Introduction
In this blog, we will discuss dental bridges. You will learn 9 common dental bridge mistakes, how to avoid them, and other available options.
Ready to find the best smile solution for you? Read on!
What is a Dental Bridge?
A dental bridge, otherwise known as a "fixed partial denture," is a false tooth (called a pontic) that replaces one or more missing teeth. It is held in place by dental crowns that have been cemented to the neighboring teeth. Pontics come in a variety of materials – even gold, but typically, they're made from porcelain to blend in with the natural teeth.
9 Dental Bridge Mistakes and How to Avoid Them
The Problem of Brushing Off Serious Tooth Bridge Side-Effects
There are many risks and complications that can result from a dental bridge procedure. Some of the more serious conditions require the permanent removal of the prosthetic device and sometimes an entirely new treatment plan has to be devised.
After the permanent cementation of dental restorations, various problems may arise:
Detachment of Dental Crowns or Dental Bridges
Your dental bridge or crown has a significant chance of falling off. Biting down on hard foods, and natural wear and tear, are two major causes of bridge detachment. The cement used to place your crown can also wash away, causing your bridge to become loose. The crown material itself also has a high chance of breaking, which will require further dental work to repair.
Pain, Sensitivity, Discomfort
Many people experience pain, discomfort, and extreme sensitivity after their bridge is permanently cemented. These reactions can last several weeks and may require additional procedures to fix.
Dark Line at the Gum
Crowns made of porcelain infused with metal often leave a dark line at the gum. This eye sore is the metal of the crown showing through. If this dreaded dark line forms in your mouth, it will require yet another procedure to fix. Don't brush off these serious tooth bridge side-effects. Odds are they will greatly effect your oral health.
Luckily, Brighter Image Lab's PressOn Veneers can improve your smile without any side effects.
Not Reviewing All Your Options
PressOn Veneers are a great option for anyone looking to improve their smile, especially people who are considering a dental bridge. Dental bridges can be extremely expensive and often come with a large number of side-effects and complications.
PressOn Veneers are temporary teeth covers that snap over your existing smile. They're affordable and come with no side-effects. They are also lightweight and comfortable enough to wear all day.
You won't have to worry about taking them out to eat, because they're strong enough to hold up against most foods.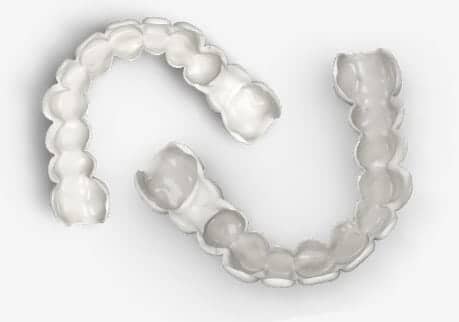 A tooth bridge only lasts around 5 years and will probably require replacing. PressOn Veneers will last years with the proper care.
Assuming Bridges are a Permanent Solution
If you're considering a bridge to fix your smile, you may be wondering: Are dental bridges permanent? The answer is NO! Dental bridges are far from permanent and many only last five years.
PressOn Veneers can last over seven years and don't require any appointments or teeth alteration. They simply snap over your existing smile to give the look of perfectly aligned teeth. This revolutionary dental bridge alternative will cover any cracked, broken, or missing teeth.
A dental bridge will not last you a lifetime, not even close. It's a temporary solution. Some temporary solutions are great! It's the painful procedures, risk, and side-effects that make bridges a terrible teeth fix.
Brighter Image Lab does smile design the right way. No appointments, no side-effects, and no dentistry. If you don't like your smile, don't permanently damage it. Cover it instead! PressOn Veneers aren't just procedure-free, they're a fraction of the cost of a tooth bridge!
Being Unaware of Steep Dental Bridge Cost
A three-unit bridge (used to fill a single missing tooth gap) comes at an average cost of $2,100 – $4,500. This cost can be devastating.
Many people can't afford to shell out thousands of dollars to fix their smile. But their smile is at the forefront of everything they do. It's one of the first things people notice about them. If it's damaged or incomplete, they are left to feel outcast or "less than." This isn't how it should be.
At Brighter Image Lab, we fix smiles for less than the price of a one-unit bridge, which can cost up to $1,000. With a low starting price of $795, PressOn Veneers are a fraction of the amount of a dental bridge. Even better – they cover your front eight teeth, so you get complete and consistent coverage.
You can avoid the steep dental bridge cost by choosing Brighter Image Lab as your alternative. Choosing PressOn Veneers will also save you the trouble of dealing with untrustworthy corporate dentists.
Choosing a Corporate Dentist to Place Your Bridge
Dental practices run by corporate organizations are rarely regulated in most states. With little to no supervision, they offer low-quality work and charge astronomical fees. They line their pockets while their patients suffer the consequences of a poorly executed dental bridge.
If you need to cover a gap in your smile, go with someone you can trust. Brighter Image Lab has been helping people smile without a dentist for over 20 years. We value honesty over money and smile quality over smile quantity.
PressOn Veneers will transform your smile without the dangers of corporate dentistry and save you from having to deal with pushy sales-driven dentists trying to make a buck.
Making a Hasty Decision
If you feel pressured by your dentist to get a bridge, it is important to remember: YOU make the decisions, so don't let a pushy dentist schedule any procedure you're not certain about. If your dentist seems over-eager when suggesting a tooth bridge, it is possible they're trying to scam you.
Dental scams are very common in modern dentistry. Dentists destroy healthy teeth every day for profit. They over charge and under serve to increase profit margins. Don't be fooled! If you feel like your dentist is trying to rush you into something you may not need, you're probably right.
In this situation, it may help to get a second opinion or consider a temporary solution like PressOn Veneers. You can enjoy the look of a perfect smile while you wait to make a decision about a permanent solution. Choosing PressOn Veneers as a temporary fix may even keep you from making a terrible rash decision like traveling abroad for your dental care.
Dental standards for overseas dentists are vastly different than those imposed in the United States. Overseas dental facilities often lack proper accreditation or provider licensure. They fail to keep track of patient outcome data or maintain formal privacy and security policies.
Another issue facing prospective dental tourists is the infection control standards. Infection standards vary for each country. The United States has very high infection control standards, but some parts of the world give way to dental professionals that don't practice infection control. This leaves you at risk of contracting and spreading dangerous diseases like Hepatitis C, HIV and Covid-19.
Improperly-sterilized cosmetic dentistry instruments also endanger dental tourists. Don't risk infection, disease, or improper treatment. Choose Brighter Image Lab – the safe and affordable alternative for improving your smile.
Not Asking Questions
The average person knows little about dentistry. So, it is easy for dentists to take advantage of them. Odds are, your dentist won't give you negative information about a procedure they want you to pay for.
At Brighter Image Lab, we're more concerned about giving you a life-changing smile than making money. We want you to make the best decision, because we want you to have a smile you're proud of. So, here are some questions you should ask your dentist if you're considering a dental bridge:
How Long Does a Dental Bridge Last?
Typically, dental bridges only last five years. They can detach and cause pain or sensitivity. The metal used in the dental bridge may result in a black gum line, which often requires a bridge replacement.
What Happens When a Dental Bridge Fails?
When a dental bridge fails, you will have to live with an incomplete smile until you can see a dentist. You will have to endure another dentist appointment, undergo yet another procedure and pay another bill.
Will a Dental Bridge Prevent Bone Loss?
No. Although bridges restore missing teeth, they do not prevent jawbone loss.
Can Dental Bridges Cause Bad Breath?
While it may not be the literal bridge that smells bad, it can cause bad breath. Many dentists will tell you that dental bridges don't cause bad breath. They're lying. Bridges leave room between the gum line where bacteria form, which leads to infection and causes bad breath. Therefore, dental bridges cause bad breath. There's no way around it, so don't let your dentist try to fool you.
Asking the questions listed here can help prevent you from choosing the wrong smile enhancement. If you have any questions about us or our product, visit our FAQ page today and learn more about PressOn Veneers!
Not Choosing Brighter Image Lab
At Brighter Image Lab, we design and artisan hand-craft removable veneers that change people's lives. Every detail of the custom-fit veneers is manicured to perfection by a 15-member crew.
We demand the best smile for every client, because we get to see the results first-hand – and they're stunning.
The transformation PressOn Veneer clients experience is unreal. Our products change lives and open a world of possibilities. They don't require any procedures and come with zero side-effects.
Even better – these revolutionary veneers can be completed from the comfort of your own home!
Getting a tooth bridge can be painful and costly. Keep reading to learn just how bad they can be.
Conclusion
There are many mistakes that can be made when considering a dental bridge.
People often brush off serious side-effects, don't review other options, or assume bridges are a permanent solution.
Many make the mistake of choosing a corporate dentist or travel overseas for their dental bridge procedure. These can also be dangerous.
Luckily, PressOn Veneers are an effective, low-cost alternative to harmful dental bridges.
You can use them to cover your missing teeth indefinitely or simply use them until you choose another option.
Either way, you'll love your results. Don't get a dental bridge, click below and order today!
Our classic, beautifully designed, 100% Digitally Processed, Removable Veneers.
Our Master Crafted Veneers. Redesigned from the ground up to be Thinner, More Detailed, and Stronger than ever before.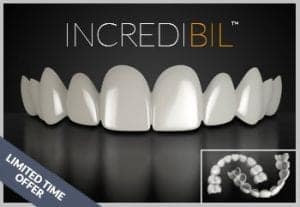 The newest addition to our family of veneers features unique light reflecting properties.