Makeover Your Smile NOW With the Best Press On Veneers
"Quality is NEVER an accident. It is always the result of intelligent effort."– John Ruskin
We know that a lot of people, just like you, have a lot of questions about the best Press On Veneers (the dental veneers that are sold online here at Brighter Image Lab).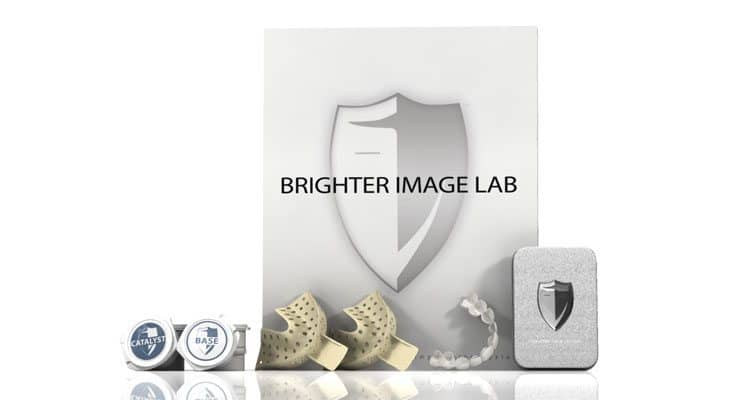 Affording yourself a smile makeover by way of removable dental veneers is not something you are going to do too often. You want to make sure you get the right veneers the first time…
THAT takes true veneers design.
It takes the latest technology in dental veneers.
And that takes years of innovation in the field of dental veneers.
Bad teeth, crooked teeth, broken teeth, misaligned teeth… you can change your life by transforming your smile with Press On Veneers from Brighter Image Lab.
We Have the Best Press On Veneers Digital Design Process
The removable dental veneers by Brighter Image Lab are designed digitally and they are designed to compete with porcelain dental veneers. Here's the look that our veneers give you: With our veneers, you'll look as if your smile has been completely made over by a cosmetic dentist.
How are these spectacular DIY veneers possible?
It's all made possible with digital design.
Ask anyone who offers you dental veneers, this simple question:
Is it Digitally Designed and Processed?
If not, we believe the veneers they are showing you are probably clip-on veneers – a removable appliance made from plastic thermoform.
We're proud of all of the dental veneers we make here at Brighter Image Lab. When it comes to improving your smile, we don't take any shortcuts with any of our removable veneers. Our work speaks for itself. Take the time to look at our website and our variety of veneers-client stories and smile makeovers.
We want you to get veneers that you are proud of. And we get it, with so many seemingly similar products, it's hard to know which veneers to choose from! Are you looking at snap-on smile or snap on veneers?
You'll see dental veneers from $200 – $300 all the way up to $2,000 – $3,000 (but they have free shipping). What we believe to be most confusing is that some of the smile snap on veneers will start out with good, better, and best choices. They'll show you websites that claim how they digitally design their product. What they don't tell you is that the pictures you are looking at — none of them have been digitally designed!
When you look at their premium snap on veneers, it's not that much different than their plus snap on veneers, or their basic snap on veneers. You don't want to spend MORE money on something that doesn't look that much different, even if they offer premium customer service or free shipping!
So, how are you really going to choose from the field of available teeth veneers? That's how they fool you… and to make it worse there are so many ads out there for veneers that are absolutely deceiving! You'll see ads that have pictures of veneers that are not even their work:
The Ads That You See are Nowhere Close to the Actual Veneers!
This is exactly what we want to prevent from happening.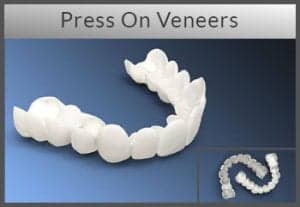 Our classic, beautifully designed, 100% Digitally Processed, Removable Veneers.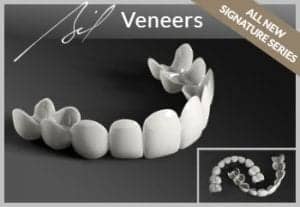 Our Master Crafted Veneers. Redesigned from the ground up to be Thinner, More Detailed, and Stronger than ever before.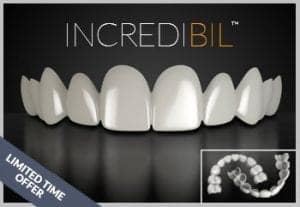 The newest addition to our family of veneers features unique light reflecting properties.
Press On Veneers Knock-Offs
When we started making our veneers, there were no snap on veneers knock-offs. There were snap on veneers you could get from dentists, and there were our original PressOn Veneers. We were the only dental lab out there offering veneers to cover your smile without a dentist visit. If you wanted to get a great looking smile without the pain, damage, and cost that traditional veneers or porcelain veneers required, you only had one choice.
Slowly, as PressOn veneers became more and more popular, cheap press on veneers knock-offs started showing up all over the Internet. We even started finding "press on veneers" on Amazon and Ebay! Today, there are many veneers on almost every online retailer, including Walmart. It seems there are no shortage of veneers imitators.
We didn't realize this was happening until we started getting phone calls from angry "press on veneers" knock-off clients who feel we cheated them out of their money when they get these inferior veneers. We knew very quickly they did not get veneers from us. When they realized that we were not the company they had bought from, they quickly purchased genuine PressOn Veneers from us.
The BEST Press On Veneers
Here at Brighter Image Lab we are smile designers.
All we do is design veneers for people who want to change their smile NOW. We want to give you custom teeth veneers to get the smile you need, which means giving you the best removable veneers possible, not some snap on veneers knock-offs.
Brighter Image Lab is dedicated to helping as many people receive their dream smile makeover with removable veneers, which is why we offer several top quality products:
| Product | Features |
| --- | --- |
| Press On Veneers | Our classic, beautifully designed, 100% Digitally Processed, Removable Veneers. |
| Bil Veneers | Our Master Crafted Veneers. Redesigned from the ground up to be Thinner, More Detailed, and Stronger than ever before. |
| IncrediBil Veneers | The newest addition to the Brighter Image Lab family of veneers features unique light reflecting properties. |
To start creating your one-of-a-kind removable veneers, you will receive an impression system in the mail. Inside your impression system, you will find everything you need to take impressions of your existing teeth to give our designers an accurate model of what they need to cover. Next, you send your impressions back to our lab in the pre-paid envelope included in the kit.
Our design lab then uses 3D technology to create a digital model of your existing teeth. Combined with photos of your existing teeth, our designers will have everything they need to create your removable veneers that fits your existing teeth exactly, covering missing teeth and complimenting your face beautifully. You deserve the BEST Press On Veneers!
Choosing the Best Smile Makeover From Brighter Image Lab
We make removable veneers for people all over the world because the #1 thing you can do to improve your overall appearance is to improve your smile!
The reason why most people don't fix it… is because they don't think it's possible. But, you can get an amazing smile that is affordable by choosing to buy Lab Direct with Brighter Image Lab to get the best press on veneers.