Cheap Press On Veneers and Where to Get Them
Cheap Removable Dental Veneers
Let's take a closer look at the cheap Press On Veneers price and how you can take the first step TODAY to get the smile you've always wanted.
No drilling teeth, no dental pain, and more importantly… no outrageous dental bill.
Welcome to the future of dental veneers.
Unlock your smile's potential with lab direct custom high quality Press On Veneers from Brighter Image Lab! 
What Are Press On Veneers?
As our flagship product, we have provided complete smile makeovers for thousands of people and helped them save money with the low price of our Press On Veneers.
Check out these incredible reasons why custom Press On Veneers are a great choice to make your smile sparkle:
Enhances esthetics
Whitens & brightens teeth
Lengthens short teeth
Reshapes smile
Highlights your smile
Increases confidence
Fills unsightly gaps
Removes stains
Covers missing teeth
Furthermore, you can easily take the first step and order your custom dental veneers from the comfort of your couch as we ship you everything you need to start directly to your home.
Just think… to order – you won't need to take any time off work, it is a painless process, and you save with just a fraction of the price of traditional dental veneers! Discover the #1 cheap veneers online. Discover how Brighter Image Lab provides top quality affordable veneers!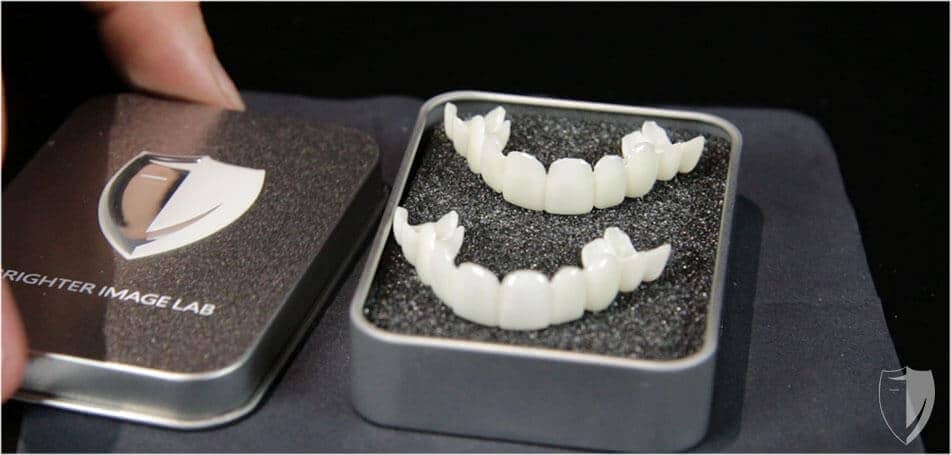 The Low Press On Veneers Cost
If you want a low price way to get a sparkling smile without needing a discount, look no further than custom made dental veneers from Brighter Image Lab.
| | Traditional Veneers | Lab Direct Press on Veneers |
| --- | --- | --- |
| What They Do | Help people achieve a beautiful smile through expensive cosmetic treatments | Provides advanced technology that dentists do not haveMakes it affordable and possible to make cosmetic changes without going to a dentistHelps people get a perfect smile thanks to affordable veneers |
| Cost | $1,400 PER TOOTH!Upwards of $20,000 + for a complete smile makeover | Full smile transformation prices start at $795 (more on pricing below!) |
| Experience | Time spent during office visitsCauses pain and discomfort | Complete smile makeover without a visit to a dentistEasy and painless |
| Results | Permanent, irreversible results that damage teeth | Reversible, removable optionsDoes not damage teeth |
Bad teeth, crooked teeth, broken teeth, misaligned teeth, missing teeth… you don't have to go to a dentist to order and you don't have to get traditional veneers.
You can change your life and save money by improving your smile. Get new Press On Veneers without a dentist!
Low Cost of Cheap Press On Veneers
We are here to help you save money on cheap teeth veneers! We understand that even with our aggressively cheap pricing, not everyone can come up with that amount of money up front. This is why we offer incredible financing:
Very Little Down – as low as $149
Low Weekly Payments – as low as $25 per week
ZERO percent interest
100 percent approval
Brighter Image Lab is dedicated to helping as many people receive their dream smile makeover while they save money on the price of removable veneers, which is why we offer veneers at several discount price points:
Our classic, beautifully designed, 100% Digitally Processed, Removable Veneers.
Our Master Crafted Veneers. Redesigned from the ground up to be Thinner, More Detailed, and Stronger than ever before.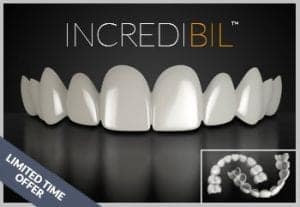 The newest addition to our family of veneers features unique light reflecting properties.
Even if you DON'T invest in the best Press On Veneers and do absolutely NOTHING, consider the price of keeping your existing smile: The hiding, the embarrassment, the awkwardness, the frustration, and feeling bad about the way your teeth look.
You can't put a discount price on your look… and doing nothing to improve your smile will certainly rob you of confidence, connection, and more (for example, people with bad teeth make 14 percent LESS every year – yikes!).
Price isn't everything, especially when you can get perfect and affordable dental veneers to change your life.
Save yourself the embarrassment and don't limit your online search to discount clip on veneers just to save money. While the price may be attractive, any money you save may not be worth the cheaply made clip on veneers you receive from copy-cat companies, to cover your teeth.
Perfect removable dental veneers are custom made to clip on to your teeth and are not pre-produced. To get a perfect fit, impressions are made of your teeth before your new custom veneers can be created. All of these factors are worked into the price so you know that when you order, you get the best set of custom veneers we can create to fit over your teeth.
We've worked to create the best veneers since 2010. Many of our clients order a set of our veneers to save on the price of veneers they've seen or heard about from their dentist. When you order veneers from us, you save more than money, you save the hassle of dealing with a company who has already made their mistakes in the past, and has learned all the lessons that over a decade of covering teeth has given us.
Be careful when ordering other clip on veneers or affordable dental veneers online. While the price may be low, and you may appear to save with those clip on veneers, some clients get less than perfect veneers from other providers. Instead of trying to order clip on veneers online from resellers to save money and cover your missing teeth, order lab direct from Brighter Image Lab and get the perfect look you've wanted.
Choosing The Best Smile Makeover From Brighter Image Lab
We are smile designers.
All we do is design smiles for people who want to change their smile NOW and save 100s on the price of dental veneers. We want to give you the smile you need at a price you can afford.
We've made veneers for people all over the world because the #1 thing you can do to improve your overall appearance is to improve your smile!
The reason why most people don't fix it… is because they don't think it's possible. They don't believe they can afford the price of buying veneers. But you can have an amazing smile at a price you can afford by choosing to order Lab Direct with Brighter Image Lab online.
All you have to do is want to take the timeto make a CHANGE. Click HERE if YOU are ready to make a change NOW!
Our process is Lab Direct, which means there's NEVER a dentist visit.
If you don't want to pay a dentist…
And you don't want to go into debt..
You don't want to wait years for braces to correct your teeth…
NOW you have another choice!
Your PERFECT Smile is only one click away! CLICK HERE NOW!
You really can bring your smile to its ultimate level… without a $24,000 price tag for traditional dental veneers.
Let us introduce you to the life-changing magic of removable dental veneers.
Join us as we welcome you to the future of smile design.
Come see how we can improve your smile in a way that you never thought imaginable – without a dentist! You truly owe it to yourself to look at removable veneers from BrighterImageLab.com.
I'm ready for my Smile Makeover! CLICK HERE
Is the Price of Cheap Press On Veneers Still Too High?
We can't offer veneers to everyone for free. Otherwise, how would we stay in business? We are aware that people who cannot afford the price of our veneers would still like to smile. The problem is no matter how much we save on the price of materials used to make veneers and the operational cost of making veneers, we still need to make money to continue to provide veneers to our clients.
What if we could save people the shame of a bad smile and offer veneers at a price you could afford? What if we could offer veneers at a "free" price in exchange for your story?
Would you provide us with pictures and a video of you telling us why you would like to receive a free set of veneers and how veneers would save your life? Could you submit a story of how veneers would give you back your confidence and change the way you see yourself? You could even add how veneers would make everyone around you see you differently.
If the price of cheap press on veneers is still too high, and if you would like to save your money, save your smile, and save your social life, then fill out this form to get a free smile makeover with removable veneers from Brighter Image Lab. If you can send us photos of your existing smile and free doesn't sound like a bad price for veneers, we'd love to consider giving you veneers on a future blog.