Introduction
Almost half a million Americans participate in dental tourism each year by choosing to travel outside the country for their dental care. Many want or need cosmetic dentistry but find the cost in the U.S. to be overwhelming. For those people, dental tourism offers a low-cost alternative to seeing a dentist locally and paying a higher cost. 
After being quoted $4,000 and waiting four months for treatment in the United States, I decided to look into dental tourism myself. Thousands of Americans flock to places like Los Algodones, Mexico, Turkey, or (in my case) Costa Rica every year to get dental work done for an extreme discount.
In this blog post, we will discuss my dental tourism experience in Costa Rica. I'll share my journey, what I thought of the office, what I thought of the dentists, the cost, and my advice to you.
What is Dental Tourism? 
Dental Tourism or "travel dentistry" is the act of traveling to another country for dental care. This is a low-cost alterative for those who can't afford the ever-rising dental cost in the U.S.
Why Dental Tourism?
Just recently, I got into a situation where I need to do a gum graft. Before I chose dental tourism, I tried to see a dentist locally to fix the issue. I tried to get an appointment in October, November and December to see a periodontist who could help me, but it didn't work. I couldn't make anything happen. With the COVID-19 pandemic raging in the U.S. and dentists being unable to meet my needs promptly, I had to find another option. This is when I decided to consider dental tourism.
No one should have to go through this much trouble trying to find a specialist, even in the midst of a pandemic. The way they refer you out and then cancel your appointments without any real consideration for your schedule makes it almost impossible receive dental care.
I get that it's tough to run a dentist office, especially with the pandemic going on, but it shouldn't have been impossible. I shouldn't have had to resort to dental tourism to get my dental work done promptly and at an affordable cost, but I did.
Read on to learn where I chose to go!
Dental Tourism – Where to Go
I chose Costa Rica as my dental tourism destination, and I can tell you – it was amazing!
From the time I got off the plane, my experience with dental tourism in Costa Rica was great. The airport couldn't have been cleaner and the weather was so nice.
Fortunately, the people that I booked my dentistry with made travel arrangements and picked me up from the airport. I was picked up a guy holding a sign with my name on it. It was great. I enjoyed him and felt comfortable all the way.
It was a 15-minute ride to get to the hotel, and they were very accommodating. They waited for me, and the hotel was first class. I stayed at The Intercontinental. I'm not recommending them for any reason other than they were good to me. This hotel was right across from a mall on the west side of town. Everything that I saw on the west side of town was nicer than the things I've seen in Fort Worth or Dallas.
I've seen some of the neatest things I've ever seen in Costa Rica. I've seen a volcano, a waterfall, some of the nicest fruit you'll ever see and a very strong degree of kindness and professionalism.
Dental Tourism – Is it Safe?
In my experience, dental tourism is absolutely safe.
My experience in the office was very pleasant. I chose a company called Advanced Dental and I was there to see a periodontist on a gum graph that was going to cost me significantly more the US. The cost I got in Costa Rica was a lot more reasonable.
The doctors who helped me in Costa Rica were incredibly safe and conscious of the COVID-19 pandemic. When I walked in, they had on full hazmat suits that were zipped up all the way, face goggles, masks and head covers. They were very safe when treating me, because I'm from Texas and Texas and Florida have the most coronavirus cases. The doctors treated me fairly and I felt very safe.
Dental Tourism in Costa Rica
I traveled to Costa Rica to meet with a periodontist named Dr. Rosie Brender, and I have to tell you – she's an angel. I was scared for surgery and prepared for it, but she let me know that my case wasn't as advanced as I thought and I could put off surgery if we did some procedures. I agreed.
Dr. Brender recommended a root scaling and told me that my gums were impacted and my teeth could use a deep cleaning. This came as a surprise, because I go to the dentist twice a year.
In America, we've become accustomed to just getting cleanings, but a surface cleaning is totally different than a deep, sub-gingival cleaning. A routine cleaning simply removes tartar and plaque buildup and a deep cleaning concentrates on the tooth's surface below the gum line. To achieve a a deep cleaning, an ultrasonic scaler is used to scrape away infection-causing plaque and bacteria from the inside of the gum pockets.
Once Dr. Brender went after my sub-gingival, it took five hours to complete the treatment. When the procedure was done, my mouth felt bigger. I felt like I had more room in my mouth. It's not something I'm proud of. I don't know how it happened. Regardless, Dr. Brender was able to do the work that she needed to do, and she did it so long and so thoroughly that I was in her chair for five hours. I doubt any other hygienist would have been able to give me that level of care in such a short time and do the work herself.
Anybody in the United States who's thinking of travel dentistry should consider Dr. Brender. If you're concerned or have dental fears, you couldn't be in better hands. I was able to get everything done.
Within the first 30 minutes of being at Dr. Brender's office, I had three specialists look at me: a periodontist, an endodontist and a prosthodontist. All three of them came in to check on me, look at my x-rays and make recommendations before I even got my x-rays done. I got better, more attentive treatment through dental tourism than I could've ever gotten in the US.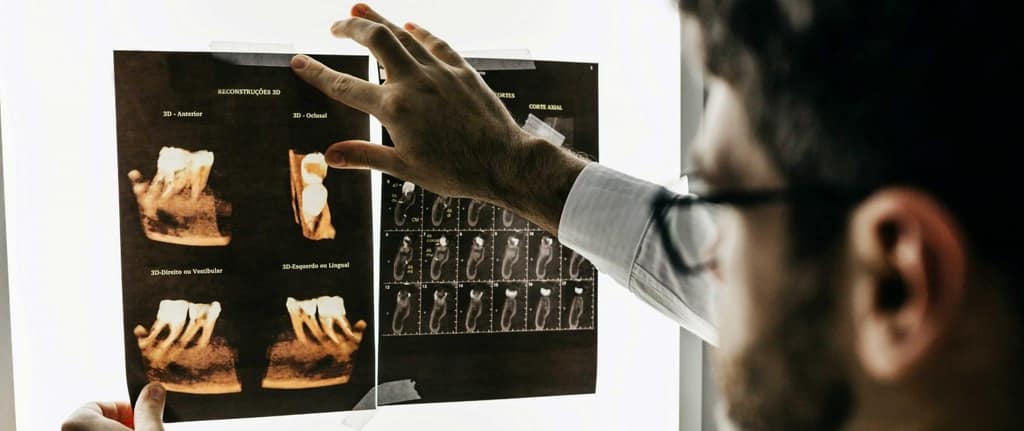 I can't tell you enough of what I thought of Dr. Brender as a periodontist and my entire dental tourism experience. The treatment I received added years to the life of my teeth. Dr. Brender kept my teeth from getting worse and allowed them a safe space to stabilize. If she hadn't given me those five hours, I would probably be looking at surgery. I'm going to take another shot at travel dentistry to go back and talk to Dr. Brender again once I've healed.
It's not 100% proven that dental tourism saved me from having to get surgery, but the treatment I received was better than what most doctors in the U.S. do, which is rush right into surgery and send the bill. If I had never chosen travel dentistry and gone to Costa Rica, I would have never known what was possible.
How Much does Dental Tourism Cost?
In my case, the cosmetic procedure I needed was going to cost $4,000 in the U.S.
My quoted cost for the same procedure was about a third of that cost in Costa Rica, enough to pay for the hotel and the first-class air ticket. Why is it that so many Americans are leaving the country to have dentistry done? Because they can't afford to get it done in the U.S.!
One in 800 people in the United States are practicing dentists. There are more than enough of them to serve the population, yet almost half of Americans don't see the dentist each year.
Dentists should be more affordable and more approachable. They should have lower cost and higher availability. Many dentists flee low-income areas in search of higher profits and end up isolating vulnerable populations from receiving dental care at an affordable cost.
The quoted cost I received in the U.S. was staggering, and I pretty much work in the dental industry. It's fair to say I could have paid whatever cost they asked me to pay, I just didn't know if it was worth it.
Is Dental Tourism Worth It?
In my opinion, dental tourism is worth the travel.
My experience with dental tourism in Costa Rica was great. When I finished my treatment, my mouth was extremely sore. I was numb, but the treatment I needed was complete and I was happy.
Both the doctors that worked with me were really good. I felt like I was treated incredibly well, and the doctors were very educational. I can't think enough of Dr. Brender.
How to Improve Dental Tourism – Get the Best Experience!
If you're considering dental tourism, go at a time of year when the weather is conducive to travel. That's a big deal.
You also owe it to yourself to consider Costa Rica and consider Advanced Dental. You won't regret it.
You won't regret the quality of hotel and you want great quality facilities. What you will regret is not having the quality of care that I got from Dr. Brender if you choose not to look her up.
The amount of time and consulting and one-on-one time she spent with me is amazing. Each doctor at Advanced Dental gave me amazing care, and they didn't do it because I'm a YouTuber or because of my channel, they did it because I was a patient of theirs, and they wanted to help me.
The people at Advance Dental don't call what they do "dental tourism." Instead, they like to consider clients "international clients." They don't try to sell you on something or put you in a resort, they just accept you as an international client.
If you're waiting to travel abroad for your dental care or are currently saving for a trip to Costa Rica, there is a temporary smile solution you can use in the meantime.
Alternatives to Dental Tourism
If you're considering dental tourism in the future or are in the process of saving for your trip to Costa Rica, there is a product available to improve your smile while you wait.
Brighter Image Lab's PressOn Veneers are removable teeth veneers that simply snap over your existing smile. They are designed to have the look of porcelain veneers without the painful process or expensive cost. These revolutionary veneers will have you looking as if your smile has been made over by a cosmetic dentist. With PressOn Veneers, you are able to achieve a perfect smile for a low cost and without traveling. In fact, you won't even have to leave your house!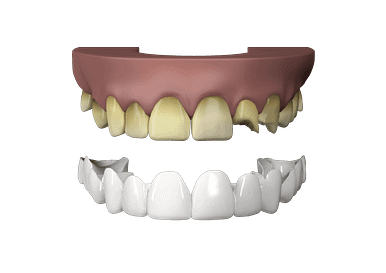 Brighter Image Lab's Lab Direct process allows them to serve clients all over the world from a single location. With PressOn Veneers, you can bypass the dentist and avoid unnecessary cost and travel.
Don't wait any longer for the perfect smile! Order your pair of PressOn Veneers today and enjoy a perfect smile while you wait to have your smile permanently improved abroad.
Conclusion
If you're in the United States and you're considering dental tourism to save money on dental costs, go to Costa Rica and look up Dr. Brenes and Dr. Brender. Consider using Advanced Dental for your travel dentistry needs, you'll be glad you did.
If you're waiting to travel abroad for dentistry, you can still improve your smile by ordering PressOn Veneers Lab Direct from Brighter Image Lab. Click below and start your smile transformation now!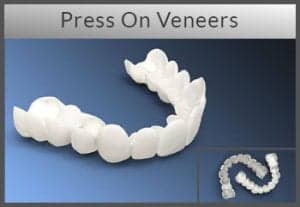 Our classic, beautifully designed, 100% Digitally Processed, Removable Veneers.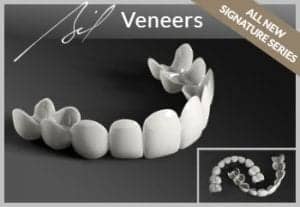 Our Master Crafted Veneers. Redesigned from the ground up to be Thinner, More Detailed, and Stronger than ever before.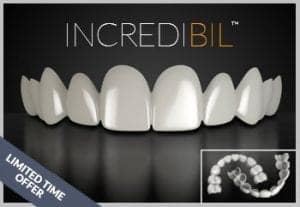 The newest addition to our family of veneers features unique light reflecting properties.