Many people have dental phobias and are not comfortable visiting the dentist, even for teeth cleaning. If you are one of these people, there is hope! You can easily use an electric tooth polisher at-home to keep your teeth clean and healthy. This article will tell you about teeth polishing and how you can own a dentist tooth polisher you can use at home, work, in the car, on the go, wherever!
Yellowing teeth comes with age, especially if you're a coffee, tea, or soda drinker, or if you use tobacco. You're not looking forward to teeth cleaning at the dentist office. Sure, you may own some tools you can use to try to remedy the stains and plaque yourself. Finding something that will work as well as a dental tooth polisher has always seemed like a lost cause. Until now!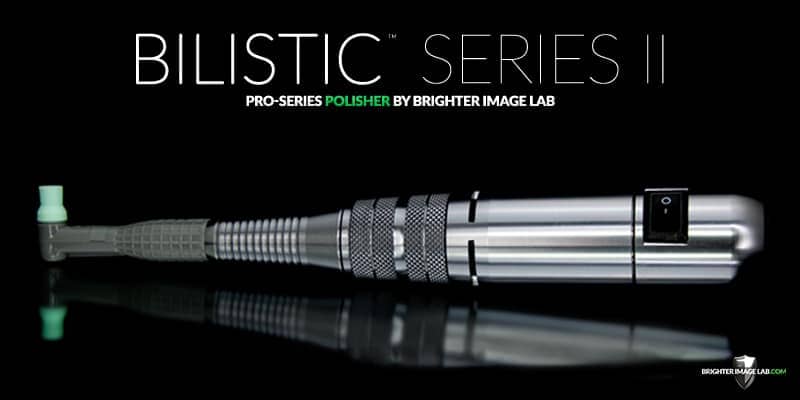 What is a Dentist Tooth Polisher?
Some people may think that yellowed teeth are a result of poor dental hygiene. But that is not the case. Who wants to be judged because they love coffee? So, what is a dentist tooth polisher? It is a device that removes the surface layer of stains, leaving you with smooth and polished teeth. It not only removes surface stains, but it also smooths the surface of the enamel. The dentist uses a small, soft rubber cup at the end of a small spinning drill. They then use a fine paste that removes stains and smooths the surface. Dentists recommend this process be repeated every three months.
What Can it Do For You?
Did you know that bacteria stains your teeth? If left unchecked, this can lead to a host of problems and even infections. That is why it's important for us all to have not only clean but also beautiful white teeth! Dentist tooth polishers not only clean the teeth, but leaves the surface of the tooth nice and smooth.
Plaque and tartar do not tend to buildup on smooth surfaces. Polishing your teeth will remove that plaque and tartar, protecting your enamel. And, while it does not prevent gum disease alone, it does aid in prevention.
How Easy Is It?
The Bilistic Pro-Series Plus Tooth Polisher is capable of giving you an extra level of dental hygiene. It comes with all the tools necessary for a complete oral care routine, including mirror and tongue scraper to ensure your mouth stays fresh as possible. With this dentist tooth polisher in hand, it will be easier than ever before to get that perfect smile!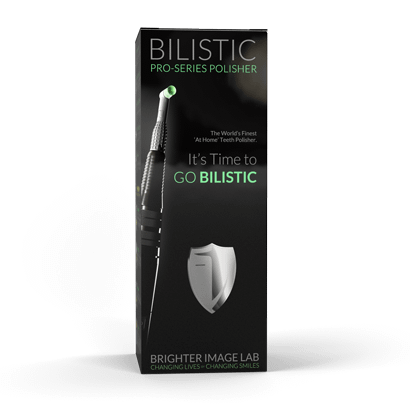 Bilistic Pro-Series Tooth Polisher
Quiet Hand-held electric tooth polisher

2 – Soft cup polishing heads

4 – Assorted micro-bristle brush heads

Bonus Toolkit containing: mirror, curette, chisel, tweezers, and tongue scraper
Bilistic Pro-Series Plus Polisher
Quiet Hand-held electric tooth polisher

2 – Soft cup polishing heads

4 – Assorted micro-bristle brush heads

Bonus Toolkit containing: mirror, curette, chisel, tweezers, and tongue scraper
Taking Your Dental Hygiene To the Next Level
If you want to keep your teeth clean, use the Bilistic Pro-Series Plus Tooth Polisher. It's guaranteed to give you a deep down cleaning and make sure that all of those tough little calcified substances are gone for good! I know it can be hard removing that sticky layer of plaque and tartar after it hardens, so we included extra bonus tools with this polisher. Now there's no excuse for living with yellowing or stained teeth because now dentist tooth polishers are available to use in the comfort of your own home!
Added Benefits to dental Tooth Polishing
One added benefit is that it comes with inter-changeable prophy heads. These interchangeable heads allow you to use this dentist tooth polisher for your whole family.
Another great added benefit is that this dentist tooth polisher is quiet. If you are like me and have to get up before everybody else in the house (including the four-year-old that likes to wake up the moment the sun shines just above the horizon), I always have to worry about being quiet. This usually means no hair dryer, no blender, nothing that can wake up everyone else. But you do not have to worry about that with the Bilistic Pro-Series Tooth Polisher. It is effective and quiet, so you can use it any time.
If you are like me, you will continue to put off dental cleanings because you do not want to take off work. Some of us can't take off work as easily as others. Or your child is close to tearing through their too-small clothes, like Hulk. Or the car needs a new battery. So, what happens? We end up going for years without a professional dental polishing, because we cannot miss the hours.
What About the Cost of Dental Tooth Polishers?
Our research suggests that you would spend somewhere between $100 to $300 without insurance for a dental cleaning. When you think about getting these services every three months, that amount adds up. Not everyone has dental insurance. Even those with dental insurance usually have deductibles or co-payments that must be met before the insurance will cover the cost.
Many people believe that a dentist office the only place you can get this service. This simply isn't true! Brighter Image Lab wants to provide you with a choice. A choice you never had, until now.
"We believe the world needed a professional quality polishing system that's both convenient and cost effective. While the benefits of a quality polisher streamline your day, the cost has traditionally been too high for most people. Did you know that more people with commercial electric tanning beds wired in their homes than there are people with Professional Tooth Polisher in their bathrooms. It's insane!"
Bil watson
Director
As you can see, Brighter Image Lab can put a dental tooth polisher in your hand. You have a choice between two great polishing systems, one will provide you with a bonus toolkit. Take control of your dental hygiene with the Bilistic Pro-Series Tooth Polisher! Give yourself that great feeling of walking out of the dentist and running your tongue over your newly polished teeth!