Introduction
If you're a smoker, you are probably aware of the yellow and brown stains that can appear on your teeth. This discoloration is widely referred to as 'smokers' teeth'. Getting smokers teeth fixed by a dentist can cost tens of thousands of dollars, but there are other options available that are a fraction of the cost.
Understanding smokers teeth and how to improve them without a dentist can help you regain control over your smile and change your life forever.
In this blog, we will discuss smokers teeth, what causes them, and how to improve them without a dentist.
Why Do Smokers Teeth Turn Yellow? 
Smokers teeth turn yellow because of the harmful chemicals found in tobacco. Nicotine, for example, turns brown when it comes in contact with oxygen. Tooth enamel is also porous and allows for the easy absorption nicotine particles, causing teeth to yellow.
Discoloration caused by smoking often causes the most significant staining on teeth edges and gum lines. The more you smoke and the longer you smoke, the more your teeth are exposed to these chemicals, causing more nicotine stains.
Even with regular cleaning, it can be hard to keep smoke stains off your teeth and going to a dentist for a professional teeth whitening treatment can cost hundreds. Luckily, there are some amazing teeth whitening options available that can improve your smile for a fraction of the cost. Read on to learn more!
How to Whiten Smokers Teeth
It can be very expensive to have your smokers teeth whitened by a dentist. Some professional teeth whitening quotes even reach into the thousands!
Professional teeth whitening is a lengthy and costly process that doesn't give lasting results. It can take 3 to 4 weeks to achieve results and require multiple in-office visits. If you're looking for a way to whiten stained teeth without the expense of visiting a dentist, consider Brighter Image Lab.
Brighter Image Lab's Bilistic Smile-Care System is the most effective at-home teeth whitener kit ever created and comes with everything you need to brighten your smile. It includes custom-fit black infusion trays, detox serum, teeth cleaning tools, a Bilistic Pro Tooth Polisher and our Pure Bleach Gel.
Whether you're brightening external stains or simply maintaining your oral health, our teeth cleaning and whitener system is the right option for you. It's affordable, easy to use, effective, and can be done from the comfort of your own home.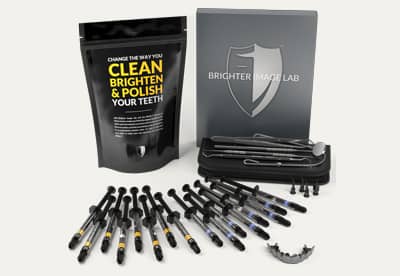 Every part of our Bilistic Smile-Care System is designed to ensure you get the best results possible, every time. You can clean and brighten your teeth for a fraction of the cost – without a dentist.
Whitening teeth can be expensive, but the cost of fixing them can be absolutely devastating. Read on to learn more about fixing smokers teeth and how to save yourself thousands in the process!
Can Smokers Teeth be Fixed?
If you go to a dentist to have your smokers teeth fixed, you may be surprised by your lack of options. Porcelain veneers or dental implants are some of the most popular options dentists push on patients. These procedures can cause pain and stress and cost tens of thousands of dollars!
Many people who struggle with a poor smile can't afford to pay $20,000 for a set of porcelain veneers. They are turned away by all-or-nothing cosmetic dentists who could care less about the real-life effects of a bad smile.
If you're a smoker who has stained or missing teeth, you shouldn't have to pay thousands or undergo painful procedures to enhance your smile. There are options available that will cover stains and missing teeth for a fraction of the cost of cosmetic dentistry!
Brighter Image Lab's dental veneers have the potential to make virtually any set of smokers teeth look like a perfect set of porcelain veneers. Instead of paying $20,000 and undergoing painful procedures, you can enhance your smile for a low starting price of $795 without ever seeing a dentist.
Dental veneers are a great option for anyone who is looking to improve their smile, and Brighter Image Lab makes the best ones available.
Our original PressOn Veneer was designed to fill the need for an affordable smile solution. Since it was released, every effort has been made to improve on its design. Our labor has resulted in two additional dental veneer options that only expand the possibilities of smile transformation.
Our BIL Veneers are redesigned from the ground up to be thinner, more detailed, and stronger than ever before. Their hand-fabricated fine detailing and ultra-thin contouring make them some of the most realistic dental veneers available. Designed with Sure Fit Seal technology, these veneers are sure to fit like a glove and feel like a dream come true. But we didn't stop there!
The newest dental veneer by Brighter Image Lab, the IncrediBIL Veneer, features an exclusive translucent material and light reflecting qualities. These features have transformed the way people think about smile enhancement, and have paved the way for ultra-realistic dental veneers.
Brighter Image Lab's dental veneers have transformed over 300,000 lives across the world. Continue reading to see the results of one client's success story!
Sophia's Story
Many people have improved their smile with products from Brighter Image Lab. From smokers teeth to missing teeth, dental veneers can transform virtually any smile.
One example of this can be seen in the before and after photos of one of our recent clients, Sophia.
When Sophia came to Brighter Image Lab, she had been suffering from a bad smile for years. She had missing, cracked and stained teeth. One cosmetic dentist quoted Sophia $40k to transform her smile, but Brighter Image Lab was able to do it Lab Direct for pennies on the dollar.
Here is Sophia's story in her own words:
"My name is Sophia Mclane, and I am a customer of Brighter Image Lab. I got my veneers yesterday and they fit perfectly! They're beautiful! I almost fell to the floor crying.
I am so thrilled and sending everybody pictures of my new smile. Because I got the BIL Veneers, I spent extra on them, but it's so worth it! I tried buying the cheaper brand and didn't even put them in my mouth. I thought they were a joke!
When I decided to go with Brighter Image Lab, I kept telling myself everything was going to be okay. I got my veneers yesterday, and I'm ecstatic! It's crazy!"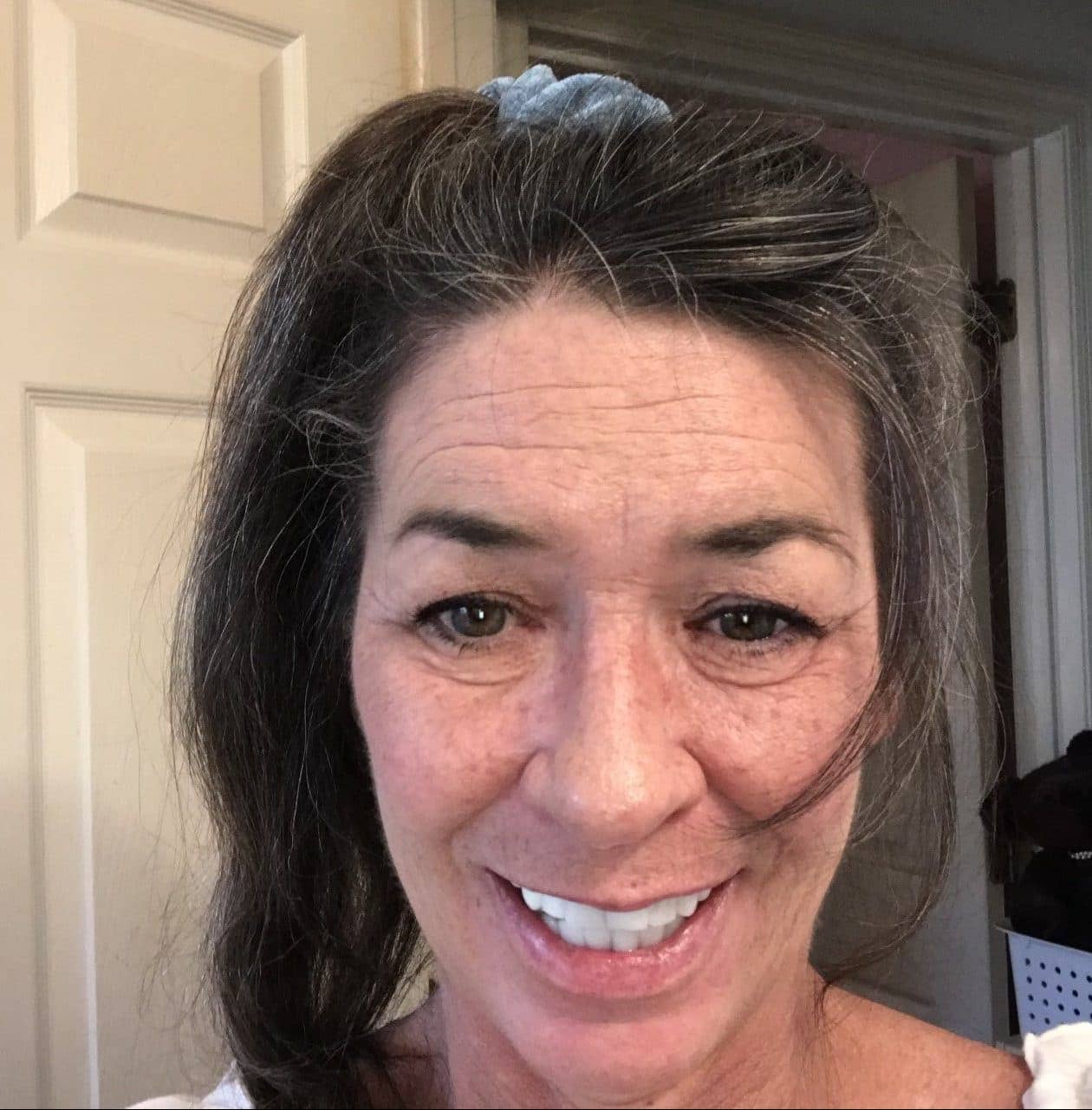 Sophia chose Brighter Image Lab to improve her smile, and she has been living a transformed life ever since. Sofia's case is a great example of the kind of results Brighter Image Lab's dental veneers can achieve. If your smile is holding you back, taking action like Sophia did is the best thing you can do.
Conclusion
If smoking has damaged your smile, you deserve the chance to improve it.
Cosmetic dentists want to turn you away and lock the doors behind you if you can't afford to pay tens of thousands for a smile solution. At Brighter Image Lab, we want help you get the smile you deserve at a price you can afford.
Brighter Image Lab's dental veneers are made from quality material and built to last through years of smiles and laughter. All you have to do is go to the Brighter Image Lab website and place your order today.
The only thing standing between you and a complete smile transformation is one click, so say goodbye to smokers' teeth and place your order now!
Our classic, beautifully designed, 100% Digitally Processed, Removable Veneers.
Our Master Crafted Veneers. Redesigned from the ground up to be Thinner, More Detailed, and Stronger than ever before.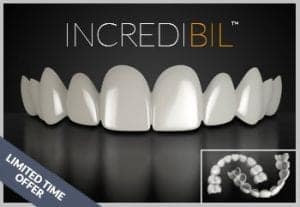 The newest addition to our family of veneers features unique light reflecting properties.