The Longhorn and the Boxer
Athletes all over the world have faced injuries related to their chosen field. For some, it means the end of their career. For others, like the athlete in this story, missing teeth became an obstacle in his every day life. How far would you go to fix a smile you broke while participating in a sport?
Bil Watson, founder and director of Brighter Image Lab, has been traveling the country to share his unique and affordable smile solution. He's changed many lives since he started his company, combating bloated cosmetic dentist prices with his Lab Direct system, and hopes that this time that he can change a life a little closer to home.
Don't break the bank trying to fix your smile.
Today he visits an old friend at a boxing gym in Fort Worth, Texas. Located not far from Brighter Image Lab Headquarters, Bil's team hopes to capture the hope a new smile can give.
Meet Robert.
Robert is a former National Boxing Champion. Once king of the ring, he now works as a coach to train the up-and-coming fighters who could one day title just like him. But since losing his teeth to the sport, this great champion now struggles with self-image, and a job market that doesn't look favorably on those with bad teeth.
Bil has known Robert for more than forty years. Having been a boxer in his own youth, the pair grew up in the gym together. And after a number of years going their separate ways, the two friends reconnected. Noticing Robert no longer smiles as brightly as he had when they were younger, Bil decided put his company to the test.
The Former Champ
Outside the Ring
Robert works at a local Fort Worth boxing gym that's alive with young fighters training for their time in the spotlight. He works hard to train the boxers of tomorrow in this fast paced and rough environment, but it's what Robert calls home.
Photos line the gym walls of young athletes who've tested their mettle in the ring, and a few contain a vibrant, youthful version of Robert. The contrast with Robert today is stark. Despite being comfortable in the gym, he doesn't seem at ease with his own self-image. Bil points to a photo of Robert holding a golden trophy with the rest of his team. His younger self smiling with pride in his accomplishment.
"He always thought he was funny. Always thought he was somebody," Robert commented, recalling his childhood in the gym.
Since his retirement, Robert has faced many difficulties due to his career in Boxing. While a sport of strategy, power, and finesse, it can leave it's players with permanent scars. It's been reported that 45% of most boxing injuries are to the head, with about 5% of head injuries damaging the jaw and teeth. Robert is among that percentage, and lost his smile during his career.
Our smiles are one of the first things people notice about us, and people were quick to take note of Robert's despite his impressive career history. Bad teeth keeps employers from hiring a person and narrows the pool for potential romantic partners. Instead of being the face of the boxing gym, Robert is resigned to coaching from behind the scenes.
He hardly smiles at all now, preferring a closed mouth grin to hide his broken teeth.
He tried to seek dental work to save a missing tooth once. According to Robert, he ended up losing the tooth because the dentist left a hole after removing an abscess. This caused him to give up on dentists altogether, and stop taking care of his teeth. His broken smile clearly taking a great tole on his self-esteem.
This isn't surprising, as there are many stories of cosmetic dentists not taking proper care of their patients. In fact, we receive numerous calls every week with stories like Robert's. Many who, like Robert, are tired of hiding their smile and feel helpless to do anything about it.
This is where Brighter Image Lab steps into the ring, ready to fight for a better quality of life by giving Robert a smile makeover.
Missing Teeth to New Smile
Using our specialized, Lab Direct system, Bil was able to create a new, custom smile for the former Champ. Our dental veneers are hand polished and detailed and we are told by some clients that they are better than the quality cosmetic dentists sell.
An unsure Robert pops his new smile into place, and within minutes we watch him break out of the walls he built to hide his missing teeth. His once broken smile now complete, and the brilliant white, new dental veneers shine in the gym lights.
There's a happiness and relief in Robert's eyes, despite his reserved attitude, as he gets to see his new smile for the first time. He's not used to seeing himself with straight, polished teeth, and has to fight the habit he's built from years of insecurity to show it off. "I gotta get used to it, you know?… It's hard." Robert tells Bil as he encourages him to come out of his shell. "I mean, I mean I like it… Man, I'm not used to smiling this hard."
With the help of our dental veneers, Robert no longer has to look back at the photos on the gym wall and wish for something he lost. Brighter Image Lab was able to restore his vibrant smile. He won't be seen just as a retired boxer, but the Champion he's always been.
Watch Robert's Full Transformation
A Man Re-Invented
Now, he can pass that confidence on to the next generation, who no longer has to worry about paying for a Boxing career with their smile. Those with missing teeth now have options.
Many possibilities have opened up for Robert, and he no longer has to worry about his smile holding him back. "It's a new look for me man. It's a new life." Now, instead of just sitting on the sidelines, Robert gets to be in the mix. Maybe one day we'll hear about some of the top notch students winning championships from his own gym.
Bil and his team at Brighter Image Lab have been able to radically transform Robert's life just by fixing his smile. And with your involvement, we can help you change your life with a better smile too.
Not Just for Missing Teeth: What We Can Do For You
Robert isn't the only person who's found himself embarrassed to smile due to broken or missing teeth. Odds are, you're reading this looking for a solution yourself.
Cosmetic dentistry is expensive, and traditional veneers are often bulky. A bad smile can lead to job discrimination, greater anxiety, and higher blood pressure. Robert lost a lot of confidence in himself when his teeth broke, and lost all hope when expensive cosmetic dentistry was unable to help him.
Thankfully, Brighter Image Lab has come up with a solution for missing teeth that has been disrupting the expensive cosmetic dentist industry for years. Using our Lab Direct technology, we have been able to provide a cheaper smile alternative, and not just for those with a love of contact sports. Our dental veneers are for anyone looking to improve their smile, and get their life back from broken and missing teeth. We helped Robert get his life back, and we can help you too.
So how do you get started?
 First, check out our articles on how a better smile can positively affect your life.
Second, try our free smile analysis quiz to see if we could be a fit for you
Lastly, watch our other videos! We have many stories from clients just like Robert, and the magic we worked in fixing their smile.
Our classic, beautifully designed, 100% Digitally Processed, Removable Veneers.
Our Master Crafted Veneers. Redesigned from the ground up to be Thinner, More Detailed, and Stronger than ever before.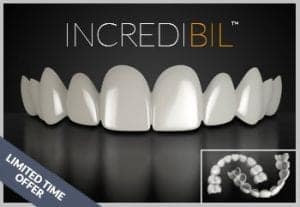 The newest addition to our family of veneers features unique light reflecting properties.