Here's What People Are Saying In Press On Veneers Reviews
You are living in the age of information… a time in which ANYTHING you want to learn or know can easily be found within seconds – especially when you search for Press On Veneers reviews.
"Don't believe everything you read on the internet." – Unknown
While this plethora of resources can help you expand your knowledge in an instant, you also must know how to be a wise consumer of all things found on the internet – this is especially true when it comes to Press On Veneers reviews!
So, how do you know what is legit versus what to quit?
Let's take a closer look at what people are saying in their Press On Veneers reviews (and WHO is worth listening to!).
What Are Press On Veneers?
Are you ready to change your life and unlock your smile's potential?
You've come to the right place.
Press On Veneers were developed by Brighter Image Lab in Fort Worth, TX – but serve clients worldwide! From the United Kingdom and Australia to New Zealand, Canada, Brazil… and beyond, our lab direct custom Press On Veneers have provided complete smile makeovers for thousands of people.
Check out these incredible reasons why custom Press On Veneers are the perfect choice to get the smile you've always wanted:
Enhances esthetics

Whitens & brightens teeth

Lengthens small teeth
Reshapes smile
Highlights your smile
Increases confidence
Fills unsightly gaps
Covers stains

Alters the look of teeth
Furthermore, you can easily take the first step in creating your custom veneers from the comfort of your couch because we ship everything you need to get started – directly to your home!
The Lowdown on Press On Veneers Reviews
Whether you are just learning about Press On Veneers or have been keeping your eye on them for years, here is what you need to know:
The GOOD – Client Stories from Brighter Image Lab:
| Issue | Description |
| --- | --- |
| No Credibility | Reviews sites like Yelp serve to discredit, hide, and de-emphasize reviews on their sites (even if they're legitimate!) |
| Curated Reviews | Only positive reviews are solicited from happy "customers".Real reviews from customers are often unfairly removed. |
| Inflated Numbers | Review sites use SEO tricks to fool their visitors. Companies can give themselves fake reviews on sites like Trustpilot. |
And The Ugly…
| Issue | Description |
| --- | --- |
| Paying for Ratings | Any company that CAN'T maintain the 5-star rating that they are paying for, should be suspect.Many review sites aren't independent, they are paid by the company seeking reviews. Don't be fooled!Review sites are only interested in profits, NOT in providing authentic reviews. |
With so many shady review sites cluttering the Internet, it's almost like they are like the modern day mafia!
These sites do NOT have your best interests at heart and are instead focused on trying to extort your hard earned money on sub-par products.
Stay aware. Stay focused on the truth… and choose wisely.
Get ready to make your wisest decision yet by choosing Press On Veneers from Brighter Image Lab.
Our classic, beautifully designed, 100% Digitally Processed, Removable Veneers.
Our Master Crafted Veneers. Redesigned from the ground up to be Thinner, More Detailed, and Stronger than ever before.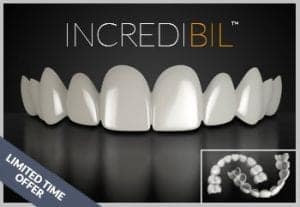 The newest addition to our family of veneers features unique light reflecting properties.
Choosing The Best Smile Makeover From Brighter Image Lab
Here at Brighter Image Lab, we are looking for people who want to improve their SMILE.
We are smile designers. All we do is design smiles for people who want to change their smile NOW.
We do smile makeovers for people all over the world because the #1 thing you can do to improve your overall appearance is to improve your smile! We've experienced this throughout our decades of experience. We love improving peoples' smiles and it shows in many ways, including the outstanding Press On Veneers reviews that our clients have given us.
The reason why most people don't fix their smiles… is because they don't think it's possible. But you can have an amazing smile that is affordable – by choosing to buy Lab Direct with Brighter Image Lab. Our work changes lives.
All you have to do is want to take the time to make a CHANGE.