Are Press On Veneers Teeth for You? Find Out Now!
Unlock your smile's potential with Press On Veneers teeth.
And change your life.
It's all made possible with Press On Veneers.
Are press on veneers for YOU? Find out NOW!
What Are Press On Veneers?
Press On Veneers were developed by Brighter Image Lab in Fort Worth, TX, but serve clients worldwide! From the United Kingdom and Australia to New Zealand, Canada, Brazil… and beyond, our best press on veneers are lab direct custom made and have provided complete smile makeovers for thousands of people.
Check out these incredible reasons why custom Press On Veneers teeth are the perfect choice to get the smile you've always wanted:
Enhances esthetics

Whitens & brightens teeth

Lengthens small teeth
Reshapes smile
Highlights your smile
Increases confidence
Fills unsightly gaps
Covers stains

Alters the look of teeth
Furthermore, you can easily take the first step in creating your Press On Veneers online, from the comfort of your couch as we ship everything you need to get started directly to your home. 
Are Press On Veneers For You?
First things first… YOU are the ultimate expert is all things "YOU".
Therefore, when it comes to deciding if Press On Veneers are a good fit for your smile, it's up to YOU to qualify yourself. We are here to help you, with a chart to show you categories of qualified cases, and financing.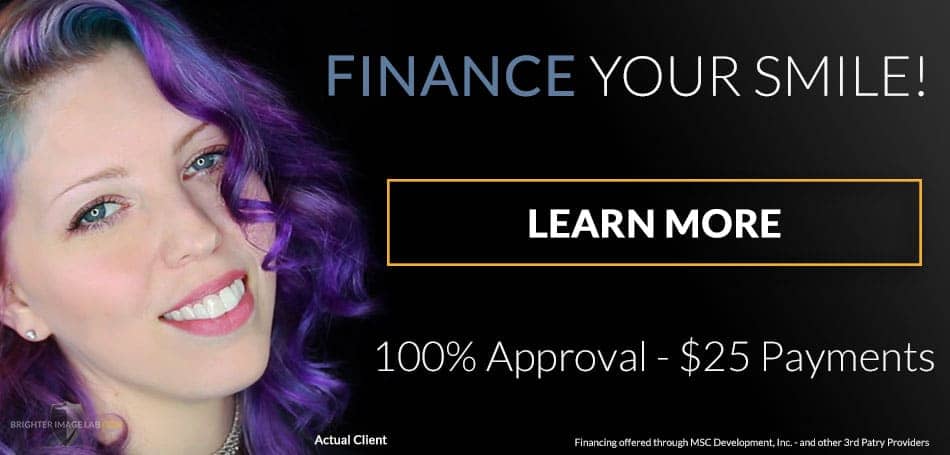 To get you started on your press on veneer journey, here is what you need to know:
Our Fit Philosophy
It's this simple: We have ONE size – it's the correct size. Our process relies on YOU to provide us the exact impression of your teeth before we begin the design of your custom product.
The Brighter Image Lab® foundation was established on creating precision designed removable dental products. Our motto is: "Life's too beautiful to have a smile that does not fit your face."
Brighter Image's products are custom designed and wear evenly and comfortably for long periods, with no need for removal.
Eligibility
Clients with gapped, crooked, stained, or missing teeth
Clients wanting to improve their smile or sleep
Clients not eligible for bridges or implants
Clients looking for an affordable smile or sleep solution
The following categories indicate the type of cases we handle here at Brighter Image Lab:
Basic Cases

Challenging Cases

Sensitive Cases**Requires internal staff consult

Rejected Cases

Small gaps in teeth
Ideal bite or minor overbite

Medium gaps in teeth
Small/short teeth or grinding

Missing 2 or fewer teeth to the end of the arch
Severe crossbite
Severely slanted teeth
Excessive gum recession
Severe overbite or underbite
Minor underbite
Missing more than 2 teeth to the end of the arch
Large gaps in teeth

No teeth present
Over existing dentures
At Brighter Image Lab® we love the challenge of those who were "hard to design and/or turned down by a dentist"!
We are the only design lab to offer Instant Smile Products with 7, 14, and 30 day processing with No Dentist Visit.
Choosing The Best Smile Makeover From Brighter Image Lab
Here at Brighter Image Lab, we are looking for people who want to improve their SMILE.
We are smile designers. All we do is design smiles for people who want to change their smile NOW.
We do smile makeovers for people all over the world because the #1 thing you can do to improve your overall appearance is to improve your smile!
The reason why most people don't fix it… is because they don't think it's possible.
But, you can have an amazing smile that is affordable by choosing to buy Lab Direct with Brighter Image Lab. We don't like to turn ANYONE away!
Visit our YouTube Channel for videos about Press On Veneers teeth!