Introduction
Expensive, invasive, and painful cosmetic dental work are enough reasons to buy dental veneers online for many people. As the dental industry quickly grows out of reach, many people are left behind with broken, missing, and misaligned teeth that could cost thousands of dollars to fix.
Now people know they don't have to live with an imperfect smile, and are steadily making their way towards a growing online dental lab based in North Texas.
Brighter Image Lab has been providing people with Lab Direct dentistry since 1997, and are here to provide you with 6 reasons to buy dental veneers online instead of going to a traditional cosmetic dentist.
Reasons to Buy Dental Veneers Online
1. Brighter Image Lab Sets a New Bar in Quality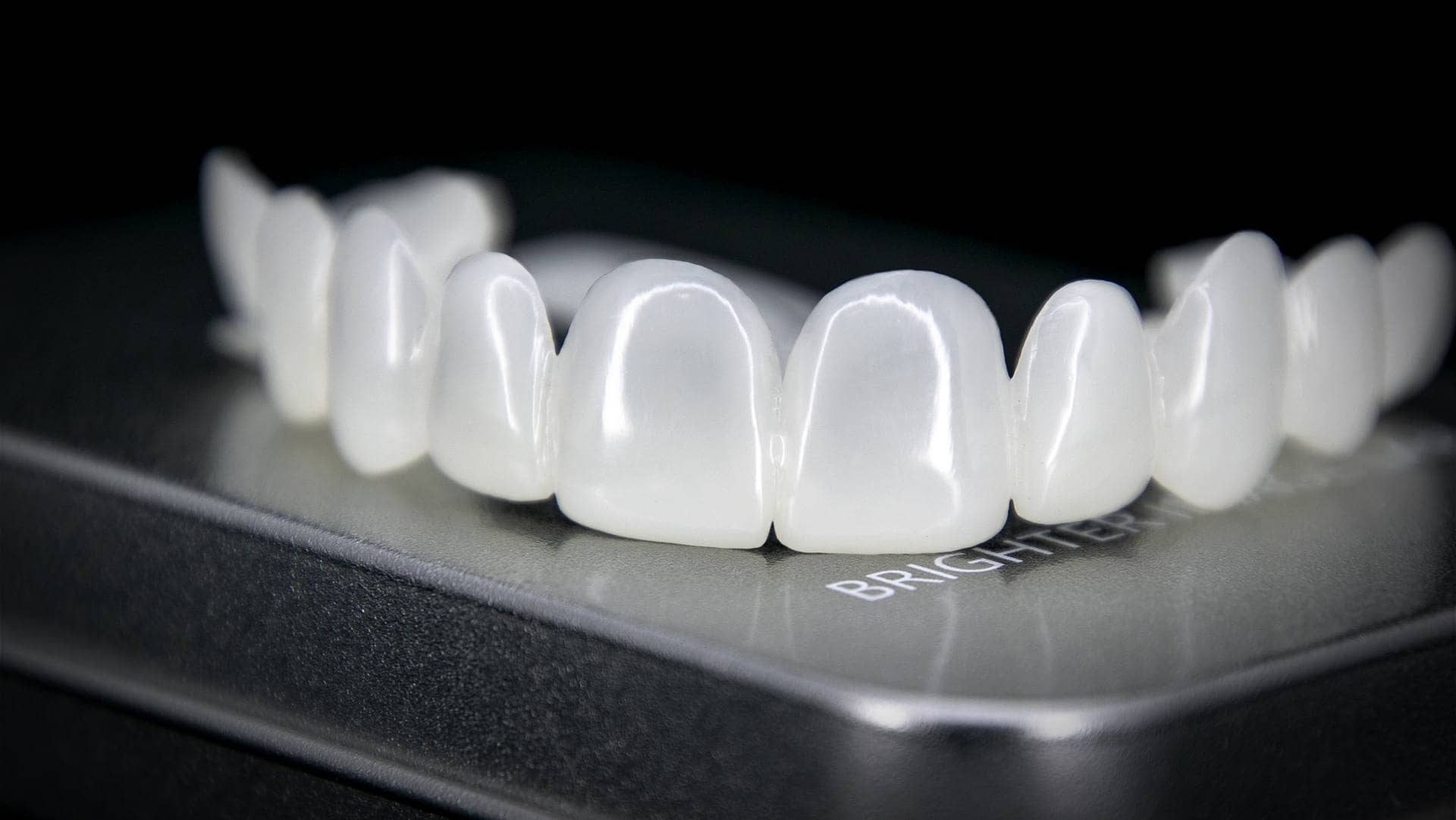 Using the latest in advanced 3D technology and printing, Brighter Image Lab is able to provide durable, high-quality veneers for a fraction of the cost of expensive cosmetic dentists. Made from a proprietary material developed with NASA, each piece is stain-resistant and perfectly hand-finished to give the most realistic fit and feel.
The fake teeth veneers snap on over your existing teeth. With each order custom made, you never have to worry about the veneer sliding out of place.
Brighter Image Lab's two-step quality control makes sure each piece is ready before shipping, and can last up to five years with proper care. We even offer a rejuvenation service should your veneer's color and shine begin to fade.
2. They Won't Break the Bank
Cosmetic dentistry is at an all-time high. Clients of Brighter Image Lab have told us quotes upwards of $10,000 from cosmetic dentists just to restore their smile. With over 120 million Americans without dental insurance, the out-of-pocket costs are astronomical.
You can buy our online dental veneers starting at $795. Clients can choose between splitting the Lab Direct price in two easy payments, or our new financing options for U.S. clients.
Our third-party financing accepts all credit, and you pay in weekly installments. 
3. Our Appearance Can't Be Beat
Brighter Image Lab veneers are the most realistic on the market. One of our previous clients came to us after purchasing through InstaSmile, one of our competitors. The dental veneers he received didn't improve his smile, and looked like a cheap set bought at a costume shop.
Our dental veneers actually improve the look of your smile by covering broken, missing, and misaligned teeth. Even gapped and yellow teeth can be fixed by our cosmetic cover. Our Smile Specialists use photos of your old smile to aid in the design process to make sure your new smile is uniquely you.
To see if you qualify, you can take our two-minute smile analysis quiz.  
"When people have a bad smile, it holds their life back. It keeps them from getting the advantaged they would have gotten if they had a better smile… A smile is the number one facial feature that people notice, and it has the power to draw their attention from negative to a positive in an instant."
Bil Watson
Brighter Image Lab Director
4. Convenience and Comfort
Purchasing from Brighter Image Lab can all be done from the comfort of your own home. Most cosmetic dentists will require you to come in and pay for a consultation, but we cut out the dentist altogether.
Once you place your order, you'll receive an impression kit in the mail. It comes with a step-by-step guide, and a link to our YouTube page where you can follow along with Bil Watson, Brighter Image Lab founder and director as he walks you through the process of taking your impressions.
After sending back your impressions you can kick back and relax. You've done your part to help us design a new smile for you, all you have to do is wait!
We even have Smile Specialists available to chat online or over the phone whenever you have questions or concerns.
5. Timing is Everything
Your new smile takes an average of 30 days to process and be shipped right to your door. If you're planning on having a new smile for a special occasion, be sure to plan accordingly. We work with the U.S. Postal Service, and sometimes packages can be delayed.
You can also expedite the process with an additional fee of $149 to halve the processing time, allowing you to enjoy your smile sooner rather than later.
6. A Good Smile Can Improve Your Life
Most people with a bad smile have lived with one for years because they were too ashamed to seek help, or couldn't afford it. A bad smile can become an obstacle, preventing you from job opportunities, love interests, and so much more.
Brighter Image Lab client and model, Zack, knows all too well the stigma of a bad smile. But his smile transformation changed his life, check out his before and after photos below. You can also watch his interview with Bil Watson, Brighter Image Lab founder and director.
From addiction, prison time, and a body covered in tattoos, Zack turned his life around and now looks like many creative professionals entering the workforce.
Conclusion
There are many other reasons to buy dental veneers online, but we believe these are the most important. Cosmetic dentistry is expensive, and with many people unable to afford dental insurance, they used to have nowhere to turn. Brighter Image Lab is the number one online dental lab, and provides people with better smiles for a fraction of the cost.
If you're suffering from a bad smile, Brighter Image Lab could be the solution for you. If our reasons to buy dental veneers online hasn't convinced you yet, check out our video page with testimonies from real clients who were able to improve their smile with Brighter Image Lab.