Smile Again With Removable Veneers
Not many people win the genetic lottery and are born with a perfect smile, and many people struggle with imperfect teeth. . Dental problems are a source of embarrassment for so many people. Unfortunately there seem to be only a few solutions available – many that are expensive an invasive.
Removable veneers have historically been a less invasive way to solve dental issues safely. These veneers go over the top of teeth, hiding imperfections, and look like natural teeth. There are a variety of different options available when it comes to removable veneers, some that are effective and some that aren't.

Shiny Smile Veneers
This veneer company offers a single arch for $370 and both arches for $570. This is on the lower end of the price-scale and like any discounted item, you have to be cautious about its quality.
Low Quality
On their reviews customers mention "bubbles" in the plastic and that the shade is uneven. There are complaints about the veneers cracking and that they cause an awkward lisp.
They also are a low quality type of veneers that are plastic or plastic-like copy of one's natural teeth. For example if you have a crooked tooth or extra sharp canines, these veneers do not fix that.
Removable Veneers USA
You can get their single arch removable veneers for for a similar price of $499 and both arches for $599.
Red Flags
This company is less established and has not been reviewed much online. There are no YouTube videos from clients so I question how many people use their products.
It's difficult to feel comfortable purchasing these veneers with little outside input. Their website also looks low-quality, dated, and reminds me of scam websites that sell knock-off products.
Even looking at their own promotional images, you can see that there is a ridge along the top of the tooth where it should be flush with the gum line.
I definitely see a lot of red flags with Removable Veneers USA.
True Smile
This company offers single removable veneers for $300, and both arches for $470 as another budget-level option.
Very Temporary and Confusing
The biggest issue with True Smile is that users explain that they tend to break after about 6 months. Dental veneers are never made to last forever but having to replace them more often than your smoke alarm battery can get very expensive.
Users also mention that True Smile impression kits are complicated and that the company does not provide adequate instructions. True Smile has an incentive to make that their kits difficult to use because they charge for each extra impression kit. They may keep the price artificially low and make up the difference because most clients have to buy multiple kits.
Instasmile
Instasmile is the last budget option with their products ranging from $375 to $1400. Their products vary from temporary to everyday wear and hold up differently depending on what option you get. 
Fake Looking
I've seen Instasmile veneers and how they lay on teeth. You can see in this video that an Instasmile client compares them to cheap, plastic vampire teeth that people wear at Halloween.
Instasmile veneers are especially bad for crooked and misshapen teeth because the veneer is simply a copy of the original teeth including imperfections as you can see in the pictures below.
Instasmile
Brighter Image Lab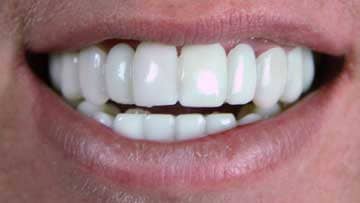 Snap-On-Smile
Dentists are the only ones that sell Snap-On-Smile. They often claim that you can only get press-on veneers from their offices. Dentists used to say the same about teeth whitening in the past, but through new technology teeth whitening has become more accessible. The same is happening for dental veneers and dentists are no longer necessary for removable veneer procedures.
Snap-On-Smile varies by dental office but it can cost as much as $3500 for a single arch! That does not include the cost of the dental appointment and time patients have to take off work to see the dentist multiple times. Dental insurance typically does not cover cosmetic dentistry procedures, and paying out-of-pocket for a Snap-On-Smile is too much for many people.
Overpriced
Snap-On-Smile is also not a high-quality product which is very surprising considering the high cost. Here is an example of a Snap-On-Smile client. Her Snap-On-Smile veneers started became excessively discolored after only a year of use and several sections of the veneer chipped off. 
You can imagine her frustration. She paid so much for a Snap-On-Smile only to get such unfortunate results.
What To Do
There seems to be many problems with removable veneers in the market today. One may wonder if there are any companies creating a good product. I'm happy to tell you that there is! Brighter Image Lab provides top quality affordable veneers.
Brighter Image Lab
Bil Watson of Brighter Image Lab believed that people deserved better than what he saw. He tackled the problem not from a dental perspective, but from a purely technological standpoint.
He worked to optimize the way his lab produced dental veneers using the latest technology. He priced his veneers between $795 and $1495 and the cost can be split up into easy payments as low as $24.
A Superior Process
Brighter Image Lab removable veneers are created individually by talented smile designers rather than simply copying teeth like the budget options offered online. The lab prides itself on creating comfortably thin yet sturdy veneers. The designers meticulously create each veneer to look and fit significantly better than even their overpriced competitor, Snap-On-Smile that is offered at dentist offices.
Are you ready for the best veneers? Are you ready for a high-quality smile that you'll be proud to wear? Click here, find your best fit, and order today!
Our classic, beautifully designed, 100% Digitally Processed, Removable Veneers.
Our Master Crafted Veneers. Redesigned from the ground up to be Thinner, More Detailed, and Stronger than ever before.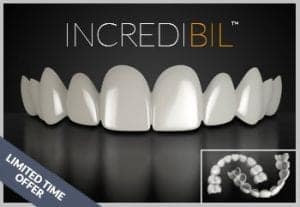 The newest addition to our family of veneers features unique light reflecting properties.