Introduction
If you've ever searched for removable veneers on Google, you've probably seen ads for Shiny Smile Veneers and TruSmile Veneers. You may have even thought they looked similar. At Brighter Image Lab, we believe this is because the two are practically identical.
While many removable veneer brands coincidently share similar features or utilize the same manufacturing processes, the similarities between Shiny Smile Veneers and TruSmile Veneers may more than just happenstance.
In this article, we will discuss TruSmile Veneers and Shiny Smile Veneers and how their many similarities could mean something bigger.
TruSmile Veneers & Shiny Smile Veneers' similarities
Many products on the market today share commonalities with their competitors. In the case of TruSmile Veneers and Shiny Smile Veneers, the similarities are overwhelming. From manufacturing to customer service, the two removable veneer options appear to be practically identical. Below is an overview of their many similarities.
Cheap Manufacturing
TruSmile Veneers claim to be made from a plastic-like material known as co-polyester. Generally, this material comes in 0.5mm disks and is molded into a desired shape through a process called thermoforming. Thermoforming is a cheap process that uses heat to make a plastic-like material, such as co-polyester, malleable so that it can be molded into the desired shape. This process often results in weak and uncomfortable veneers that don't have the strength to hold up in a social setting and could never pass as real set of dental veneers.
In the same fashion, ShinySmile Veneer customers complain of "bubbles" in their veneers and uncomfortable, rough edges that cause pain. We believe these complications are a consequence of using cheap material like co-polyester.
Poor Craftsmanship
Many TruSmile and Shiny Smile clients have similar complaints about cracks and breaks in their veneers, which we believe is the result of improper thermoforming of cheap plastics like co-polyester. These results are undesirable and would disappoint any client.
Another popular complaint among TruSmile and Shiny Smile clients is rough veneer edges. Clients of both companies have voiced similar pain or discomfort due to rough edges that scratch their tongue and abrasive ends that cut into their cheeks.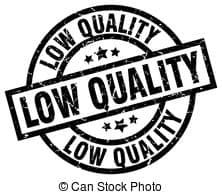 Unnatural, dull Look
From what we've seen, it appears that both TruSmile Veneers and Shiny Smile Veneers have an unnatural look that makes teeth appear rounded and swollen. We believe TruSmile Veneers and Shiny Smile Veneers also share a similar finish, which makes them appear dull. Natural teeth have a sheen to them that makes them look bright, but TruSmile Veneers and Shiny Smile Veneers don't appear to have this feature.
Censored Customer Reviews
Many who have purchased TruSmile Veneers and Shiny Smile Veneers have claimed that the companies censor customer reviews.
One TruSmile client claims: "They're buying positive reviews for sure to cover up the real reviews of them scamming customers." Similarly, one Shiny Smile client insists, "They delete every bad review."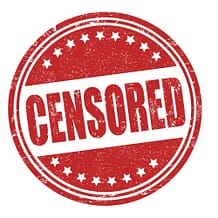 Outrageous Prices
We believe TruSmile Veneers and Shiny Smile Veneers are made from cheap plastic-like material. Despite this, both are currently retailing online for hundreds of dollars.
A pair of Shiny Smile Veneers currently costs $570, and TruSmile Veneers run $470 for top and bottom arches. Despite their $100 price difference, we have found virtually zero differences between the two products.
Why are TruSmile Veneers and Shiny Smile Veneers so similar?
In our research, we found many similarities between TruSmile Veneers and Shiny Smile Veneers. We believe they are made with the same material using the same process and have the same look. The two are also given suspiciously similar customer reviews. This may make you wonder: Why are they so similar?
When you go to the store to buy a new tube of toothpaste, you are faced with a wall of different options. A hundred white tubes line the shelves with different names and claims to fame, but what you don't realize is – many of those supposedly "different" options are made by the same people, in the same building, with the same ingredients.
At the end of the day, it doesn't matter which toothpaste you buy, because many are identical aside from the colorful label put there to make you think you had options.
Much like your toothpaste options, we believe TruSmile Veneers and Shiny Smile Veneers are similar because they are made by the same people! Why do we think this? Read on to find out!
Photo of Shiny Smile Veneers via www.shinysmileveneers.com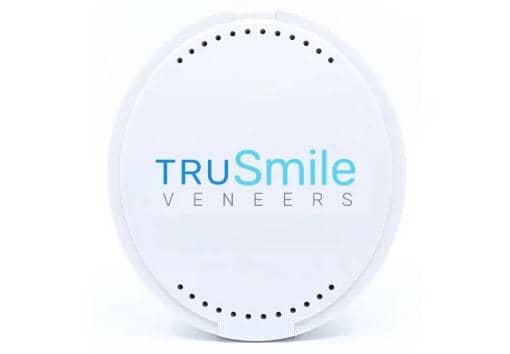 Photo of TruSmile Veneers via www.trusmileveneers.com
The TRUTH about TruSmile Veneers & Shiny Smile Veneers
If you want to know the truth, it all starts with TruSmile Lab.
TruSmile Lab is owned by a man named Mohamed M. Shamseldin and is located at 1536 Jenks Ave. in Panama City, Florida.
In May of 2015, Shamseldin registered TruSmile Lab with the state of Florida. One year later, a website, YouTube channel and Facebook page under the name "TruSmile Veneers" popped up and began selling removable veneers.
In September 2018, Shamseldin filed another business with the Texas comptroller office — Shiny Smile Veneers. Although the Shiny Smile Veneers website lists its address as: 12 Greenway Plaza Suite 1100 Houston, TX, the filed mailing address for the business is 1536 Jenks Ave in Panama City – the the same address associated with Shamseldin's other business — TruSmile Lab.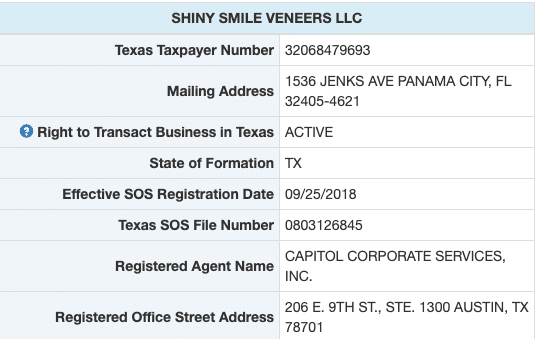 To make a long story short, we believe Mohamed M. Shamseldin is making removable veneers at his lab in Panama City and selling them under multiple names. Cheap imitations are one thing, but posing as two competing companies to ensure you get the sale is a level of calculation and manipulation that warrants an investigation.
We believe what TruSmile has done is WRONG, and if you're not pissed off, you should be. Read on to learn why.
Why you should be pissed
If you're in the market for removable veneers, you know how it feels to be unhappy with your smile. Thousands of people who felt exactly like you put their trust in TruSmile Veneers and Shiny Smile Veneers and were probably disappointed or discouraged by the products they received.
Some spent their paycheck, went without and skimmed on every little thing to afford a set of removable veneers, and we believe they were robbed. They were charged hundreds of dollars for a product that, in some cases, couldn't even hold itself together for the client to enjoy.
You should be pissed off, because removable veneers are the last resort for a lot of people, and many of the clients who were disappointed by these organizations may never know what it's like to have a smile they can be proud of.
Some have lived a lifetime with an undesirable smile, and now, they may take it to their grave because of the experience they had with TruSmile Veneers or Shiny Smile Veneers.
We believe what TruSmile Veneers and Shiny Smile Veneers have done is disgusting, but it's not the real problem. Read on to learn about the REAL problem facing the removable veneer industry!
The real problem
There is no excuse for the way TruSmile Lab does business, but it's not the biggest problem facing the removable veneer industry today.
The REAL problem with the removable veneer industry is that there are so many companies selling thermoformed plastic veneers for hundreds of dollars, that there's no way to tell if you're paying $599 for a product that is listed on another site for $399.
When you have so many people making the same product the same way with the same material, it makes it easy for companies like TruSmile to slap a different label on their veneers and raise the price by $100.
In reality, anyone with a few hundred dollars can buy a cheap thermoforming machine, and disks of co-polyester are practically a dime a dozen. Companies that sell thermoformed co-polyester veneers for hundreds of dollars make a killing off of clients who don't know any better than to put their trust in a piece of plastic, and they'll continue to do so as long as the industry allows.
We believe the people who chose Shiny Smile Veneers over TruSmile Veneers were charged an extra $100 for no reason, and they probably thought they were getting a better product for their money. In reality, the product they receive can probably be manufactured for a fraction of the cost.
The removable veneer industry is plagued with cheap, low-quality products that claim to be revolutionary when they're actually just clones of each other. You can avoid paying hundreds extra for an identical product by purchasing a set of veneers that can't be replicated. Read on to learn more!
Brighter Image Lab's one-of-a-kind removable veneers
More often than not, Brighter Image Lab clients have been turned away by a dentist, quoted thousands, or discriminated against. They have faced challenges and have been disappointed so many times that they truly believe a new smile isn't possible.
When people come to Brighter Image Lab, they are often at the end of their rope, and it's our job to pull them back in. How do we do this? By delivering the best smile makeover possible at a price they can afford.
Brighter Image Lab's PressOn Veneers are truly one-of-a-kind. While other brands such as TruSmile and Shiny Smile appear to use low-quality products to cut corners and increase profits, Brighter Image Lab uses a high-quality crystalized resin and the most advanced technology in the industry to help clients get the best smile possible at the lowest cost to them. 
At Brighter Image Lab, we don't sell crap. We could make cheap veneers out of plastic, but we don't, because if we try to do them cheaper, the result will reflect that low-cost. We understand our clients have waited a lifetime for a perfect smile, so we work day and night to deliver the best results possible in every single case.
Clients have reported our PressOn Veneers as comparable with top cosmetic dental veneers and are designed to compete in an environment that demands the appearance of a perfect smile. Whether you're out to dinner or spending time with family, Brighter Image Lab's removable veneers will give you the confidence you need to shine.
Close doesn't cut it when you're wearing removable veneers every day, so PressOn Veneers are digitally designed and artisan hand-crafted for the perfect fit and feel by a team of experienced smile designers.
Brighter Image Lab's PressOn Veneers are also extremely realistic. Our BIL Veneer and IncrediBIL Veneer have light reflecting qualities that make them appear as natural as possible. These unique veneers are the closest thing you can get to a porcelain veneer smile without the pain or price. They're defined, contoured, and perfectly measured to be an exact replica of what a veneer smile would look like if it was done by dentist.
We believe TruSmile Veneers and Shiny Smile Veneers are some of the worst the industry has to offer, so don't buy into to them. Your brighter image is waiting, and it's only a click away! Continue reading to place your removable veneer order today!
Conclusion
Companies like TruSmile Veneers slap a different sticker on their product, up the price $100, and go on their merry way while innocent people pinch pennies to afford a better smile. No reputable business would imitate itself to steal an extra $100 from your wallet, so don't put your trust in TruSmile Veneers.
At Brighter Image Lab, we understand the struggle of trying to find an affordable option that will actually deliver where it counts, so we design our removable veneers to last years and holdup against the challenges of everyday wear.
You can transform your smile today by clicking below and ordering your set of Brighter Image Lab's high-quality removable veneers, so don't wait!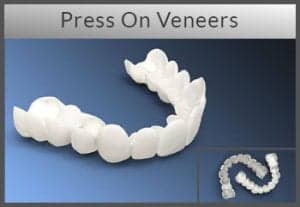 Our classic, beautifully designed, 100% Digitally Processed, Removable Veneers.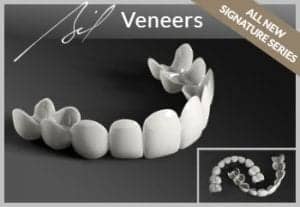 Our Master Crafted Veneers. Redesigned from the ground up to be Thinner, More Detailed, and Stronger than ever before.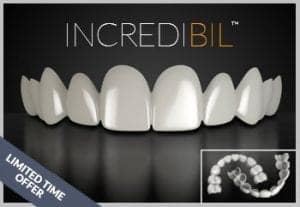 The newest addition to our family of veneers features unique light reflecting properties.