Introduction
Women make up nearly 60% of the workforce in low wage jobs but were the first ones laid off during quarantine. A staggering 5.7 million women found themselves jobless by mid-April of last year. 
Statistics show that single moms took the biggest hit. Occupations like waitressing and cleaning saw majority of their staff cut, at 87% and 73% respectively. With unemployment barely covering the bills, the last thing single mothers need to worry about is their smile.
Affordable dental care has become increasingly harder to find, and a bad smile can be an obstacle to moms trying to get back on their feet.
Juggling a career, childcare, cooking, cleaning, and so much more, single moms are the unsung superheroes holding their families together. But while they struggle to make ends meet, who is helping them with their broken smiles?
The Struggle for Affordable Dental Care
Finding affordable dental care is harder than ever, especially for single moms. Medicaid assistance only covers dental care in 18 states, and few provide more than emergency dental service.
This blog for single mothers tries to provide alternative resources for those struggling to find affordable dental care. They mention places like dental schools, offices that offer pro bono work, and hospital oral surgeons for any emergencies. There are even grants single mothers can apply for through some of the agencies.
But dental schools have students performing the job as practice, meaning uncertified hands are doing your dental work. Having to beg dentists by phone for charity can be humiliating, and a hospital oral surgeon will more than likely turn away non-emergencies.
Having to live with a bad smile is not an option for single moms, especially those looking for work. Bad smiles have been reported to be an obstacle to job seekers, and romantic partners are less likely to be interested in someone with crooked or broken teeth. 
Brighter Image Lab has created an affordable smile solution for single moms. With our Lab Direct process, working moms don't have to worry about taking time away from their family or jobs. They can order a new smile from the comfort of their own home!
After ordering through our website, we send you an impression kit with easy step-by-step instructions. Once we receive your impressions, our 3D software creates a digital smile profile that allows our smile designers to custom make your order. And once we're finished, your new smile is mailed right to your front door.
Meet Kendall
Hailing from Houston, Kendall is a single mom just trying to care for her child, but Kendall suffers from a bad smile, which made finding a job difficult. Nearly one-fourth of single mothers face long-term unemployment, and the high cost of cosmetic dentistry makes fixing a bad smile out of the question for many.
"My family is hours away. Dentists here in Houston are just so expensive. It was not an option fro me. I had no choices," Kendall explained to us. That's when she decided to make a change, and reached out to Brighter Image Lab. She was accepted into the New Life Smile program, and received more than just a smile, but a full makeover from the Brighter Image Lab team.
"Why did you choose me for the New Life Smile?" She asked Bil Watson, Brighter Image Lab founder and director.
"Your story was pretty rough. South Texas is a tough town for a little girl who can't smile," Bil told her, "Things were tough, and you said some of the things that made me feel like I needed not to ignore this… I don't know if I had a choice. I have a real problem with the people in Houston not having more access to dental care… They always blame themselves and it's part of what keeps them down. Where in reality, if your car was that hard to fix, nobody would have a car. If insurance was that hard to get, nobody would have it. If houses were that hard to finance, nobody would have a house."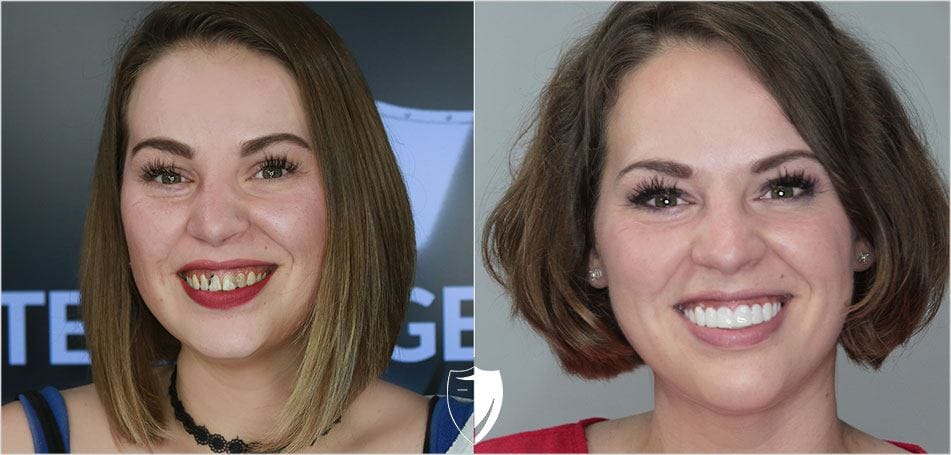 Kendall's life is forever changed because of Bil's team. She feels confident in her new smile, and comfortable enough to become more active in her daughter's life.
"Now that I'm a Brighter Image Lab client, getting this smile I feel like it makes me feel like myself again."
Conclusion
Many single moms suffer from broken and stained teeth, but can't afford the expensive cosmetic dentistry required to fix their smile. Kendall was able to turn her life around with the help of Brighter Image Lab veneers, and you could too.
Our new financing options allow you to break up your payments into weekly installments, great for moms on a budget.
And if you're still on the fence, hear from more clients just like Kendall through our video gallery.
Our classic, beautifully designed, 100% Digitally Processed, Removable Veneers.
Our Master Crafted Veneers. Redesigned from the ground up to be Thinner, More Detailed, and Stronger than ever before.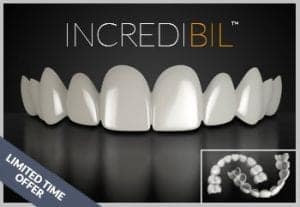 The newest addition to our family of veneers features unique light reflecting properties.