Snap On Smiles Alternative Press On Veneers Enters the Market
Does an affordable SnapOn Smiles alternative exist? Read on to see how Press On Veneers is changing the landscape of the dental industry.
In 2010, The Daily Mail UK featured a piece on the Snap On Smiles. Touting Snap-on smiles as the latest "dental fast fix," they begged the question, "Do snap on smiles look fake"? Going over the pros and cons of snap-on smile and its cost, the article featured before and after pictures.
Finding an Alternative that isn't a "Dental Fix"
However, even the writer admitted to being a little leery to begin with, wondering how fake snap on smiles look. Most importantly, the writer didn't want a "dental fix". She wanted her teeth to look better, but never considered a snap on smiles alternative. While people want to cover challenged smiles without resorting to dentistry, no one wants clip on teeth that look ridiculous.
Is $1,800.00 Really Affordable?
The major benefit highlighted in the UK review of Snap On Smile was that it is a removable form of affordable cosmetic dentistry. Through the article, you learn that you are not only paying the dentist to take the impression. The dentist is also sending it to a lab for processing, raising the price for snap on smile. At over $1800 per arch, this seems high for a removable veneer that you just slide over your existing teeth.
Does An Affordable Snap On Smile Alternative Exist?
Surely a Snap On Smile Alternative is much less expensive? With Snap On Smile, you are obviously not paying to have your teeth fixed, so what are you paying for?
Being Comfortable in a Social Setting
The High Cost of Affordable Dentistry – Snap On Smile
At $1800.00 per arch, the Snap On Smile price is extraordinarily high for a process that does nothing to change your teeth. Now there's an alternative to Snap On Smile… a product like Snap On Smile that is lab direct and a fraction of the cost of Snap On Smile. Created by Brighter Image Lab, the Press On Veneers mimics the appearance of a perfect smile. It uses cutting edge technology to create a thin, removable, secure smile to show the world. Without going to the dentist office.
Introducing Press-On Veneers by Brighter Image Lab
Available throughout the United States, the UK, Australia, and Mexico, Snap On Smile alternatives help you look great in social settings. Now you have a dental choice.
Visit brighterimagelab.com to see authentic, unretouched before and after pictures of clients who have a new reason to smile. Brighter Image Lab offers a Snap On Smile alternative that will have you looking forward to your summer family reunion. Call and ask to speak with Laurie Hall if you have questions as to how the Snap On Smile compares to Press On Veneers or go to the website and see the difference Press On Veneers has made for thousands of clients.
Our classic, beautifully designed, 100% Digitally Processed, Removable Veneers.
Our Master Crafted Veneers. Redesigned from the ground up to be Thinner, More Detailed, and Stronger than ever before.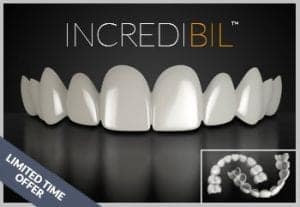 The newest addition to our family of veneers features unique light reflecting properties.