What Are Snap On Veneers?
Snap on veneers are also called removable veneers or clip on veneers. When created correctly, they click into place and stay in solidly even when eating.
They are known for being a more affordable cosmetic option. Getting them is also a reversible process so you can choose other options later if you decide.
How Are They Different From Traditional Veneers?
Traditional veneers are done in a dental office. Dentists remove a thin layer of natural tooth enamel and then replace it the dental veneer.
These have been a top cosmetic dentistry option for years. The enamel removal often deters people from the process as well as the cost.
Traditional veneers are quite expensive costing an average of $1,500 per tooth. Extensive dental work using veneers can easily cost a small fortune.
You can read more about the different types of veneers here!
What Are The Best Snap On Veneers?
There are two important aspect of any product: quality and affordability. If a product is the best, it should be better than its competitors at both. It must be a higher quality and also more affordable. Lacking in either will devalue it or keep it from being accessible.
Quality
When it comes to a snap on veneer, quality is imperative. Veneers that lack in quality can look awkwardly fake. This messes up the purpose of having them in the first place. Purchasing snap on veneers is supposed to make teeth look better, not worse.
Ill-fitting snap on teeth veneers can even cause pain from shifting about inside one's mouth.
Affordability
Some veneers are so expensive that the procedure is out of the question for a large demographic of the population. Traditional dental veneers cost an average of $1,500 per tooth. Extensive reconstructive dental work across many teeth can cost tens of thousands of dollars!
Even the more affordable snap on dental veneers can cost quite a bit unnecessarily.
The Best Snap On Veneers Are Brighter Image Lab
Brighter Image Lab snap on veneers are top of the line. They outperform the competition in several ways.
Brighter Image Lab Products Are High Quality
Brighter Image Lab has performed extensive research and development to create veneers that compete with the veneers offered in dentist offices.
Snap On Veneers For Missing Teeth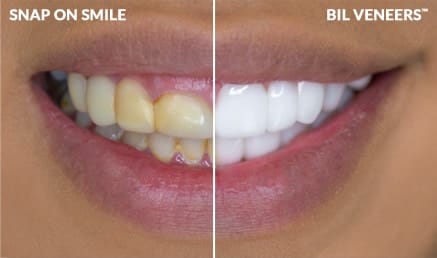 They are made from a sturdy material that can be shaped down to be miraculously thin and comfortable. The material is also unique in the way that it reflects light and appears like actual teeth.
They work hard to make each product extremely discrete so not only are you comfortable wearing your new smile, but no one will know that you're wearing them.
Brighter Image Lab Is Affordable
The team at Brighter Image Lab works to make their veneers affordable and available to people who are on budgets. 
Snap on teeth veneers from Brighter Image Lab start at just $795. The lab also offers 100% approval financing to spread out the cost over time in as little as $24 payments.
You can see for yourself by viewing the Brighter Image Lab products. 
Mail Delivery Process
The entire process of getting Brighter Image Lab snap on veneers is done through the mail. This means you won't have to take the time to go to a dental office to have a simple dental impression done. The impression kit from Brighter Image Lab is simple and easy to use.
You'll soon receive your new smile back from the lab and ready to wear!
Some Competitors Create Products That Aren't High Quality
There are many options for snap on dental veneers, but many also lack quality.
Instasmile
Instasmile, a similar company that creates snap on veneers, creates products that seem to lack quality. Clients from Instasmile that are now clients of Brighter Image Lab have noted that Instasmile pales in comparison.
Past Instasmile Client
Brighter Image Lab Smile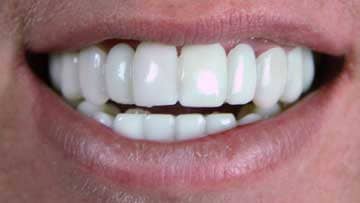 Some Competitors Create Products That Aren't Affordable
Snap-On Smile
A somewhat comparable product to Brighter Image Lab is a type of snap on veneer called Snap-On Smile. It is only offered at dentist offices. 
A dental hygienist will take your impression and then ship it off to the lab to create. You can receive your veneers back again at the dental office.
These veneers will typically cost $2,000 per arch. This is cheaper than a traditional veneer but is still twice what Brighter Image Lab charges.
This also does not take into account the cost of the dental appointments and the time you must take off work for the procedure.
This high cost is simply to take a dental impression, which is possible to do in other ways.
Traditional Veneers
As mentioned before, traditional veneers are extremely expensive. They will vary from location to location, but they average around $1,500 per tooth.
Fixing large dental issues with traditional veneers ends up being genuinely impossible. It is often much too expensive for the people who need it the most.
It's unfortunate if people think that traditional veneers are their only option when there are many new and innovative options.
Some, Sadly Aren't Either…
Snap-On Smile
What we've seen with past Snap-On Smile clients is that their products are neither affordable nor high-quality.
A past Snap-On Smile client, Ana, showed this in an interview before receiving a Brighter Image Lab smile.
Her single arch costed her $2,200.
She also had quite a few issues with her snap on dental veneers quite soon after getting them. In around a year pieces started breaking off of the back. As you can see in the picture, it also became stained quite quickly.
She was much more satisfied with her new Brighter Image Lab smile. She explained how much more comfortable they are than her original Snap-On Smile. Watch the full version of her encouraging story. 
Final Thoughts
Brighter Image Lab snap on veneers are an excellent product. They are both high-quality and affordable and they outperform the competition in both regards.
You can view Brighter Image Lab products you can also read about their financing options on the site as well. 
We hope this article has helped you better understand the world of snap on teeth veneers and that you will be able to make an informed decision on where to purchase them.
Our classic, beautifully designed, 100% Digitally Processed, Removable Veneers.
Our Master Crafted Veneers. Redesigned from the ground up to be Thinner, More Detailed, and Stronger than ever before.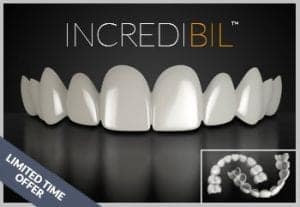 The newest addition to our family of veneers features unique light reflecting properties.