Buying an alternative dental veneer compared to the expensive, traditional ones provided by a cosmetic dentist can be tricky. Many places have different tricks and materials they use to create their dental veneers, but not all of them are of great quality. 
Two of the biggest ways no-dentist veneers are made is with crystallized resin and thermoplastic polyester, but which is better? 
Let's talk more about how different companies use both. 
Thermoplastic Copolyester VS Crystallized Resin
Different companies use different material for shaping their dental veneers to your impressions. One important thing to remember when searching for an alternative dental veneer is to make sure the company takes impressions of your teeth. If they don't, they're most likely a scam.
Companies like TruSmile are known for using a product called thermoplastic co-polyester. It's a plastic that's often used in mouthguards and retainers.
Most thermoplastics require a certain width before succumbing to weak spots and cracking. This can make thermoplastic veneers bulky, less realistic, and harder to speak with. 
Improper thermoforming of co-polyester plastic also causes cracks, breaks and sharp edges. Many TruSmile reviews complain of these imperfections. We believe this means TruSmile isn't only using low-quality plastic to make their veneers, they're using it wrong! 
Co-polyester also reacts poorly to sunlight, turning yellow with too much exposure. This undesirable reaction may have a negative effect on the color of TruSmile Veneers. 
Crystallized resin dental veneers are created using advanced 3D printing. The material used at Brighter Image Lab was actually developed with NASA, so it supports strength and durability even in thinner designs. 
Brighter Image Lab also uses polishing techniques to make sure rough edges are removed to avoid irritation to the gums. The multistep process also includes a finish over the dental veneers that help reflect and refract light to give the veneers a realistic look. 
Because Brighter Image Lab is able to create fake teeth veneers that are thinner while maintaining durability, we are also able to add more detail to our veneers. 
Many TruSmile veneers come out rounded and flatly colored. Brighter Image Lab's dental veneers are polished into an actual tooth shape, while also defining and enhancing the detail so the veneers blend into the mouth. 
The Truth Revealed: Crystallized Resin Dental Veneers are Better Quality.
While companies who use thermoplastic polyesters are generally cheaper in price, you're going to find that the quality is affected as well. For TruSmile, their products range from $400 in the low, to over $900. 
Brighter Image Lab's crystallized resin dental veneers start under $1,000, and never compromises on quality. Our veneers are designed to last, and with proper care can last over 5 years. 
One TruSmile customer had his veneers for only a month before they broke, leaving him hundreds of dollars out on a product promising to fix his smile without the need for an expensive cosmetic dentist. 
Your smile is an important feature. It's the first thing people notice about you when meeting them, and a bad smile can become an obstacle in your personal life. Job and housing discrimination, spurned by potential love interests, and much more stigma is faced by those with a bad smile. 
That's why Brighter Image Lab is the number one online dental lab. We don't sacrifice on quality. We want people to have access to the best smile possible, one they could never afford with traditional dentistry. 
If you're a TruSmile customer who has been unhappy with their results, send us your story and you could be picked to win a free smile makeover by Brighter Image Lab. 
Conclusion
The material used to create your dental veneers is just as important as the level of detail that goes into each piece. Companies like TruSmile who use thermoplastic will continue to dissatisfy their customers with bubbles, cracks, and discoloration. 
Brighter Image Lab uses a crystallized resin developed with NASA for a durable design that will last, while providing greater realistic detail to ensure the best smile possible. 
If you're looking for an alternative to expensive, cosmetic dentistry, Brighter Image Lab could be right for you.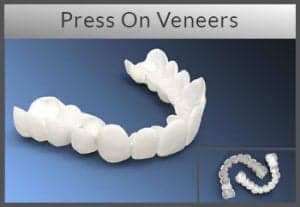 Our classic, beautifully designed, 100% Digitally Processed, Removable Veneers.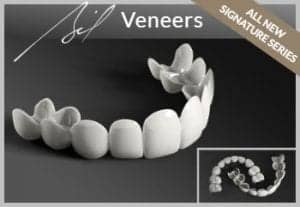 Our Master Crafted Veneers. Redesigned from the ground up to be Thinner, More Detailed, and Stronger than ever before.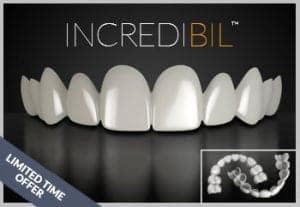 The newest addition to our family of veneers features unique light reflecting properties.