Introduction
Dentists across the country are committing fraud by performing unnecessary dental procedures to line their pockets. Whether or not you realize it, there is a chance you have been a victim of dental fraud at some point in your life. You may have been misinformed, fallen victim to tactful sales pitches, or even undergone an unnecessary dental procedure without your knowledge.
In this post, we will help to educate you on the many forms of dental fraud, who is responsible, and how to protect yourself from becoming a victim in the future.
But, most importantly, we will discuss why Brighter Image Lab may be the best option for improving your smile!
What is Dental Fraud?
Dental fraud is the act of intentional deception by a dentist or misrepresentation of treatment for the purpose of personal financial gain.
When a dentist performs and charges for unnecessary procedures, they are committing dental fraud. And it's not just irresponsible, it's criminal.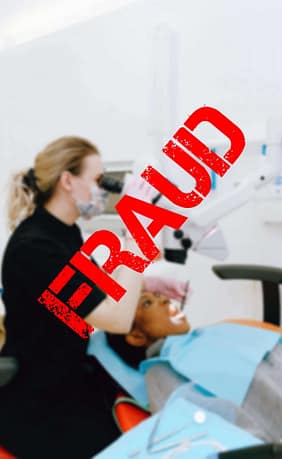 When you step into your local dentist office, walk up to the receptionist and proceed to sign in, the last thing you think is "Will I get robbed here?"
Like any other physician, you probably assume all dentists have your best interest at heart. Sadly, this is not the case.
Dentists engage in unethical treatment to rob patients of their hard-earned money every day by committing various acts of dental fraud.
Types of dental scams include: providing worthless or unnecessary treatment, over-charging for teeth cleaning, inflating estimates for dental work, operating dental clinics without the proper safety and hygiene precautions, and operating without sufficient or properly trained staff.
When you are overcharged for services or shell out thousands of dollars for unnecessary procedures, you are being robbed. Point. Blank. Period.
Who is Responsible for Dental Fraud?
An increasing number of dental professionals are choosing to take jobs with corporate dental chains instead of going into business for themselves. This is of major concern.
The North American Dental Group (NADG) is one of the fastest expanding corporate dental groups in the world. It is made up of over 200 offices and facilitates upwards of one million dental office visits per year in the U.S.
NADG rampantly absorbs dental chains across the country and transforms them from reputable dental institutions into revenue-generating machines, ultimately bastardizing a system meant to provide ethical dental care to patients across the country.
A one-year investigation into NADG found evidence of intense pressure on affiliated offices to meet daily rigorous revenue targets. These inflated targets led to numerous allegations of dental fraud, even from NADG employees.
Ashley Hughes | North American Dental Group (Former Employee)
The standard of care was not there. . .
"I have watched them drilling perfectly healthy teeth multiple times a day every day. . .There wasn't one day that I worked there that I could say that that was a good day. . .Every day there was an issue with either something being billed that wasn't done or it wasn't billed properly or the standard of care was not there."
Groups like NADG are causing rates of practice ownership to plummet, making it increasingly more difficult to find a dentist who is not sales driven.
From 2001 to 2006, the U.S. alone saw a 14% decrease in practice ownership, and that decrease only seems to steepen as time goes on.
Together, NADG and its affiliated offices are actively participating in dental scams. They are putting a paycheck above a patient and exploiting innocent people for personal financial gain.
Patients around the world and across the United States are unknowingly entrusting their mouths and wallets to these sinister dentist, and as a result, they are falling victim to dental fraud.
Don't become the next unsuspecting victim of the NADG! Read on for more on dental fraud and how to protect yourself.
Are Dental Chains Encouraging Dentists to Commit Dental Fraud?
Dental practices run by corporate organizations are rarely regulated in most states, leaving the door open for unethical practice, fraud, and dental scams.
Driven by corporate greed and morally impaired by aggressive revenue targets, corporate dentists everywhere are committing dental fraud. They're preying on the innocent by performing unnecessary procedures for profit and putting patient health at risk.
Corporate backed dental chains impose intense pressure on dentists to meet rigorous sales goals. This dynamic compromises the integrity of the practitioner/patient relationship and blurs the line between responsible patient care and blatant dental fraud.
Patient outrage concerning dental scams has created some legal backlash. In 2012, for example, 11 patients sued Aspen Dental, claiming that its model turns dentists into salespeople.
With one new office opening each week, Aspen Dental is becoming more like a fast-food franchise than a facility for quality dental care. The chain continues to train its dentists like used car salesmen despite the complaints and concerns of patients. The average new patient dental care plan is $4,450.
Unfortunately, Aspen Dental is only one of many dental chains conning innocent people out of their hard earned money.
In 2010, a dental chain known as Small Smiles was ordered to pay $24 million to the U.S. government. An investigation revealed that its dental professionals were performing unnecessary extractions, fillings, and root canals on children covered by Medicaid.
An additional lawsuit alleges that many toddlers treated at a Small Smiles office underwent 14 unnecessary procedures – often under restraint and without the comfort of anesthesia.
Dental professionals such as these should remove the white masks and put on ski masks instead, because they are robbing their patients.
Don't be fooled! Read below to find out how to protect yourself.
4 Steps to Protect Yourself from Becoming a Victim of Dental Fraud
Beware of Harmful Sales Tactics!
Dentists often advertise cheap rates to get patients in the door, only to manipulate them into more expensive procedures.
Corporate dental chains use harmful and manipulative sales tactics like "bait and switch."
Patients choose their services because of a low advertised cost but are presented with more expensive services and falsely told they need braces, deep cleaning or even a root canal. This is unethical. This is wrong. This is dental fraud.
When in Doubt, Get a Second Opinion!
The most common warning sign of a bad dentist and dental fraud is "creative diagnosis."
Dentists perform unneeded X-Rays and drill or extract perfectly healthy teeth every day. So, if eight cavities pop up out of nowhere in your typically healthy mouth, run.
Get a second opinion and save yourself the pain and cost of unnecessary procedures.
Know the Facts!
Dentists will tell you that your amalgam fillings need to be replaced because the mercury in the material poses a risk to your health. There is no scientific evidence to back this claim.
The Federal Drug Administration lists numerous benefits to back the use of amalgam fillings. The strong and long-lasting material is low-cost and useful in patients that have a high risk of tooth decay.
Over the last 150 years, millions of patients have had their teeth filled with amalgam. Dentists know this. They realize that those millions of patients are vulnerable to manipulation and misinformation, and they use this vulnerability to line their pockets.
Don't be fooled by their lies. Know the facts.
Be Aware of Your Options!
Knowing all of the options is essential when making any good decision.
By not informing patients of Brighter Image Lab's PressOn Veneers, dentists aren't only committing dental fraud, they are being blatantly negligent by not offering the lowest cost option.
Here at Brighter Image Lab, we offer a great option for those looking to upgrade their smile.
Our unique Lab Direct process allows us to serve clients through an innovative online process by which clients are able to achieve a new smile easily, without unnecessary procedures or an inflated bill, in fact, without even seeing a dentist.
The creation of our PressOn Veneers does not require a dentist, and the impression needed to create the clip-on veneer is simple enough to complete at home.
Don't give in to the greed of the modern day dentist, keep reading and find a better solution for you!
Brighter Image: A Better Option for You
Here at Brighter Image Lab, we believe the possibility of a beautiful smile should be available to everyone, not just those who can afford to pay thousands.
Our custom fit PressOn Veneers are ultra-thin, completely removable, and designed to snap perfectly over existing teeth, giving clients the confidence and satisfaction of a perfect smile without the gimmicks of modern dentistry.
These smile enhancers are crafted to perfection by a 15-member crew and designed to be strong and durable, allowing you to eat or drink while wearing them.
With us, there is no hidden agenda. Just a simple solution to a serious problem.
If you call our office today with a desire to improve your smile, we will find a way to help you. Whether it is through our finance program, or free of charge through our New Life Smile program, we are here to help.
Remember how it feels to smile until your face hurts, without making your wallet hurt by ordering your set of custom PressOn Veneers today!
Conclusion:
Dental offices across the country are committing dental fraud at an alarming rate. They are inflating patient bills, manipulating, and misleading clients in a way that is both unsafe and unethical.
In essence, the dental industry is defrauding the American public. Dentists across the country are scamming innocent, hard working Americans out of thousands of dollars.
The average working American can't afford to burn thousands of dollars on unnecessary dental work. And even if they could, why should they?
When dentists provide expensive, unnecessary treatment to patients who can't afford it, they are robbing innocent people.
Brighter Image Lab has only one goal, and it's not to line our pockets with stolen money. Our goal is to make sure that people who desire a better smile can get one. No procedures, no pain, and no stings attached!
So, don't fall for the new pop-up-shop style of dentistry and dental fraud. Reclaim your smile by below and placing your order today!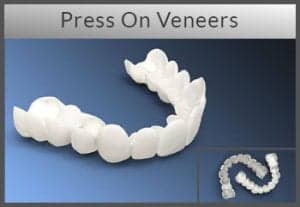 Our classic, beautifully designed, 100% Digitally Processed, Removable Veneers.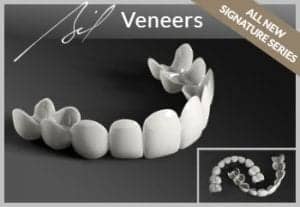 Our Master Crafted Veneers. Redesigned from the ground up to be Thinner, More Detailed, and Stronger than ever before.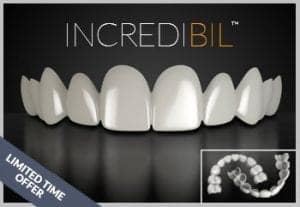 The newest addition to our family of veneers features unique light reflecting properties.