Introduction
My mother always says, "If you want something done right, do it yourself." With dental costs rising and insurance plans skimping on dental coverage, many people are looking for a better, more affordable solution for improving their smile. To them I say, "Listen to mamma. Do it yourself!"
Do it yourself veneers allow you to achieve a life-changing smile makeover without ever leaving your home. Curious about this groundbreaking product? Read on to learn more about DIY veneers and why Brighter Image Lab is the best option for you!
What are DIY Veneers?
DIY veneers are custom-made, removable veneers you start at home. They fit over your existing teeth and are typically ordered online and made, in part, by clients themselves.
Brighter Image Lab's PressOn Veneers
Brighter Image Lab's "do it yourself" veneers are a great option for anyone looking to improve their smile.
There's a reason we're the #1 press on veneer worldwide. In fact, there are many reasons. Here are just a few:
Durability
At Brighter Image Lab, we believe no one should have to feel self-conscious in a social setting because of their smile.
If you go out with friends for dinner, you shouldn't have to remove your veneers before you eat or drink.
So, we designed a removable veneer strong enough to allow you to eat or drink while wearing it.
This revolutionary veneer is made from a crystalized resin and designed for unmatched durability.
And its not just durable, its also affordable! Continue reading to learn more!
Affordability
It was our mission to remove the dentist from the process of getting a perfect smile.
Remove the dentist, reduce the cost.
The result of our labor were affordable, beautiful, removable dental veneers without a single dentist visit.
We are proud to give clients the confidence and satisfaction of a perfect smile, at a price they can afford.
But we don't stop there! Our Lab Direct Process ensures the highest quality product possible.
Read on to learn how we maintain unrivaled quality in each custom smile!
Quality
Brighter Image Lab's Lab Direct Process uses the latest technology to develop the most advanced temporary veneers on the market.
With a design that rivals traditional porcelain veneers, our snap on veneers will have you looking as if your smile has been made over by a cosmetic dentist.
These temporary veneers are digitally designed and artisan hand-crafted to perfection by a 15-member crew.
Their pristine shine perfect fit will have you wondering why you didn't try them sooner.
Continue reading to learn more!
Honesty
If there's anything we've learned in our 20+ years of experience, it's that many smile enhancement options come with a catch.
At Brighter Image Lab, we work tirelessly to offer affordable options, but we also work to ensure our process is as simple and to-the-point as possible.
Our #1 goal it to make sure you know what you're getting. So, our headquarters is open 24/7 to answer any questions and address any concerns.
With us, you get a beautiful smile at a price you can afford. No gimmicks, no catch, and no strings attached!
There are many factors that contribute to our success: a durable product, an affordable price, quality results, and an honest system. But, we believe the one thing that makes Brighter Image Lab the #1 supplier of press on veneers in the world is the clients.
It's the countless people who have rediscovered their smile and rediscovered themselves through the life-changing effect of PressOn Veneers. You can be the next person to remember what it's like to love your smile.
Keep reading to see how you can get your own DIY tooth veneer kit and transform your smile from home!
Do-It-Yourself Tooth Veneer Kit
Achieving a full smile makeover from home is finally possible thanks to Brighter Image Lab's revolutionary do it yourself veneer kit.
The kit comes with everything you will need to take your own impressions.
It includes instructions for taking your impressions as well as a a return envelope to mail them back once they're done.
Brighter Image Lab's YouTube channel offers an in-depth instructional video to help you take your own impressions.
The Lab is also open 24/7 to field calls and help you through the process over the phone.
Ordering a do-it-yourself tooth veneer kit can be just the boost your self-confidence needs.
You can get a gorgeous new smile for a fraction of the cost of regular veneers and avoid all the anxiety that comes with visiting a dentist.
Improving your smile has never been easier. So, don't wait! Read on to learn how to make your own veneers from home!
How to Make Your Own Veneers
To begin the process, simply call or go online to the Brighter Image Lab website and select your custom veneers.
Once you've placed your order, our easy-to-use impression kit is mailed to you, allowing you to take your own impression from the comfort of your home. After taking your impressions, place the molds into the return envelope provided and mail them back to us.
When we receive your molds, we manufacturer the veneers in our dental lab to fit your specifications and send you the final product within a few weeks. It's as simple as that. No pain, no extractions, and no dentist! Transforming your smile has never been this simple, but don't stop there!
Continue reading to learn how Brighter Image Lab DIY veneers could be your best alternative to expensive porcelain veneers.
What is the Difference Between DIY Veneers and Porcelain Veneers?
If you've considered traditional dental veneers in the past, you know they're a major procedure that's expensive and absolutely non-reversible.
Porcelain veneers are applied by a dentist and cost thousands of dollars. Even worse, many dentists insist on grinding and drilling on the teeth in preparation for permanent veneers. These practices can cause harsh damage to the existing teeth and result in unnecessary pain or discomfort for the patient.
Your smile solution shouldn't have to cost you your existing teeth. Brighter Image Lab's PressOn Veneers do not cause any damage to the existing teeth. They simply snap over your existing smile.
Temporary veneers require no glue or sealant, no procedures, and no painful complications. They are light-weight and durable, so they're comfortable to wear for long periods of time but also strong enough to eat in. You can also remove and put them back on at any time, as many times as you want.
DIY veneers are a great alternative to porcelain veneers because they don't replace your natural teeth, they cover them. The process to make your own veneers begins and ends in the comfort of your own home – no dentist or office visit needed! They are low cost and you can remove them as many times per day as you like.
DIY veneers for teeth are the safest cosmetic dental procedure available today. They do not involve any alteration to the natural teeth structure and give patients great looking smiles without the pain, damage, or cost of traditional veneers.
Don't fill your mouth with uncomfortable dentures. Achieve the smile you want without the pain! Ready to order? Click the image below to start your smile transformation today.
Are DIY Veneers for You?
Are you unhappy with your smile? Has your dentist failed to give you affordable options to fix it? If so, DIY veneers may be right for you.
No two clients are the same at Brighter Image Lab, but they do all have one thing in common. Their dentist failed to provide them with an affordable option to improve their smile. Don't let your dentist keep you from the Least Expensive Alternative Treatment (LEAT).
At Brighter Image Lab, we work tirelessly to give customers the do-it-yourself veneers they need to achieve the smile they crave. We digitally design and artisan hand-craft every smile makeover. It all starts with our "Do it yourself tooth veneer kit" (the "impression kit" for short).
PressOn Veneers are an affordable option for improving your smile. These removable teeth covers can help you look years younger, and increase your confidence – all without a dentist. Our clients achieve amazing results with no painful procedures and no outrageous bills.
Some of the most beautiful women in the world are wearing our PressOn Veneers to help them smile.
A beautiful smile doesn't have to come with an ugly price tag, and your dental professional should understand that.
A new smile is a choice that opens up another world of better choices. Discover all the possibilities that come with a beautiful smile. Order your set of DIY veneers today!
Conclusion:
For over 20 years, Brighter Image Lab has worked tirelessly to solidify your right to a better smile.
The company's revolutionary DIY veneers are custom-made, removable veneers that fit over your existing teeth.
Because permanent dental veneers are expensive, non-reversible, and require a dentist to apply, more patients are choosing at home veneer kits to remedy their cosmetic dental needs.
Forget the invasive procedures and choose a simple solution. Fix your smile now with no pain and no hassle!
Are you ready for your own do it yourself tooth veneer kit? Order your DIY veneers below! They are the perfect offer for anyone looking to transform their smile today!
Our classic, beautifully designed, 100% Digitally Processed, Removable Veneers.
Our Master Crafted Veneers. Redesigned from the ground up to be Thinner, More Detailed, and Stronger than ever before.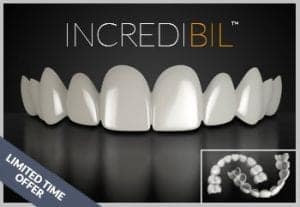 The newest addition to our family of veneers features unique light reflecting properties.