Fluoride Causing Health Issues, Some Experts Say
Is fluoride causing health issues? More and more experts seem to think so.
Walk down the self-care aisle of any grocery store and you will find an array of toothpaste and mouthwash that promise to do everything except make you taller. Use this one to get whiter teeth and another one to help sensitive teeth. Most of these products have one thing in common: they contain fluoride.
What is Fluoride?
Fluoride is a naturally occurring chemical substance found in minor quantities throughout the air, in water, soil, plants, animals, in toothpaste, many city water supplies, soft drinks, and at the dentist. The effort to ramp up fluoride in the United States began as early as the 1930s in an attempt to prevent dental caries through the addition of fluoride to the public water supply. By 1951, water fluoridation was the official policy of the U.S. Public Health Service with fluoridated water reaching 50 million people in the United States by 1961.
However, findings from research prompts local policy makers to rethink their public health policy on supporting fluoridation of the water supply since lowering the "safe rate" for fluoride in 2015 due to evidence that fluoride causing health issues surfacing. The discussion on lowering the fluoride levels in water has long been a topic of contentious research. Even as early as 1992, Burt argued in "The Changing Patterns of Systemic Fluoride Intake" that the United States needed "a downward revision in the schedule for fluoride supplementation" as well as education on the potential for the damaging fluoride causing health issues brought on by too much fluoride (p 1).
Investigations Into Fluoride
In 1961, investigations into the safety of fluoride in the United States found "no clinically significant, adverse, physiological, or functional effects, with the exception of dental fluorosis, are to be anticipated in persons whose water supply contains fluoride in the concentration of 8 ppm" (Azar, et al, 1961). In other words, the United States' early findings supported nearly double the safe amount of 4 ppm now recorded by professionals in other global communities as the ceiling for safe water fluoridation levels. This would be fine if the adverse effects of fluoride causing health issues were benign. However, that's not the case.
Chronic fluoride intoxication
Chronic fluoride intoxication, known as fluoride toxicity, begins with a mottling of tooth enamel and an elevation of bone density, called osteosclerosis. This effect is seen throughout communities where the domestic water supply is composed of fluoride in concentrations of over four parts per million (1-5). Moreover, fluoride is a recognized developmental neurotoxin, and not an essential trace element required for the development of healthy teeth and bones (Karimzade, Aghaei & Mahvi, 2014).
Additional and very recent studies have linked exposure to fluoridated water during childhood "with impaired attention and cognitive and intellectual functioning" that manifests in children and adults as ADD/ADHD (Karimzade, Aghaei & Mahvi, 2014; Malin & Till, 2015). Both prenatal and postnatal exposure to fluoride causing health issues have been linked to adverse effects of neurodevelopment (Malin & Till, 2015). Knowing this, you might begin to wonder why pediatric dentistry is touting it as so necessary to the public health and ask yourself, "Is fluoride safe?" This is a legitimate concern, and one whose full merits have yet to be addressed. Once considered a "fringe issue", fluoride causing health issues are now linked to hypothyroid, the condition of underactive thyroid.
Fluoride in Austin, Texas
A 2012 Water District 17 meeting in Austin illustrated one of the most alarming aspects of such discussions regarding fluoride causing health issues. Texas dentist Mark Peppard, designated himself as a "referral base for M. D. Anderson". He recounted receiving patients suffering from oral, head, and neck cancers. The primary intervention he offers is a fluoride tray containing "at least 5,000 ppm of topical application every night".
Dentists like Dr. Peppard rely on the most convenient fallback for professionals. They default to literature supported by their local association without regard to errors in judgment regarding the safety of fluoride. Dentists often disregard the consequences of such treatments that extend beyond the teeth and adversely affect entire system. Fluoride causing health issues may not exist in Austin's water supply if not for these professional opinions. However, the input of one local dentist has proven enough to keep fluoride causing health issues in Austin's water supply.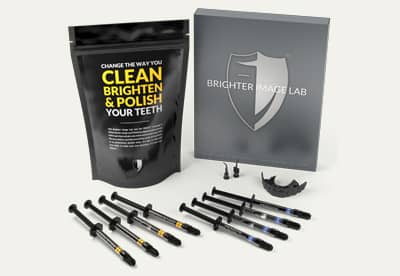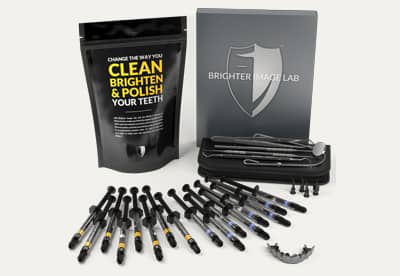 4 Syringes of Bilistic Detox Serum

4 Syringes of Pure Bleaching Gel

Upgraded Arch Cut Infusion Trays

Set of Dental Teeth Cleaning Tools

Bilistic Pro Series Polisher
American Dental Association on Fluoride
The data from global research becomes a little fuzzier when interpreted by The American Dental Association. They have your friendly local dentist advocating childhood fluoride causing health issues treatments at every teeth cleaning. The ADA asserts "community water fluoridation is the adjustment of the natural fluoride concentration in water up to the level recommended for optimal dental health" in a range of 0.7 to 1.2 ppm. This ranking is well above levels at which thyroid function is found to deteriorate (2005). The ADA's "Fluoride Facts" pamphlet claimed that up to 1.22 ppm fluoride causing health issues in water was safe (2005). This information is considered incorrect based on recent studies. The ADA is also advocating what are now regarded as dangerously high levels of fluoride causing health issues.
More recent research from the Journal of Epidemiology & Community Health asserts that water fluoridation above 4 ppm is linked to "30 per cent higher than expected rates of underactive thyroid" (Peckham, Lowrey & Spencer, 2015). Looking at the prevalence of underactive thyroid diagnoses for 2012-2013, data compiled from over 7935 general practices measure the risk. In England, roughly 6 million people live in communities adding up to 1 mg fluoride to their water supply.
Fluoride in the UK
Researchers added data comparing areas of the West Midlands, which has fluoridated drinking water, and Greater Manchester, which does not. They discovered a clear association between rates of underactive thyroid and levels of fluoride in the drinking water.
These observations did not account for other sources of fluoride, such as those found in dental products, food, and drinks. These products are part of the systemic changes that Burt's findings cite. The research from the Journal of Epidemiology & Community Health concluded that "consideration needs to be given to reducing fluoride exposure, and public dental health interventions should stop [those] reliant on ingested fluoride and switch to topical fluoride-based and non-fluoride-based interventions" (Peckham, Lowrey & Spencer, 2015, p 5).
Conclusion on Fluoride
What do all the numbers and the research show? The takeaway from the fluoride debate is that agencies seem very comfortable using policing powers of states to over-medicate populations. They create grievous health concerns for many that no one ever answers for or alleviates. Unilateral decisions deem adding fluoride to drinking water in the best interest of their populations. After discovering their error through new safety research, they employed lower fluoride levels. A small parcel of states still hold out against the addition of fluoride into their drinking water. (See below the communities that have rejected fluoride). It seems prudent to treat individuals who might need additional fluoride rather than poisoning large segments of the population.
COMMUNITIES THAT HAVE REJECTED FLUORIDATION SINCE 1990
Compiled by Fluoride Action Network
Community / CountrySullivan, MissouriPalatka, FloridaOneida, New YorkClarksburg, West VirginiaCarl Junction, MIssouriBennington, VermontMontello, WisconsinBrackenridge Borough, PennsylvaniaBoynton Beach, FloridaDoomadgee, AustraliaSchuylkill Haven, PennsylvaniaFord City, PennsylvaniaLa Prairie, Quebec, CanadaWarwick, Queensland, AustraliaStanthorpe, Queensland, AustraliaAllora, Queensland, AustraliaYangan, Queensland, AustraliaPreston, GeorgiaWeston, GeorgiaSouthampton and parts of Hampshire County, UKRichmond, Quebec, CanadaWaynesville, MissouriMontrose, ColorodoBucks County, PennsylvaniaCamden, TennesseeOberon, New South Wales, AustraliaBoyne, MichiganBuffalo, MissouriBolton, EnglandHernando County, FloridaWellington, FloridaAmherst County, VirginiaWood Village, OregonHuntsville, Ontario, CanadaLake of Bays, Ontario, CanadaAtwood, TennesseeHoopa Valley (Humboldt County), CaliforniaByron Shire (NSW), AustraliaCotati (Sonoma County), CaliforniaForsyth, MissouriMuskoka, Ontario, CanadaDavis, CaliforniaTottenham, Ontario, CanadaColumbia, TennesseeWoodland, Washington stateMount Isa, Queensland, AustraliaParkland, WashingtonHamilton, New ZealandPortland, OregonRockhampton, Queensland, AustraliaKenton, TennesseeSouthwest Harbor, MaineInnisfail, Queensland, AustraliaWhitsunday Regional Council, Queensland, AustraliaAu Gres, MichiganCharters Towers, Queensland, AustraliaTyrone, PennsylvaniaLebanon, TennesseeCloncurry, Queensland, AustraliaOlivehurst, CaliforniaPlumas Lake, California
(affected by decision of the Olivehurt Public Utility)
Smithville, MissouriSt. Croix Falls, WisconsinBalsam Lake, WisconsinPine Island, FloridaKirkland Lake, Ontario, CanadaMilton, FloridaBradford, VermontRomulus, New YorkPulaski, New YorkWichita, KansasHarvard, NebraskaCrescent City, CaliforniaLake View, IowaCassadaga, New YorkSanta Fe, New MexicoArgos, IndianaBassett, NebraskaPalisades, ColoradoPevely, MissouriLakeville, IndianaNorth Liberty, IndianaWalkerton, IndianaOkotoks, Alberta, CanadaCuracaoAlbuquerque, New MexicoWest Manheim, PennsylvaniaBourbon, IndianaBolivar, MissouriMyerstown, PennsylvaniaHartland Township, MichiganGrantsburg, WisconsinLake Cowichan, British Columbia, CanadaWilliams Lake, British Columbia, CanadaPalmer, AlaskaLawrenceburg, TennesseePalmer, AlaskaWelsh, LouisianaSpencer, Indiana /BPP WaterCollege Station, TexasHohenwald, TennesseePottstown, PennsylvaniaSpring Hill, TennesseeFairbanks, AlaskaNaples Village, New YorkMount Clemens, MichiganHolmen, WisconsinLago Vista, TexasMechanicsville, IowaMarcellus, MichiganIndependence, VirginiaYellow Springs, OhioSchuylkill Haven, PennsylvaniaSparta, North CarolinaTellico, TennesseeO'Fallon, MissouriRed Bay, AlabamaNapa, CaliforniaSandpoint, IdahoSelmer, TennesseeCrete, NebraskaDakota City, NebraskaFranklin County, NebraskaNorfolk, NebraskaWahoo, NebraskaSchuylkill Haven Borough, PennsylvaniaXenia, OhioBeacon, New YorkAmery, Wisconsin
(Decision reversed in 2010)
Wisner, NebraskaYutan, NebraskaHumboldt, KansasWakefield, NebraskaThunder Bay, Ontario, CanadaPlainfield, Vermont (voted to remove fluoride) Chippewa Falls, Wisconsin (for the 2nd time) Skagit County, WashingtonBig Canoe, GeorgiaJackman, MaineMoose River, MaineCorning, New YorkAinsworth, NebraskaAurora, NebraskaBattle Creek, NebraskaBayard, NebraskaBeatrice, NebraskaBridgeport, NebraskaBroken Bow, NebraskaCambridge, NebraskaCentral City, NebraskaChadron, NebraskaCozad, NebraskaCrawford, NebraskaDavid City, NebraskaEagle, NebraskaFriend, NebraskaGeneva, NebraskaGothenburg, NebraskaGrand Island, NebraskaGrant, NebraskaHastings, NebraskaHebron, NebraskaImperial, NebraskaKimball, NebraskaLexington, NebraskaMadison, NebraskaMilford, NebraskaMitchell, NebraskaNorth Platte, NebraskaOrd, NebraskaPawnee City, NebraskaPierce, NebraskaPlainview, NebraskaRavenna, NebraskaSchuyler, NebraskaScottsbluff, NebraskaShelton, NebraskaSidney, NebraskaSt. Paul, NebraskaStanton, NebraskaStromsburg, NebraskaSutherland, NebraskaSutton, NebraskaTekamah, NebraskaValentine, NebraskaWeeping Water, NebraskaWilber, NebraskaWood River, NebraskaWymore, NebraskaYork, NebraskaPrairie du Chien, WisconsinHyndburn, Lancashire, EnglandPendle, Lancashire, EnglandAlamo Heights, TexasElba, New YorkLittleton, MassachusettsYarmouth, MassachusettsPoughkeepsie, New YorkManila, Humboldt County, CalforniaLewisburg, TennesseeElgin City Council, TexasJuneau, AlaskaO'Connor UD, Sparta, White County, GeorgiaQuebeck Walling UD, Sparta, White County, GeorgiaCobleskill Village, Schoharie County, New York
(Decision reversed in 2009)
Marshall County BUP#1, Lewisburg, Marshall County, GeorgiaLaGuardo UD, Lebanon, Wilson County, GeorgiaConewango Township, PennsylvaniaGlade Township, PennsylvaniaMead Township, PennsylvaniaPleasant Township, PennsylvaniaBig Creek Utility District, Grundy County, GeorgiaCagle-Fredonia Utility District, Big Creek, Sequatchie, GeorgiaAltoona, PennsylvaniaBeach Haven, New JerseySulphur Rock, ArkansasMt Desert Water District, MaineEast Montgomery, TennesseeMartin County, FloridaJuneau, AlaskaCentral Bridge Water District, New YorkAshland, Oregon
(Decision reversed in 2008)
Lenapah, OklahomaPage, ArizonaLincoln, MaineLafayette, TennesseeBellingham, Washington StateSpringfield, OhioXenia, OhioTooele, UtahMammoth Lakes, CaliforniaHomer, New YorkHood River, OregonNeosho, MissouriPagosa Springs, ColoradoSnohomish, Washington StateLancaster, OhioHutchinson, KansasClarksdale, MississippiMilton, Washington StateTelluride, ColoradoSumner, Washington StateSouth Blount Water District, TennesseeChippewa Falls, Wisconsin
(Rejected again in 2009)
Honolulu, HawaiiLancaster, OhioSequim, Washington StateYork, NebraskaColumbiana, AlabamaCanton, New YorkShaler, PennsylvaniaBillings, MontanaKalispell, MontanaWashoe County, NevadaMethuen, MassachusettsRedding, CaliforniaWatsonville, CaliforniaTexarkana, ArkansasAshdown, ArkansasOneida, New YorkFranklin, North CarolinaPlainville, MassachusettsMonroe, LouisianaColorado Springs, ColoradoKennewick, WashingtonBennington, VermontLanai, HawaiiErie, Colorado NOTE: FAN was informed in Jan 2013 that Erie is fluoridating. We do not know when the reversal took place.Modesto, CaliforniaWorcester, MassachusettsFlagstaff, ArizonaSutherlin, OregonWhite Salmon, WashingtonGoldendale, WashingtonBishopville, South CarolinaHarper, KansasBrewster, MassachusettsMcPherson, KansasNorridgewock, MaineBlue River, WisconsinWillamina, OregonIthaca, New YorkSpokane, WashingtonBrattleboro, VermontEast Wenatchee, WashingtonShawano, WisconsinNibly City, UtahHyrum City, UtahProvidence City, UtahSmithfield City, UtahLogan City, UtahRiver Heights, UtahPequannock, New JerseyOzark, MissouriWooster, OhioWoodside, CaliforniaSte. Genevieve, MissouriWinfield, KansasWilmington, MassachusettsSanta Barbara, CaliforniaJohnstown, New YorkWichita, KansasBoca Raton, FloridaEl Carjon, CaliforniaHelix Water District, CaliforniaLakeside Water District, CaliforniaHutchinson, KansasRiverview Water District, CaliforniaLa Mesa, CaliforniaSanta Cruz, CaliforniaOlympia, WashingtonBremerton, WashingtonSeward, NebraskaWhitehorse, Yukon Territory, CanadaGrand Island, NebraskaNorfolk, NebraskaNorth Platte, NebraskaWashington, MissouriKitmat, British Columbia, CanadaHot Springs, ArkansasRidgefield, OregonLargo, FloridaClearwater, FloridaNorth Redington Beach, FloridaAmsterdam, New YorkSuisun City, CaliforniaYardley, PennsylvaniaVillage of Orfordville, WisconsinWestern Nassau County, New YorkGothenberg, NebraskaBloomer, WisconsinKodiak, AlaskaCarle Place, New YorkWinter Springs, FloridaPasco, FloridaYork, PennsylvaniaThurmont, MarylandAlbany, New YorkMiddletown, MarylandBarnstable (Cape Cod), MassachusettsWagoner, OklahomaRedwood Valley, CaliforniaLos Altos Hills (Purissima) CaliforniaCampbell River, British Columbia, CanadaPort Hardy, British Columbia, CanadaSquamish, British Columbia, CanadaFort Smith, ArkansasMilltown, WisconsinBellingham, WashingtonComox/Courtenay, British Columbia, CanadaPalm Beach County, Florida
Note: Parts of the county are fluoridated
Ketchikan, AlaskaSuffolk County, New YorkDavis, CaliforniaMorgan Hill, California
ReferencesAzar Ha, Nucho Ck, Bayyuk Si, Bayyuk Wb. "Skeletal Sclerosis Due to Chronic Fluoride Intoxication: Cases from an Endemic Area of Fluorosis in the Region of the Persian Gulf." Ann Intern Med. 1961;55:193-200. doi:10.7326/0003-4819-55-2-193BMJ. "Water fluoridation in England linked to higher rates of underactive thyroid." ScienceDaily. ScienceDaily, 24 February 2015. <www.sciencedaily.com/releases/2015/02/150224083811.htm>.Burt, B. A. (1992). "The changing patterns of systemic fluoride intake." Journal of Dental Research, 71(5), 1228-1237.Hanes, M., & Jones, M. (n.d.). Fluoride Action Network. Retrieved June 20, 2015, from http://fluoridealert.org/content/communities/Isah, H. A., Mohammed, U. A., & Mohammed, A. A. (2014). Environmental distribution of fluoride in drinking waters of Kaltungo area, North-Eastern Nigeria. American Journal of Environmental Protection, 3(6-2), 19-24.Karimzade, S., Aghaei, M., & Mahvi, A. H. (2014). Investigation of intelligence quotient in 9–12-year-old children exposed to high-and low-drinking water fluoride in west Azerbaijan province, Iran. Fluoride, 47(1), 9-14.Malin, A. J., & Till, C. (2015). Exposure to fluoridated water and attention deficit hyperactivity disorder prevalence among children and adolescents in the United States: an ecological association. Environmental Health, 14(1), 17.McGinley, J., & Stoufflet, N. (2005). Fluoridation Facts. Retrieved June 20, 2015, from http://www.ada.org/~/media/ADA/Member Center/FIles/fluoridation_facts.ashxPeckham, Lowery & Spencer. "Are fluoride levels in drinking water associated with hypothyroidism prevalence in England? A large observational study of GP practice data and fluoride levels in drinking water." Journal of Epidemiology & Community Health, February 2015 DOI: 10.1136/jech-2014-204971