Here's Your Guide to Gap Teeth Fix Solutions
If you aspire to have that perfect smile, Brighter Image Lab's gap teeth fix may be right for you.
Gap teeth are common, but that doesn't mean it makes you feel good about your smile if you have unevenly spaced teeth.
In this blog, we will discuss how to fix gaps in teeth and their four most common causes.
What are Gap Teeth?
Gap teeth is a space or gap between two or more teeth.
How to Fix Gaps in Teeth
If you are embarrassed by gaps between your teeth, you have several options to close or cover them. Unfortunately, many of these options are invasive and extremely expensive. For example, if you go to your dentist and ask how to fix gaps in teeth, they will probably recommend porcelain veneers, which can cause damage to the natural teeth and cost tens of thousands of dollars.
"Gap teeth fix" options range from revolutionary products like Brighter Image Lab's Bil Veneers to old-fashioned smile enhancers like painful braces or out-of-date dental bands.
Here are a few popular gap teeth fix options:
How to Fix Gaps in Teeth with Brighter Image Lab's Dental Veneers
This gap teeth fix is a great option for people who are unhappy with their gap teeth. These revolutionary dental veneers won't just cover your gap, they'll cover every inch of your front eight teeth. Coverage like this will allow you to experience the confidence of a complete smile without the pain or complications of braces or porcelain veneers.
This gap teeth fix is a great option for anyone looking to fill their gaps and improve their smile. Below is a Brighter Image Lab client who was able to transform his smile with Bil Veneers. Have a look and see the difference!
Brighter Image Lab's veneers are a pain-free, procedure-free smile solution that don't alter the natural teeth in any way. The ultra-thin, dental veneers are an attractive alternative to intense dental procedures such as porcelain veneers. Starting at just $795, the temporary veneers are a fraction of the price of expensive alternatives. You can even complete the process from the comfort of your own home! No dental visits or procedures necessary!
How to Fix Gaps in Teeth with Dental Bonding
This gap teeth fix is not suitable for larger gaps, because bonding can make the teeth look too big. The material is a lot weaker than natural teeth. So, there is a high risk of it breaking off. Bonding materials may also stain differently than your natural teeth over time, causing them to stand out. So, you will need to watch what you eat and modify oral habits if you choose this solution to fill your gaps.
Brighter Image Lab veneers are a great alternative to this ineffective gap teeth fix. They are strong and durable, allowing them to hold up against foods and natural wear and tear. They are also stain resistant and maintain a consistent shine for a beautiful smile all day, every day!
How to Fix Gaps in Teeth with Porcelain Veneers
This fix for gap teeth is applied by a dentist and can cost tens of thousands of dollars. Porcelain veneers require replacing and often come with painful complications. Even worse – many dentists insist on grinding and drilling on the teeth in preparation, causing irreparable damage. In this case, the teeth will be filed down and destroyed without any chance of repair.
A pain-free, procedure-free alternative to this dangerous gap teeth solution is Brighter Image Lab's dental veneers. These veneers are applied by YOU. There is no preparation needed, so there is no damage to the natural teeth. They simply snap over your existing smile–no pain, no procedures, no complications.
How to Fix Gaps in Teeth with Braces
This solution for gap teeth makes good oral hygiene almost impossible to accomplish. With braces, it also takes time to get results. You may have to wear them for months or even years to achieve the results you want. So, this fix may not be for you if you're wanting swift results.
A better, faster alternative to braces is Brighter Image Lab veneers. These dental veneers are lightweight and extremely comfortable. They will allow you to achieve a beautiful smile in an instant. You don't have to wait months for results, just snap them on and off as you please!
How to Fix Gaps in Teeth with Bands
Gap bands are small rubber bands you tie or loop around two teeth to close a gap. This can be dangerous. They have been known to slip off and harm the gums, causing significant pain and discomfort. They can even damage the bone and soft tissues that hold teeth in place.
A safe, pain-free alternative to gap bands is Brighter Image Lab dental veneers. They cause no damage to the gums or jaw bone and can't slip off or inflict pain. They simply fit over your existing smile until you choose to remove them.
How to Fix Gaps in Teeth with Bil Veneers (AT HOME!)
If you're unhappy with the gap in your smile, Brighter Image Lab's Bil Veneers may be the best option for you.
Brighter Image Lab's online process gives you the freedom to fix your smile from home. You can order the dental veneers online and receive the final product without ever stepping foot in a dentist office.
Here is a breakdown of the process:
First, you go online and place your order.
Next, we ship you a specialized impression system and a pre-paid envelope for returning your completed impressions to the lab.
Then, you simply make your impressions by following the impression instructions and return them via mail.
Once the lab receives your impressions, smile technicians redesign your smile in 3D. This design is then sent to our design lab, where the custom veneer is created, detailed and polished by hand.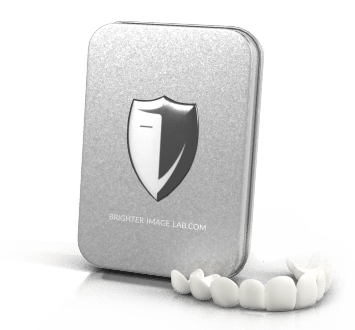 Your completed Bil Veneers pass through 2 phases of quality control and then shipped right back to your door.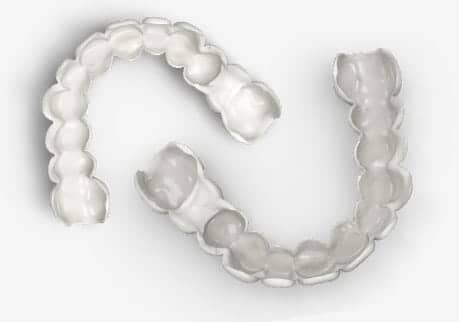 Once you snap on your new, pristine smile, you'll wonder why you ever waited so long to try our product.
With a low price and 100% approval on financing, there's nothing stopping you from completely transforming your smile.
Being able to complete your veneer process at home is only one of the benefits to Brighter Image Lab's gap teeth fix.
Want to learn more? Read on!
Advantages of Bil Veneers Gap Teeth Fix
There are many advantages to choosing Brighter Image Lab as your gap teeth fix. The revolutionary veneers are cost-effective, convenient, and comfortable to wear.
Teeth gaps are extremely common, but that doesn't mean you have to live with them forever.
Here are a few advantages of Bil Veneers to consider:
Cost-Effective
The price of Brighter Image Lab's dental veneers is hard to beat.
Starting at just $795, this ground breaking gap teeth fix is far less expansive than permanent veneers and around half the price of professionally-fitted appliances like the Snap On Smile.
Brighter Image Lab also offers financing options for only $149 down, $24 payments and 100% approval!
Convenient
With the fast-pace of modern life, convenience is key.
Brighter Image Lab's dental veneers push the envelope for convenience by offering a contact-free, appointment-free process that doesn't require a single dentist visit.
You can complete your order online, take your impression at home, and receive your custom-fit veneers without ever leaving your house.
Superior Fit
Bil Veneers are lightweight and dental veneers that don't compromise durability for comfortability.
They are designed to be ultra-thin and durable, making them comfortable enough to wear all day and strong enough to eat in.
With these veneers, you don't have to choose between fit and function.
Our dental veneers fit like a glove and feel like a dream.
How Common is Gap Teeth?
Gapped teeth are extremely common, especially among children. In fact, a diastema is a natural part of a child's development. Roughly 97 percent of children have diastemas.
As the children develop and their permanent teeth come in, the gaps often close up naturally and require no treatment.
If a diastema remains after the eruption of the adult teeth, it becomes permanent and can only be fixed by a professional.
The most common type of diastema is a midline diastema. This gap appears between the two upper front teeth.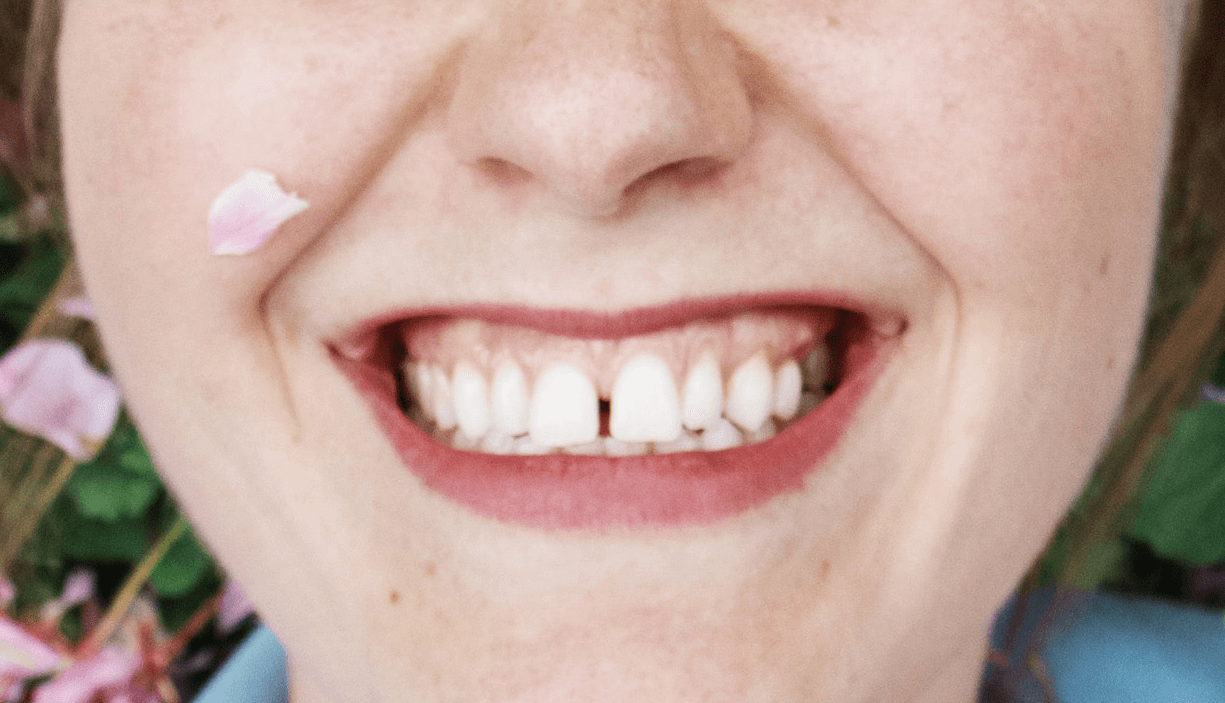 Gaps can form anywhere in the mouth, not just in the upper front section. Some people have gaps between all of their teeth, but this is quite rare.
What causes these gaps to form? Keep reading!
What Causes Gaps in Teeth?
Several factors impact how teeth align, such as jaw bone size, tissue overgrowth, thumb sucking, and gum disease.
The size of your jaw bone affects the way your teeth form. As we develop, so do our jaw bones. For most people, a large jaw bone means more space for the teeth to grow. This often results in a gap between the two front teeth.
A gap in the front teeth can also be caused by the tissue above your front two teeth. This tissue can grow between the front teeth and cause them to separate.
Another cause of gapped teeth is thumb sucking. Thumb sucking causes gaps by putting pressure on developing teeth and pushing them forward, creating a gap.
Gaps are also formed due to gum disease. One of the main causes of gum disease is a lack of consistent, effective oral hygiene. Gum disease can cause tooth decay or gum infection. Tooth decay requires substantial dental work and can result in the loss of the damaged tooth or teeth. The removal of your tooth or the sustained damage to the gums or root can result in a gap as the teeth begin to sink or recede.
No matter their cause, gapped teeth are all the same. They can all cause the same issues. Read on to learn what kinds of problems gap teeth can cause!
What Kinds of Problems Can Gap Teeth Cause?
Gap teeth can lead to many different problems. They can cause low-self esteem, bite or alignment issues and dental health or oral hygiene problems.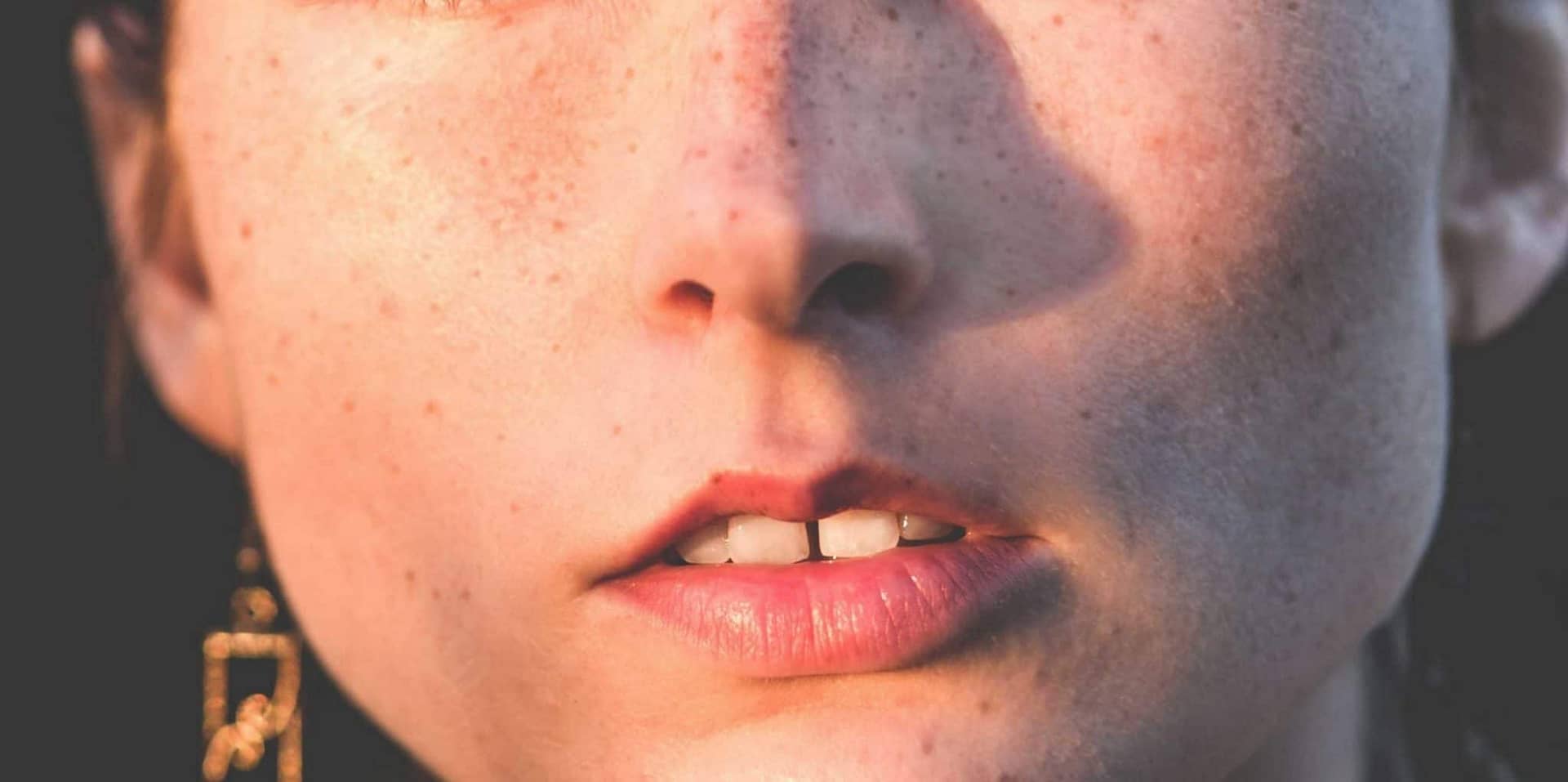 Many people who have gapped teeth experience low self-esteem. They are unhappy with the look of their smile and, as a result, they hide it from the world. At Brighter Image Lab, this is the last thing we want to see. So, we work every day to make it possible for you to achieve a beautiful smile at an affordable price.
Gapped teeth can also reduce the space available in the mouth, causing overbites/underbites and alignment problems. Bil Veneers top and bottom arches are designed to fit together, giving clients a comfortable bite.
Spaces between teeth also leave the gums exposed to injury. Gap teeth can create pockets between the teeth and gums where food can get stuck. It can make gums tender and sore and even lead to gum disease. Luckily, Brighter Image Lab's veneers fit over teeth like a glove, protecting exposed gums from any damage.
Many celebrities live with gapped teeth, some have had their gaps closed. Continue reading to learn more about celebrities with gapped teeth!
Actors with Gap Teeth
While many actors boldly embrace their gap as part of their celebrity persona, nothing beats a perfectly aligned smile.
Zac Efron knows this. While he may be a heartthrob now, the famous actor didn't always have the perfect set of teeth to swoon the ladies.
In fact, when he first made his appearance on television, he had a noticeably wide gap between his two front teeth. Eventually, he traded his gap teeth for a completely new smile by way of porcelain veneers.
In all, the actor is said to have spent a whopping $10,000 on the straightening and whitening of his teeth. But, not everyone has the luxury of affording a $10,000 smile.
Luckily, Bil Veneers allow you to achieve a star-studded smile without the Hollywood price tag.
Singers with Gap Teeth
Many popular singers have also chosen to do away with their gapped teeth in exchange for a perfect set of pearly whites.
One of these singers is Keith Urban. The famous Australian had a gap in his teeth which is quite evident in his early photos. But, as his career flourished, Urban eventually decided to close his gap before he married Nicole Kidman in 2006.
The Aussie native chose porcelain dentures to improve his smile. His teeth now look aligned, whiter and in shape.
While this is great for Urban, not many people have the luxury of dropping tens of thousands of dollars on dental work.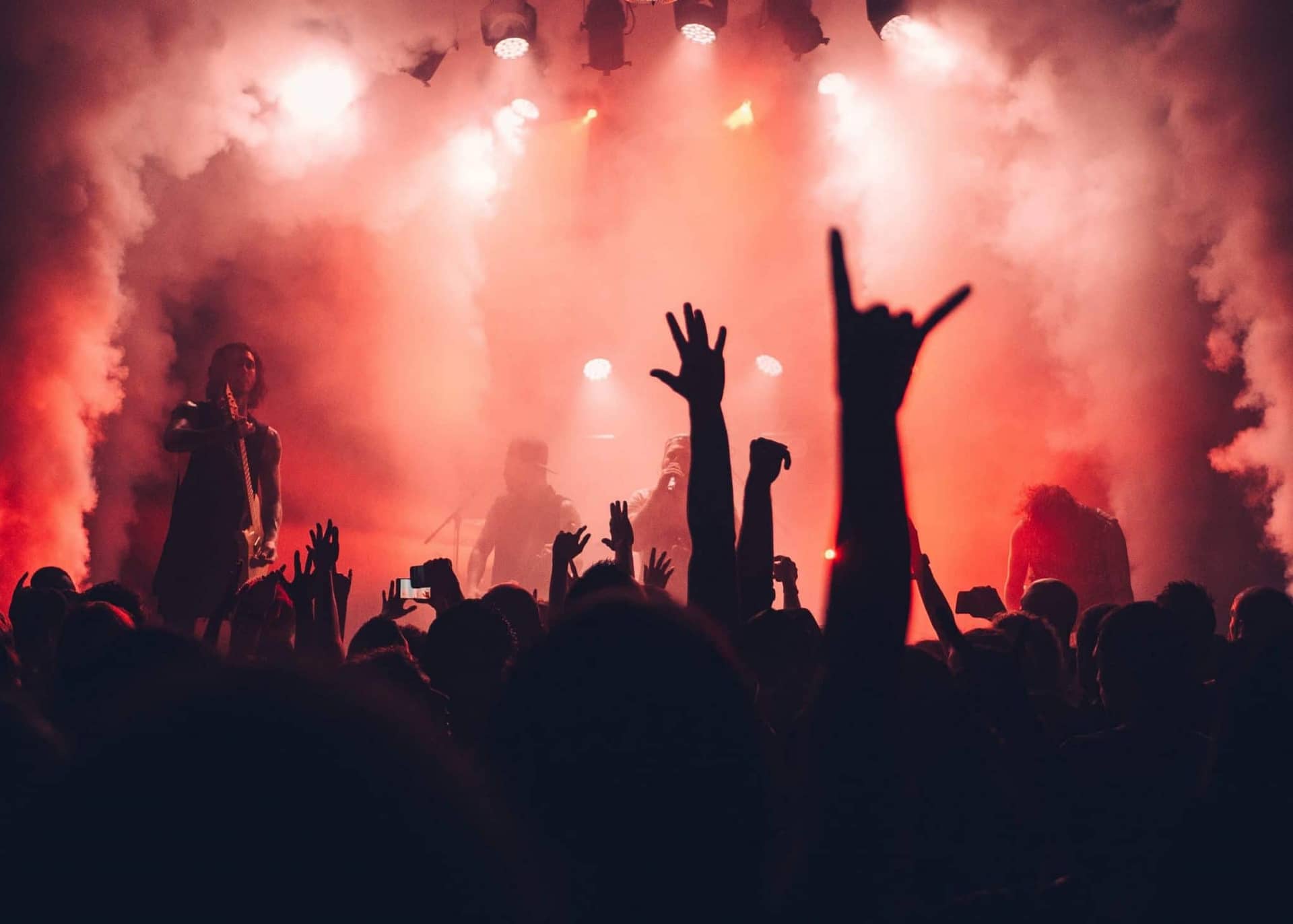 Luckily, Brighter Image Lab dental veneers start at just $795. For this price, the dental veneers give you the satisfaction of a brand new smile — without the crippling cost.
If you have a gap you're unhappy with, choose Brighter Image Lab as your gap teeth fix and experience a smile fit for the big screen – or the stage!
Celebrity Gap Teeth Fix Problems
Celebrity smile makeovers aren't all glitz and glam. Famous actors and singers experience complications too.
For example, famous singer LeAnn Rimes chose to close her gap with the help of porcelain veneers in the early 90s. This procedure did not yield the results she desired and, in the end, caused her far more harm than good. As a result of the procedure, Rimes experienced extreme pain that led to more dental issues and even began hindering her ability to work.
The famous singer ended up suing the dentist who carried out her porcelain veneer procedure, but that didn't stop the consequences of his work from unfolding throughout Rimes' life. In total, the singer has endured 29 surgeries and suffered the pain of 9 root canals.
If Rimes had opted out of the extensive porcelain veneers process and chosen Brighter Image Lab instead, she could have saved herself a world of pain and a wad of money. But, luckily, you can learn from her mistakes.
Choose Brighter Image Lab as your gap tooth fix and experience the joy of a perfect smile without any pain or side-effects.
Conclusion
When someone has gaps between their teeth, they often feel self-conscious about their smile. Whether it's a gap you've had since childhood, or you're an adult that now is dealing with orthodontic relapse as your teeth drift apart, Bil Veneers may be the best gap teeth fix for you.
Our top quality, natural looking veneers can fill the gaps in your teeth to give you a beautiful, natural smile you'll be proud to show the world. These veneers gently press onto your teeth, and hide those unsightly gaps. No need to spend many months and many thousands of dollars on braces. Simply wear Bil Veneers for a magnificent smile!
Don't let the gaps in your teeth keep you from smiling. Click below to order Bil Veneers for an instant gap teeth fix!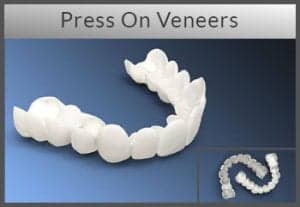 Our classic, beautifully designed, 100% Digitally Processed, Removable Veneers.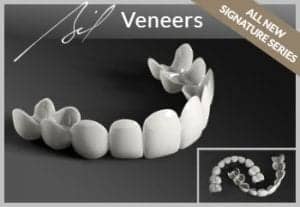 Our Master Crafted Veneers. Redesigned from the ground up to be Thinner, More Detailed, and Stronger than ever before.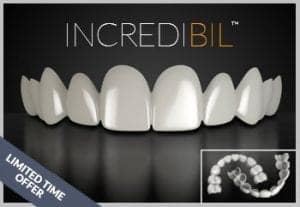 The newest addition to our family of veneers features unique light reflecting properties.