Introduction
Many people have gap teeth and want to improve their smile, but they didn't want to wait months for results or spend thousands of dollars. Luckily, there is an affordable option for fixing gap teeth that can be done instantly!
Below, we will discuss gap teeth and how to fix them without breaking the bank or waiting months for results.
Gap Teeth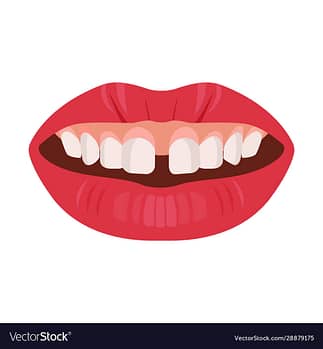 Gap teeth, otherwise known as a maxillary midline diastema or MMD, affects about twenty five percent of people. When someone has gaps between their teeth, they often feel self-conscious about their smile. If you are embarrassed by gaps between your teeth, you have several options to close them.
Unfortunately, many options for fixing gap teeth are invasive and extremely expensive. For example, if you go to your dentist and ask how to fix gaps in teeth, they may recommend porcelain veneers, which can cause damage to the natural teeth and cost upwards of $20,000. You can also get lingual braces or clear aligners to close a gap, but these can cost as much as $10,000.
How to Close Gap Teeth without Braces or Veneers
Brighter Image Lab is best in the world at masking gap teeth. Our PressOn dental veneers can be used to cover gaps temporarily while you consider permanent options or can be worn daily as consistent a gap teeth fix. Veneers are what we got started with. We've been designing smiles for over 20 years, so when we say we're the best, you can take our word for it.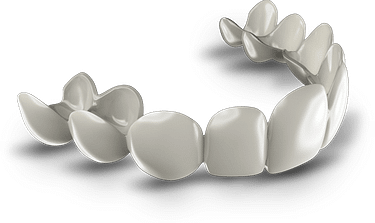 Our design lab can work around virtually any tooth, even one that is long and needs to be contoured. We can make teeth that are too wide look narrower and make teeth that are overlapped look perfectly aligned. We have a way of dealing with every smile imperfection, every flaw. We're just that good.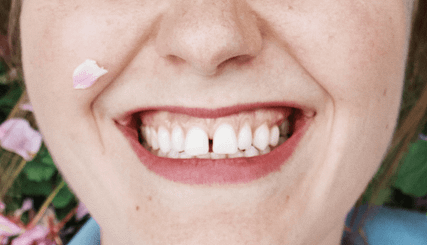 At Brighter Image Lab, we know how to help people with gap teeth. We've helped thousands of clients close the gaps in their teeth without braces or veneers, and their results speak for themselves.
Our Dental Veneers give people the opportunity to see themselves with a perfect smile. The revolutionary dental veneers cover the front eight teeth, masking any visible gaps and allowing you the opportunity to experience the confidence of a complete smile without the pain or cost of cosmetic dentistry.
Dental Veneers are a great option for anyone looking to cover the gaps in their smile. These top quality, natural looking veneers gently press onto your teeth, covering them completely to hide any unsightly gaps. With dental veneers, you have the power to improve your smile without the pain and cost of cosmetic dentistry.
Half of people who go through years of treatment and spend thousands of dollars still have a smile they want to improve. So when it comes to improving your smile, you owe it to yourself to at least see what a dental veneer would do for you and how it could change your life.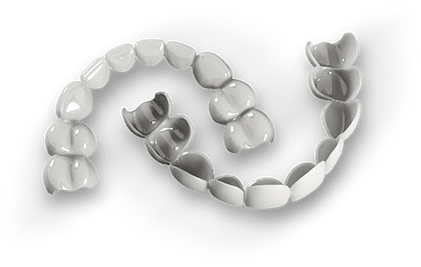 If you have gap teeth, there's a good chance that you want to see what your smile would look like if you didn't. Don't get me wrong, I love people with gapped teeth, and I know there are a lot of smiles that are really attractive with gapped teeth. Some people don't want to change their MMD, but most people go through some phases before they accept it, and they want to know what it would look like without it.
Real Client Smile Transformations
I want to show you a few Brighter Image Lab clients who chose dental veneers to close the gaps in their teeth. Each of these clients were able to bypass the pain and cost of cosmetic dentistry and still achieve amazing results.
Terry's Smile
The first smile we transformed belongs to Terry. Terry has lived with gap teeth his whole life. In a matter of minutes, we were able to place these over his existing smile and instantly cover his gap. What I like about our dental veneers is, they give clients the power to see what life would be like if they'd had a perfect smile.
When Terry put on his veneers, I saw his confidence, self-esteem, and overall personality change. I gave him an amazing smile. Terry's smile looks like he got dental veneers. I know he's proud of it. I'm proud of it.
Roscoe's Smile
The next smile transformation belongs to a man named Roscoe. When Roscoe came to Brighter Image Lab, he had a smile that was holding him back. His gap teeth made him self-conscious and hindered his self-esteem.
Our veneers transformed Roscoe's smile in an instant, and I'm incredibly impressed with his results. We did it lab direct with no dentist for a fraction of the cost.
When Roscoe came to us, he was beyond dissatisfied with his smile. His front teeth were gapped and small. His teeth didn't fill out his mouth, so they got lost. Now, Roscoe has a full, perfectly aligned smile that he can enjoy for years to come. This smile transformation makes me remember why we do what we do.
Some people are so dissatisfied with their smile that it negatively affects their everyday life. I believe Roscoe couldn't have gotten the same results anywhere else or with any other product. Bil Veneers are the only product available that offer this kind of complete smile transformation.
Roscoe got amazing results with Bil Veneers. The gap between his front teeth was successfully covered and his smile looks amazing. I'm so impressed with what we were able to accomplish when designing Roscoe's smile. The time and work we put in to his dental veneers will pay off for him in ways he can't imagine, and Brighter Image Lab is humbled to have been a part of his smile journey.
Thaw's Smile
The next smile belongs to a guy named Thaw. Thaw's teeth are long and gapped. His front teeth need to be contoured up, and that's why I ask for help from dentists from time to time. If there's a local dentist that wants to contour teeth, all we have to do is contour the teeth up one or two millimeters. Doing this gives me much room to work and creates a platform for me to design.
Thaw has many long teeth. Before he came to us, he couldn't picture himself with a smile that was evenly sized. That's where a good cosmetic dentist could have helped. Many dentists tell their clients they don't have a choice other than braces or veneers, but it literally costs less than a hundred dollars to contour one tooth. If they would have just taken the time and contour a few of Thaw's teeth, it would change the look of his smile forever.
Thaw could have benefitted from having his teeth contoured, but he was able to achieve amazing results without the procedure. He came to Brighter Image Lab and we were able to transform his entire smile without touching a single tooth.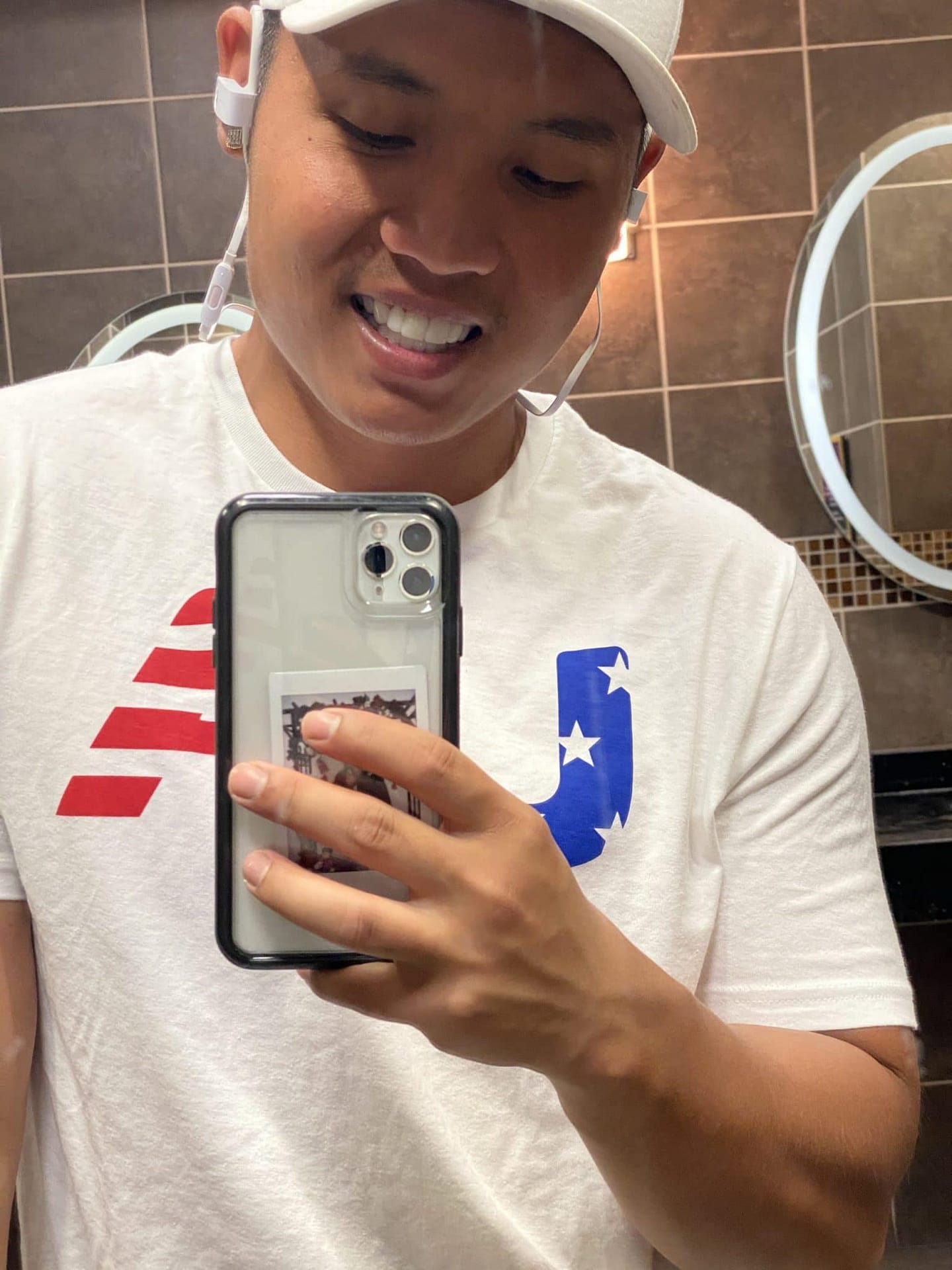 Conclusion
Brighter Image Lab is the best at fixing gap teeth. Our revolutionary dental veneers allow clients to cover their gaps in an instant without the pain or cost of cosmetic dentistry.
It's no secret that fixing the gaps in your smile can be expensive, but even the cheapest dental options can cost thousands. There's no need to drain your bank account to improve your smile when Bil Veneers can give you life-changing results at a fraction of the cost.
Many Brighter Image Lab clients have completely transformed their smiles with dental veneers, and you can too! Don't overpay for your smile transformation, cover your teeth gaps today by ordering your set of custom-fit BilVeneers. Click below to get started!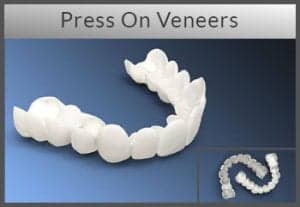 Our classic, beautifully designed, 100% Digitally Processed, Removable Veneers.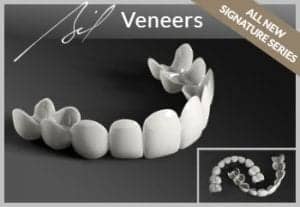 Our Master Crafted Veneers. Redesigned from the ground up to be Thinner, More Detailed, and Stronger than ever before.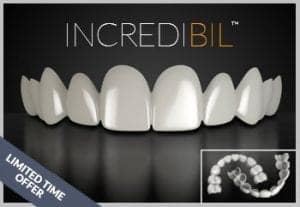 The newest addition to our family of veneers features unique light reflecting properties.