"How long do veneers last?" It's an important question to ask. You want to be informed about the different aspects about dental veneers and what to expect after ten years down the road. You need to know all the ins and outs so let's dive in.
How Long Did Veneers Last In The Past?
Dental veneers used to last longer than they do now. A few decades ago, veneers were used for minor, simple dental issues like small chips or imperfections.
These original versions lasted around fifteen years or more. They also were much less invasive and did not require much enamel removal.
How Long Do Veneers Last Today?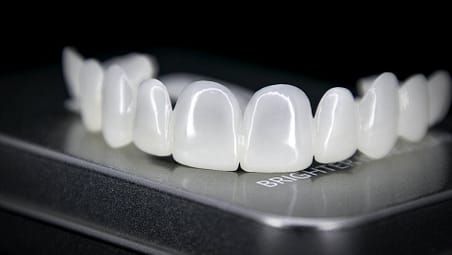 Today, veneers are very different. They can fix much larger issues like crooked teeth that would have been treated by an orthodontist in the past.
Porcelain Veneers
Porcelain veneers last about 10-15 years. They are the most durable veneers available and also the most expensive. Porcelain veneers can cost around $1,000 per tooth. 
Dentists remove a lot of natural tooth enamel to apply porcelain veneers. This is problematic for younger patients as they need multiple replacements over the years and every application requires more enamel removal. This process is irreversible, and patients (especially in their 20s and 30s) should be extremely cautious.
Press-On Veneers
Press-On veneers (no-prep veneers) can last 5-7 years. There's no need to remove any enamel. You can even get press-on veneers lab direct, without a dentist.
Press-On Veneers do not require any enamel removal or irreversible procedures. Many companies do this through a mail-in process.
Press-On Veneers are also much cheaper than their porcelain competitors. You can get a full arch for as little as $795 lab direct.
Making Your Veneers Last
It's not only about how long veneers last, but how long do veneers last when you're taking care of them. Make sure to:
Practice Dental Hygine
Always brush your teeth twice a day and add flossing to your morning or night routine. This prevents bacteria build-up.
Chew Carefully
When chewing tough or crunchy food in the front of your mouth. The front area of a dental veneer is more prone to chipping. Instead get into the habit of chewing in the back of your mouth.
Use A Mouth Guard
If you play a high-contact sport or struggle with grinding your teeth at night, invest in a mouth guard. This simple addition can protect your teeth veneers from damage in some of the most problematic situations adding to the longevity of your veneers.
If you are the proud owner of THE best teeth veneers (thanks to Brighter Image Lab), start now and practice those good habits to protect them. In the years beyond, when people ask you "How long do veneers last?" you can proudly reply "Many years because I take good care of them!"
Our classic, beautifully designed, 100% Digitally Processed, Removable Veneers.
Our Master Crafted Veneers. Redesigned from the ground up to be Thinner, More Detailed, and Stronger than ever before.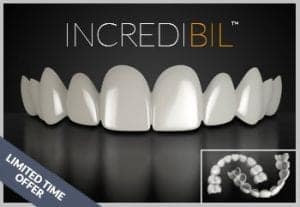 The newest addition to our family of veneers features unique light reflecting properties.