Instasmile vs Brighter Image Lab – Which Product is Worth Your Money?
Watch this video to see what you get for your money. Instasmile vs Brighter Image Lab – It's a showdown review.
Asking for a Better Smile
Since I was 13 years old, I had gone to a dentist who asked me for two things: If an angel came and tapped you on the shoulder, what would you ask for? One of the things I asked for was whiter teeth and straighter teeth.
I have to say that it's been an ordeal and I've been trying to manage that for some many years now. Braces were expensive. At the age of 13, you can't get them unless somebody gets them for you.
Finding Brighter Image Lab
I did a lot of research, and I came across Brighter Image Lab.
I'd been looking for a reason to get to New York City. I'd received an email from a lady. Her story was pretty compelling. This is the kind of story that makes going to New York City worth it.
But in order to get there, my day started about 4:30 in the morning. So, come with me. Let's travel to New York City and let's see how this Instasmile vs Brighter Image Lab smile makeover turns out.
Flying Blind
Today, I'm doing one of the craziest things I've ever done. We're taking a new life smile to somebody and what's crazy about it, is we haven't even sent them a test kit to see if these things even fit.
And I probably never thought about it before and just between me and you, because I never thought about it, I'm never going to do it again.
Meet Giselle
My name is Giselle and I'm from Long Island. I am currently in my 50's. Shh! And for a long time, I've been having difficulties with my teeth. I tried working with an online company prior to Brighter Image and I was completely let down.
She sent us an email, told us about her story, told us what had been done to her. And so, we said we'll do it. That's what we're here to do today. It's to see how we can change her smile. it's pretty cool because for the first time, we've come this far.
I can't wait to hear her story and, you know, I read about it, but I haven't heard it from her firsthand. A very attractive person with a really nice smile. It's just not lined up properly.
Getting it Right on the First Try
We didn't send these ahead for fitting. Didn't send a blank to make sure that they fit. Just came all the way to New York with our first try. Which i think is stupid now. It was kind of last minute. We had a chance to do it and so we took the time to do it.
Couple of questions I have for you.
Sure.
How did you hear about us?
I went online and I started doing a lot of research on YouTube. That's where I get a lot of my information. And I came across, I think I've seen all your videos by the way. And one of the things that became a problem for me was the cost and the financing.
Instasmile vs Brighter Image Lab
At that point, you didn't offer financing and I was able to do Instasmile. And I thought that at that moment, "Okay, well I done. I'm good." It's not the same product.
Did you see us first or see them first?
No, I saw them first.
Did you think they were the same?
I wasn't sure. I wasn't sure because then I got even more confused when I saw more videos and I saw more information online.
Let me grab something real quick. So you bought from Instasmile. What happened? I kind of know but I don't know.
A Bad Impression with Instasmile
Okay, it was always a problem with the impression. So that took, this was like three times which took about a month and a half. The impression I received, once I did get it, it was very very long and very thick.
I had asked for the Platinum product. Which, that was in April. And that continued all the way through December. I had over 100 emails of going back and forth, trying to get this resolved.
Towards December where I expected- Oh and each prototype came back progressively worse. It had bigger gaps. They were not shorter as I had requested.
All prototypes, no final product?
No, no. I got my final product in December without okaying the prototype.
Instantly Awful
The end product, it shows up, what happened?
It was awful.
Just, when did you know? Instantly?
I knew instantly when I looked at it. It was bad. And I'm like, "Alright, you know what? Let me put it on and let me see if maybe visually it's just huge." No, it was horrible all the way around. It was just…
It seemed as if they never made any of the changes that I had requested.
Did you just do tops or top and bottom?
Both, top and bottom.
So it was pretty expensive?
Yeah it was bad.
Reviewing the Instasmile Veneers
I think I have them. They're gonna hate your feelings. We're gonna get past it real quick, though.
I don't even wanna see that.
Yeah, I don't think we do either.
They're terrible. They were so big.
Let's just forget about it. It's not worth it. I can see what they tried to do. And I actually polished them back up so I can see what was wrong with them. And I can see where you're talking about the color and stuff. So, let's just forget about them. Not worth talking about.
Trying BIL Veneers from Brighter Image Lab
You want to try on the top?
Yes!
I designed these based on style.
Okay.
To be a little sharper. I didn't want you to lose your personality.
Thank you.
And so I did my best. Let's see if it fits.
Thank you! Oh my gosh. They fit.
Let's see how they look. They look freaking amazing. I'm trying to see if there's anything I can do.
They fit like a glove.
Well, we're going to see. You want to try the bottom one in first? Here you want the bottom one too?
Okay.
Let's get used to looking at this one first, because, let me say this – your bite's going to adjust after three days. Let's put the bottom ones in and see if they fit.
Oh, wow!
Two Foreign Objects
Because, if that's true, you're going to get full veneers. I normally don't ask people to do two at the same time because it takes days to get acclimated to foreign objects in your mouth. But because your teeth are so attractive right now, it's kinda like in Vegas if you win once, you win twice, you want to go and win a third time.
So, let's try. But if it doesn't work or if it doesn't fit right, it's going to take longer to get adjusted to two. But there's no way we want to walk away without seeing those. Make sense?
Brighter Image Lab is Amazing
This is amazing.
Yeah, I know, I can tell.
I'm so happy.
Like, a lot of times, what we do is self-satisfying. Like when we know that we did it.
Oh my gosh.
Make sense?
I need a bigger mirror.
You glad you got yours?
So, you're going to have to push these down. Make sense?
Okay, alright. But start in the back, right? They're in.
They're in. Perfect.
Wow.
Let me see.
Oh my God!
Wow!
Perfect! You have a smile that doesn't really bite closed.
Right.
So, you kind of have an open smile.
I do, yeah.
And it's gonna be pretty cool.
I like the open smile
I do too. It makes you look like a kid.
Thanks!
You never tried these in before two seconds ago?
No.
And I pulled them out of a sealed case.
Yeah.
So, this is- you're already talking to me and you're already having a conversation in 30 seconds.
Yeah.
You know, I was- you can, I think you can tell, I was scared to give you both in five minutes. It just looked so good.
I love them. I love them.
They look so amazing.
They're great.
My God. I had all these concerns. They look amazing. Look at your points.
I love that.
That's amazing.
I love that.
Looking for Flaws
My job now is to see if- is to do what you would do if you knew my job when nobody else was around. And if I can detect from any side of that tooth whether anyone would ever think that you didn't not get porcelain veneers.
They look like porcelain veneers. My mother-in-law is going to be jealous because she just spent a fortune on her teeth.
And you feel fine with the bite?
I do. I do. Over here a little inside just a bit.
Because it's going to take a few days, but yeah.
Yeah, I think so. They're perfect!
They look amazing.
They look perfectly straight, all your details, and all your chisels – we did it.
Yeah, mine but better.
The Verdict on Instasmile vs Brighter Image Lab
I think we did good! You know, I want to thank you, but let me say this: I've had people tell me through comments, "You need to thank her for me. No, don't thank her for you. Don't thank her for your company. Thank her for me."
I am amazed at your results.
We want to thank you and you know, giving the opportunity to help others is major. Sometimes people don't reach out when they should and I'm glad that I reached out and filled out the application and here we are. I'm so thrilled.
Tough day. The storms in New York caused us to be re-routed to Charlotte, North Carolina. So, we're hoping to get home tonight. At least, I am trying to get home tonight. Could not have worked with a better person today on Instasmile vs Brighter Image Lab.
She Did Her Job So We Could Do Ours
The young lady that we worked with, mother of two, wanted a smile so bad you can't even imagine. And we were able to deliver that. She just was an exceptional individual. Very happy, every bit as more exciting, more pleasant, more wonderful to deal with.
Awesome person. I was glad to meet her, and you can tell her family means the world to her. Every time she lit up talking about her kids, the boy, the girl, husband. Made it worth it.
I was incredibly impressed with the detail that she put into her impression and I was super, super appreciative of the patience that she gave us actually do the work that we need to do.
I looked at her work today for 20-30 minutes and I could not imagine what we could do to do it any better. So, I was real, real pleased. We thought we'd get there, get in at 11, get out about 8-9. It didn't work out that way.
Vlogging Ain't Easy
And so anybody that tells you vlogging is not tough is crazy. It's a long day. I hope it looks as good on camera as it does in person. Remember if you like what you're seeing, subscribe.
If you have any comments about what you want to see us do, I would appreciate that. So, thank you guys. See you soon, don't forget to subscribe!
Learn more at BrighterImageLab.com
Our classic, beautifully designed, 100% Digitally Processed, Removable Veneers.
Our Master Crafted Veneers. Redesigned from the ground up to be Thinner, More Detailed, and Stronger than ever before.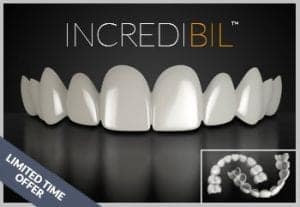 The newest addition to our family of veneers features unique light reflecting properties.