Introduction
Missing teeth affects more than 120 million people in the U.S. and is often a result of tooth decay and gum disease. Elderly and economically disadvantaged populations are the most vulnerable to tooth loss. By age 50, the average American has lost 12 of their 32 teeth.
Tooth loss has many negative effects. People with missing teeth suffer low self-esteem and lack self-confidence. They often find it hard to express themselves and eventually adapt to hiding their smiles completely. At Brighter Image Lab, we believe that no one should have to hide their smile.
In this blog, we will discuss a few Brighter Image Lab clients who were able to completely cover their missing teeth, creating the appearance of a perfect smile by using Dental Veneers.
Missing Teeth Smile Transformations
Over 300,000 people have transformed their smile with BilVeneers. Today, I want to discuss a few Brighter Image Lab clients who were able to cover their missing teeth and completely transform their smiles. 
Matthew's Smile
The first smile transformation belongs to a man named Matthew. When Matthew came to Brighter Image Lab, he had broken, crooked and missing teeth. He trusted us to do his smile makeover, and I'm so glad that he did. 
Matthew's results are amazing. I'm glad he chose Brighter Image Lab to design his new smile, because he couldn't have gotten the results, he did anywhere else. Matthew lived with an undesirable smile for years, and with one click online and at home, he was able to get a complete smile makeover with BilVeneers. 
I'm incredibly proud of the results Matthew was able to achieve. Under normal circumstances, he would have been turned away and told his smile was too far gone to be improved. At Brighter Image Lab, we do what others can't. We took Matthew's smile and redesigned it using the most advanced technology in the industry. We filled every gap and masked every flaw. Now, Matthew has a smile he can be proud of.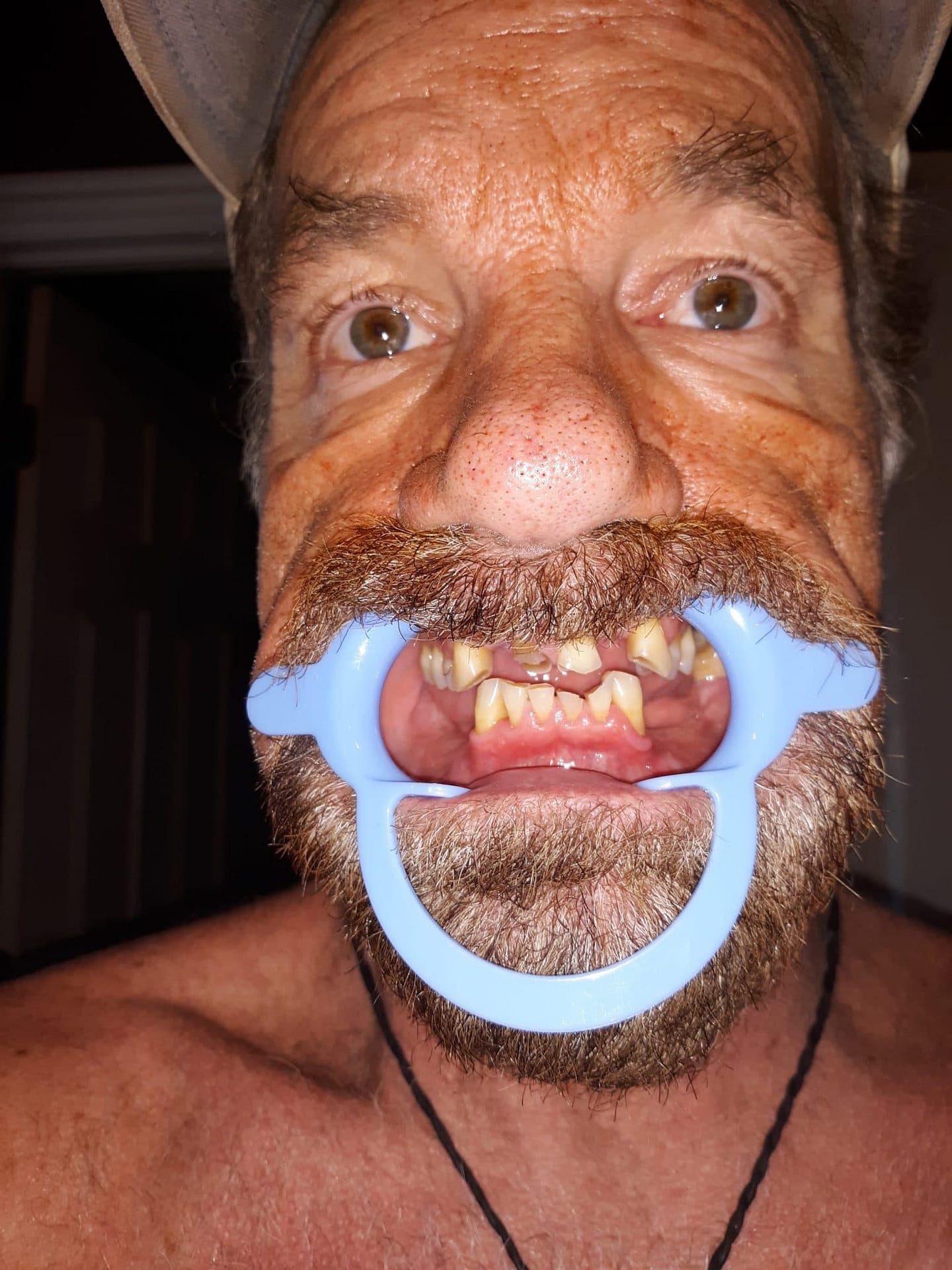 Sheree's Smile
The second smile belongs to a woman named Sheree. When Sheree came to us, she had a couple of problems with her smile. She had multiple gaps, missing and broken teeth. We were able to work with her existing smile and design a removable veneer that gives her the appearance of a perfect smile.
Sheree went from a gapped, broken and incomplete smile to a full set of flawless veneers. When I look at her after pictures, I'm amazed at what we were able to do for her.
Before Sheree found BilVeneers, her smile was holding her back. It negatively affected her self-esteem and self-confidence and made it hard for her to fully express herself. Now, she has a smile that will only change her for the better.
At Brighter Image Lab, we don't believe anyone should have to live with a bad smile. I'm so glad we were able to give Sheree a smile that not only gives her a way to feel like herself again but to feel better than she ever would have with her old smile.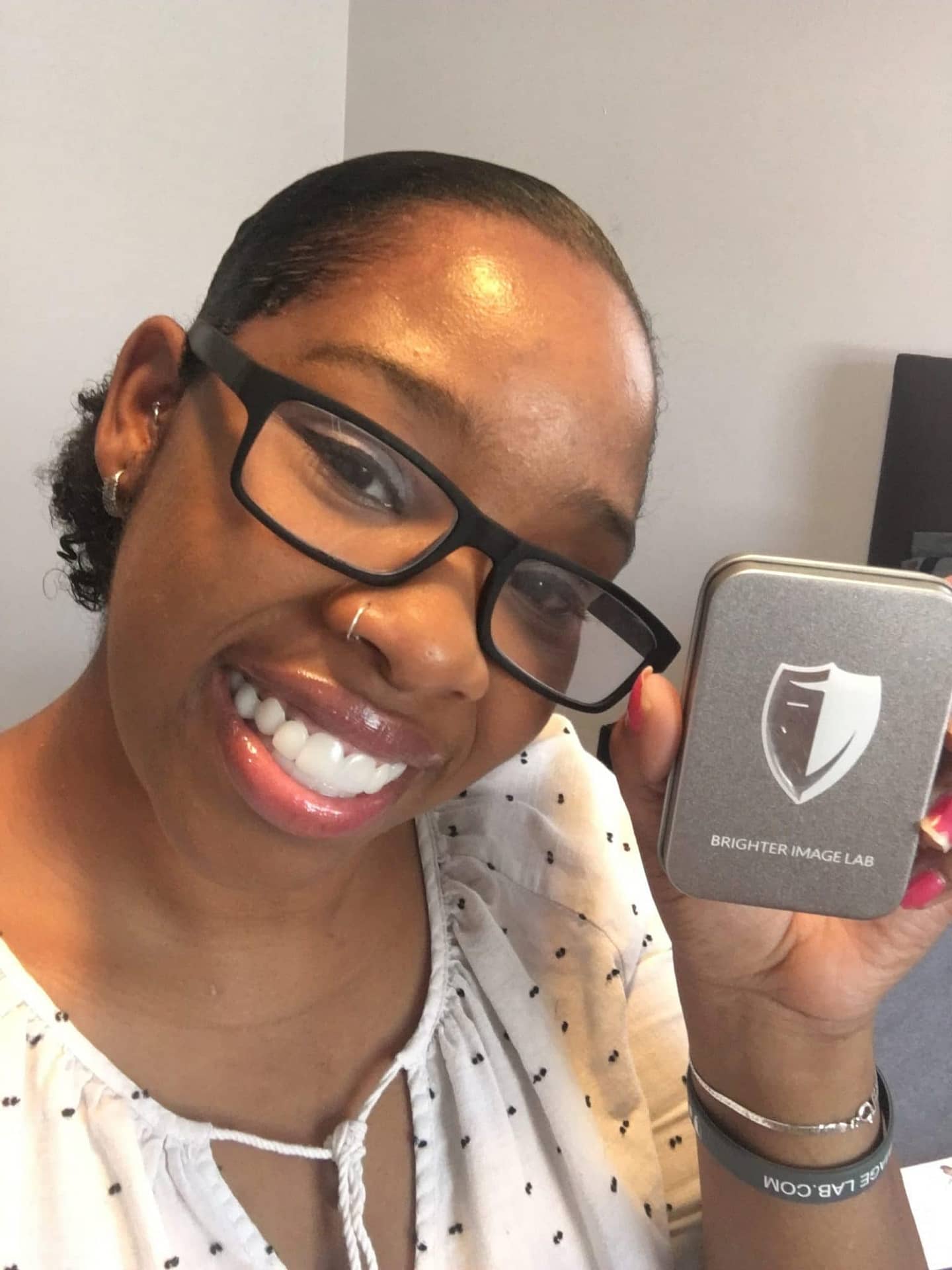 Leslie's Smile
The next smile belongs to a young woman named Leslie. Leslie was in an auto accident that caused her front teeth to come out.
Leslie has a lot of missing teeth, and it would have cost her thousands to have her smile fixed by a cosmetic dentist. Luckily, when it came to improving her smile, Leslie trusted Brighter Image Lab to do the job.
When Leslie came to us, she asked if we could design a smile that would work for her. When I saw her natural smile, I knew there was no way we could tell her no. We worked around Leslie's missing teeth and gave her the appearance of a full, natural smile. The results she was able to get with BilVeneers are amazing.
Before she came to Brighter Image Lab, Leslie had a smile that was holding her back. Now she has a full set of pearly whites that truly bring out the best of her. I'm so glad Leslie is in a position where if she wants to smile, she feels comfortable doing so. I'm happy that she can express herself fully in whatever environment she wants to be in.
Tiffany's Smile
The next smile belongs to a woman named Tiffany. When Tiffany came to Brighter Image Lab, she had a very challenging smile. She had stained, misaligned and missing teeth. Her smile was holding her back, and she needed an affordable solution
With BilVeneers, Tiffany was able to get a full set of pearly whites that she can be proud to show the world. I'm glad she chose BilVeneers to transform her smile. A cosmetic dentist would have charged her tens of thousands of dollars to enhance her smile, but we were able to do it for a fraction of the cost.
The colors of Tiffany's BilVeneers match the rest of her teeth uniformly. If she would have gotten dentures or implants, they would have been a different shade than the rest of her teeth. This would make her smile look uneven and unnatural.
Luckily, Tiffany chose BilVeneers to cover her missing teeth and she no longer has any reason to hide her smile.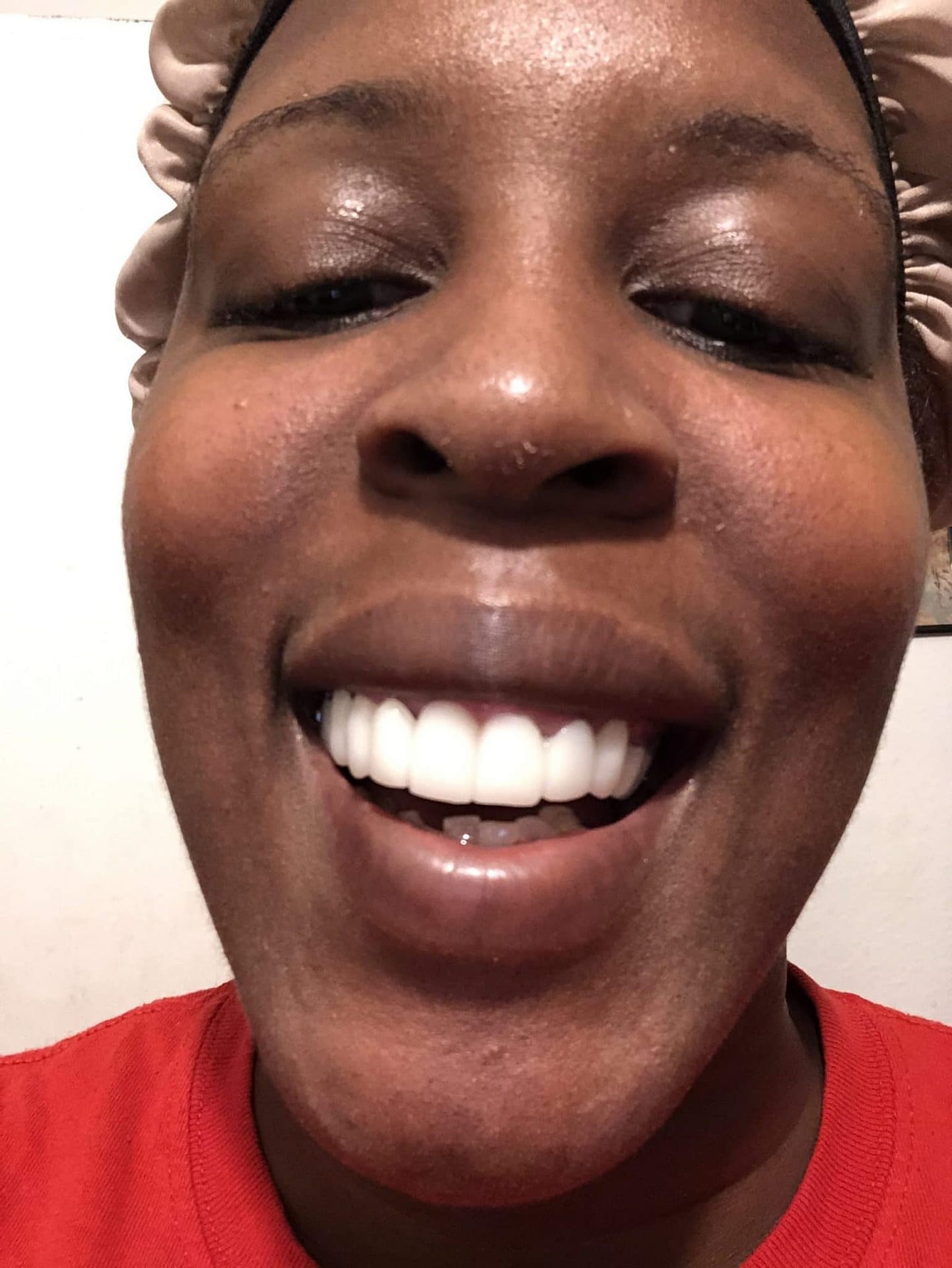 Jennifer's Smile
The next smile we're going to discuss belongs to Jennifer. When Jennifer came to us, she had multiple missing teeth and had already paid a dentist thousands of dollars to repair her smile. She was in the process of getting dental implants, but the price kept rising and eventually got so high that she could no longer afford to complete the procedure. Disappointed and out of options, Jennifer went online to look for low-cost smile solutions and found us!
Luckily, Jennifer was a perfect candidate for BilVeneers, and we were able to get started on transforming her smile right away. Our amazing design team addressed the challenge of her half-completed dental implants and gave her an amazing smile.
When we got Jennifer's after pictures, we were blown away. The work we were able to do for her and the results we were able to achieve are truly amazing. Her smile transformation is a testament to the power of BilVeneers and an example of what can happen when you take action and make a change. Jennifer spent thousands of dollars getting a dental implant post put into her head, and today she's wearing a BilVeneer by Brighter Image Lab.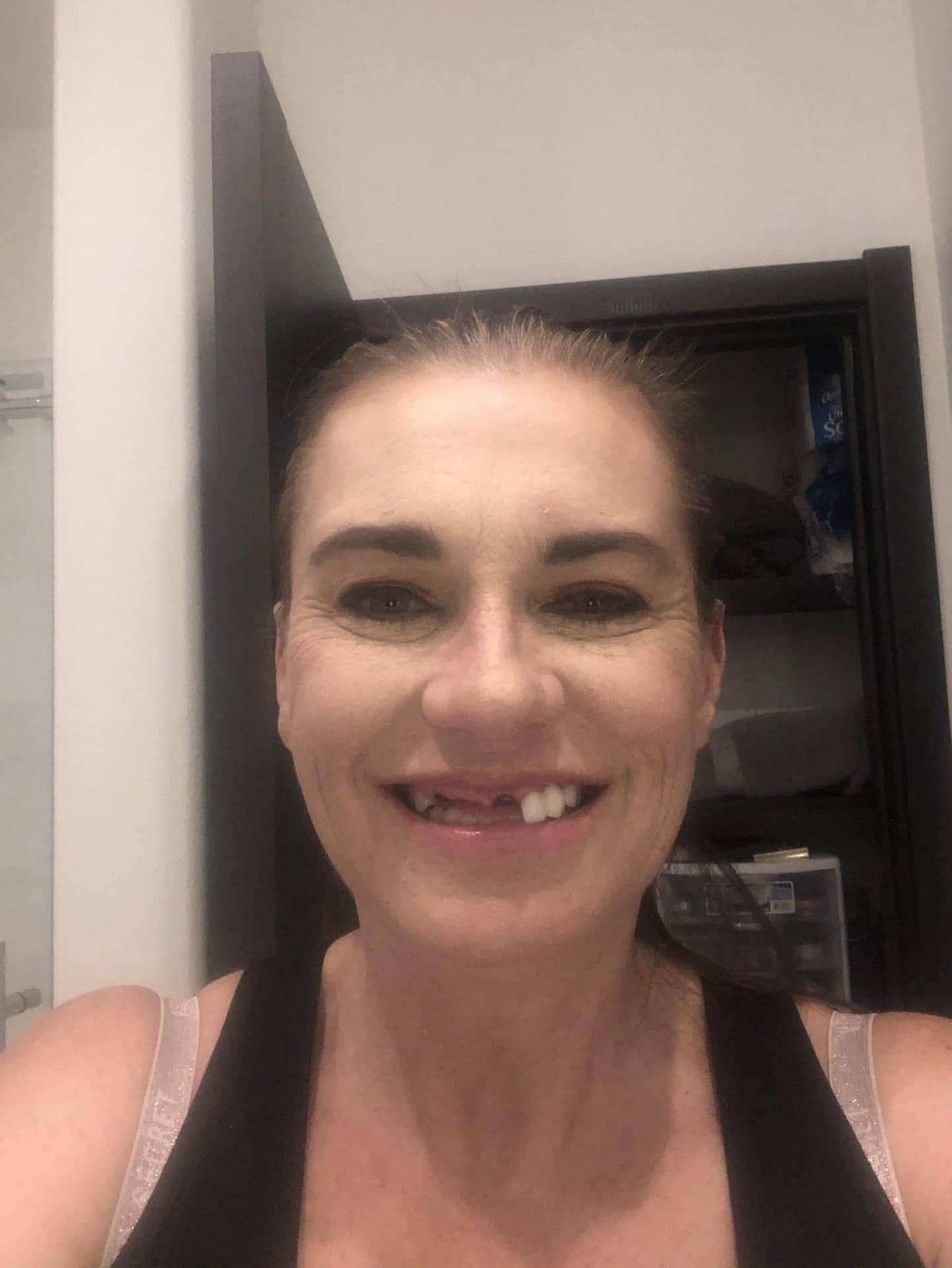 One Client's Amazing Thank-You
After they've had a change to live in and enjoy their BilVeneers, many of our clients write in and send pictures to thank us for our work. I want to share one client's thank you that really touched our hearts.
One Brighter Image Lab client named Angie sent us before-and-after pictures and a handmade card with a personal message. Angie's thank-you card meant the world to us. It wasn't easy to make and she spent a lot of time on it. The energy that went into Angie's thank-you just goes to show how much she appreciates her new smile.
Angie even went as far as to include a set of customized pencils with "I changed a smile. I changed a life. BIL" etched in the wood. We use pencils every day of my life on the job, so when she sent a personalized set, it meant a lot to us.
Angie's thank-you went above and beyond. Her letter, pictures, and heartfelt gift truly meant the world to us. Thank-yous like Angie's make the work we do here at Brighter Image Lab worth every second. Clients like Angie who write in or send after pictures motivate us to get up, come in to work and make a difference in peoples' lives.
We want to thank Angie for being a friend and for trusting me. Thank-yous like hers, and cases like the ones we discussed in this blog, are what we live for here at Brighter Image Lab.
How You Can Fix Misaligned, Discolored, and Missing Teeth
BilVeneers have helped hundreds of thousands of people who would have otherwise never been able to improve their smile. Some of them would've been given treatment plans they could never afford, and some would've been turned down completely.
Nobody we discussed in this blog could have been helped by dentist without an appointment. They couldn't have gotten their smile lab direct without a dentist visit or for cheaper. Every one of them made a choice to change their life. They decided they weren't going to live with missing teeth anymore and took action to improve their smiles.
Every one of these people transformed their smile for less than $1,000 per arch. They had a choice to pick up the phone and go to a cosmetic dentist, but they close Brighter Image Lab instead. They made a choice on who they could trust, and we're grateful they chose us.
Thousands of people with missing teeth have gone online and made the decision to improve their smile with Brighter Image Lab Dental Veneers. They took action and are currently enjoying the benefits of a beautiful smile.
Our classic, beautifully designed, 100% Digitally Processed, Removable Veneers.
Our Master Crafted Veneers. Redesigned from the ground up to be Thinner, More Detailed, and Stronger than ever before.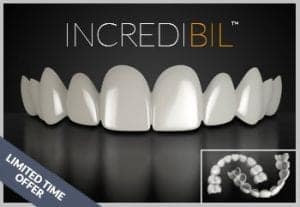 The newest addition to our family of veneers features unique light reflecting properties.