In this blog, we're going to talk about three new smile makeovers: Myssy, Monica and Carolyn. Here are their stories.
Myssy's Smile Makeover
First, I want to go into the story of one young lady who is an amazing artist, her name is Myssy.
Myssy posted three pictures on Instagram that blew me away. She thinks we did her favor, but when somebody sees her smile and the work that she does and knows that we helped her improve her smile she's doing us the favor. Look below and see for yourself!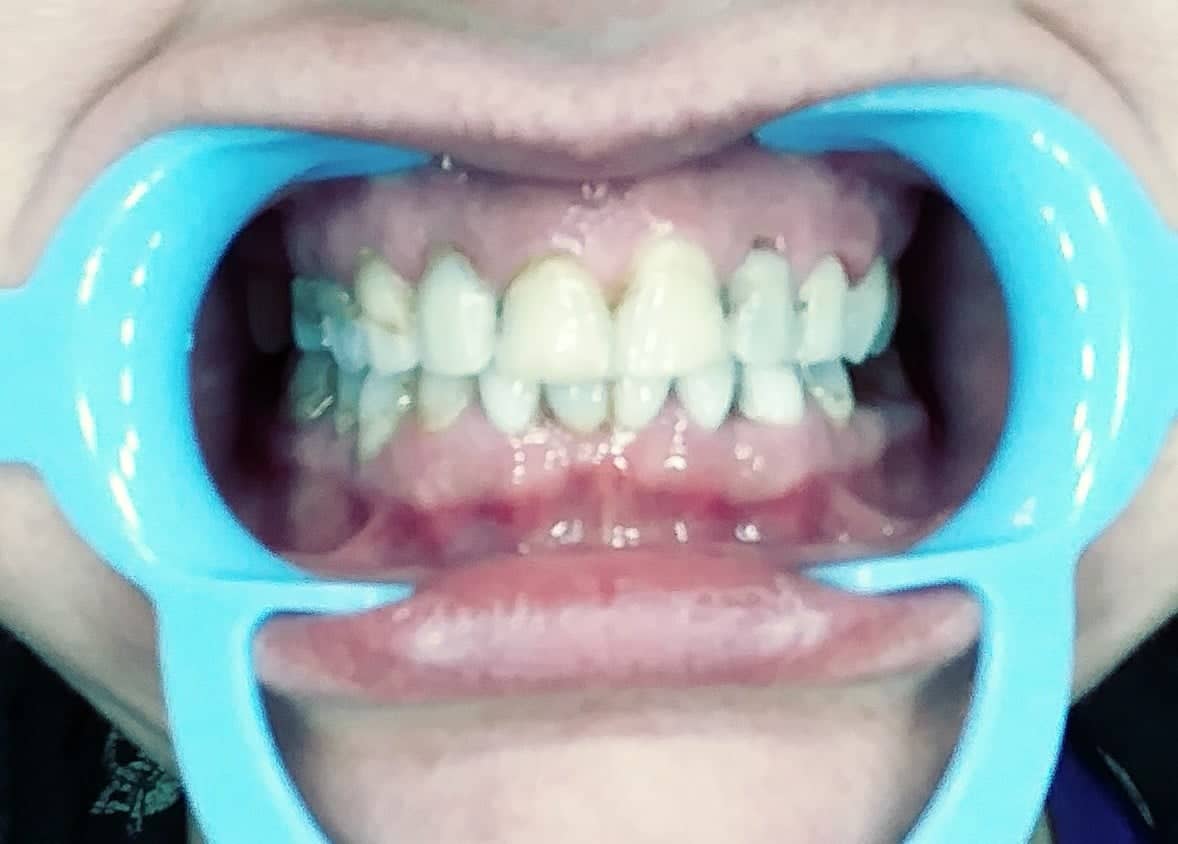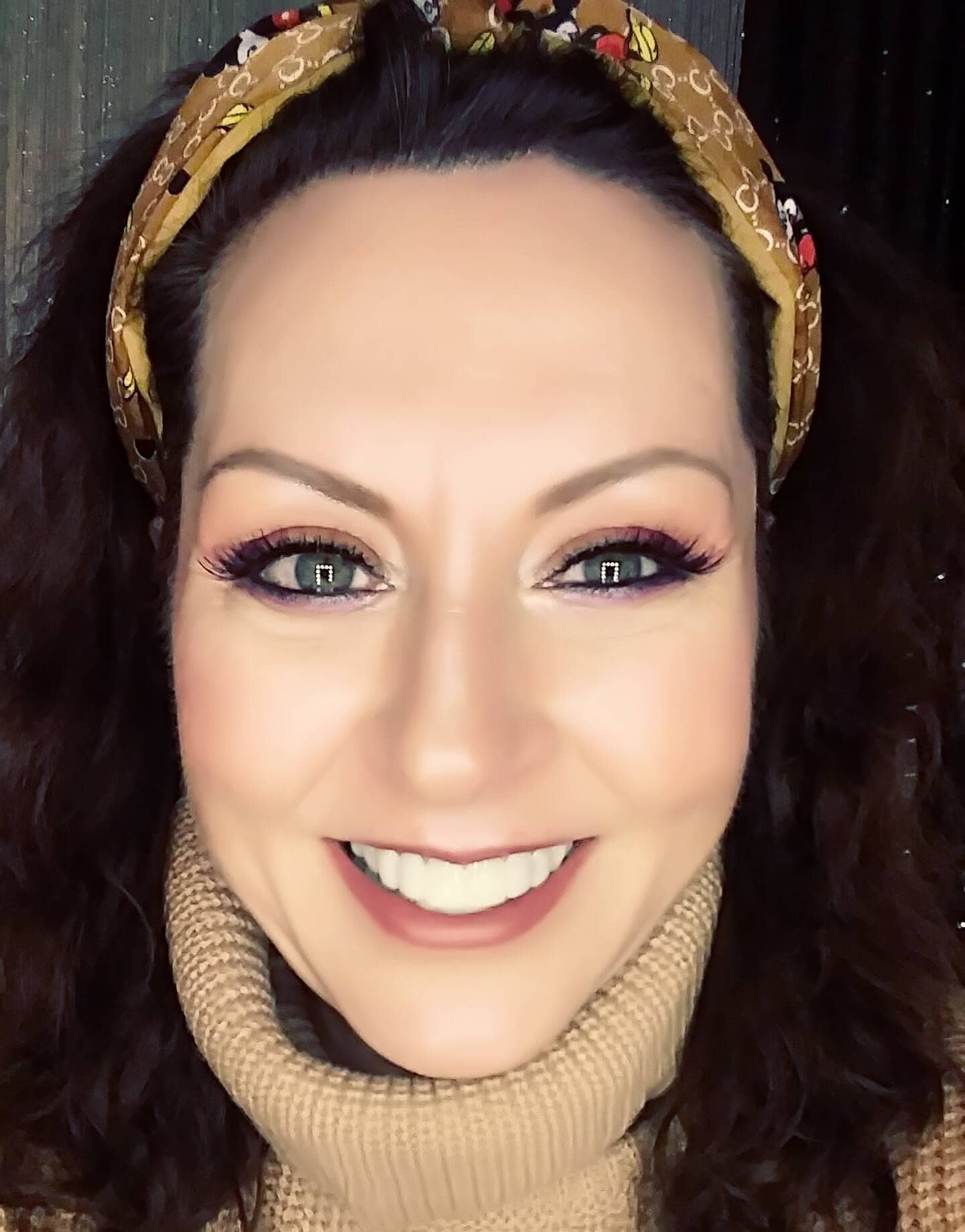 As you can see, Myssy's results are amazing. I am proud that she knows my name, and I'm glad to have done her smile makeover. Myssy is an incredible individual. She's a talent among talents, and I hope you'll follow her vlog.
I don't know how people with so much talent have to enter to win a smile giveaway just to get a smile makeover they can afford. It's hard to believe that other smile choices are so unaffordable people don't even consider them.
Monica's Pageant-Worthy Smile Makeover
The second young lady is named Monica, and her story is very similar to Missy's. Affordability wasn't her main concern. Instead, trauma, pain, grinding and irreversible damage were her reasons for entering.
This young lady is grown up and doing pageants, but she has a little bit of a baby smile. Luckily, we took some risks and were able to take her smile and make it completely full to fit her face so that she can comfortably compete in pageants.
She now has a smile that she got without grinding her teeth or paying $20,000. From one foot away, you can't tell that her smile makeover isn't the work of a fine cosmetic dentist. Brighter Image Lab's PressOn Veneers give the appearance of a perfect smile. Just look at the picture below! 
Look at the shine, the details, the crevices and the contouring. These removable veneers are designed and artisan hand-crafted to look as close to a full set of permanent veneers as possible. This smile makeover competes with the best of best smiles.
I wanted to share Monica's story, because there are people who will read this and think they can't get the same great results without seeing a cosmetic dentist. I beg to differ, and I tell you it begs the question: Why would you want to have your teeth grinded down when this young lady went with us and achieved amazing results?
I'm incredibly impressed. Monica is very talented and she could have eventually made the choices to get her smile where she wanted it to be. I'm just glad she chose me to carry out her smile makeover. I couldn't be more impressed with her results.
Carolyn's Smile Makeover
The next story I'm going to tell you is about a young lady named Carolyn. Carolyn's story is not the same as the ones we've been discussing. In fact, it's unlike anything we've ever seen. Her before pictures below speak volumes: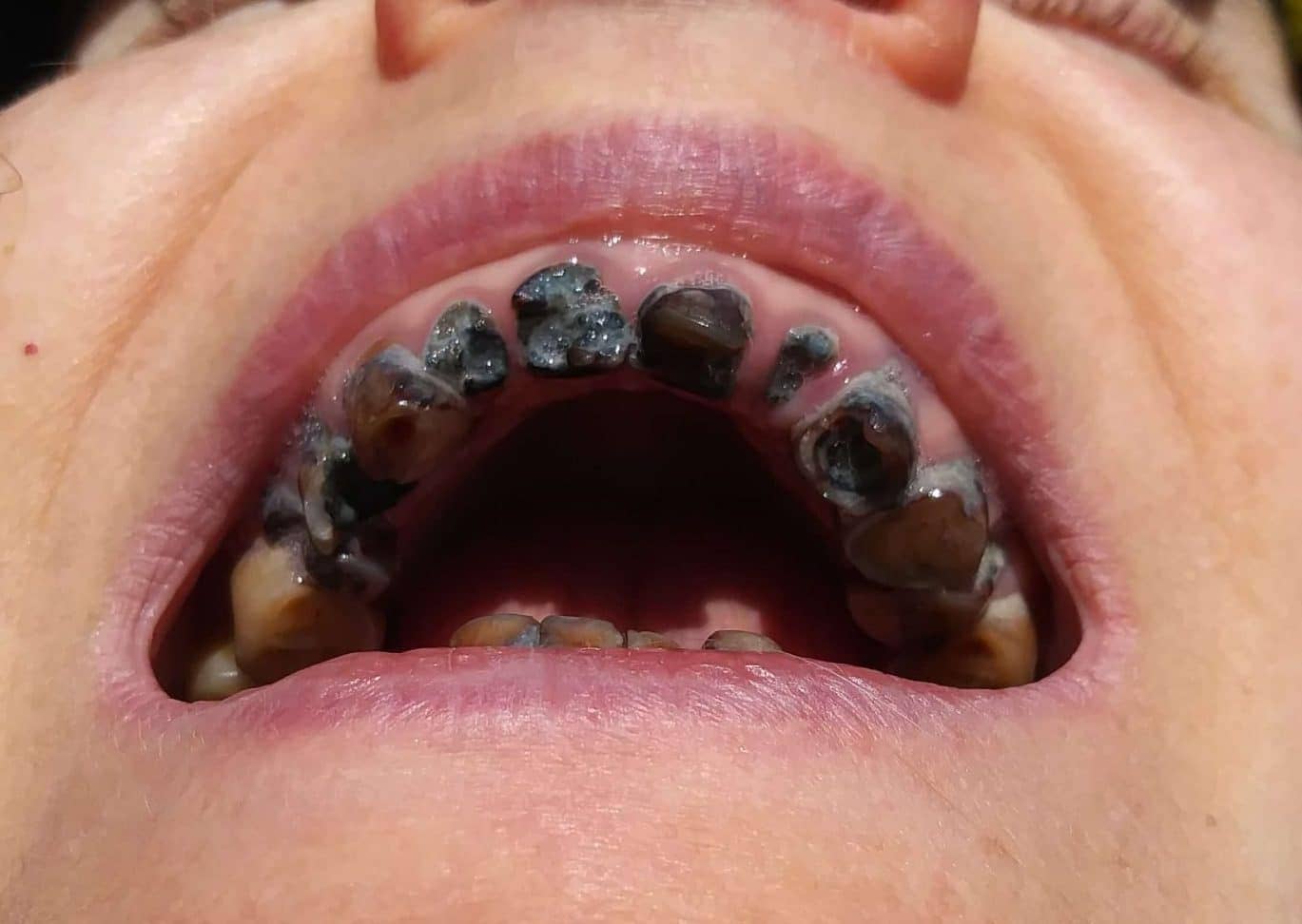 Carolyn didn't have the same choices as our other smile giveaway recipients. She was in the hospital and she was dying. She was hurting bad and her teeth had deteriorated due to her medication. She had a smile she could still eat with. She wasn't in pain, but she had some medication that was causing some major problems.
Her undesirable smile was affecting her personality and psyche so deeply, she couldn't communicate who she would be without it weighing her down. This woman couldn't even bring herself to apply for a smile giveaway. Instead, her husband called and begged us to help her.
We reached out to try to get some help from a cosmetic dentist. We looked for a doctor that had a heart, a dentist that cared enough to say, "Let's stop for a minute. Let's take a minute and see what we can do to get started." Unfortunately, that help didn't come. We tried and tried and finally, we took Carolyn's smile into our own hands.
Her first day out of the hospital – these are her pictures: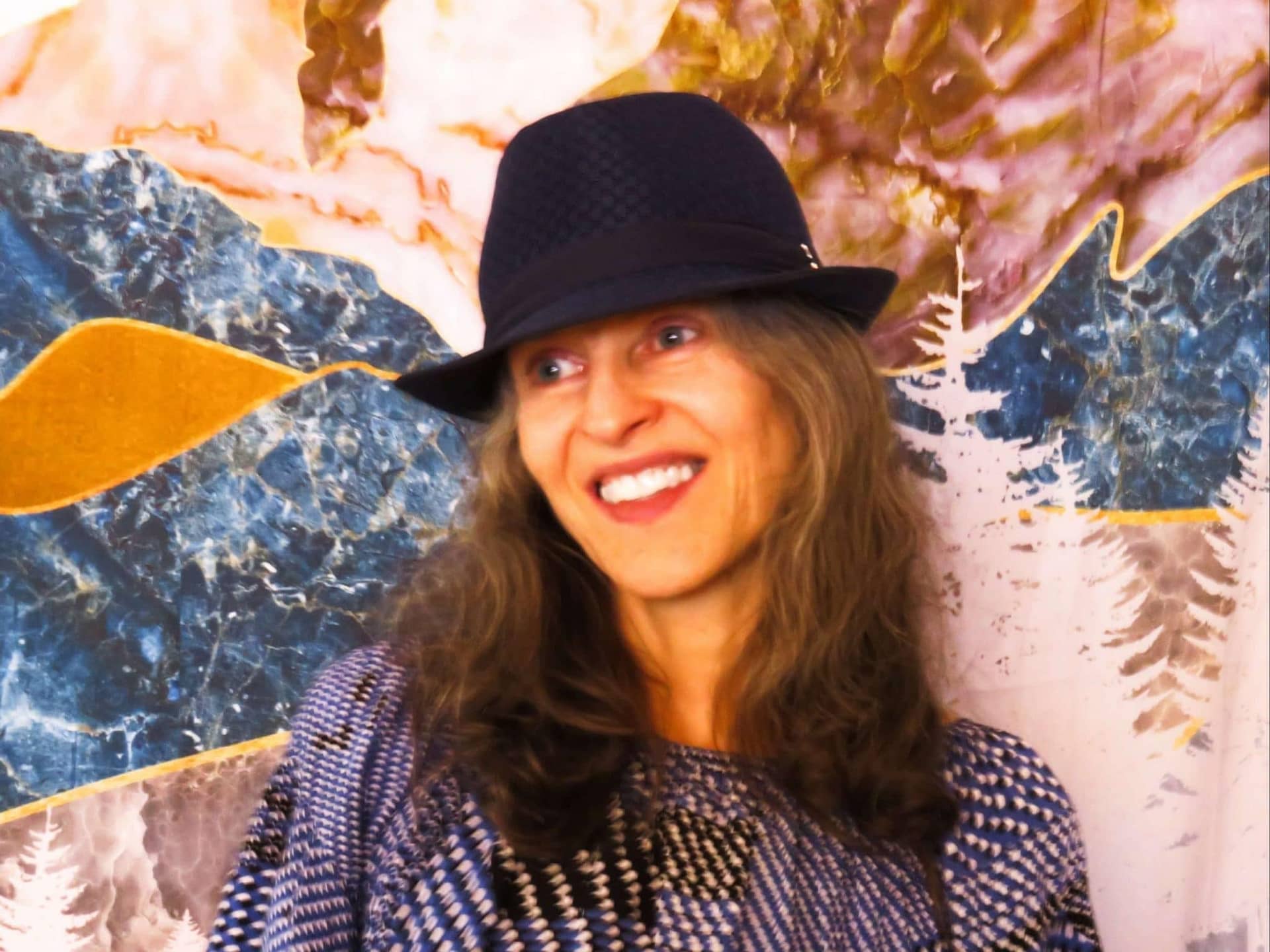 I really don't think she would have had the same spirit about herself in these pictures if her smile makeover hadn't changed her. I hope that you can see that Carolyn's smile means the world to me. Out of all the smile makeovers that we have done this year, if there was one smile that I would do again for free, it would be Caroline's.
We worked around many challenges and couldn't get any help, but we couldn't leave Carolyn with no options. We couldn't let her come home and recover and not be able to smile or have a conversation. There are some things we can do to improve Carolyn's smile.
Eventually, we'll find a doctor that will help her get in a position where she can get a permanent solution. She's not ready for dentures. Her back teeth have strong bites, she's not in any pain and I hate to say it but there was just no other option. Nothing would have changed for her if me and her husband hadn't talked.
This is the kind of smile makeover that I want to do and I don't take them lightly. Cases like this are hard to talk about, they're hard to show, but the possibility and the opportunity on the other side of a beautiful smile are worth every moment. Take a closer look at Carolyn's smile makeover in the pictures below!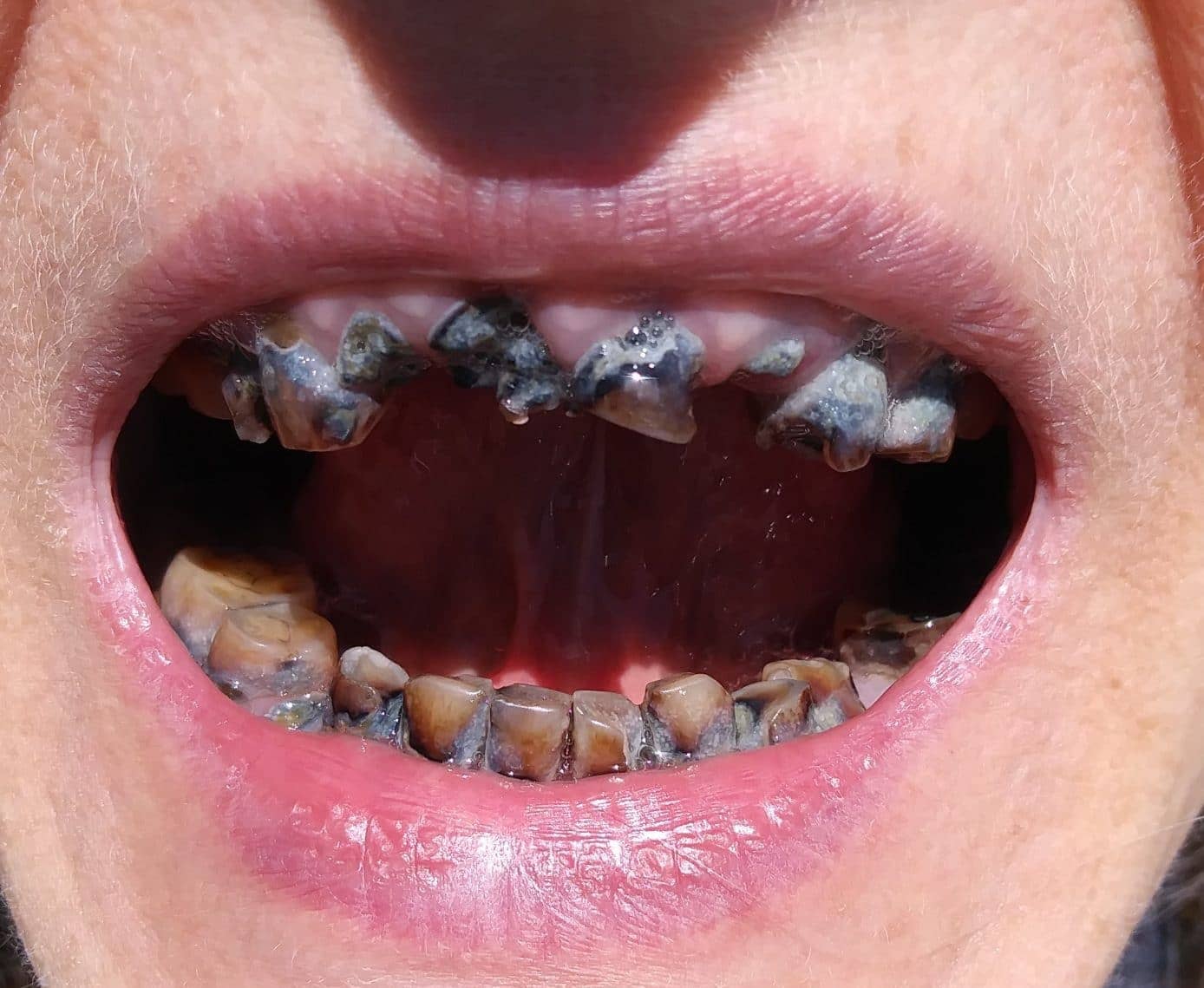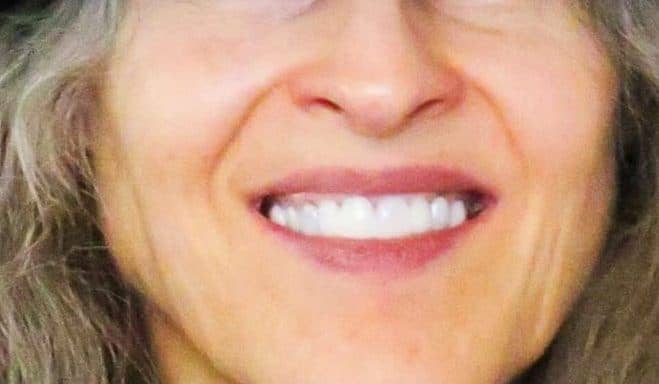 If you just take a minute to look her before and after pictures, you'll see that Carolyn has chances now that she wouldn't have had without PressOn Veneers. I hope that you can look at these results and be proud of what they are. Try not to judge, just be glad for the results and look at the opportunities in Carolyn's future. Her smile is completely transformed.
No dentist in the country was going to help Carolyn get this smile makeover for anything close to reasonably affordable. She's not any different than me or you, she only has a different set of circumstances. I hope you understand where I'm coming from. No one should have to beg for a smile.
It's the time of year that we go into thanksgiving, Christmas, and the new year. Now, Carolyn gets to enter into the 2021 with opportunities, chances, strength, and a life-changing smile.
I'm thankful that her husband reached out to me. I hope Carolyn's story lets everyone know that if it's bothering you and it's holding you back, you have a choice. You can make choices that aren't permanent.
You don't have to be 20 years old, wish you had a perfect smile and face a twenty-thousand-dollar bill and grinding your teeth. I understand those choices are cosmetic but they're important when they're important to you.
Carolyn is the reason why we do what we do. Her results speak for themselves, and I hope that you see it. I hope you see that's the reason why we're trying to do more contests.
Do You Need a Smile Makeover? Enter to Win!
We have already selected 8 winners to receive a FREE smile makeover! That means we still have 14 smiles still left to give and we're still accepting entries! 
If you haven't had a chance to enter yet you must complete the following:
1. Subscribe to Brighter Image Lab's YouTube channel 2. Go watch this video3. Complete submission form & upload photos HERE
25 (now 14) people will receive a set of veneers FREE OF CHARGE! It's time to take back your life and end 2020 on a high note! We don't do this often so make sure to apply while you can! We hope that you join us in changing smiles and changing lives this holiday season!
Our classic, beautifully designed, 100% Digitally Processed, Removable Veneers.
Our Master Crafted Veneers. Redesigned from the ground up to be Thinner, More Detailed, and Stronger than ever before.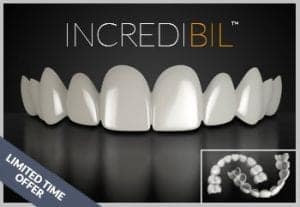 The newest addition to our family of veneers features unique light reflecting properties.