Twenty minutes ago we had a lady that could get all fixed up, and the only thing that we were going to notice was probably still that her smile doesn't help it. In order to fix that it was going to cost more than ten thousand dollars to get a traditional dental veneer makeover to cover that. It'd probably take you a couple of years, and when you're in your 20's you don't want to give up two or three years. You want to have a nice smile now. It took a minute to change your smile!
Meet Cheyenne
I just graduated from cosmetology school, so I'm a hairstylist now. I have a nine-year-old son and I'm just trying to send out good vibes, and help people be confident in themselves. My smile has affected me greatly and it's been for as long as I can remember. It's been bad!
I had an accident when I was a kid. I was racing on a bike, and I flew over the steering wheel and smashed my face into the concrete. We never could afford to go fix it after that, so I just kind of dealt with it. I do have a very sordid past with dentist visits. The first couple of times I went to the dentist it was in Mexico because it was cheaper than the United States. It was just very traumatizing!
I just have really bad genetics with teeth, and so I'm probably going to have problems all my life. The rest of my teeth kind of suffer from the individual problems that I had. I just got out of school so I don't have a steady income yet, and I know it's very expensive. So I think that a new smile will help me spread confidence in my hair styling.
I would love to just smile with them when I turn them around. Show them what their hair looks like, be happy together, and share that moment.
The Promise She Hoped For
We never met before today?
Yes.
We just met face to face like 30 seconds ago. How did it go? What was today like?
It was very nice! Your stylist does a great job!
We wanted to do a makeover. The reason being is because you seem to be ideal for a lot of clients that talk to us about what they're hoping or wishing they could do. I think I can give you a pretty good smile and I think it'll make a big difference if I can get you to get used to it. Had you ever looked at doing anything about your smile before, or was it just to expensive ? What was it?
Why Now And Not Then?
I was really afraid to look because it is very expensive and I just got out of school so I don't have a super steady income yet.
I think people know this is crazy expensive anyway, crazy expensive! I'm going to show you this on this to see if you've seen it. Have you ever seen your smile? When we initially got it that's how we scanned it.
A lot of times this is a situation to where they would ask you to go get braces to pull the parts of your smile out, and then they would have to do the contouring and the grinding just so they could have something to put it on. I think we can build this out cosmetically which then we beat braces and we beat a dental veneer makeover from a cosmetic dentist at the same time.
So we're talking about a concept that would be thousands and thousands of dollars. That's what keeps people from it. They think they don't have a choice and I am here to tell you everything they can do is about having a choice. Obviously with hair you're not afraid to do hair, and you're not afraid of makeup. But there still comes something that says hey that's not enough I gotta get this thing finished, and so I'm dying to see what we can do if we change the smile.
The Moment of Truth
Let me get some gloves on, and let's try to get this started with these. We had these put on the model, and the reason why this was pretty important to me and I want to show this to the camera. I don't think any orthodontist is going to push all that out. They're going to want to remove some teeth because as you can see that's not too much space for a person's mouth. Most people's mouths are a lot bigger. I think we're able to build it out just perfectly. I think it's going to look amazing!
It looks a lot better than it did.
I say we put these in and see how they feel.
They feel a little big.
Veneer Makeover Options and Variations
We're going to try a couple more pair or two, okay? Give it time. Wow that looks so cool! I see you look good, I'm very, very pleased but they do feel bulky. I have these in a thinner pair, and I'll show you. I knew those would be thicker, but they're ultra-bright and you kind of mentioned to us earlier you don't want ultra-bright. So, I knew these would be really fast and then we'll get them back out, okay? okay. So, let's look at this.
Wow! I don't look like the same person. They look so cool and look like my real teeth.
Nobody would think anything of them. Let's go with a little bit smaller and see what you think about it. But they went in ?
Yes and they snapped in.
We're going to try these.
They feel a little less bulky.
Yeah, see they're a little bit thinner, and they're not quite as bright let's try the bottom. I think they're great! Do you want to try to go a darker color,and see since we have them, or do you want to stay with these?
I mean we can try since you made them.
The Perfect Fit
I really think that these will be your go to pair this would be when you have an event pictures, presentations, seeing people you haven't seen for a while, or trying to be your best. Let's try the bottoms first.
They slid on right away.
See we spent the most time with these. Oh my god, they look so much better than the first ones. Here let me show you this, that's it.
They fit wonderfully!
There's your magic! Here's what's happened, we worked so hard getting these so thin that you don't have to wait for these to be seated. I promise you I was worried for when she gets the bite in it. That was the only concern. These are 1000% better.
I think I like these the best even though they are lighter.
They're amazing but here's what's happened, they're translucent . They're different in different lighting, and I think they look like a perfect dental veneer makeover. Absolutely perfect, and they are still going to set better in a couple of days.
They bite well.
See how pretty that color is? This smile looks like porcelain veneers, it looks like her smile came together but then it's been well taken care of. Do you see how pretty that is or is it just me?
It's very pretty.
It just works really really good. When did you have your accident ?
I was about ten, about nine or ten, so I was still really young.
So all junior high, all high school you would have done something if you had some kind of choice. The message I think you would tell everybody is don't wait.
Client Remarks
I just saw you smile for the first time. If you could just keep smiling, it would be amazing for you. There's going to be a thousand young girls that look at this veneer makeover and wonder if a veneer makeover will work for them. If a veneer makeover could do that for you then I think a lot of them will say, can a veneer makeover do that for me?
I can definitely! Well I mean I can't make your guarantees for you but I think it worked for me. I am very excited! I'm excited to see what everyone thinks about my new smile. I think that even if you have just a slight embarrassment with your smile, this is the way to go. It's just so much better than spending thousands of dollars you don't have to sit and suffer. You can be smiling and happy just like everybody else. I think everyone deserves a smile and everyone deserves to be happy. The only thing that we can do to spread happiness is to smile at each other so that's what I'm going be doing for along time.
Learn more at: brighterimagelab.com
Thank you for watching this video from Brighter Image Lab. Please make sure you're following our YouTube Channel to receive all of our important updates and offers. – Click here to subscribe
Our classic, beautifully designed, 100% Digitally Processed, Removable Veneers.
Our Master Crafted Veneers. Redesigned from the ground up to be Thinner, More Detailed, and Stronger than ever before.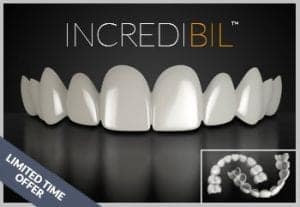 The newest addition to our family of veneers features unique light reflecting properties.