What Are Veneers?
What are veneers for your teeth exactly? Good question! Dental veneers are a cosmetic dental procedure that cover up an existing tooth. Teeth veneers can help cover:
Crooked Teeth
Stains and Discoloration
Missing Teeth (In some cases)
Misshapen Teeth
Chipped Teeth
The veneer acts like shell on the outside of a tooth, fixing the appearance often dramatically.
There are many types of veneers that cater to a variety of needs and budgets. It's best to learn about each of them and to be informed before investing in veneers. So let's dive in!
What Are Teeth Veneers That Are Traditional?
Traditional dental veneers are done in a dental office. Dentists will shave down several millimeters of tooth enamel to make room for the veneer to go on top of the tooth. Dental offices will generally have a porcelain and composite option.
What Are Porcelain Veneers?
These veneers, made from porcelain, are the original way veneers were made. They are known to be sturdy and to remain stain free throughout the years (typically 10-15 years).
They are, however, quite expensive ranging from $1,000 to $3,000 per tooth, which can be problematic for people – especially when they need quite a bit of alterations.
Pros
Look like real teeth
Don't stain
Estimated to last 10-15 years
Cons
The enamel removal is irreversible
Porcelain can chip
Expensive compared to other options
What Are Composite Veneers?
Composite veneers are made from a modern, resin material. Resin veneers tend to be less expensive than porcelain veneers, but they do not last as long and they have the potential to stain.
Pros
Look like real teeth
Less chipping than porcelain veneers
Estimated to last around 10 years
Cons
The enamel removal is irreversible
Staining is possible
Expensive compared to other options
What Are Lumineers?
Lumineers are a thinner version of traditional veneers. They are popular because they don't require enamel removal and are therefore reversible. Not everyone is a candidate for these though. People with larger teeth are not good candidates for Lumineers.
Pros
Look like real teeth
Reversable procedure
Can last up to 20 years
Cons
Not everyone is a candidate
Staining is possible
Expensive compared to other options
What Is A Snap-On-Smile?
A Snap-On-Smile is what is called a removable veneer. Snap-on-smile products are full arches of veneers that dental offices offer. They take an impression in a mould and then ship that impression to a dental lab.
The dental lab will create the veneers and ship them back for you to pick up at the dental office. The removable veneers snap into place. They cost around $2,000 per arch.
They are unfortunately quite prone to stain and only last 3-5 years.
Pros
Look like real teeth
Reversable procedure
Cheaper than traditional veneers
Cons
Only last 2-5 years
Prone to staining
Expensive compared to other options
What Is Brighter Image Lab?
Brighter Image Lab is an innovative company that provides dental veneers directly to consumers. With their process, they mail an impression mould to your doorstep. You can easily make your dental impression from home. After shipping that impression to them, they'll create a custom smile for you. You'll receive the final product in the mail as well!
For this process you won't have to take off work to go to an expensive dental appointment. Everything can be done from the comfort of your own home.
Brighter Image Lab is able to charge a much more affordable price for their veneers since their process cuts out the middleman. Veneers at Brighter Image Lab start at just $795!
They also offer 100% approval financing to make their veneers even more affordable and to give more people access to their products.
They, like some other types of veneers, are not perfect options for everyone's teeth. Some people with larger teeth often decide that they are not ideal candidates for Brighter Image Lab Veneers.
You can read more about their products here!
Pros
Comparably Affordable Option
Home Delivered
Last 5+ years
Cons
Not Everyone is a good candidate
Our classic, beautifully designed, 100% Digitally Processed, Removable Veneers.
Our Master Crafted Veneers. Redesigned from the ground up to be Thinner, More Detailed, and Stronger than ever before.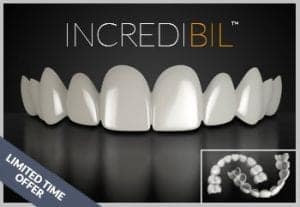 The newest addition to our family of veneers features unique light reflecting properties.
What Are Veneers Teeth Cover Scams?
There are unfortunately several companies that charge several hundred dollars for very low-quality veneers. There is a process called vacuum forming where a thin layer of plastic over a mould. The process is often used in industrial settings or to make treys for teeth whitening.
Scam-like companies essentially color these treys white and market them as veneers at predatorily high prices like $400 to $1,000 when their quality would likely only warrant a $50 expense. Some companies we suspect use this process are:
Instasmile
Shiny Smile Veneers
TrueSmile
What Are Veneers That Are Right For You?
When asking yourself "what are veneers that are right for me?" there is a lot to consider. Deciding on what you want depends on what your comfort level is with price, invasiveness, and many other factors.
We encourage you to research quite a bit before making your choice. Please read more information articles or take the quiz below to see if you would be a candidate for Brighter Image Lab veneers. 
Smile Assessment Quiz