Why Are Dentists So Expensive?
Normal dental work and checkups can be quite expensive. A simple teeth cleaning can cost $90-$300, not to mention x-rays and the occasional filling. This is an expense many people cannot afford or prefer to avoid.
Avoiding preventative measures, however, can doom patients to incredibly expensive procedures in the future, like crowns, bridges, and the ever-dreaded root canal. All this explains why thousands of people search online every day, trying to find an affordable dentist.
But why are dentists so expensive in the first place? Why does something as necessary as oral health have to break the bank? There are many reasons for this issue and several steps people are taking to make their care more affordable.
The High Cost of Being A Dentist
It is easy to demonize dentists for the high fees they charge to their patients. We typically imagine them pocketing the entire bill and spending it on a fancy new car or luxury vacation. Some dentists are in fact, scam artists and have predatory pricing practices. But the reality for most dentists is that being a dentist in itself is expensive.
Why Are Dentists So Expensive?
High Dental School Fees
The cost of going to dental school has doubled since the 1990's. This has left many young dental school graduates in over $200,000 of debt starting out. This dauting debt will hinder young dentists from earning a good living for several years.
Like all education, costs have grown and grown. In the past, students could quickly pay off the cost of an education, but today, crippling debts are the norm. This is the first of many changes driving up the cost of dental work.
High Starting Costs
It costs quite a bit to run a dental practice. Starting costs will include office necessities and a ton of expensive dental equipment. High-end dentist chairs can cost $10,000 or more! The sum of these start-up costs is generally estimated to be as high as $500,000!
Dental technology requires a lot of research and development and is in an extremely niche market. To be able to develop the state-of-the-art technology that is now the norm, dental equipment companies have to charge a high premium.
Dental technology wasn't always so advanced. The cost of this advancement trickles down to the patient sitting in the fancy (and expensive) dentist chair.
High Operating Expenses
Dental offices have to pay rent costs and they have to have multiple staff on hand. There typically are receptionists, dental hygienists, and possibly other specialists who all have salaries that must be paid.
Gone are the days where a single dentist would set up his practice and operate it alone. The world has shifted and the demands of operating a modern practice are much higher.
High Marketing Expenses
Dentists are retiring later and later in life, but new dentists are still entering the market at the same rate. Some markets now have too many dentists and they are having to compete more and more for each patient's business. This means they have to add marketing expenses to their budget which also drives up the price of dental work for the patient.
In the past, dentists were able to simply open their practices and it was reasonable to expect a steady stream of patients through the door (as long as they were good dentists). The necessity of marketing is a new, expensive, and unfortunate phenomenon dentist have to navigate.
Insurance Doesn't Help Much
Even though medical services in non-dental fields are often just as expensive as dental work is, patients are often shielded from the realities of these expenses, thanks to their standard health insurance plans.
People with health insurance often pay an affordable co-pay and are unaware of what the medical professional actually charges.
Dental insurance, on the other hand, does much less. It often only covers the cost of annual cleanings, some fillings, and just a portion of more expensive procedures. 
Often, when a patient needs extensive work, dental insurance doesn't help much. Many people don't have dental insurance because of this. A typical result is simply not going to the dentist, even though dealing with dental issues can be extremely necessary and avoiding treatment can be intensely painful and even deadly.
Possible Solutions
Ask Questions
Don't hesitate to ask a dentist if there are cheaper options. Often you can avoid certain costs upon request, like bi-annual x-rays or deep cleanings.
Also, you don't have to accept everything a dentist says at face value. After a diagnosis, go home and research the prescribed procedure. You can also get a second opinion or second quote that may be cheaper.
Dental Schools
Dental schools, while expensive for students studying dentistry, can be quite cheap for patients. Dental schools often offer procedures at discounted rates.
Dental students will do procedures under the supervision of more seasoned teachers. The work is often quite good but can take longer than a traditional dentist since the students are inexperienced and still learning.
Dental Tourism
The interesting phenomenon known as dental tourism has become popular as dentists in the US (and Europe and Australia) have become unbearably expensive.
Patients will travel to countries to get procedures done at much more affordable prices. Incredibly, the cost of traveling and the foreign procedure is often cheaper than when procedures are done domestically.
This can be a good option for some people but there are many horror stories about botched procedures and crooked foreign dentists operating on tourists in unsanitized hotel rooms.
Brighter Image Lab
Brighter Image Lab is a great option for cosmetic dental solutions, and it's especially great for those who wish to avoid the dental office altogether!
This lab offers removable dental veneers without having to go through a dentist. Clients simply make their own dental impressions from a home-delivered kit. After sending their impressions back to the lab, the lab's talented smile designers create thin dental veneer arches that clip on perfectly into place.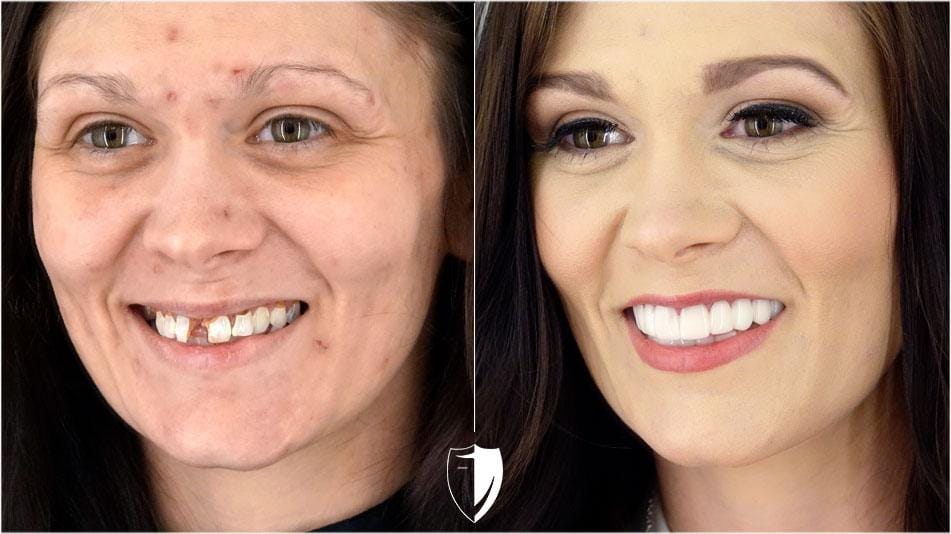 Clients are able to cover up large cosmetic issues like stains, crooked teeth, or even teeth that are missing all together.
Our classic, beautifully designed, 100% Digitally Processed, Removable Veneers.
Our Master Crafted Veneers. Redesigned from the ground up to be Thinner, More Detailed, and Stronger than ever before.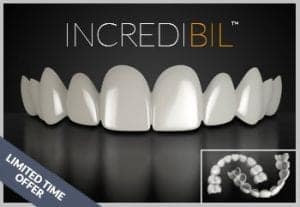 The newest addition to our family of veneers features unique light reflecting properties.
Final Thoughts
Now that you have some clearer insights into the question, "Why are dentists so expensive?", you now know a bit more about what to expect. You also now know more about the inexpensive solutions offered here at Brighter Image Lab.
Make wise decisions about your oral healthcare moving forward, and be sure to do a lot of research before making expensive decisions.