Which of these women will make a better impression at a job interview?
Like it or not, a bad smile can cost you a job. One of the most important aspects of your appearance to employers is your smile. A bright, white, straight smile conveys someone who cares enough about their appearance to take care of their smile. As a result, they seem to care about their job performance as well. In other words, the type of person a company would want to employ.
Recent statistics from the Bureau of Labor Statistics say roughly 10 million Americans (6.3%) are unemployed and looking for work. Many are searching for ways to give themselves that extra boost in their job search.
It's Not Your Fault You Have A Bad Smile
However, there are obstacles in achieving the smile of your dreams. Chief among them is being able to afford a trip to the dentist when necessary. It's difficult to do so when dental prices have risen much faster than the rate of inflation. Furthermore, dental insurance is not readily available to many. Approximately 130 million Americans have no dental coverage at all. They pay their dental bills solely out-of-pocket. Even those who do have dental insurance receive little more than a slight discount on dental procedures. Going to the dentist is now a luxury – only available to those who have expendable income.
In addition, most dentists have not made it a priority to treat patients in inner city and in rural communities. Less than 20 percent of American dentists offer care to Medicaid recipients. An even smaller percentage serve those who are below the poverty line, chronically ill, or living in a rural area. In short, the needs of many with a bad smile are not being met.
A Bad Smile Keeps People Down
Studies have shown a strong correlation between appearance and income. Bad teeth hinders job searching.
Without access to affordable dental care there needs to be other options for those looking to brighten their smile and gain confidence. Even the most qualified candidates may find themselves passed over in favor of a candidate with a more ideal smile.
An unattractive smile is a struggle all on its own. This is only compounded when attempting to entering the workforce. Consider #BrighterImageLab as an alternative option for your cosmetic smile needs. Go from a bad smile to a great smile – much more affordably than with a dentist! 100% online!
Our classic, beautifully designed, 100% Digitally Processed, Removable Veneers.
Our Master Crafted Veneers. Redesigned from the ground up to be Thinner, More Detailed, and Stronger than ever before.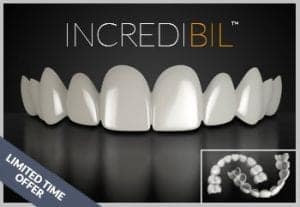 The newest addition to our family of veneers features unique light reflecting properties.