You've decided it's time to find the best cosmetic dentist to correct your crooked, cracked, discolored, or missing teeth. You've gotten a raise at your job, saved enough money, inherited wealth, or maybe even won the lottery. If you have dental insurance, it won't cover procedures considered cosmetic. Most, if not all, of your upcoming cosmetic dental work will be paid out of your pocket. However, you're "done" with putting up with a smile that doesn't feel quite right.
Does the best cosmetic dentist exist?
Your first thought is to find out which local dentists studied cosmetic dentistry in dental school. Oddly, you cannot find a single "cosmetic" dentist in your area who mentions specializing in this field in dental school. Consequently, you question a co-worker who recently received dental implants and learn that the term "cosmetic dentistry" is not used by dental schools to describe a chosen branch of collegiate study. In fact, all dentists upon graduating from dental school are legally qualified to perform what is known to the public as "cosmetic dental surgery" and to advertise as such.
This knowledge leaves you with few concrete options for differentiating between dentists who call themselves "cosmetic dentists." While it appears that many dentists take courses or attend conferences to learn more about the craft of "cosmetic dentistry," apparently the American Dental Association (ADA) does not require or regulate this further education.
How much does a dentist earn an hour?
You can easily see why selecting a "cosmetic" dentist to entrust your money and your teeth can be daunting. Cosmetic dental work is usually a lifelong process, especially if you're considering getting permanent dental veneers. This requires the dentist grind down the teeth beforehand and it requires years of professional upkeep as veneers crack or fall off.
With so many dentists to choose from and so much to learn when considering the best cosmetic dentist, you're beginning to think life was simpler before you won the lottery.
Who is the most famous cosmetic dentist?
Before signing up with the "best cosmetic dentist" and a lifelong plan for invasive dental work, you might first consider the smile solution offered by Brighter Image Lab (brighterimagelab.com), an online dental lab that custom designs and manufactures affordable but state-of-the-art, removable dental veneers starting at $795 as an alternative to expensive, invasive, and permanent cosmetic dental procedures. Hence, many of our clients find what they thought would be a temporary veneers solution by Brighter Image Lab becomes the only cosmetic dental solution they could ever want or need.
Brighter Image Lab, however, encourages people to do their research and learn as much as they can about what the "best cosmetic dentist" in their area have to offer.
In fact, there are six questions that we recommend asking a cosmetic dentist before entrusting your funds and your teeth to him or her:
How many surgeries or procedures of the kind that I need has this cosmetic dentist performed, and for how long?Without formal cosmetic dentistry credentials to display, there is little way of knowing a dentist's true qualifications in performing cosmetic dental procedures other than how many he or she has performed and for how long. Due to this, you should be sure to find out exactly how many surgeries (of the kind you seek) your cosmetic dentist has performed and for how long he or she has been practicing them.
Has a cosmetic dental procedure performed by this dentist ever gone wrong? If so, how many times has this occurred?If you are able to get the answers to these questions from a cosmetic dentist, consider yourself fortunate. You should also ask the dentist if he or she is willing to re-do any work that does not produce the intended result.
Where does this cosmetic dentist get the materials for screws, fillings, crowns, veneers, and other dental materials used in his or her practice?All materials used in your cosmetic dental surgery or procedure should come from dental labs in the United States. The government regulates these labs and as a result, provide dental hardware made of safe, quality, more lasting materials. Dental hardware ordered from unregulated labs in China, for instance, is not necessarily the same quality, nor can the safety be trusted. Dentists have ordered materials from labs overseas because of the cost savings. The dentist pockets the savings in most cases, not the patient, and the safety and quality of the crowns or veneers is not guaranteed.
Where is my money going? You can often answer this question by looking at the surroundings upon entering a dentist's office. Is the furniture and décor modest and practical, or do you notice pricey fixtures and luxurious furniture? If you see an outdoor fountain in the entranceway or even a koi pond greeting you as you walk in, you should know that you are probably paying for these amenities. You might take a moment to check for a parked Porsche or Alfa Romero nearby. This car might belong to your dentist.
How much student debt does this cosmetic dentist carry?You may never have thought to ask this question of a dentist, but it is related to the one above. Student dept for a dental school graduate can range in the hundreds of thousands of dollars. Rest assured they cover their costs to their creditors, and charge their patients accordingly.
Just because your area's lifestyle magazine features a cosmetic dentist, does that really mean he or she is the best?Finally, glossy lifestyle magazines published mostly for advertising local businesses and medical practices often feature full-page advertisements of a cosmetic dental practice. The implication is that this dentist is the best in the area. Remember that dentists pay money for this advertising. Research should always come before assumptions.
Searching for a cosmetic dentist
An internet search can also provide names of cosmetic dentists considered to be the best in their geographic area (for whatever reason). Our internet search resulted in the following names of "top" cosmetic dentists and practices referring to themselves as the best (or one of the best) in their cities.
Susan Hollar, DDS, Dallas, Texas
NY Center for Cosmetic Dentistry, New York City, New York
Matthew Chow, DDS, San Francisco, California
Banjamin Fiss, DDS, Chicago, Illinois
Mahnaz Rashti, DDS, Los Angeles, California (Beverly Hills)
Paul Freeman, DDS, Atlanta, GA
Who is the best dentist in the world?
Brighter Image Lab encourages anyone considering cosmetic dentistry to do their research on cosmetic dentists. Ask questions of the dentists themselves because you shouldn't depend on persuasive advertising or even internet searches. Cosmetic dentists pay big money to ensure their practice appears at the top of web searches. If you consider the questions listed above, certainly what you learn might cause you to consider alternative cosmetic dental solutions.
Solutions like the stunning and authentic-looking BILVeneers provided by Brighter Image Lab. This affordable smile solution is an option that all who are considering any kind of cosmetic dentistry should know about. Brighter Image Lab veneers will make you smile and keep you smiling for years to come.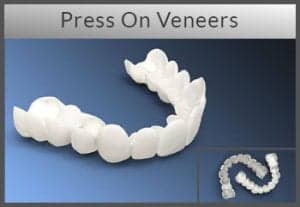 Our classic, beautifully designed, 100% Digitally Processed, Removable Veneers.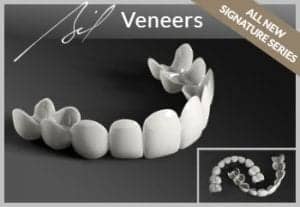 Our Master Crafted Veneers. Redesigned from the ground up to be Thinner, More Detailed, and Stronger than ever before.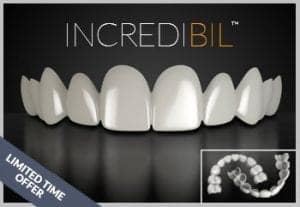 The newest addition to our family of veneers features unique light reflecting properties.