Introduction: Brighter Image Lab Q and A
At Brighter Image Lab, we are always interested in helping people learn more about our products and services, so a few weeks ago we asked for all of your burning Brighter Image Lab Q and A. Today, we're here to answer them.
In the video below, Bil Watson sits down to answer some of our most popular questions about Brighter Image Lab dental veneers!
Does Brighter Image Lab Accept Medicaid?
No, we do not accept Medicaid. We're a cosmetic product, so insurance don't recognize us as a treatment plan. Therefore, we only accept conventional payment like cash or credit card or financing. We're currently fighting tooth and nail to get financing in other countries such as Australia the UK and Mexico City, because we don't currently have financing for those clients.
Does Brighter Image Lab Offer Payment Plans?
Yes! We're as motivated as you are. If you're a motivated buyer, we're a motivated smile designer. We want to make sure that we get everyone a smile that has all the intentions of the world of paying for that smile. We have payment plans, but we also have other options that aren't available on the website.
If you need to make something happen, we will help you. Whether it's some kind of layaway or special payments like a balloon payment where you pay so many little payments and a bigger payment towards the end. There are a lot of things that we can do as a company for people who are willing to work with us.
Everything starts with an application, and we have a general set of financing options that we extend to the majority of clients. We also have financing for special conditions. If you qualify for the special financing, we will do almost anything to make sure you get a new smile. We don't want anyone to live with a bad smile. If you work with us, we'll work with you.
How Long Do BilVeneers Last?
It depends on the person. If you wear them every day, they're not going to last as long compared to someone who only wears them occasionally. BilVeneers are made for everyday use, but we ask you not to challenge the veneer for the best and longest-lasting results.
The life of your veneers also depends on your existing smile. A person who has just a few teeth is going to challenge their veneer more than a person who has a full set of teeth.
BilVeneers are designed to last three to five years. We have thousands of cases of the veneers lasting much longer, and we have other cases where they haven't. It always comes down to how much you wear the veneers, what kind of wear and tear you put them through, and how you take care of them.
Does Brighter Image Lab Give Discounts to Existing Clients?
Yes, we do give discounts to existing clients!
Anybody who's bought from Brighter Image Lab before (within a period of time) is on file, so rebuilding their dental veneer is much easier than creating the initial veneer. As long as there's no change in the client's existing smile, we can rebuild their veneers at a discount.
Does Brighter Image Lab Offer a Warranty?
Yes, we have a basic warranty that covers about 90 days. We also have an extended warranty. With the extended warranty, you can buy another year and a half or two year warranty and get your first three months free. So, if you buy an eighteen-month warranty, it turns into a two-year warranty.
If you depend on our dental veneers to manicure your image and it's part of your monthly makeup, do what you can to invest in a warranty. I can't tell you how many times I've been able to save someone's life because they were sitting somewhere and something happened that caused their veneers to break, and we were able to immediately reprint and get them back as quickly as possible.
Can You Eat with BilVeneers?
BilVeneers are cosmetic devices that aren't made for chewing. They're not made to replace your teeth, they're made to improve your smile. With that being said, almost everybody eats in their BilVeneers, with the exception of people who believe they're going to challenge their veneer, such as people with missing teeth.
85% of people put them in and never take him out. They wear them all the time, through meals, social settings, dates, pictures and presentations. They wear them any time it's important for them to look their best, and never remove them, even if that requires being conservative with their meal selection. I don't have any problem thinking people are going to eat soup or soft foods, but when I hear people eating steak or biting into foods that are hard to chew, then it concerns me.
This is the same answer for traditional veneers. If you got traditional veneers over your existing teeth, your dentist would beg you not to chew ice or eat hard foods. Nothing is going to replace the strength of a natural tooth. Dental veneers aren't designed to change or replace teeth, they're cosmetic.
Can You Sleep in Dental Veneers?
If you have a perfect smile and your dental veneers fit perfectly, there's not a lot of reason to take them out. If you're missing a lot of teeth or you've got gap teeth or you have longer teeth, it becomes more intrusive and it's more dangerous for you to have something in your mouth that may come out while you sleep.
Some people are going on dates or doing stay overs and they don't want to remove their veneers. I have people who've had a lot of success never removing their veneers, but they're not made for sleeping. They're made to improve your smile.
I recommend that you put your BilVeneers in a case or put them in our ultrasonic cleaner and clean them at night, then wear them in the morning.
How Do You Keep the Veneers Clean?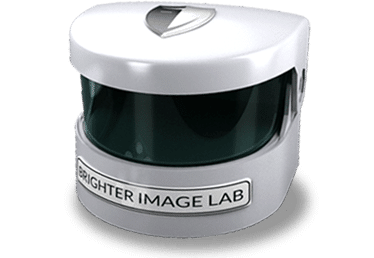 It depends on the amount of staining and the environment that they're in. If you smoke, that creates challenges, and if you have dark foods or beverages, that's created staining.
You can keep your dental veneers clean and bright by rinsing them all the time and staying away from certain foods that have a tendency to do excessive staining .
I highly recommend you use Brighter Image Lab's Ultrasonic Cleaner and wash your Bil Veneers with peroxide or denture cleaner.
Can Bil Veneers Fix a Bite Condition?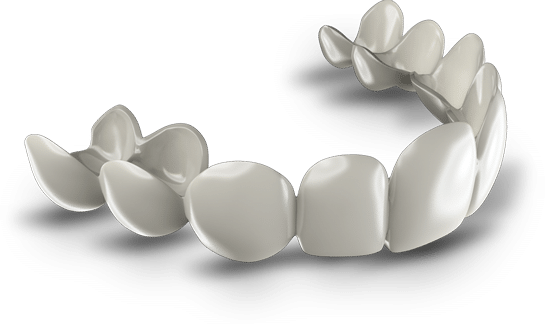 We don't do any treatment plan, so we don't correct anything with the existing smile. We simply create a design that goes over the bite so it's thicker on the top. We help people with under bites all the time, but we don't cure under bites, we simply change the appearance of it.
Some of the best designs I've ever done have given people full features for both full blockage and their smile. Generally, I do this because the client has an under bite and their lip goes in too much. When I bring that out, it shows them what their lip would have always looked like. This fit takes a bit more time to get used to, but I highly encourage anyone that has an under bite to consider what a design would look like.
Do Dental Veneers Harm the Natural Teeth?
The surface of the tooth is the hardest surface in existence. Enamel is extremely hard and very protective. Putting something over it naturally, like dental veneers, causes virtually no damage.
In thousands and thousands of cases, we have seen little to no negative effect on the existing enamel or existing tooth structure.
Can You Get Bil Veneers if You Have Periodontal Issues?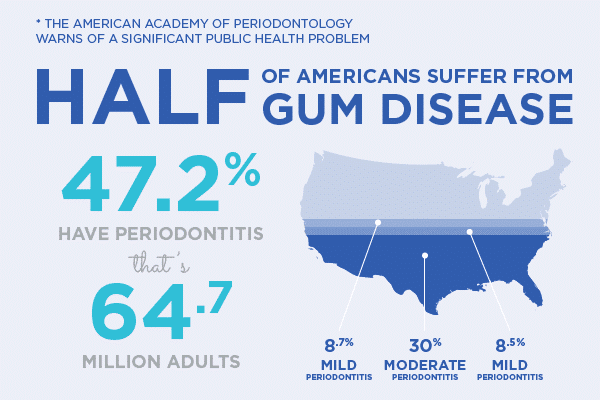 You have the right to be your own dentist. You can take an impression and have us build a design over it. A lot of our clients have some degree of periodontal disease. In fact, over half of the people you meet have some degree of periodontal disease.
We ask before you take your impressions, if you have more than moderate periodontal disease, have your teeth professionally cleaned and have a periodontist treat the gingiva so that it rescinds.
Can Bil Veneers Make Small Teeth Look Bigger?
Bil Veneers can make small teeth look the appropriate size. If you have too much gum because your teeth are too small, we can lift the appearance of the gingiva line where your teeth meets the gum line, so your smile is not so gummy. We don't have to extend too much off the bottom because I compensate by adding length to the top, which gives the appearance of regular sized teeth.
How Long Do Dental Veneers Take to Make?
Generally, we have over 750 arches in the building at any given time, so we ask for a 30-day time frame to make and ship our dental veneers.
Our clients have the option of paying for expedited shipping, which cuts the wait time down to 14 days. For those who just cant wait to get their new smile, we offer an Ultra Express 7 day shipping package!
What Do You Tell People When You Show Up with a New Smile?
When you get a new smile, wear it out with people you don't know. Smile in all the places that you never got to smile before. Practice on living that smile, go and get your confidence and your self-esteem back on some level. Get some direction of who you are and what you are and then you let the other people decide how they want to accept it.
Our classic, beautifully designed, 100% Digitally Processed, Removable Veneers.
Our Master Crafted Veneers. Redesigned from the ground up to be Thinner, More Detailed, and Stronger than ever before.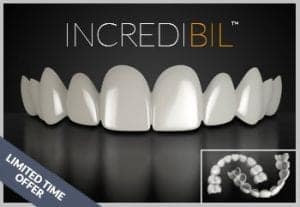 The newest addition to our family of veneers features unique light reflecting properties.