Bride Records Her Brighter Image Veneers Review
Watch this bride give a Brighter Image Veneers review. She needed our help to smile at her wedding. A bad smile would ruin her wedding photos and her special day. Contacting Brighter Image Lab saved her wedding day.
Hey guys, I wanted to talk to you today about Brighter Image Veneers.
Brighter Image Veneers Review for My Wedding
I purchased mine about eight months ago. Honestly didn't have high hopes for them at all. I actually purchased them for my wedding. Just got married a month ago today.
I have a rather large gap between my teeth. I'll take my veneers out right now. Mind the spit. So, this is what my natural teeth look like. As you can see, I have a large gap and I have a baby tooth that I cannot get rid of.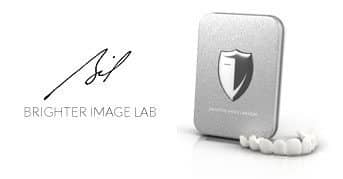 So I purchased the extremely white colored veneers because I do bleach my teeth so I figured why not? Especially for my wedding, but as you can see they look like real teeth.
The Process
You use a startup kit to press into and you send it off to the lab so they make them a perfect fit for you. The first set I got they did not fit very well at all. So I did send those back they sent me a new kit, free actually! I did I think six or seven kits before I finally had the right set sent to them.
My Result
I'll show you what they look like in. So I do have a little bit of an overbite with them but it's not bad. I do have really thick front teeth anyway so I'm gonna have an overwrite with them but it's not bad at all. Um, I've been wearing them consistently after the wedding.
So I've got my speech down pretty well. I do have a hard time with s's, Whistle a lot, but I love them. I feel like a princess, and on my wedding day I felt like an absolute princess.
Um, I do not recommend getting the bright, bright color if you don't bleach your teeth because you could tell they were fake at first. Um, they haven't really changed color, but I have been bleaching my teeth more frequently. So they are a better match.
I will show you a picture of my wedding. Um, if there's not to bad of a glare on it. I felt like an absolute princess. They look so real. Got so many compliments and I love them.
My Advice About Brighter Image Veneers
I hope that anyone that struggles um with their smile and they don't feel comfortable in public and they can't financially afford to get their teeth fixed. I recommend getting these as a temporary fix. I'm in love with them. I actually work in a call center. I'm a technician and I'm on the phone consistently and I don't feel like I struggle speaking throughout the day. I don't feel like I have a terrible lisp and I haven't really had anyone come up to me and tell me that they don't like them. Or that they look fake. I get compliments all the time.
So again, if you struggle with your smile, or you feel uncomfortable, or you feel by your embarrassed. You don't want to go in public, you're shy, you're timid, you're, you become an introvert because you can't stand the way that people look at you? I really, I recommend trying them. It does cost a little bit, but it's a lot cheaper than cosmetic dentistry.
The Conclusion of this Brighter Image Veneers Review
So again, I purchased mine from Brighter Image Lab and they are Press-On Veneers and I am madly in love with them. So again, with, mind the spit, without. They have changed my life. And as you can see, I don't sound much different with them in or without. You can barely tell and they're super easy to put in, super easy to take out. I love them. They have changed my life, and again if you struggle, I really recommend you looking into them because they are amazing!
Thanks guys, have a great day.
Our classic, beautifully designed, 100% Digitally Processed, Removable Veneers.
Our Master Crafted Veneers. Redesigned from the ground up to be Thinner, More Detailed, and Stronger than ever before.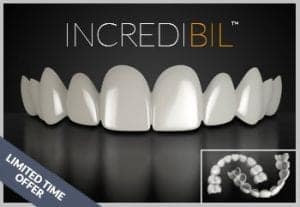 The newest addition to our family of veneers features unique light reflecting properties.