Cosmetic Dentist Misguiding the Public
A consumer cannot and I repeat cannot take their own impression accurately. Brighter Image Lab and Instasmile create these cosmetic over-the-counter internet appliances where no one ever sees a dentist, and I promise you, you cannot eat with them. As you know I do snap on smile which really is the only one that really fits right so there's no way you can do "Do it Yourself" impressions, it's just not going to happen. But it is buyer beware, and you should not get this type of appliance it doesn't work. It's not the same material and it's not going to last. You can't eat with it and the internet appliances I just cannot tell you enough, it's just a waste of money.
Taking Impressions with Ease
You being here today means a lot to me.
It means a lot to me to for you to be here.
It meant so much to me because obviously everybody has their family on holidays. What meant the world to me was is you can't let people be misguided, it keeps people poor. I'm telling you anything I'd invite you to you're going have ten times more confidence with a full smile, and you shouldn't have to leave half of you at home. If it would have been double you couldn't have done it. They say oh buyer beware buyer beware saying don't don't stop stop, it takes years to take an impression. It's insane!
If three people couldn't go forward ,you got Easter pictures coming, you have your family , and you got church I'm sure. They will scare you, scare your daughter, scare your friends, and your neighbors.
I got one question did you guys have any problems taking your own impression? Was the impression hard? Did you have a hard time?
No I had to re-do mine.
But you got it.
Yeah I did it the second time.
It wasn't worth three or four thousand more dollars because the people buy from us it's not a pleasure buy. They have to buy it, it's a painkiller it's just something that means the world to me.
Makeover in Under 30 Minutes
What I am going to do is start one at a time, so I'm going to start with you. There you go, let's do this!
Oh my gosh!
There you go, let's try the top first let me see, it's got a little bit of lipstick. They are amazing you know they are. You're going to be okay thank you so much!
Thank you!
You know they'll fit better once you've had them in for a while.
Oh my gosh! Oh my gosh, wow!
Now look at that, you've got to look!
Oh my God I have teeth! Oh my God thank you.
Here's what's going to happen it's going to take you a while to adjust your bite but when you do you'll feel so much better. These are a big deal for me. I see one little micro fraction, just a little bitty things that might be able to improve they look amazing. What do you think it'll do?
I gotta keep my hand down now.
You have to learn to smile .You make me so proud that I do what I do.
I feel normal again.
How long has it been?
About 5 years.
Five years since you've smiled.
I've learned to cover my mouth when I smile.
You look beautiful I wish you could see what we see. It takes about three days to get used to the bite. I don't know you and it looks like I wouldn't know. They look natural. Nobody would know. You look great!
Thank you for giving me my life back oh thank you!
Thank you, can you sit here for a minute? Are you in a hurry?
No not at all.
Cosmetic Dentist Proven Wrong
Have a seat. Let's try you man.
It'll take a little getting used to.
They are so much more sophisticated. Let's try the bottoms we did some adjustments to the bottoms. It's going to take some getting used to. Too much?
I don't know yet, it took me about a week to get used to them.
They look natural.
Do they?
They look good my friend,you can't even tell. So you had them before?
For a few months and then they broke.
They broke and we had a warranty for them. I think same thing for you right? You always know that there's always a possibility they don't fit, because we do at an arms-length transaction. The results are so much better considering the people I work with would never be taken from a cosmetic dentist's office, and they weren't going to a dentist's office.
Client Number Three
Thank you more than you know you drove a long way. I'm going to let you try these on. Oh my gosh! Well let me ask, you only bought your bottoms because that's all you could afford?
That's right.
I'm gonna give you a free smile makeover for your bottom arch.
Thank you, thank you, thank you Bil!
Call me Monday, we're going to get your impressions. You know how to take an impression?
Yeah I did it myself.
It's not rocket science?
Yeah, yeah it's very easy I did it myself.
I want you to see how beautiful this is. You trained yourself not to put smile big and you want to smile big right.
Do It Yourself Impressions are Possible Without a Cosmetic Dentist
Don't let someone tell you that you can't take your own impression.
I was kind of scared to do mine. When I received it and I let it sit on the counter for about five days. I kept looking at it because I didn't want to mess it up and my husband said you know what just do it, just take it out and do it.
It was the only option you had. Your teeth were really destructed and you didn't have a choice.
Insurance couldn't fix it. I couldn't afford implants or anything.
She sells insurance and she wouldn't say do it. I know she's got insurance.
You still have to pay more out of pocket.
How long did you research us?
I have been thinking about it for about a couple of years before I decided, and made a decision in at least a couple weeks.
At least a couple weeks what about you?
Other Payments Options
At first I went to my dentist and he said $10,000 I was like oh I'm about to pass out. Then with my credit score being so low, I couldn't apply for the credit card.
We financed you?
Yeah you did.
The doctor told you ten grand,he didn't say hey there's this other affordable alternative that I can tell you about.
No I had to do my own research.
The dentist I saw I was closer to like twenty.
They told me that I had to take out teeth I had to get implants, there was no hope for me I had to just wipe them out and get dentures.
I promise you the two people here have already seen you be a different person you never relaxed that much with your smile.
No, it's been a long time.
Even with dental insurance, I'm an insurance agent and I sell dental insurance.
So you see people every day?
Yeah.
A Smile A Cosmetic Dentist Can't Give You
You paid thousands and those dentists couldn't have given you a better, and you wouldn't go back to them today if they did it for free.
No.
It won't even matter whether you can eat in it, you will never take it out. You won't take yours out.
Exactly! I won't take it out never ever.
You have to clean it.
Zack is your bottom feeling better already?
It is actually yeah it takes a few minutes. I don't feel like I'm talking awkwardly.
That just looks so much better, I don't mean its bad. It just brings you up and you know you take these right to family people are going to see you this evening. What would you've done otherwise? You just wait I though.
Yeah, you know my little temporary.
Let me tell you, you with this bright white smile makes you stand out. I'm not saying it you know you're beautiful with that smile, you got family, probably boys right?
I got 3 boys.
Three boys and they got a bunch of stuff they want first.
Yeah, well I have my oldest son he just graduated and his prom is on Saturday.
You're going to be taking prom pictures?
Sure, yeah.
You won't have a problem taking another impression for me? I can send it to you, you take the impression, and we build the bottom. I'm gonna look at yours the best I can, with every picture I can, and I promise you you're gonna love the bottoms. Thank you so much. Guys I think we did good today thank you.
It was worth it, I would do it all over again.
Guys we're going to wrap it up and we're gonna take one group picture.
Subscribe to Our Channel
If you made it this far it's because you probably liked the video give me. Do me a favor hit the like button and hit the subscribe button. Help us grow this channel.
Our subscribers mean the world to us!
I think you'll like what's coming this year. Amazing smile makeovers for people all over the world. Thank you for watching the video and hit the subscribe button talk to you later bye.
Thank you for watching this video from Brighter Image Lab. Please make sure you're following our YouTube Channel to receive all of our important updates and offers. – Click here to subscribe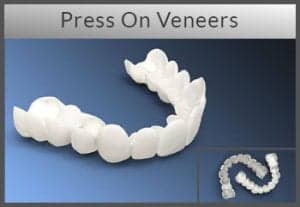 Our classic, beautifully designed, 100% Digitally Processed, Removable Veneers.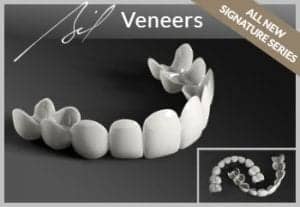 Our Master Crafted Veneers. Redesigned from the ground up to be Thinner, More Detailed, and Stronger than ever before.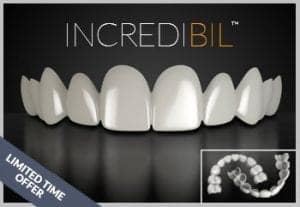 The newest addition to our family of veneers features unique light reflecting properties.