Is cosmetic dentistry covered by insurance?
Today there seems to be no let-up in the high cosmetic dentistry cost, though the price far exceeds the budgets of most patients. (Dental insurance does not usually cover procedures for cosmetic purposes.) Why are cosmetic dentists able to charge tens of thousands of dollars for fixing an imperfect smile when the price of cosmetic dental work far exceeds the ability of most people to pay? Enough people – in most cases the wealthy – seem to find ways to afford these procedures and keep the industry strong. The cost of not having a perfect smile in today's world is far worse.
For decades society has looked to conventional dentistry for corrections to crooked, cracked, discolored, or missing teeth. Recently, however, there has been a growing interest in "clip-on" sets of removable dental veneers which range in price from $14.99 (Perfect Smile Instant Veneers) to state-of-the-art, custom designed "Bil Veneers" by Brighter Image Lab (brighterimagelab.com) which start at just under $1000. While some may balk at the lower-priced versions of removable veneers, more-and-more people are discovering that higher-end removable veneers are far, far more affordable than conventional cosmetic dentistry costs and result in amazingly natural-looking and near-perfect smiles.
Actual Client of Brighter Image Lab wearing removable "BILVeneers"
With this technology available at such an affordable price, one might wonder why cosmetic dentists don't offer removable veneers for patients because spending tens of thousands of dollars is not an option.
"Most dentists are in the business of earning top dollar," says Bil Watson, Director of Brighter Image Lab. "They didn't spend hundreds of thousands of dollars on dental school to promote a product that does not result in the $20,000 patient."
Cosmetic Dentists Fail To Inform
As more people discover the benefits of removable cosmetic dental veneers (even if used for a temporary period of time) they are beginning to question the ethics of dentists who do not inform patients of the availability of this more affordable solution and why dentists don't offer it themselves. Some would argue that patients have a right to know all of their options when considering spending the kind of money required by cosmetic dentistry costs because dentists have a duty to inform people of the least affordable alternatives on the market.
If you are learning about removable dental veneers for the first time, what you learn will both surprise you and inspire you. A price list of conventional cosmetic dentistry cost for procedures has been provided below[1] which may further remind you why most patients have been outpriced by the cosmetic dental industry. This results in patients turning to dental labs such as Brighter Image Lab for quality, custom-made veneers that require no drilling and no dentist visit. 
Removable veneers from Brighter Image Lab is a great alternative to the high cosmetic dentistry cost
Common Cosmetic Dentistry Costs for Procedures
| Procedure | Price | other information |
| --- | --- | --- |
| | $925 to $2,500 per tooth | Can last 10 to 15 years |
| Composite Veneers | $250 to $1,500 per tooth | Can last 5 to 7 years |
| Dental Implants | $3,000 to $4000 per tooth | Full mouth replacement can run $60,000 or more |
| | $650 per visit | Takes 4-5 visits for full effect |
| | $2,100 to $4,500 for 3 missing teeth | prosthesis bridges gaps between two crowns |
| Gingivectomy | $235 for 1 to 3 teeth | removes gum tissue for less "gummy" smile |
| Dentures | $400 to $8,000 | Both partial and full dentures are available |
"The wonderful thing about a choice," says Watson, "is that it's your choice to make, and you're the one who gets to make it." Removable dental veneers, such as state-of-the-art custom made "Bil Veneers" from Brighter Image Lab, are not listed above. This is due to the fact that most dentists don't offer them as an alternative cosmetic solution for patients. Until the dental industry does recognize and accept removable veneers as a serious option for correcting an unpleasant smile – an option that more patients could afford – people will be contacting dental labs such as Brighter Image Lab for this practical and more affordable solution.
(Prices for the cosmetic dentistry costs listed above vary depending on geographic region. Price averages for cosmetic dental procedures vary from city to city. We found this data in cities like: San Francisco, Los Angeles, Chicago, New York City, Atlanta, and Dallas.)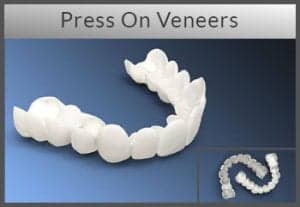 Our classic, beautifully designed, 100% Digitally Processed, Removable Veneers.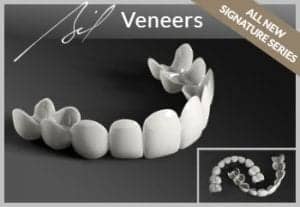 Our Master Crafted Veneers. Redesigned from the ground up to be Thinner, More Detailed, and Stronger than ever before.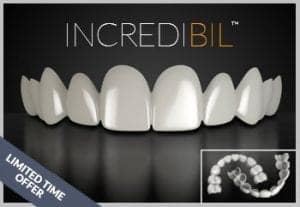 The newest addition to our family of veneers features unique light reflecting properties.