Introduction
In the past, the dental industry has relied on in-office visits to service patients. Today, the industry has adapted to serving patients remotely. While this transition has posed its challenges, it has also provided a host of opportunities for those who are creative enough to provide e-commerce solutions.
Many who have evolved to provide e-commerce solutions have transformed the dental industry for the better, offering affordable and accessible alternatives to expensive dental procedures.
In this blog, we will discuss how e-commerce is working for smile makeovers and why no-contact dentistry may become the new normal.
What is Dental E-Commerce?
Dental e-commerce is the process of buying and selling dental products by means of technology, such as by mobile applications and the Internet. This refers to both online retail and online shopping as well as electronic transactions.
How is E-Commerce Working for Smile Makeovers?
The COVID-19 pandemic has completely transformed the way people maintain their oral health. Social distancing, lockdowns and regulations have all but closed the traditional avenues for receiving dental care. Now, instead of going to see the dentist in-office, many people are choosing to go online for their smile solutions.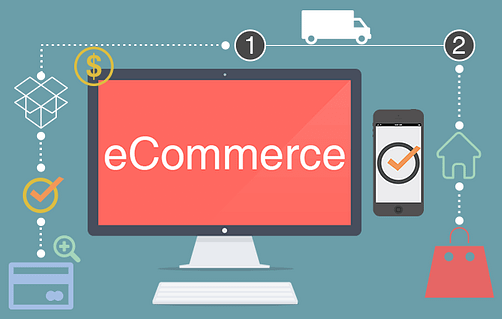 Smile enhancement options like Brighter Image Lab's dental veneers appeal to online clients by providing customizable, no-contact smile solutions. This unique online process allows clients to achieve a full smile makeover from home without a dentist and at a fraction of the cost of cosmetic dentistry. 
Brighter Image Lab's virtual process allows clients to choose, customize and pay for their new smile in minutes and without leaving their house. This virtual process has allowed them to serve over 300,000 clients across the world remotely from a single location, something very valuable in the Corona Virus era.
As the COVID-19 pandemic rages on, more and more people will go online in search of a solution. Read on to learn how e-commerce personalization trends appeal to these customers!
E-Commerce Personalization Trends
Large dental corporations can appeal to online clients by providing customizable products. Brighter Image Lab, for example, offers dental veneers that can be custom made with zero in-person contact.
Brighter Image Lab's design team works 24 hours a day to deliver the highest quality products at the lowest possible cost, and spend an average of 32 hours on each custom veneer order.
Think of them as your personal smile designers. Once you've received your FREE facial analysis, your smile designer will use the industry's leading technology to redesign your smile in 3D. This design is then used to create a set of custom-fit dental veneers meant only for you.
Bil Watson, Brighter Image Lab Director:
"At Brighter Image Lab, we believe the future is in personalization. We envision a world where people will shop for customized smile enhancement products instead of wasting time and money on "one size fits all" smile solutions."
The kind of customization that can be achieved with dental veneers surpasses what can be done with virtually any in-office dental solution. Dental veneers are molded to fit over your natural smile and contoured for the thinnest fit your teeth allow. They are the leading standard for customization and offer many options that will truly make your veneers one of a kind.
There are three dental veneer options: The Original PressOn Veneer, the improved BIL Veneer and the ultimate IncrediBIL Veneer. Here is a breakdown of these options:
The original PressOn Veneers come in the natural shade. They are beautifully designed and 100% digitally processed. These veneers come at a 0.7 to 1.7mm average thickness and includes an initial impression system absolutely free. PressOn Veneers come at a low price of $795 and are a great option for anyone who wants to improve their smile. Brigher Image Lab's staff and design team work 24 hours a day to deliver the highest quality products at the lowest possible cost, and spend an average of 32 hours on each custom veneer order.
The improved BIL Veneers are redesigned from the ground up to be thinner, more detailed, and stronger than ever before. They are detailed by hand and contoured for an ultra-thin and comfortable fit. Each set is designed with Sure Fit Seal Technology and comes with a personal virtual customer service representative. This veneer option comes in three different shades and is a great option for people who want to cover chipped or missing teeth.
The newest addition to the Brighter Image Lab family of veneers are the IncrediBIL Veneers. These veneers features unique light reflecting properties. They are made with an exclusive translucent material and digitally micro scaled for the thinnest fit possible. With the added benefit of targeted inter-oral digitization and fully dynamic smile design, IncrediBIL Veneers are the most advanced veneers available today.
The level of personalization that can be achieved with dental veneers surpasses the limited options available for clients who choose to improve their smiles with a dentist in-office. Dental veneers are also a fraction of the cost of cosmetic dentistry, giving clients all the benefits of a $20,000 smile makeover without breaking the bank!
Pricing and Delivering Smile Makeovers
The dental industry has been transformed by the COVID-19 pandemic and e-commerce business, but it has also been affected by new trends in pricing and delivering.
Online finance services are transforming the industry by allowing people to achieve their smile makeovers before they have the full amount to purchase. Brighter Image Lab's online financing offers 100% approval, $149 down and low $24 payments. The financing application can be found online and only takes 3 minutes to complete. Click below to start yours!
Brighter Image Lab also transforms the dental industry by delivering smile makeovers without requiring a single in-office visit or a dentist. Their unique Lab Direct veneer process consists of three simple steps: order your impression online or via phone, make impressions of your teeth using the Lab Direct Impression System and receive your customized, dental veneers in the mail. 
Brighter Image Lab's virtual veneer process provides a quality product that takes minutes rather than hours or weeks. At a time when so many services are moving into the virtual marketplace, they have fortified their position as a leader in e-commerce smile solutions.
During the most technologically advanced era in human history, no one should have to pay $20,000 and give up their natural teeth for a new smile. With dental veneers, they don't have to.
In-office smile solutions from a dentist can be expensive and time consuming. Some of the most popular smile enhancement options cost thousands, take weeks to complete, require numerous in-office visits and cause painful, irreparable damage to the natural teeth.
Dental veneers offer all the benefits of a full set of dental veneers without the pain, damage or inflated cost. They also offer a level of personalization you can't achieve with a dentist in-office.
E-Commerce Smile Makeovers: The Trend of the Future
The COVID-19 pandemic has demanded no-contact smile solutions, and the desire for no-touch shopping won't disappear any time soon. Now that COVID-19 has sensitized consumers to how viruses can spread, they will likely continue to practice precaution and shop online in the future.
With dental veneers, people no longer have to sit through uncomfortable and costly appointments or overpay for extreme solutions that destroy their natural teeth. They can achieve great results online without a dentist!
No-dentist dental veneers have transformed the way people see smile makeovers. As no-contact dentistry becomes the new normal, Brighter Image Lab will continue to set the bar for affordable smile solutions.
If you have a smile that you want to improve, you don't have to wait for dental offices to open back up to save tens of thousands of dollars. Be part of the future in dental e-commerce, simply click below and get started on your dental veneer order today!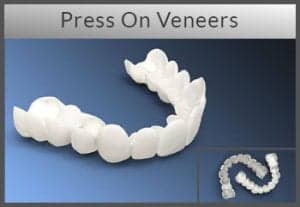 Our classic, beautifully designed, 100% Digitally Processed, Removable Veneers.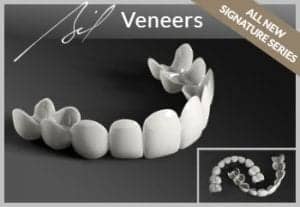 Our Master Crafted Veneers. Redesigned from the ground up to be Thinner, More Detailed, and Stronger than ever before.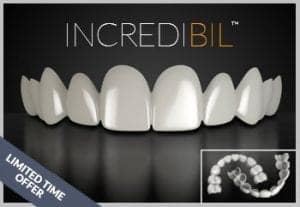 The newest addition to our family of veneers features unique light reflecting properties.