New Epic Hawaii Smile Makeover: Praises For Press On Veneers from Brighter Image Lab
Watch Doug, our Hawaii smile makeover client, give praise for his new Press On Veneers from Brighter Image Lab. Our staff was so excited when we got his video, we watched it repeatedly for days. Doug is a great guy, and we were happy to give him a great smile. Watch his BIL Press On Veneers review below:
New Signage
This week I wanted to talk to you about my signage. I moved into this office in 1999 and I've never put up a sign. So today, I think I'm going to put up a sign. It's pretty important to me that people have a sign, and everybody's always asked me how come I don't see a sign, so we're going to put up a sign.
I've had these posters since about 2000. This tape has been the best tape anyone could ever buy. I don't know what kind of tape it was, but you're looking at posters that have stayed for about 15 years so…Looks perfect to me.
Well, who knows? 20 years from now I may do something else, but it took me 20 years to put up a sign. Let me back up and see what this thing looks like from the outside…an office.
Kind of like the posters better, it's up. We got it, I think. It looks pretty good.
No New Smile Makeovers
This week we're not doing a smile makeover, we're still doing a lot of them. We have a lot of them in the works, but we are doing a TV commercial, and we're trying to do a commercial that we can send the different markets. Not just nationally, but internationally, so it's been a big deal.
We want to thank everybody who's helping our channel grow. We're now over 12 million views for over eleven thousand subscribers, so if you like what you see, if you like what we do with smile makeovers, please subscribe or leave us a comment below.
It's pretty important to us that we keep growing our channel, and it's just some of the things that we're trying to do. We really think that the smile makeovers that we do are going to be pretty interesting and I think people want to see it.
And, we got a whole lot of stuff coming your way. We like doing what we're doing, and so far you guys are helping to make it work. We've just been amazed we're finishing this week with the guy from Hawaii.
Client from Hawaii
We were going to cover him anyway but then he just did his own. He takes, he did his own stuff and we think it was pretty genuine and we really just didn't want to mess with it, so we kind of did a little bit of re-editing on some videos that he sent us and we're going to finish our blog with that.
I want to tell you I very very much appreciate him I think he he's an ideal person that speaks for what we do in the he kind of speaks on our behalf. I will tell you we didn't ask him for the videos and I really never spoke with him other than I've seen some of his work and I worked on this case but I was just real proud to see that we were able to send something make it happen and I think you'll see whether it's going to have enough to change his life.
We truly believe that what we did is the kind of work that we want to do and I would do it all day long for for life for this guy. So we're going to finish our blog with him from Honolulu, Hawaii.
Let us know what you think? Comment below and we'll see you next week.
Thank you, guys.
Hawaii Smile Makeover
Aloha Youtubers, it's me Doug all over from the island of Oahu in Hawaii. I'll be getting married so, I just want to improve my smile
I didn't smile for over ten years. I've been having trouble smiling and being happy and always hahahaha covering my mouth with my hands for years, and it's pretty irritating after a while.
Just hope and pray that these guys are doing a good veneer for me and come on Brighter Image Lab, because I know you guys are good.
This is what I'm working with as of right now. So here it is, yeah.
It's going on four or five days now, and I love it, I love it! Ah look at that! Thank you, Laurie, Juan, the whole staff at Brighter Image Lab.
Kenna, can't forget you Kenna. Bil, you guys have been awesome! Thank you guys so much!
It looks amazing, beautiful! I would never show my teeth in a million years but now, I'm happier than ever.
Loving His New Smile
I got confidence, back um I love to smile and I love it!
Thank you Brighter Image Labs for changing not only my smile, my appearance. All in all, you guys changed my life with a simple procedure. I love it!
Before you guys thinking about getting these Press-On Veneers, do it, do it, uh, do it, do it. It's worth it, mm, ah. I can't feel my face when I'm with you, cuz I love i!t Oh, cuz I love it, oh, oh.
Hope you guys like it, cause I do. Thank you guys!
Appreciation for the Hawaii Smile Makeover
Brighter Image Lab, you're the best! God bless all you guys, thank you guys, Brighter Image Lab, Press-On Veneers, get it, get it, ah!
Honolulu, HI is only the most recent city we did a Hawaii smile makeover in. We've also heard stories from clients in areas all over the world.
Thank you for watching this video from Brighter Image Lab. Please make sure you're following our YouTube Channel to receive all of our important updates and offers. – Click here to subscribe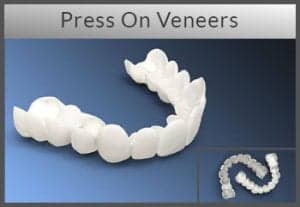 Our classic, beautifully designed, 100% Digitally Processed, Removable Veneers.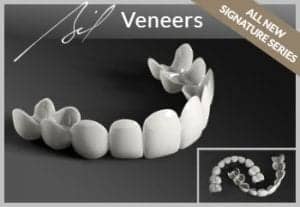 Our Master Crafted Veneers. Redesigned from the ground up to be Thinner, More Detailed, and Stronger than ever before.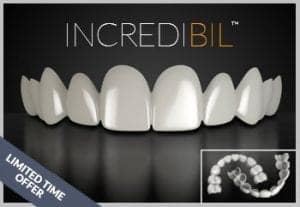 The newest addition to our family of veneers features unique light reflecting properties.