How do teeth look after dental veneers? Dental veneers can change your smile for the better. Veneers cover crooked, stained, small, and even missing teeth.
Still unsure? Keep reading to see for yourself!
How Do Teeth Look After Dental Veneers?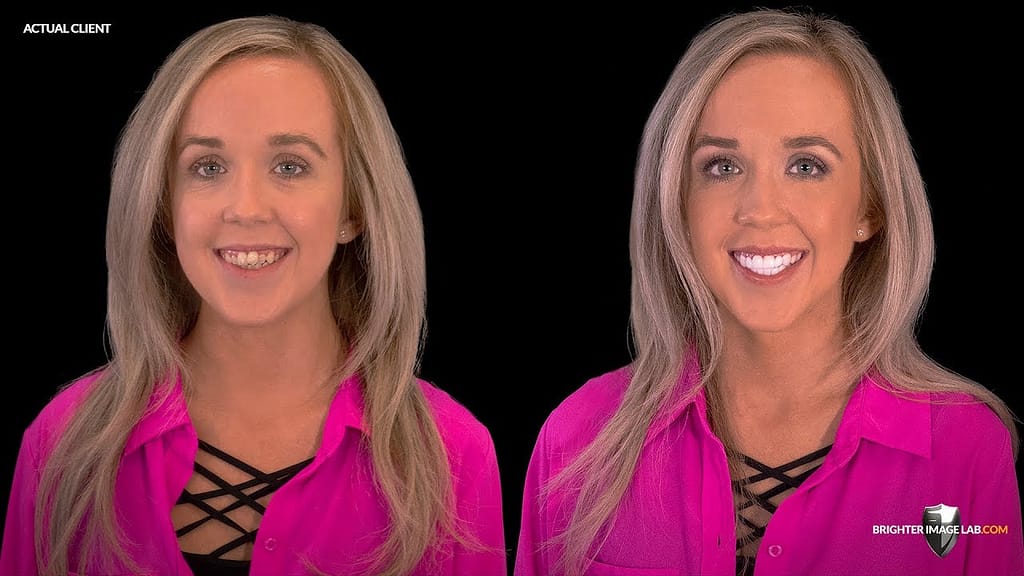 Braces are awkward at any age but are tough for adults especially.
If you're one of the many people struggling with crooked teeth, braces aren't the only option! Dental veneers can give you the results you need – beautifully straight teeth – without an expensive orthodontist bill.
Affordable veneers are also much quicker. You can typically get them within a month, but braces take 18-24 months of painful, continual use.
How White Do Teeth Look After Dental Veneers?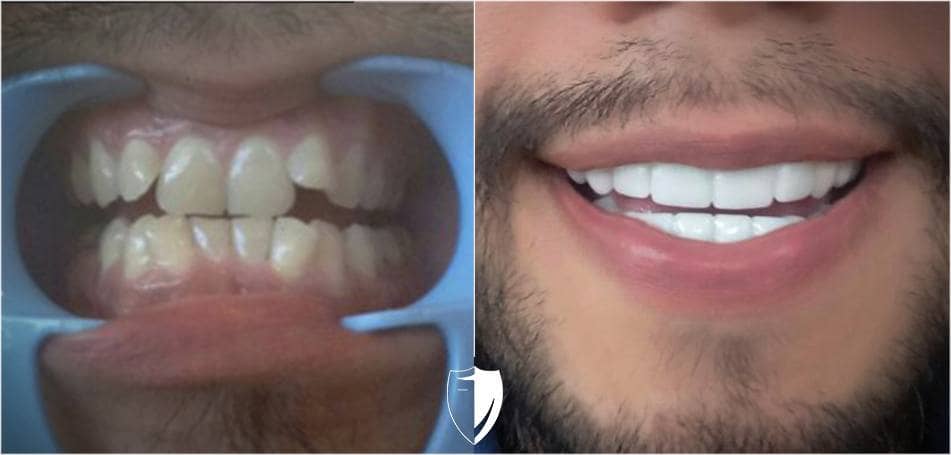 Living with stained teeth is a difficult struggle. A great perk of dental veneers is that they give you a bright Hollywood smile!
Well-made veneers look like natural, white teeth. They don't look plastic, but look like normal teeth that happen to be stunningly white and gorgeous.
Good-quality veneers don't stain like natural teeth typically do over time, and when they do, it is easier to remove those stains.
Do Teeth Look Natural After Dental Veneers?
Some people struggle with their teeth being too small, or their smile appearing gummy. When a patient walks into a dentist office with these issues, dentists typically provide a treatment plan of crowns or gum altering procedures. Both are expensive, painful, and unnecessarily invasive.
Dental veneers are designed to fit your natural gum line so your teeth and gums appear perfectly sized!
Do Veneers Cover Missing Teeth?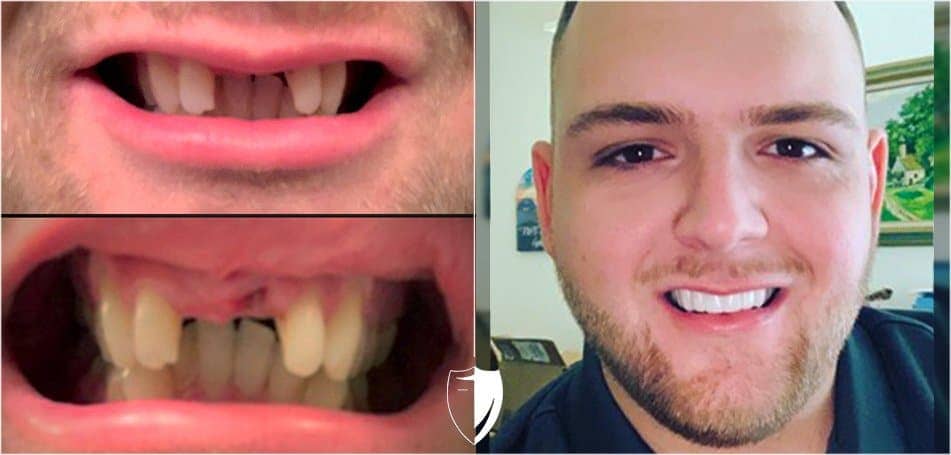 My favorite transformations involve missing teeth. This is often a huge source of embarrassment for people.
Dental veneers are an amazing option for covering missing teeth without complicated and unnecessary dental procedures.
This smile transformation is truly life-changing since missing teeth are often an unfortunate stereotype representing poverty, poor dental hygiene, and drug abuse.
Put On A Happy Face With Dental Veneers
Smiling is so important for your self-esteem, and dental veneers can really help you feel comfortable smiling again.
Good veneers give the ability to grin, smirk, and laugh effortlessly without any hesitation or embarrassment.
It's amazing to see someone comfortable smiling for the first time in years. All of the stress seems to melt off of their face as they rediscover their freedom to smile.
Do Your Research
Make sure you adequately research companies before purchasing dental veneers. Some companies, even dentist offices, sell options that look fake and don't fix the dental aesthetics they claim to.
Some Are Plastic-Looking
These cheap thermoform copies of a patient's original teeth being sold like a real dental veneer. Some companies to be wary of are:
Any one-size-fits-all product
Some Don't Last
Dental veneers (temporaries) offered at dentist offices may not last as long as you expect them to.
Traditionally, veneers only last 5-15 years before replacement is required.
Some situations are much less. This Snap-On-Smile client had veneers that needed replacement after only two years of use.
Companies like these are the reason many people are afraid to get dental veneers. Your smile is your best investment, and purchasing veneers is a big choice. It's important to be sure the company you choose has integrity and has your best interest in mind.
Brighter Image Lab
Brighter Image Lab is a trustworthy company that clients can count on. They've created high-quality dental veneers for over 10 years, and they've been in business for over 20 years. The before-and-after pictures above are all success stories from Brighter Image Lab's clients. The staff at Brighter Image Lab work hard to make sure every dental veneer is extremely high-quality while keeping the cost affordable. 
Brighter Image Lab has spent years perfecting the technology. Digital imaging is used to design each veneer specifically for each client. The designers create veneers from a proprietary resin, first developed by NASA, that looks discretely like natural teeth.
Brighter Image Lab offers an amazing product that gives their clients the ability to smile with confidence.
Many people wonder … how do teeth look after dental veneers? Do the above examples give you the answer that you've been seeking? Do they give you a picture of what you want your teeth to look like? Check out the Brighter Image Lab products and affordable payment options!
Our classic, beautifully designed, 100% Digitally Processed, Removable Veneers.
Our Master Crafted Veneers. Redesigned from the ground up to be Thinner, More Detailed, and Stronger than ever before.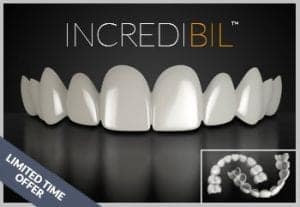 The newest addition to our family of veneers features unique light reflecting properties.