International Model Gets Smile Makeover from Brighter Image Lab
Watch this video to see how Brighter Image Lab got an international model to photograph her smile for the first time.
International Model finds Brighter Image Lab
It was, I don't know, I can't remember how I came across your page, honestly. I think, yes, it was through YouTube. I was late up, just searching stuff on YouTube, and then some girl talked about how, oh it says, 'affordable teeth'. I'm like, "I have to click this."
And then I forward, forward and just waiting at the end to see what she's going to do, and then when she said that I had to go on your website. And that's how I found out – not even through Instagram, through YouTube.
Youtube's been good to us.
Then it was so hard for me when I do the fashion week. Everyone is just laughing and having fun and I'm always self-conscious. "Oh my god, they're going to just stare at my teeth."
It's not just a smile, it's her brand
So, my goal is to see if I can get you to smile. I think there's a part of you that says, "I just want to grow my platform or my…" I think you said followers. But you just have a lot more opportunities to be able to do some things if you weren't guarded against your smile.
Because everything else is just perfect and then all of the sudden you just get this little limitation and there's no reason for you to have it. You have a whole life to live, you know. What happens if you had to go four more years or five more years.
I always ask people, if you just go back 24 months, how many more people would you have smiled at? How many more people would you've…
I would have talked to a lot of people, especially guys!
Yeah, like you, yeah, because you want them to see.
I never wanted to, like even when someone invited me, I'm like, uh-uh. Just, I didn't like that face to face. I'm like, "They're going to stare at my face." Like it was so…
It's a subconscious thing. I think everybody watching this would agree, if there's something holding you back, you should be able to get past it.
Definitely.
But it's just so frickin expensive.
It is.
An international model that doesn't smile is out of fashion
And I get it, fashion is about being serious and looking good, but I felt like there was something missing in your element. Because when I talk to you, you feel like you have the spirit that you always want to laugh and you just don't.
I don't. People talk to me like, "You're so friendly, you're so like outgoing, but through your pictures you're just like so different."
So, I thought if I could get this international model to smiling. We were just under a real quick timeline and I really liked the way you said, "Hey, I'm here Mr. Watson, you need to, you need to come back to the table. Don't discard me."
And I remember thinking, "Wow, she's pretty serious." And once I knew that, then we kind of got engaged and I think you worked with some people from our staff.
I did. I met a lot of amazing people that helped me through every single thing. You know, doing the process as well. As you can tell, I had a hard time getting the fitting right. They helped me every step out of the way.
A smile is worth the patience
And I thought like taking their time and doing this, I was more than amazed. And that's why I was like, "You know what, it's worth it for me to be patient. Even if it takes a full year."
I want everything I can do to get you to where smiling is not a problem, where you don't think about it. You know, we sent you some draft ones.
Your team helped me. You send me out the first veneers. I was like in love with it. It was perfect. They fit tight enough and just, it was, I feel like these are made for me. The only thing is the bottom, I mean the top one was like, I just felt like they were a little bit big.
Perfecting perfection
Yes and so we, at the time, we thought, it can't be – look at the impression. And then when you said, I want to try again, and I sent your another impression. It made it real clear that we'd actually kind of moved the gum line.
And so, it gave us more opportunity to be aggressive. You haven't seen the last ones yet.
No, I haven't.
I'm like dying to see them.
So, let's get started. Let's get some new ones. Everybody's gonna ask, but I don't think they'd doubt that you haven't seen them.
Oh, I'm dying. Forget about everyone else.
It's going to take a little bit to get used to the adjusted these.
They are definitely so much smaller.
Introducing Translucent White
These are glazed. This is a new shade that we have introduced. It's a translucent white and it's got a new coating on it that makes it gloss like it's like lip gloss. But your teeth always look wet. Okay?
I'm like give it to me!
I think you can tell, these are so much smaller than the ones we've sent before.
Oh, yes.
This is yours.
Oh my God, they look great. I'm gonna get you a mirror in just a second. Hold on one second.
I can tell they feel different because my lip is not up. Oh my God.
They're gonna set down a little bit more in the next few days.
Yes.
Let's try the bottoms. That way you can push more on them.
I'm, like, even more nervous to put them on.
They look amazing from here.
I honestly love them!
They feel smaller?
They do, definitely. My lip is not like out here. I just have to get used to when I speak. That's it.
She was never able to smile
You've had spaces between your teeth your whole life.
I did. Even I had braces when I was in high school.
So you've never been able to have a conversation where everybody sees you as just straight teeth?
Never. I'm always like looking down or just playing with my hair.
They look so freakin good. Like, it takes a little bit for them to get used to.
It does.
And your job's to find a flaw in anything because you're a perfectionist. Anybody who sees her would go, "Wow, she's so put together." It's exactly and then look at your- I'm just, I'm going to give you a minute.
They're really beautiful. I love it how it fits my face like so much smaller. I feel like I can talk wearing it much, much better, compared.
Yes. The impression is incredibly important. Do you agree? Remember I told you-
I think they are so worth it for everyone to invest in. I honestly think, I just wish I knew 10 years back.
No real choice with the dentist
And you didn't have to grind your teeth. You didn't have to pay thousands. I'm sure you went to…
All that pain.
…You went to the dentist?
I did. They actually said it would at least cost up to $10,000.
Are you going to live, are you going to eat, or are you gonna get your teeth done?
Or just smile and say, "Yeah, I spent all my money on getting new teeth."
And be in debt.
It's just not worth it.
Like, I'm sure it's just tough.
It's sad because there's a lot of people who can't afford it. The average person cannot afford something that expensive without some help.
Only about 4% of the people who are looking into getting their teeth, what's called dental restoration, actually get it done. And they just don't do it. Some of them…
Definitely, someone has to go to NBC. Where, you know, people can know – I feel like enough of the world doesn't know about you and what you do. And you don't just sell something you actually put hands and you go and help the customers.
The dentist only cared about money
It's not just like, "Oh, let me just have her money and give her whatever that fits her."
I think you can tell, we worked hard to get yours done.
I know.
It was pretty challenging because of the way they gapped down a little down. But, if you didn't, if we didn't work together, the only choice you would have had was to grind your teeth.
Definitely. I love it. I'm not going to stop looking at myself now.
Well, it's just that you've trained yourself not to let your lips go up.
International model learns how to smile
Yeah and that's why now, it's like now I have to train back myself to smile. Like, 'it's okay, you can smile, no one is looking at you." Now, that's what I have to get used to. I still feel like, "Oh my God, they're staring at me."
I'm staring at you now because-
It's been 15-20 years. God knows how long I didn't smile.
I'm hoping that you'll use it as a tool to have a voice, to do stuff that's closer – not just clothes, makeup, hair – and things that you're passionate about.
And go out there and not be so scared.
Straight up. Just go right and get…
Exactly.
But you're a strong person. You realize you ran over me. You're like, "Hey, dude!"
She won't back down
I get that a lot. I'm so tiny but I tell someone like, no. If something is wrong or something is unprofessional, I like to stop them.
I like the way you say that.
Because I feel like I grew up enough here to know what's right and what's wrong. Where, where I come from, it depends on who you are.
As big a following as you have, as many pictures as you post, hundreds of thousands of people, and you don't smile at guys because you're afraid they're gonna judge you. Your teeth look so freaking good.
Thank you! Thanks to you. I mean, you're the genius behind it.
Well, you're just a happier person. If anyone ever wants to know what you're really like, I can tell you that I think you're a lot more happy than you are serious. Even though you've done really good at carrying yourself, I was very glad that you worked with me.
You always have to have motivated people on both sides.
That's true.
And we're always looking for people we can make a change with. I think today we made a big change. Don't you think?
Definitely. Definitely.
Yeah we made a change.
Reflecting on making an international model smile
You made an international model that never smiled, pretty much my whole life, to like the biggest smile. I mean that's like, forget about giving her money or anything, that means more to her than anything else.
It's uh, you can give it better, you can thank people with your smile.
Yeah.
And if you can't-
You don't even have to talk, by just smiling you can make someone else smile.
And um, yeah you know. So, we're going to end it there. We'll talk soon. Thank you for coming.
Boom, thank you!
Learn more at BrighterImageLab.com
Thank you for watching this video from Brighter Image Lab. Please make sure you're following our YouTube Channel to receive all of our important updates and offers. – Click here to subscribe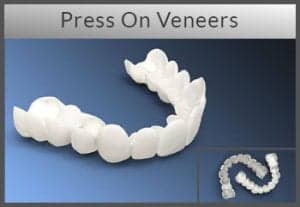 Our classic, beautifully designed, 100% Digitally Processed, Removable Veneers.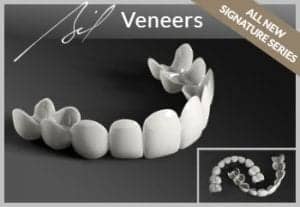 Our Master Crafted Veneers. Redesigned from the ground up to be Thinner, More Detailed, and Stronger than ever before.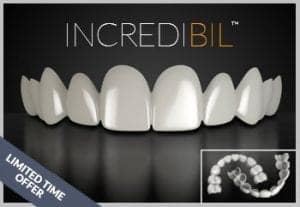 The newest addition to our family of veneers features unique light reflecting properties.
This international model got her smile makeover with Press On Veneers in Boston, but we can help you get a new smile all over the world, in places like: Mexico City, Ecatepec, Nezahualcoyoti, Cancun, Mexico; Guadalajara, Zapopan, Jalisco; Puebla; Tijuana, Mexicali, Baja California; Juarez, Chihuahua; Leon, Guanajuato; Monterrey, Nuevo Leon; Acapulco, Guerrero; Nassau, Bahamas, Belmopan, Belize, St. John's, Antigua and Barbuda; San Juan, Puerto Rico; Panama City, Panama; Kingston, Jamaica; Tegucigalpa, Honduras; Port of Spain, Trinidad and Tobago; Argentina, Buenos Aires, Bolivia, La Paz and Sucre, Brazil, Brasília, Chile, Santiago, Colombia, Bogotá, Ecuador, Quito, French Guiana, Cayenne, Guyana, Georgetown, Venezuela, Caracas, Peru, Lima, San José , Costa Rica, and most areas in Central and South America.