Makeover Testimonial and Brighter Image Lab Receives a LoveBilly T-Shirt from Casey Neistat 
Watch this video to see another inspiring makeover testimonial and how you can win a Casey Neistat LoveBilly t-shirt.
Package from Love Billy
Is Bil expecting a package? Hey Bil, a package came for you today from New York from LoveBilly.com.
We know what it is.
Watching Casey Neistat
This was pretty cool because this week we're watching Casey Neistat.
I love breakfast meetings. Well, I don't love any meetings but-
You know that lovely girl that I married who's called Candice? Well her little company called Billy is doing so well they're expanding from their itty bitty office into a significantly larger office.
How many more t-shirts do you have to sell before you can afford to remove that wall?
Bam!
I love it!
We actually have two of them. I'm gonna leave this one in the package.
And then you go BAM. That's pretty good. Does it fit?
It looks good.
Finding Inspiration
I think it looks good. I want to tell you that we are very inspired by the Casey Neistat videos and when we found out that they were doing LoveBilly with Candice Neistat, we wanted to get some t-shirts.
I don't know if many of you know it, but my name is actually Billy. So when it says Love Billy, I thought, "Wow!" And then we found out that Casey Neistat's wife is actually from Texas. No connection, I don't know her.
But when they said LoveBilly, I thought, "Why not? it'd be a great thing to put in the vlog." And I think I can wear the t-shirts now that I see them. They actually feel really really good.
I'm gonna have Kenna look at the responses and she is going to make sure that if you want the free t-shirt like this, that we send it to somebody.
I think a lot of the Neistats. Candice is doing a good thing. We like the fact that it's a New York company and we like the LoveBilly.com and I think everybody should love Billy.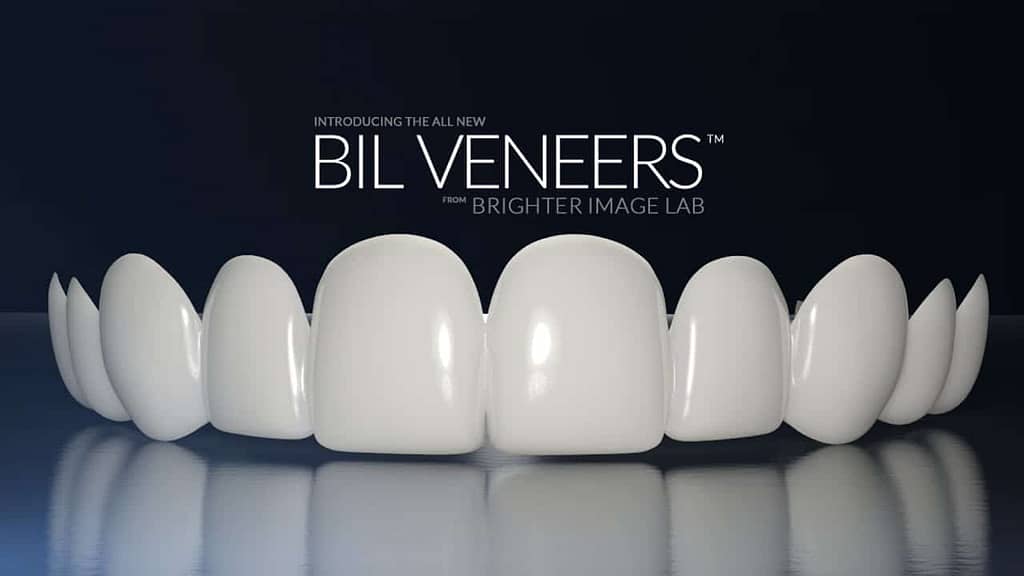 A Smile Makeover Testimonial
So, I want to talk about this week's vlog. It's a smile makeover testimonial. I got some pictures from the lady and I got a testimonial from her that I thought was pretty compelling. I actually got two this week.
When this little girl, what was her name? Eva Spears. What she told me was I've waited 4 decades for this. Thank you Brighter Image. And I thought that was a big deal. I'll show you the pictures. I think she's really impressive. And the pictures will be on the screen, I'll have them edit that in.
I just think it's pretty cool when you do something and someone says I've waited 4 decades. I know that the majority of people who watch this video haven't even lived 4 decades. How many decades have you lived? 2?
Over 2.
Over 2?
Yeah.
Barely over 2. But I have this new testimony that I got from this lady. Incredibly impressive individual and what she said to me were some things that made me want to stop and go let's just put it in the vlog.
Do You Have a Bad Smile?
Because I think she speaks to about 98% of the people who have a bad smile, who want to look at what their real dental choices are. And so, I feel pretty good about it. This is a makeover testimonial that I think changed me and I thought that the pictures were so good that I thought, "Let's just go ahead and make it a vlog. Let's just turn it into something."
But it's not so much the before and afters. What I want you to know is: we helped her with her smile. And I think what you'll see is: what we do helps everything else be more contagious. It was just a good spirit.
Just another reason to show about how when you do one good thing for yourself, other things start coming together and it truly truly truly becomes contagious. This is the kind of makeover testimonial that I think this company lives for and it just made a bad week a good week.
Appreciative of the Makeover Testimonial
And so I want to take I want to close this vlog by saying I very, very, very, very much appreciate this lady. I didn't solicit this at all. I've never spoken to her. I've never spoken with her through our staff and she sent me these pictures and sent me this testimony. So, thank you.
So, in closing, I want to let her know that your pictures have been very inspiring to our staff and there's not anything that that we did for you that wasn't done out of great appreciation for just the fact that it actually does what it did.
I guess the best thing I want to say is just thank you so much. When we get this kind of appreciation back, it makes it to where I think everybody in the company wants to go, "Wow, we can do more of these."
These Testimonials Make It Worth It
And if you're going to be from Texas, and working in 100 degree temperature, and have to walk down from the parking lot to the office every day, it's something like this that makes it worth it.
And I'd love to see a lot more of them, but I think your pictures will go a long way with helping other people make some of the same choices. Thank you so much and I'll see you next week. Goodbye.
Clarissa's Story:
To: Brighter Image Lab
"I would just like to thank you guys. I know you hear it a lot, but they change your whole world, period. When you're afraid to open your mouth and speak, or you're afraid to laugh because of what your teeth look like, you're living with a shame knowing people are judging you.
And getting it fixed is too expensive 98% of the time. It's not a permanent solution, but until it can be fixed, that you guys are the best thing that's happened to me in a long time. Thank you guys from the bottom of my heart.
I no longer have to cover my face when I'm laughing or find ways to speak looking down so people don't pay attention.
Again, thank you."
– Clarissa, Makeover Testimonial
We Wanted to Thank You Back.
– Brighter Image Lab
Learn more at BrighterImageLab.com
Thank you for watching this video from Brighter Image Lab. Please make sure you're following our YouTube Channel to receive all of our important updates and offers. – Click here to subscribe
Our classic, beautifully designed, 100% Digitally Processed, Removable Veneers.
Our Master Crafted Veneers. Redesigned from the ground up to be Thinner, More Detailed, and Stronger than ever before.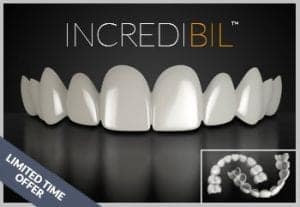 The newest addition to our family of veneers features unique light reflecting properties.
This smile makeover testimonial vlog was filmed in Fort Worth but we serve clients all over the world in places like: Mexico City, Ecatepec, Nezahualcoyoti, Cancun, Mexico; Guadalajara, Zapopan, Jalisco; Puebla; Tijuana, Mexicali, Baja California; Juarez, Chihuahua; Leon, Guanajuato; Monterrey, Nuevo Leon; Acapulco, Guerrero; Nassau, Bahamas, Belmopan, Belize, St. John's, Antigua and Barbuda; San Juan, Puerto Rico; Panama City, Panama; Kingston, Jamaica; Tegucigalpa, Honduras; Port of Spain, Trinidad and Tobago; Argentina, Buenos Aires, Bolivia, La Paz and Sucre, Brazil, Brasília, Chile, Santiago, Colombia, Bogotá, Ecuador, Quito, French Guiana, Cayenne, Guyana, Georgetown, Venezuela, Caracas, Peru, Lima, San José , Costa Rica, and most areas in Central and South America.