A Mothers Day Makeover and a Daughter's Wedding Saved
Watch this video about a mother who got the best birthday gift she could ask for. A Mother's Day makeover that arrived in time for her daughter's wedding.
Your smile is not a luxury. It's a tool that helps you be you. Everything that we're doing today is not a luxury, and a girl needs her stuff. I didn't come here for a good story. It was a good story by itself, but when I see this I'm just like, "Where's she been?"
Brighter Image Lab, this is Laurie.
Hello, this is Angela Pyle. I've lost a bunch of teeth. I have severe…
I was showing your your images to my director, and your impression, and he would really like to speak with you.
Angela, just so you know me, my name is Bil and I'm sorry that you're in this situation. I'm not sure it can be done…
My daughter is getting married on Friday and…
A week from yesterday?
Yeah, and see the thing is, like, I don't even want to be there you know if I can't even…
I understand…
Because it's so embarrassing. My teeth are so horrid, I don't even want to talk to anybody.
A Mothers Day Makeover from Brighter Image Lab
Angela, this is a Matt. I'm with Brighter Image Lab.
Yes.
Hey, listen, um, I was just talking to Bil. We're probably not going to get it out in time for the last overnight FedEx, but he is willing to deliver them.
Thank you guys.
You…
I appreciate it. You have no idea how much this means to me. I mean, I can't. I feel like I'm in a dream. That some one has taken the time to do something, and like it's something you see happen to other peoples, but people I have, I've never ever experienced it. So thanks so much.
Seemed like you really took to heart my condition, and like really wanted to help. And, you know, wasn't just a business to him. I knew then that Brighter Images was just so special compared to any other company I'd ever known.
There's nice people and that you care even if you're a stranger.
Bil Delivers a Mothers Day Makeover
She ready for me?
I just hope this works. You know what? There's always a chance somebody can drop the ball. But, I feel good about it.
I can't tell you…On a few occasions of doing this job when they see themselves beautiful, everything changes. And it all starts with the smile, because that says I'm here, I'm in the game.
Well, it came at the perfect time because it has been a time like, you know I feel like throwing in the towel because you feel like you're no help to anyone…
At least think about it.
Yeah.
You can. I bought a different set just in case, but I I did what I thought would be perfect. Which means from a side profile there's not going to be as much of incession, but you're gonna feel it.
Like it's gonna go, you know, like…
Yeah.
Almost like how you put a cotton ring underneath your lip. You're gonna go, but when you see it it should be amazing. It's supposed to be perfect, but we have insurance. There one that's thin, one's thicker.
The Making of a Mothers Day Makeover
Here's the thing, so I had zero hours to negotiate. There was no way, you weren't in an area to really speak for yourself. You had that, if you had to get someone to help you, you'd probably get me and I would have said let's go with what you know.
And so that's what we did. I did the very best I could do it's just going to be whether I made the right choices. But the makeup artist is doing well for you, the hair is coming on, and… Very good. You guys do nails here too? Do not. They do them next door don't they?
Yes, and they are very good.
Are they? Might need to go next door, unless you were gonna get it done anyway?
No.
You're not dying for time are you?
No.
A Mothers Day Makeover in Time For Her Daughter's Wedding
You're gonna make it in time, because it brings it all together. Today, a lot of what people see and do is going to be nothing that you say. It's gonna be all your expressions, and body language says everything. And you can't have good body language without your hands. And in order to be able to see that you've come full circle, it's worth us getting our hands done if you have the time.
You ready try these on?
Yeah.
I gotta ask you hard questions. The back teeth are they rooted really well or stable? Are they strong?
Pretty Much.
Wow. Perfect, then let's do this bottom one. We're almost there.
I can't believe that I have teeth!
They feel way big?
They just feel odd I just get used to them.
In your whole life you've never seen your teeth move your lip out. It's always been straight down, and so right now we're bringing the lip we used for a lip instead of just something that's in front of you.
Right, I can't even believe it.
It's working.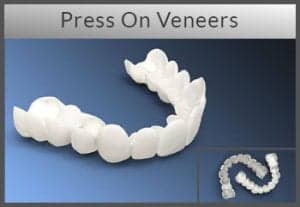 Our classic, beautifully designed, 100% Digitally Processed, Removable Veneers.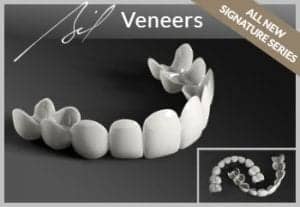 Our Master Crafted Veneers. Redesigned from the ground up to be Thinner, More Detailed, and Stronger than ever before.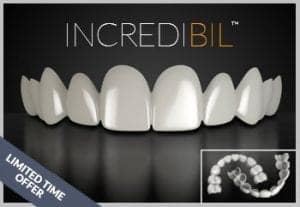 The newest addition to our family of veneers features unique light reflecting properties.
Smiling Bigger Than Ever
I'm so happy, we're making it work, I can't believe it. I think you're gonna see you've never…That you've probably never seen your smile this big. Let's keep looking at it, if you don't mind?
Okay.
Because you got to keep showing it. Let me see you? It looks so good!
Thank you!
You need to look, I mean I guess you've only seen them for a second. No one's gonna believe that you haven't seen this before.
I haven't and I guarantee I this is the first time I've ever met you in my life.
And we did it in five minutes.
And last Saturday's the first time I ever talked to you. Yeah I can tell it's…
You're already talking in them?
It's a huge difference.
Like there's no…You don't have much of a lisp?
First thing and…
Just a little bit, and you'll get used to it, but you're gonna be able to smile for wedding pictures correct?
Yeah.
Can you look in that mirror and see if you can see them, like stand up? Tell me about the front lip. I'm so concerned about that because I took a big choice to bring those out.
Oh, I like it like that.
Boy, you don't know how scary that is when you've got someone that you're doing something for that you've never met.
Yeah, I'll definitely have to watch this.
Yes.
Thank you.
You don't owe me thanks, thank you!
Yeah, I have to hug you.
A Photogenic Smile
We're going to get a picture in a minute, but I think we're gonna go next door. So, we're going to stay mic-ed up.
I've never had my nails done.
Never?
No. Never?
Never, ever.
Well, if you can take a compliment, I'm seeing one of the most striking individuals come together. The makeup and the hair and the strongness of your smile with it with a good square look. Very, very striking for you.
It's a testament of how much you care about your daughter. Like, I wish that she could have seen…
Mom Will See My New Smile
I can't wait, I can't wait. My mom's coming in today too, and I can't wait for her to see them. She'll be so happy.
I have people tell me all the time, "Bil, when you left you should have done one thing for me." What do you?..What did…What'd I do? I think it was…I'm not sharing responsibility. Tell me what you already knew. You tell me a couple of times to practice smiling. Please in the future tell people to smile more. It took me months to get ready to smile on something I could have done in a few hours.
Well you've rescinded back away from society, and you have to now take that step is to be back in front of it. Because the people that you represent deserve to be represented. Your little girl deserves to have her momma today.
She Was Going to Miss Her Daughter's Wedding Because of Her Smile
I said I can come and sit on the pew, and I wasn't going to go to the reception because of it.
You were gonna stay home from your baby girls wedding? All because you felt bad about the way you look. Mom's showing up for the first time in a couple years. I wish, I wish that the circumstances hadn't made us have to meet like we did, but if they're going to exist and you have they stand up and go nothing's gonna hold me back.
Every once in a while get to see whether what you do matters, and I think what we did today matters. I think so.
Yes it matters, and like I said I can never thank you guys enough I know you say you don't need to be I mean you have no idea how much it means.
I hope you feel like a good girl today.
I do.
Nails done, hair is done. There's tons of stuff, and you're gonna see some people.
Yes.
This Mothers Day Makeover Saved Her Daughter's Wedding
Today's about you and your daughter, so we wanna bail out early. We want to get out of your way so you can go be you.
I just want to tell you when you talked about my smile…One of the first things I ever had said to me, one of the first churches that I went to there was an evangelist there. And at the end of the week when, I don't know how your church pastor did it, but like he went to the back and people went out and would shake hands.
I always had the preacher of the back of the church.
And so when…
Boy, those were the good old days for you.
Yeah. When I came through, he shook my hand and he told me he said don't ever lose your smile.
And you lost it? But we got it back.
And, I mean, that was when I was 18 he told me.
That's a trademark for you?
Not to ever lose my smile, and so you you gave it back to me today.
learn more about smile makeovers at brighterimagelab.com
Thank you for watching this video from Brighter Image Lab. Please make sure you're following our YouTube Channel to receive all of our important updates and offers. – Click here to subscribe
This Mothers Day Makeover was done in Kentucky, but we provide Mothers Day Makeovers in: New York, Los Angeles, Chicago, Houston, Philadelphia, Phoenix, San Antonio, San Diego, Dallas, Fort Worth, San Jose, Austin, Jacksonville, Columbus, San Francisco, Charlotte, Seattle, Denver, El Paso, Washington D.C., Boston, Oklahoma City, Honolulu, Anchorage, Orlando, and any area in the U.S.
Watch this Mother's Day Makeover and more on our YouTube Channel.