NEW Dental Veneers Review Draws Hate From Cosmetic Dentists
Watch this video of Tina giving her new dental veneers review. We can't tell you how much feedback we've received from cosmetic dentists who hate her review. We think it may be a bit of jealousy, but we'll let you watch and decide for yourself.
Bil Discusses Tina's New Dental Veneers Review
Tell me when we're ready.
We're ready.
Okay. You can't you freeze up now. What are you saying?
I'm not just trying to..
Trying to quit cussing? Trying to quit using all those bad words? What a shocker!
Hey guys, this week I want to take a few minutes and talk about this week's blog. If I had to say anything I would say it's probably more of a "Thank you" blog, and it started kind of weird. You know this time of year almost everything that we work on is for people calling and saying: "If you can, can you help me get my veneers early because I've got a party or I've got Christmas or Thanksgiving." Or, "I've got family coming in and all that's important to us," and we try to do that.
Something A Bit Different
We're working really hard to get everything out. It's the time of year where a lot of people are taking off but we're not taking off here. We're actually working to get people what they've worked for already which is a new smile, and that's why this week was a little bit different.
Somebody called me and was hoping that we can get it done and get it out, and the theory was is it wasn't for Christmas and it wasn't for New Year's, it was actually their birthday. It was a special birthday because not only was it their birthday but they were going on a trip, they were going to Cabo.
Getting a Good Impression
They told me that she was pretty genuine, and that she'd been very patient and allowed us to do everything that we needed to do to afford us a time to get a good impression and to do the job right.
This week's vlog is all about that. I was able to walk in and get a "Thank you" review and I don't think you've seen it yet but it's pretty sincere. I thought we would just make it a blog and then when I watched it I wanted to take this as an opportunity to thank her personally, so Tina, Thank you.
We Appreciate Your New Dental Veneers Review Tina
I mean in the middle of all that you've got going on from a little bit of what I've seen to take the time and do a video for me and and say "thanks" for us doing what we did, we want to say thank you for doing what you did. Which was trust us with your smile on the way to a very important vacation on a very important set of dates in your life.
Also to say happy birthday to you and to let you know that the type of client that we like to work for is the ones that we think are trying to improve their own life and thank you more than you know for the new dental veneers review.
They helped us a lot and I'll let you know, I don't know this lady and she doesn't know me and I'm hoping that she'll take these veneers and it'll help her be more of a person that she would have been if she would have had this smile all this time.
Send Us Your New Dental Veneers Review
That seems to be the theme we hope this next year is all that you want it to be and if you can send us more pictures and don't be afraid to text us in the future. But it's nice to know that somebody that we almost didn't have time to pay attention to not only did we do it but it came back real quick and super fast I think she went straight to Cabo.
She was on her way to the airport. I couldn't be more appreciative and I think our staff likes to see that stuff too.
Most the time I would say Merry Christmas or Happy New Year's but what I'd like to say is happy birthday, and I hope your vacation goes absolutely amazing. It looks like you're off to a great start!
Thank you again, and we're going to get back to what we're doing. Be sure to check out our smile solutions for men!
Thank you, guys.
Tina's New Dental Veneers Review
Hey everybody, Tina here from Phoenix Arizona and I am so excited to share. I received my new Brighter Image Lab veneers. Let me show them to you.
I want to show you the difference between my real teeth and the actual veneers. It's gonna take me a couple days to get used to them, but you know the good thing? I actually have a little bit of a lisp and it actually prevents it. Well, I mean, it's still there, it's not as pronounced as it normally would be, but I've had them on now for about an hour and a half and I am getting used to them.
Um, but I will take them out, as much I don't want to, to show you the difference and how easy they are to take in and out.
Thank You Brighter Image Lab
So, thank you to Laurie Hall at Brighter Image Lab. Thank you to Bil. Bil, thank you for my note and thank you for the extra gift for my birthday on December 15th. I will be in Cabo. You have no idea! I'll be wearing these every single day.
So again, thank you. It means the world to me, and you know when I got them in my mouth, I noticed a little bit of, you know, not discomfort. But I noticed they were there, but now I'm wearing them it's been about an hour and a half I'm getting used to them.
Getting Used To New Dental Veneers
I know it says 3 to 7 days to get used to them, but though so they're smooth and they're soft and, yeah. You know what? I can't even, no words can describe, um, how I feel right now and how excited I am to have these. Because you know I do have confidence, but more so now with these veneers and you'll see why.
So anyways, so thank you to the whole Brighter Image Lab team. You guys have totally made my birthday, and you made made me very very happy.
Dental Veneers Are Easy to Put On and Take Off
So I'm gonna take these out and I'm gonna put them back in. I can't believe I'm doing this on camera, but I will show you how easy…
Okay, sorry, so see do you see what I'm talking about? I got one tooth that's, um, that's actually a little bit shorter than the other. It's actually a cap that I've had for a very long time. I'm just definitely afraid to get actual veneers because I'm such a wuss when it comes to pain.
So here they are. I don't know if you can see them better, but here they are, and they're very thin. So I'm gonna put them back in my mouth here.
It's very easy to do so, and there they are. So, um, they look so much better. I can't stop looking in the mirror at my teeth!
Tina Wraps Up Her New Dental Veneers Review
That is, anyway, so you guys at Brighter Image Lab, thank you again.
And for anybody who's thinking about this, it took me six months to do my due diligence on the company. I'm so glad that I did. So worth the money, worth the wait!
So you guys if you're thinking about it, just do it.
Trust me, do it!
Thank you for watching this video from Brighter Image Lab. Please make sure you're following our YouTube Channel to receive all of our important updates and offers. – Click here to subscribe
Our classic, beautifully designed, 100% Digitally Processed, Removable Veneers.
Our Master Crafted Veneers. Redesigned from the ground up to be Thinner, More Detailed, and Stronger than ever before.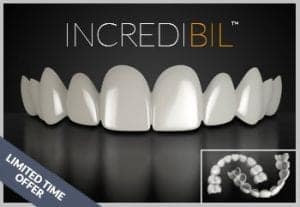 The newest addition to our family of veneers features unique light reflecting properties.
Phoenix, AZ is only one of the many cities we get a new dental veneers review like this from. We also hear stories from clients in areas all over the world.