New Smile Makeover for Florida Lady by Brighter Image Lab
This video documents one of our clients from Florida who received her New Smile Makeover from Brighter Image Lab.
Look what just came in the mail. My dental veneers! I am super excited, and I can't wait to try them on. I have to call Brighter Image Lab now because I'm supposed to let know when I receive them. We're going to open them live on Skype, so I cannot show you now, but we will let you know how they feel.
Hey guys, today we're going to Florida and we're working with a little girl who's asked us to do a new smile makeover. She's been married for about a year. She's got about a seven-month-old baby, and one of the things that compelled us to want to work with her is she actually wrote us in a letter and told us that she had never smiled for her husband or for her baby.
No Smile For Her Newborn Baby
We just thought, "If someone can't smile with a newborn, when can they smile?" So, we're going to work with her today, and we're going to see the results. I think she's got her package, and I'm going to Skype her in on a phone call, and I can't wait to see the results. So, work with me, let's see how this video goes.
Wendy Receives Her Brand New Smile From Brighter Image Lab
Hey Wendy, how you doing?
I'm good, how are you doing?
Good morning, I'm glad. Finally, it took us some days. Can you see me good yet? I can see you perfect. I hear we're going to get you a new smile today. What you got? Was that the FedEx?
Yep.
We talked this week, tell me a little bit about how long you been waiting for your smile.
Oh, I actually had a lot of dental work done. It's been about 4 or 5 years now.
Cosmetic Dentistry Is Too Expensive
And if you look at anything that you'd have to do…To do the cosmetic dentistry, it's too expensive. There's no dentist that's going to be able to do anything that's anywhere close to what someone can afford.
You're 27, and you got a little boy.
He'll be nine months on the 24th, so he's a, they grow too quick. After I had him, all my fillings started falling out, but they just started just disintegrating.
When we saw this when we saw your first picture
A Pretty Girl Needs A Pretty Smile
We thought this is truly too seriously of a pretty girl to not have a pretty smile. When we saw that we knew that if we can get this little girl a brand new smile, then she can go on and do a lot of things.
What do you hope that this new smile does for you?
Um, I hope it brightens up my, you know, career opportunity. I'm a very people person oriented. I like to, you know, um…
You just want to be able to get to where you can be somewhere where your smile is not part of the conversation, or that you have to hide it.
Right.
But I really feel like you're you're going to get a lot of benefit from your smile.
I, I think so too.
Wendy Sees Her New Smile
So let's go ahead and get started. Let's open it up. Let's see what we got. There it is, yeah, that's the system.
It's almost gonna feel like a retainer, right?
It should.
Wow.
They're in, they look amazing. Can you see yourself at all? Have you seen them yet?
Mmm Hmm.
Wendy's Smile Expectations
What was your expectations? What were you thinking it was going to be like?
You know I really had no clue. I watched tons of the, you know, before and afters and some of the videos, everybody, and you know some people made. And I, I really wasn't expecting this.
Let me see the detail at the bottom. Oh, they look perfect. Cool, and they feel good?
Oh yeah, actually they feel really good!
Oh cool!
They're not stabbing me in the gums or anything. So they almost feel like they're, they're real.
The Fit of Removable Veneers From Brighter Image Lab
They should feel very snug in to where you don't have to worry about them. Like you're not worried about them coming out?
Oh, no, no.
Perfect. They look happy, look. They make you look so much happier.
Yes.
Smile For Job Interviews and Special Events
And I'm hoping that you think that you can do on any job interview go to any special event any pictures or presentations because your smile looks beautiful.
I, I have more confidence.
Uh, who are you closest to?
Oh, my mom.
I guess it's been a few years since she's seen you with a nice smile.
Yeah.
You're good. Your smile looks beautiful. You got to get used to t… The first thing that you're going to do is get used to showing your smile. Um, it's just way too pretty of a smile for you not to be able to show it to the world.
It's truly amazing.
Brighter Image Lab is Offering Smile Choices
We're very happy that we were able to get this work done for you, but we're probably more proud that you were brave enough to let us show what the differences could be so other people who think they don't have any choices can actually see that they can make a difference with their smile.
I can't tell you enough how much I appreciate you letting me share this with other people. Thank you so much.
Thank you guys so much. I am stunned I am completely amazed on what you guys have done.
The Proof of Our Work is Our Reward
The gift to my staff is when they go look here's where she's taking . Here's where she's done this. She keeps wearing these. She's posting pictures of her smiling now, and like I can't wait to see you have a big picture of you smiling with your little boy.
I can't wait either.
Thank you so much Wendy, and that's everything so we're going to talk to you soon.
Thank you guys so much!
OK Bye!
Thank you for watching this video from Brighter Image Lab. Please make sure you're following our YouTube Channel to receive all of our important updates and offers. – Click here to subscribe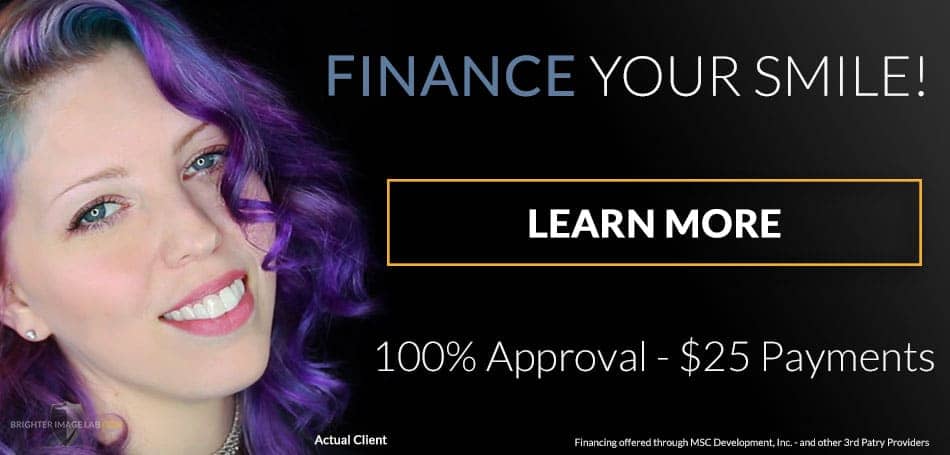 This client received her new smile makeover in Florida, but we help clients all over the world including: Toronto, Ottawa, Mississauga, Hamilton, London, Ontario; Montreal, Quebec City, Quebec; Calgary, Edmonton, Alberta; Vancouver, Surrey, British Columbia; Halifax, Nova Scotia; Winnipeg, Manitoba; Saskatoon, Saskatchewan, and any area in Canada.