How do you know what teeth whitener to choose? Should you choose the one your dentist recommends, such as Opalescence teeth whitening gel? Or choose the one that has the best price?
If you want to get from point A to point B… there are always several paths you can take.
The same rings true for when you want to whiten your teeth. A quick search on the Internet will turn up thousands of "best ways to whiten your teeth" results!
Let's take a closer look at what the best teeth whitening option is for YOU.
What Is Opalescence Teeth Whitening?
While this teeth whitening gel is a favorite among dentists… it also means that it comes with "dentists prices".
Opalescence is a teeth whitening gel that is administered with the guidance of your dentist and contains potassium nitrate and fluoride to help whiten your teeth.
But why pay dentist prices when you can cut out the "middleman" and get professional level teeth whitening delivered directly to your doorstep?
It's all possible when you order Brighter Image Lab's Lab Direct Smile Care System, which includes Pure Hi-Intensity (Non-Blended) Bleaching Gels.
Our clients who have previously used Opalescence teeth whitening have found that our teeth bleaching gel is not only just as good… but BETTER!
Next, let's find out what makes our gel the best best teeth whitening gel option for YOU.
Choosing A Better & Affordable Teeth Whitening Gel
Here at Brighter Image Lab we have ONE goal, to help people brighten their smile!
Over the past 20 years and over 300,000 clients later… we've seen it ALL. And we understand that when you have Starbucks, coffee, tea, red wine, tobacco, or aging stained teeth, the last thing you want to do is go to a dentist and get "the lecture" (and pay the HEFTY bill).
Our Lab Direct Process gives YOU the power to transform your teeth from the comfort and care of your own home. It is the most effective at home treatment process you can find because we've taken the time and attention needed to design a teeth whitening kit that provides your professional level results from home. Our opalescence teeth whitening gel is the best – of the best teeth whitening products.
What makes our teeth whitening gel a better option for you is:
Scientifically designed to deliver exceptional results.
Our proven gel formula has helped over 300,000 clients achieve the best smile possible.
Our gel has been produced by the same source for the same length of time, and has been tested for safety and effectiveness
Formulated for the deepest bleaching possible, going past the surface of the tooth to the pulp.
Improves the appearance of your teeth better with no lights or lasers.
The secret to the effectiveness of our gel is constant continuous temperature control of our Pure Blended Bleaching Gel. In order to maintain stability, our gel is kept at a consistent temperature. Even after your order is created, we continue to provide cold packs wherever necessary to ensure you receive the gel at the optimal temperature for maximum effectiveness.
NOTHING will get your teeth whiter or last longer!
Professional Teeth Whitening At Home
Here at Brighter Image Lab, we are looking for people who want to improve their SMILE.
We offer our Smile Care System for people all over the world because the #1 thing you can do to improve your overall appearance is to improve your smile!
The reason why most people don't fix it… is because they don't think it's possible.
But, you can have an amazing smile that is affordable by choosing to buy Lab Direct with Brighter Image Lab instead of expensive opalescence teeth whitening. Try yours today!
Our classic, beautifully designed, 100% Digitally Processed, Removable Veneers.
Our Master Crafted Veneers. Redesigned from the ground up to be Thinner, More Detailed, and Stronger than ever before.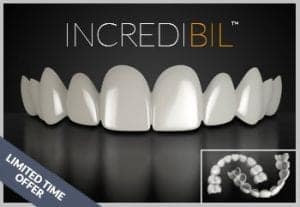 The newest addition to our family of veneers features unique light reflecting properties.