Introduction
A smile is the number one facial feature that people notice. If you have a bad smile, it's holding you back socially.
When someone has nice shoes, nice clothes and a bad smile, they didn't come from a family that helped them improve their smile. A large percentage of people have a nice smile already, and it's because somebody helped them get it while they were growing up. If you don't have a nice smile, someone didn't help you get one and you're going to have to do it for yourself. Luckily, technology has made this easier than ever.
In this blog, we will discuss teledentistry, porcelain veneers and how to save thousands on your smile transformation.
Teledentistry
Dentistry is changing at a very fast rate. With today's technology, you don't have to live with a bad smile. Technological advances such as teledentistry have made it possible for thousands of people to receive dental care.
Teledentistry is the practice of dentistry using technology to take the place of in-office visits. People who use teledentistry send a picture of their teeth to a dentist to get a quote or find out what work is necessary. This is a big change in the dental industry, because people are able to demand prices without ever stepping foot in a dental office.
Before teledentistry, it was almost impossible to get a quote before your appointment. Most dentists would give the run around over the phone and try to get you in before giving any numbers. Now, clients are able to demand an estimate of what it would cost for dental veneers before ever making an appointment.
If you send a picture of your smile and ask the dentist what it will cost to fix it and they don't give you the quote, you can decide to go elsewhere. Teledentistry makes dentists available across a wide area. Now that teledentistry exists, the average person will only go online, get a quote from a dentist, and never go back. The majority of the people who get a dental quote online don't actually accept the treatment plan, because it's too expensive!
Porcelain Veneers vs Removable Veneers
People talk to me all the time about good veneers and bad veneers. When you compare removable dental veneers to traditional veneers, you're going to like your removable dental veneers better.
When I got started, people would call me and say, "I want Bil Veneers until I can afford an implant or until I can afford a crown or a bridge and then by the time they could afford, it they didn't want it anymore. The smile that we gave them was so incredibly attractive that they didn't have to grind their teeth. They have a smile that they get compliments on every day, and they still have their teeth.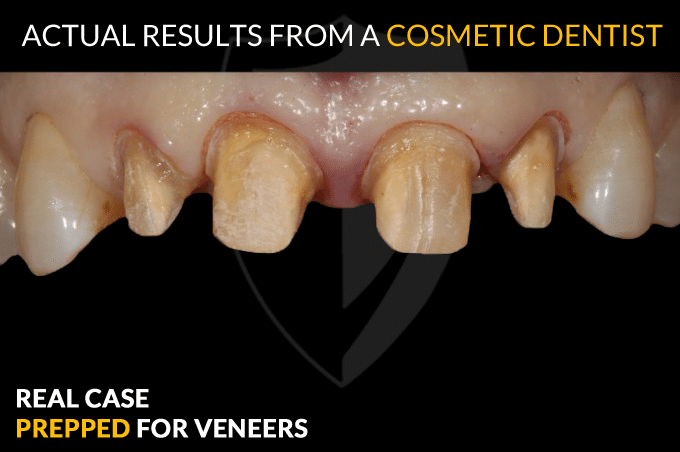 The process for obtaining Porcelain veneers requires the teeth to be shaved down, irreparably damaging the tooth surface, and they aren't designed to last forever. Permanent veneers are known to last a decade and often crack or break before that time. When a porcelain veneer breaks, you have to go back to the dentist, match the color, have it redone, hold the design, hope the lab's still in business, and pray it comes out okay. There are a lot of complications that go into re-visiting a permanent dental veneer, this is why many choose to stick with Bil Veneers instead.
Bil Veneers require NO teeth shaving and cause no damage to the natural teeth. They are designed for unmatched durability and are widely known to last over 5 years with proper care. When Bil Veneers crack or break, you can just order another one. There are no complications, procedures, or appointments necessary.
Dental veneers buy you time. They allow you to do the math and research to see if porcelain veneers might be an alternative for you, and may even replace the need for permanent veneers all together. They also come at a fraction of the cost of traditional veneers. While porcelain veneers can cost upwards of $20,000, Bil Veneers start at a low-price of $795.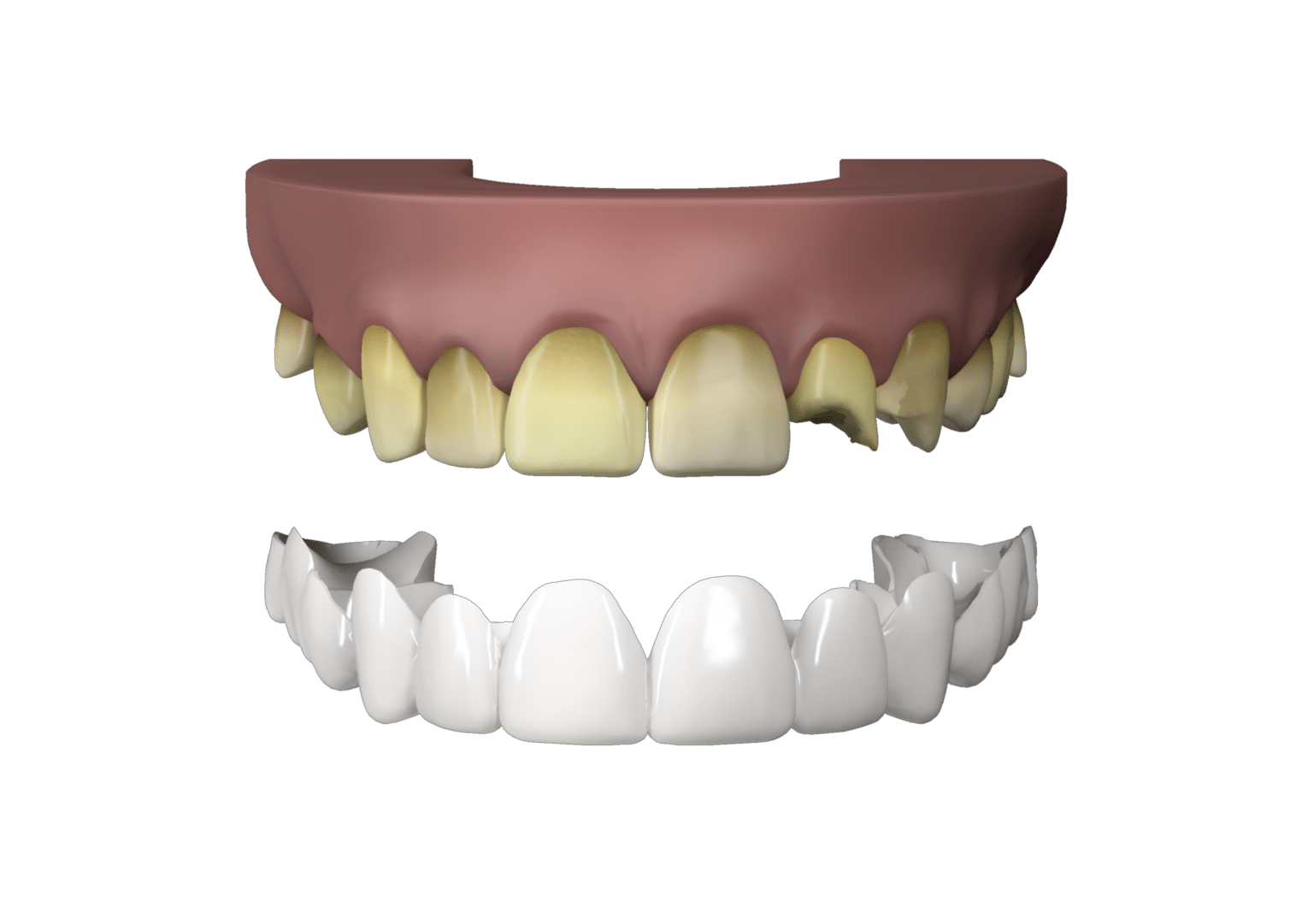 I want you to look at each of the smiles below that were done with dental veneers. These people would never give up the smile they have now for porcelain veneers. They wouldn't let you grind their teeth to give them a different smile, because they want the smile they have and they want the teeth they have. If you look below, the results speak for themselves.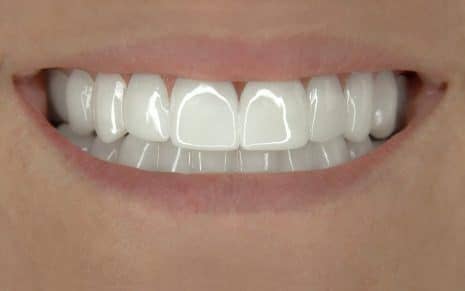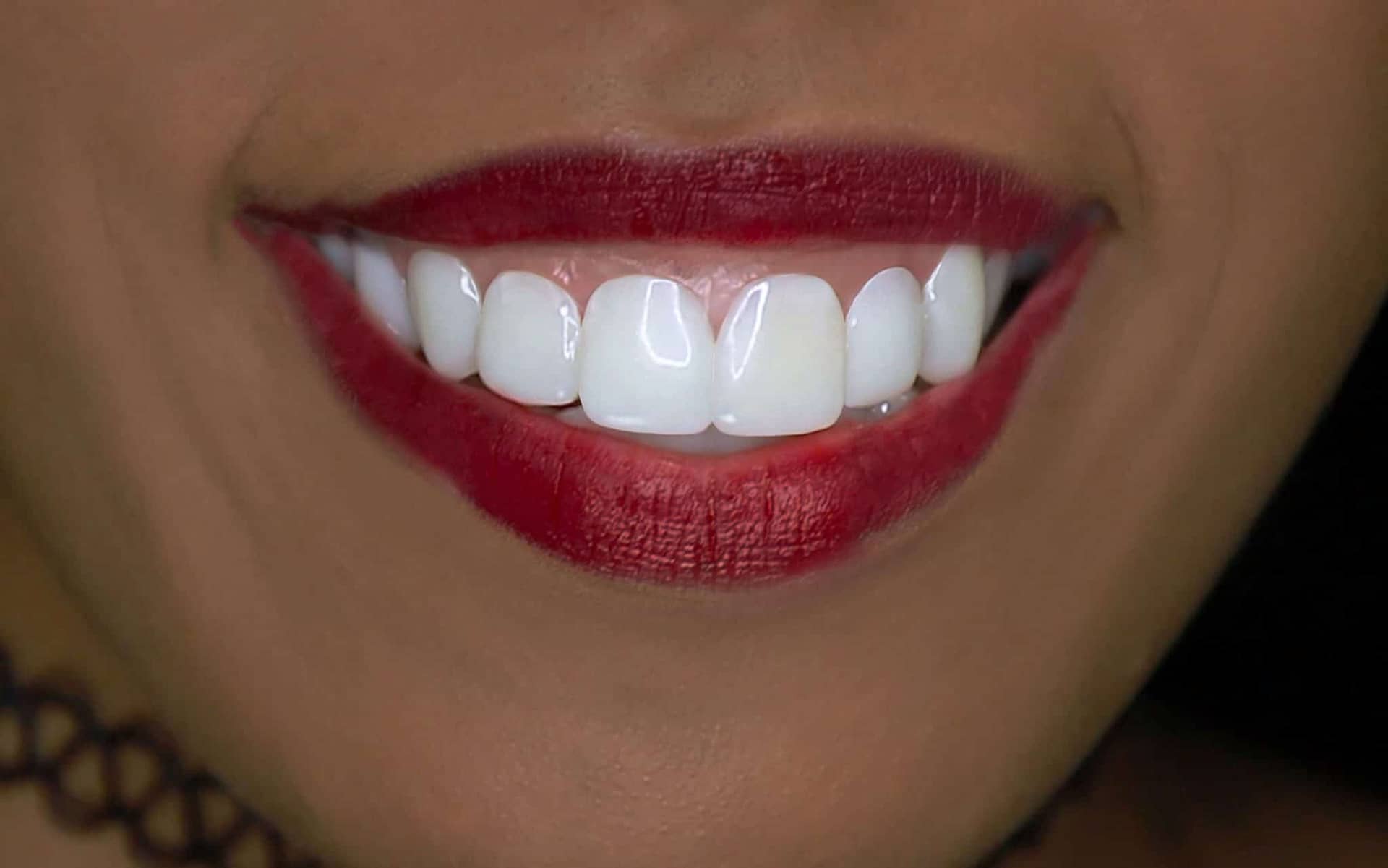 As you can see, these smiles were completely transformed with Bil Veneers. Each of these three people were able to enhance their smile without causing damage to their natural teeth. They achieved the look they wanted at a fraction of the cost and without seeing a dentist. Each of them saved thousands and still got amazing smile results!
How to Reduce Porcelain Veneer Cost
It always costs more to have a bad smile than it ever does to improve it, that's the reason why dentists can get $20,000 for a set of porcelain veneers. People will pay anything to fix their broken smile, and dentists know that. I don't want you to have to spend $20,000 on permanent veneers, and if you are going to spend that kind of money, you can at least know how to save some.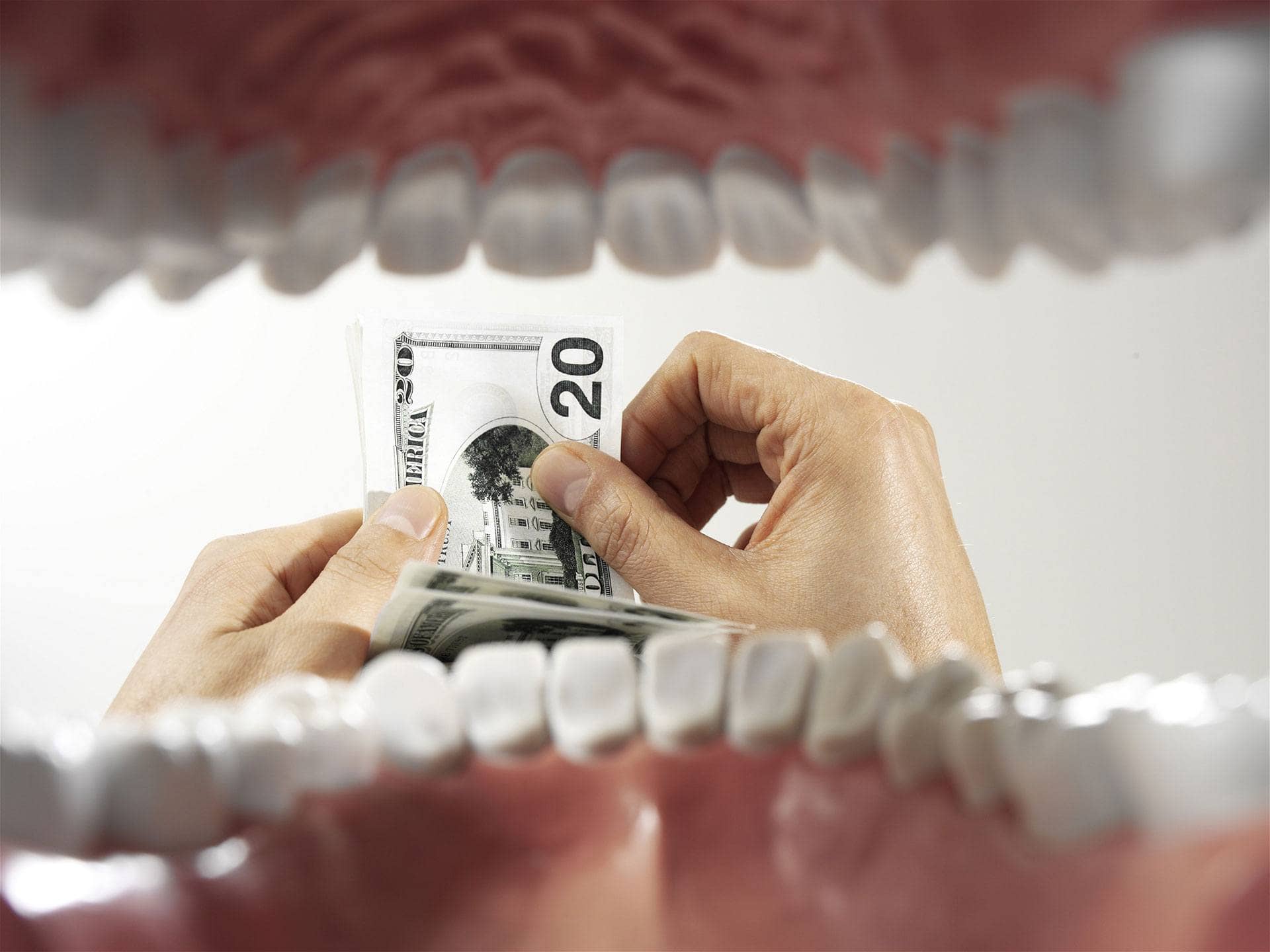 Ordering Bil Veneers as a temporary smile solution can save you thousands of dollars on your smile transformation. These revolutionary removable veneers will give you the appearance of a perfect smile while you look over other, more permanent options. You won't have to be pressured by your dentist's demands for a quick fix, because you already have one!
If you already have the appearance of a great smile, you can take you time to find the right permanent solution. Having Bil Veneers will also give you leverage when dealing with your dentist. You can easily use the low cost of your Bil Veneers as a starting point. You and your dentist know there are cheaper options out there, so, bargain!
Another great tip is to call your dentist and ask if there a time of year when they can reduce the cost of your procedure. There are so many dentists out there that are looking for cases at different times of the year that can do discounted procedures. If you're able to work with your dentist like that through your phone, sending pictures, telling them what you want to achieve, and demanding a quote, then you're so much more in the driver's seat than you have ever been before. Being in this position will help to reduce the cost of your veneers in the long run.
Helpful Tips When Getting Veneers
Start with Bil Veneers
Always start with removable dental veneers. If you start with removable veneers, you can compare them to other smiles you see. Many of our clients find they wouldn't give up their Bil Veneers for anything. They choose Bil Veneers as a temporary solution and end up deciding against porcelain veneers all together. It's all about having a choice.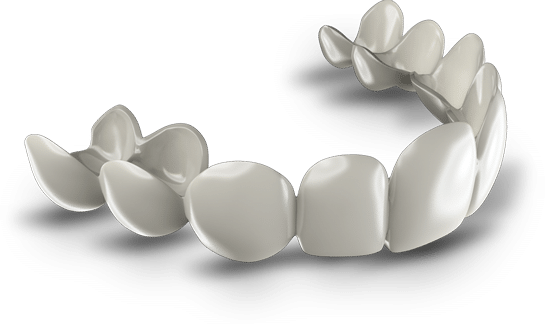 You have the choice today to get removable veneers and compare them to traditional veneers. Once you truly compare the benefits and non-invasive nature of removable veneers to the side-effects and damage of permanent veneers, you'll understand why Bil Veneers are the best option available. You owe yourself the opportunity to know what your smile would look like if it was improved, and Bil Veneers can give you that opportunity in an instant.
Do Your Research
Doing your research is always important. When meeting with your dentist, make sure to ask them about the difference between permanent veneers and removable veneers. If your dentist offers both options, ask about their failure rate. This will show you how well porcelain veneers hold up and what you can expect from them. Most people don't know that there's no such thing as a permanent dental veneer, so they assume they're indestructible. They bite, eat and chew, and over a period of time challenging their traditional veneer, it cracks, breaks, wears or becomes discolored.
Conclusion
There are many things to keep in mind when considering porcelain veneers, like cost and commitment. Many people don't know the different options available to them and tend to rush into permanent veneers. Paying thousands or dollars and ultimately being left unsatisfied with your new smile is something no one wants to experience.
Luckily, Bil Veneers offer a way for clients to see what their new smile will look like without the commitment of teeth shaving preparations or the price of porcelain veneers.
Order your Bil Veneers now by clicking below!
Our classic, beautifully designed, 100% Digitally Processed, Removable Veneers.
Our Master Crafted Veneers. Redesigned from the ground up to be Thinner, More Detailed, and Stronger than ever before.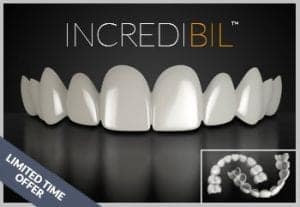 The newest addition to our family of veneers features unique light reflecting properties.