"A smile is the universal welcome."
– Max Eastman
The saying goes that a smile is the prettiest thing you can wear.
However, when you have problematic or unsightly gums or teeth, it can certainly hold you back from welcoming all of the beauty the universe has to offer.
A top gum issue that impacts many people's smile is gum recession. From what it is to what causes it, here is what you need to know about receding gum lines.
What does a Receding Gum Line Mean?
Gum recession, also known as a receding gum line, is when the edge of the gum tissue that surrounds your teeth pulls back and wears away. As a result, more of your tooth or the tooth's root is exposed.
When this happens, it forms gaps or "pockets" between your gum line and teeth. This makes it easy for bacteria to build up and cause issues and diseases. If receding gums are left untreated, it can result in tooth loss because the bone structures and supporting tissue of the teeth become critically damaged.
While gum recession is a common dental issue, it occurs gradually and many people don't recognize the signs and symptoms:
The first sign of a receding gum line is tooth sensitivity and pain.
A tooth or teeth may look longer that normal.
A notch can be felt near the gum line.
If you suspect you have gum recession, it is NOT something that you want to brush aside. Because there are treatments that both prevent further damage and repair the gums, it is recommended that you make an appointment with your dentist right away.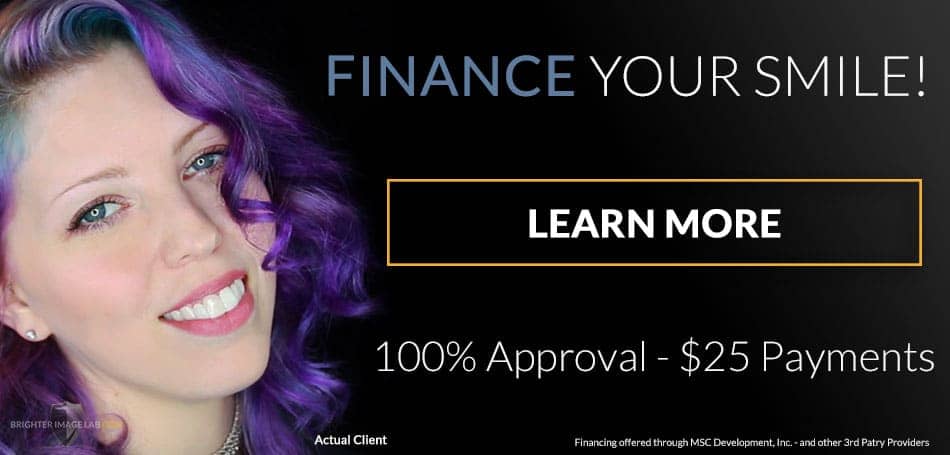 Can Receding Gums Grow Back?
There are several factors that can cause your gums to recede:
PeriodontalDiseases

Bacterial gum infections
Destroys supporting bone and gum tissue that hold your teeth in place.
The MAIN cause of gum recession is gum disease!

Rough Tooth Brushing

Aggressive brushing (either the wrong way or too hard) causes the enamel to wear away.
As a result, your gums will recede.

Genes

30 percent of the population is predisposed to gum disease.
Gum disease occurs despite supreme oral care.

Poor Dental Care

Insufficient brushing, flossing, and rinsing allow tartar to build.
Tartar is hard and requires removal by a dentist.
This removal procedure can lead to gum recession.

Grinding & Clenching

These actions put too much force on your teeth and cause gum recession.

Tobacco Products

Using tobacco increases your chance of sticky plaque forming on your teeth.
Plaque is hard to remove and can cause gums to recede.

Misaligned Teeth

Crooked teeth place too much pressure on your bones and gums.
A misaligned bite can cause a receding gum line.

Oral Piercing

Tongue or lip piercings rub your gums and cause irritation.
This rubbing can wear away gum tissue.

Hormonal Fluctuation

Changes in female hormone levels can cause gums to become more sensitive and vulnerable to gum recession.
Hormonal fluctuations include puberty, pregnancy, and menopause.
As we previously mentioned, it is vital to your oral health to schedule an appointment with your dentist so that he or she can assess the severity of the receding gum line and recommend a course of treatment, as receding gums do not grow back.
Next, let's take a closer look how you can INSTANTLY improve your smile and the appearance of your gum line.
Can You Fix Receding Gums?
It's the BEST way to a brighter and whiter smile…
You can unlock your smile's potential and transform the appearance of your receding gum line with Lab Direct custom removable veneers from Brighter Image Lab!
Our product can take the place of long healing and tedious aftercare needed after gum surgery. For gummy smiles, we also provide long terms results. We know that our customized veneers are sustainable and cost effective compared to traditional dental visits and in-office cosmetic dental appointments. 
Check out these incredible reasons why removable veneers are a great choice to cover a receding gum line:
Enhances esthetics

Lengthens small teeth
Reshapes smile
Highlights your smile
Increases confidence
Fills unsightly gaps
Covers stains

Alters the look of teeth
Furthermore, you can easily take the first step in creating your custom veneers from the comfort of your couch because there is no need to visit a dentist. All of the materials you need to get started are delivered directly to your house.
No matter what type of result you are looking for, your dental dreams can come true with Brighter Image Lab.
Our custom molds prevent over exaggerated dental costs for non-oral health threatening treatments.
You really can bring your smile to its ultimate level… without paying $20,000+ for a cosmetic smile makeover.
Let us introduce you to the life changing magic of removable dental veneers.
Join us as we welcome you to the future of smile design.
Come see how we can improve your smile in a way that you never thought imaginable. You truly owe it to yourself to look at Press On Veneers, BILVeneers, and IncrediBIL Veneers at BrighterImageLab.com.