Smart Smile Makeover from Brighter Image Lab
No Drill – Just BIL
Not wanting your teeth to be drilled isn't unreasonable, it's smart. Kimby wanted a smart smile makeover, so she contacted Brighter Image Lab. This is her story.
When you smile, you teach people to smile around you. Or, when you don't, it teaches them to be more concerned around you.
It's contagious.
I've seen that with even parents who can't smile who is in your pictures where you take a serious look. It tends to make people draw from that look. Even though it works for you…
It's not as approachable.
Right, and so, if you had…If you can go back and take a quarter of those chances back, or fifty of those chances…
I would do it in a heartbeat.
Right. There you go, "Hey, let me show you what I really want to do," you know, "but I don't want to be…"
Meet Kimby Kloss
This is who I really am I really am, a smiley person and happy and bubbly. This is who I am.
How'd you hear about us?
I was on Instagram, and there was this social media, you know, person that I loved her teeth. And she was just really real about, you know how she approached getting, you know, a better smile. I looked at her YouTube, and on her YouTube videos she had she was one of your clients.
I was so intrigued I had to, you know, I was brought to…
Mm-hmm.
Dental Solution to Drill – BIL Solution is a Smart Smile Makeover
… your web page and I was just like it was almost like automatically I felt like my perspective had changed upon, you know, getting a sense of doing dental veneers. I'm just so impressed that there she avoided doing the drilling and the step-by-step process that it would take that's so invasive that to me I like…It…The cost is high.
Yes, that's incredibly deceptive.
Oh my god…
Cosmetic Dentistry Needs to Show The Real After Photos
What happens is cosmetic dentistry shows the before, they show the after, but they never show the ride home. And the difference is when they show before and after it's a deceptive position. Like before and after it's like these are your teeth and now these are your teeth, drilled down.
And so there's really not an after past that because the third picture is here your here's your teeth when you apply a veneer. Here's how we hide your teeth, but the before and after should be real teeth, cone teeth.
"Perfect" Teeth Weren't Good Enough
My entire life I have…Growing up I had, you know, pretty baby teeth. My dentist always said that and it stuck with me because when my teeth came in the way that they did I was not as pleased.
You just want them different.
Yeah, exactly. Exactly!
Smart Smile Makeovers Shouldn't Involve Drilling Healthy Teeth
And so, it's like…And that's one of the theories that we get into is that nobody should drill healthy teeth.
Yeah, that's terrifying to me. It really, really is.
Here's what's happened. What cosmetic dentistry does is they drill a tooth to grind it down, but it the grinding comes from the drill, and so we just say stay away from the drill. We all the time see people who send us their cases, and want to know if they can get their dental veneers removed. Because they want to go back to what they had and you can't. It's like, "You can't. Are you crazy?"
Yeah.
Rejecting The Drill, Leaving Invisalign
When you said that you didn't want to drill, then that got my attention. Like for instance I don't know if you know, but I think you told me you were in Invisalign? Jumped out of them?
Yeah.
The reason being is cause..?
Oh my god, orthodontics was the biggest mistake ever. It was not productive.
Orthodontics, Braces Aren't the Solution for Everyone
What what I tell people is is that they're, you know, you have to know what to expect if your teeth didn't come in fully. They don't continue to come in fully. Straightening them with orthodontics don't make them nicer, it just makes them more obvious. And sometimes, if they're not shaped right, they have to be straighter teeth, and that makes it more obvious. "Oh, I really need cosmetic dentistry…"
And so most people go straight from orthodontics, braces straight into cosmetic dentistry…
Which is crazy.
They could have bypassed it, and so especially for little things if you'd done it ten years ago, or even five years ago. The choices we make today for those same dental veneers are so different in color and shade and translucency and a bunch of things.
So why commit yourself to something that's going to potentially..?
Technology Produces Better Alternatives
It's backdating. The technology has changed. Why continue to service that?
I want to show you something on your smile.
Okay. Let's see.
You have almost no changes. The shape of this one and this one's underdeveloped. This is probably one of those cases that are strictly cosmetic like, and…But if you could make those changes on a case like this, you can do any case. And so…
Kimby Gets Her Dental Veneers
I can't believe this is really happening. Those are my impressions? These are my teeth? Are those gonna go in my mouth?
The reason i said they work, this is supposed to be your mouth. They fit on, and so that's where we take it from. So the best thing to do is try it. Ok? Boom!
Ah! This is crazy! I have to take a deep breath. I…
It's gonna feel weird.
No. I can't even describe…Since I have…Like this is a big moment for me, because since I have been like a little girl on, I have always had such…Since I was six years old and my front teeth came in, and this tooth has always been such an insecurity of mine.
I never smile with my teeth and it's you know maybe it's all a mental thing but I just, like I can't believe this moment is really here!
Kimby's Transformation
OK.
Is it on?
They look amazing.
What do you see?
I'm going to let you see.
I'm ready.
Oh…
You gotta let the camera see.
This is unreal!
You look amazing.
I can't…
Look how shiny they are, they look so perfect and shiny.
I can't.
I noticed in your Instagram your lip to lip on almost everything.
Everything, and my family always gives me such a hard time and it's always been an insecurity thing.
You're not having a problem smiling?
No.
Or, I mean…
I'm never going to do the duck face again!
We're talking…I just learned that that was a real face. I thought it duck meant hide.
Oh my god!
They look perfect.
I can't believe it.
Kimby Tries Another Set of Dental Veneers On
Do you mind changing to the other ones? I always tell people wait three or four days before you get used to the bottom, but some people get adjusted the first and they wear the second one. It all depends on how good it looks. Should look surreal, but it's gonna feel big, and it's gonna feel bright, so let's look at it.
Ok let's do it!
This is yours. Look how white it is.
Oh my god. I know. Oh my gosh.
Just push them down.
Like this?
They should be tight.
Ok. Oh my god, I can't believe this! No!
That's a lot to get used to. How does it feel? It's crazy to me.
Feels great. I can't believe this.
Brittney's Smile Journey
You know, a large percentage of the people that come to me and never came to me to look good. They never one time asked to look better. I met a young lady in Ohio called me and said that I need I mean a really great smile.
Was this Brittney?
Yeah.
I watched it!
And she's like, "You can do this!" And she was in the dentist for four years and he couldn't fix her smile, and so that's when we really got on: "Let's make these more perfect."
So with that, I'm getting to see the work for the first time. Normally, I don't get to see it up this close.
I am so happy!
No Prior Communication with Kimby
I have to tell you something else.
Tell me!
People are gonna ask, we don't know each other.
No!
And we never met before today, right?
No, no, no, no, no.
Like we instagrammed one time.
Yeah, I reached out to you. I didn't know I was reaching out to you. Didn't know who I was reaching out to, because…
It was like a Saturday or Sunday morning.
It was a Sunday morning.
You didn't try these on before today?
No.
Ok, and so with that…
Oh my god!!! Like, I, this is unreal.
Smart Girls Choose Smart Smile Makeovers
Another thing I liked about your graduating from college. These smart girls that they do their work, they don't drill. You obviously know enough people to know any cosmetic dentist in Florida. If you wanted to make that choice you could've easily made it, and it wasn't an accident that you put that in our first message.
Like, I'm not drilling, so help me. And I'm thinking how does she know to say that like I'm always concerned that somebody in my office might have heard me say that, so they go "I'll just tell them this," but we were looking at trying to start a campaign that says don't drill, and I knew you were doing your investigation.
Finally – The Perfect Smart Smile Makeover
And I knew that you could make other choices, and I know there's a time to where you don't want to be making mistakes. You got too many people coming in, but I will tell you I have been here for the last 15 minutes or so and I don't see anything about you that's going to have anything but positive on you making an impression.
Or you didn't no longer have the negative. I don't think you're ever going to worry about that one tooth being too small. It looks perfect now.
They're perfect.
Let me see. They're perfect, perfect. Like the tips match exactly bite for bite.
I'm so excited.
It's still way hard for you believe, I can feel the energy of shock.
I can't believe this is real. I love them so much!
This is insane crazy.
A Smile Ready For Graduation
Your parents are gonna see you for graduation. Your mom's gonna see you for Mother's Day, and you're gonna walk your stage, you're gonna have your friends…
Oh my god!
And there are going to be one more, "I have to…Oh, these are my…These people will judge me…"
Smiling the entire way down.
We did pretty good.
I have to see again. Oh my gosh.
We did good.
You did good.
We did good.
Kimby Reveals Her Smart Smile Makeover to Her Friend
I know Kariann always had the best teeth. She's my twin, I got robbed. Hey, can you believe it?
They look so good!
You're the first one I'm showing.
Oh! How do they feel?
Amazing.
Oh my gosh.
Aren't they amazing, KK?
You're so happy, you're smiling!
I know I'm so happy!
You're smiling, that's awesome.
I know!
Get Your Smart Smile Makeover
learn more about smart smile makeovers at brighterimagelab.com
Thank you for watching this video from Brighter Image Lab. Please make sure you're following our YouTube Channel to receive all of our important updates and offers. – Click here to subscribe
Our classic, beautifully designed, 100% Digitally Processed, Removable Veneers.
Our Master Crafted Veneers. Redesigned from the ground up to be Thinner, More Detailed, and Stronger than ever before.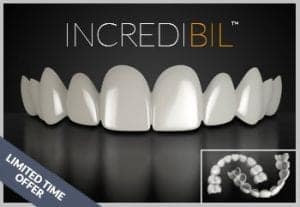 The newest addition to our family of veneers features unique light reflecting properties.
Kimby got her smart smile makeover in Florida, but you can get a smart smile makeover in: Mexico City, Ecatepec, Nezahualcoyoti, Cancun, Mexico; Guadalajara, Zapopan, Jalisco; Puebla; Tijuana, Mexicali, Baja California; Juarez, Chihuahua; Leon, Guanajuato; Monterrey, Nuevo Leon; Acapulco, Guerrero; Nassau, Bahamas, Belmopan, Belize, St. John's, Antigua and Barbuda; San Juan, Puerto Rico; Panama City, Panama; Kingston, Jamaica; Tegucigalpa, Honduras; Port of Spain, Trinidad and Tobago; Argentina, Buenos Aires, Bolivia, La Paz and Sucre, Brazil, Brasília, Chile, Santiago, Colombia, Bogotá, Ecuador, Quito, French Guiana, Cayenne, Guyana, Georgetown, Venezuela, Caracas, Peru, Lima, San José , Costa Rica, and most areas in Central and South America.