Introduction
Dentists commit dental scams by treating nonexistent cavities, giving low-quality dental care, and charging for procedures they never performed.
Because the average person knows little about dental care or what to expect in terms of cost, it is easy for dentists to commit dental scams.
Every day countless Americans are scammed out of their hard-earned money by dentists who value cash over integrity. This is wrong!
In this blog, we will discuss the many types of dental fraud and how to protect yourself from becoming a victim.
What is a Dental Scam?
When a dentist supplements their income with unnecessary or phantom procedures, they are committing a dental scam.
Brighter Image Lab: The Scam-Free Smile Solution
One way to protect yourself from being scammed by a dentist is to completely cut them out of your smile transformation. At Brighter Image Lab, we don't need dentists!
Our Lab Direct process allows us to create and customize your picture-perfect smile without the help of a dentist. In fact, you won't even have to leave your house!
PressOn Veneers start and end at home. With our unique online process, you can receive your beautiful new smile without a single appointment. No dentist, no risk!
When you try on your set of PressOn Veneers, you won't just see the no-dentist difference, you'll feel it! The lightweight veneers are designed for unmatched comfortability.
Starting at just $795, these revolutionary removable veneers are a great investment for anyone! Not only will they completely transform your smile, they come with absolutely no risk to you.
Whether you're out on the beach or sitting at a five star restaurant, your custom veneers will have you looking like a million bucks – without spending a fortune.
Read on to learn about the dangers of dental scams!
The Dangers of Dental Scams
The harsh reality of modern dentistry is that many dentists scam their patients for profit.
When you sit down in a dental chair and lean back, mouth exposed, you are putting yourself at the mercy of a stranger.
The only difference between the person standing over you and someone on the street is the level of dental education. While this education qualifies your dental professional to care for teeth, it doesn't make them trustworthy.
Many dentists cheat the system. They perform worthless procedures, over charge for services, and practice low-quality dentistry to line their pockets. This is wrong!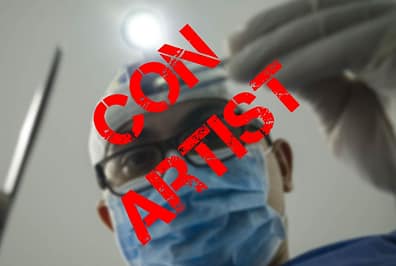 Every day people visit the dentist expecting honest service, but instead find themselves victims of dental scams. They are sold fake dental plans, or convinced they need painful and sometimes dangerous surgery that is not covered by dental insurance. They are marginalized, manipulated, lied to, and scammed. This is wrong!
Continue reading to learn the different types of dental scams and how to protect yourself!
Types of Dental Scams
Dentists everywhere are committing various types of dental scams and defrauding the American public. They're joining the ranks of annoying scammers that call our cell phones and send us emails. The only difference is, they're effecting your health.
There are many ways your dentist can scam you out of your hard-earned money. A few of these include:
Phantom Procedures
This dental scam is committed when dentists bill patients for procedures they never performed.
Charges can be as low as the cost of an extra numbing agent to a full blown medical procedure. Either way, it's wrong.
Whether it's $1 or $1,000, if you're paying for something you haven't received, you're being scammed.
So, be vigilant! Review every bill before paying to make sure you're receiving all procedures and treatments listed.
Low-Quality Dentistry
If a patient has a procedure done that is flawed, where do they go to fix it?
Likely back to the original dentist. This doubles the dentist's profit.
Because of this, dentists will do poor work to further profit from the patient in the future.
If they cause problems, they will eventually profit from fixing them. Simple, right?
Since there's no quick monetary benefit to doing excellent work, they do shoddy work instead.
Don't fall for this. If your dental professional can't get it right the first time, maybe they're not trying to.
Unnecessary Procedures
Dentistry is often subjective. You could go to ten dentists and receive ten different treatment plans.
This subjectivity turns to fraud, however, when dentists perform treatments that are obviously unnecessary.
Some dentists will prescribe treatments that are blatantly unnecessary – just to make a higher profit!
An example of this type of dental scam is replacing metal amalgam fillings.
Some dentists in the past have claimed that these fillings can cause mercury poisoning and should always be replaced with expensive, modern, composite fillings.
The problem is — scientists have not found any proof that these fillings are dangerous.
Replacements are completely unnecessary unless there are other factors.
So, do your research! If your dentists claims you need something done, get a second or third opinion to make sure.
As you can see, there are many ways your dental professional can scam you.
So, when you go to the dentist, it is best to come prepared.
Read on to learn how to spot dental scams before you can be taken advantage of!
How to Spot Dental Scams
There are some universal warning signs. Not every dental professional that does these things is running a dental scam, but keeping these red flags in mind can be helpful. Here are a few to watch out for:
Advertisements
Dentists often advertise cheap rates to get patients in the door, only to manipulate them into more expensive procedures. Good dentists have usually been in the area long enough to build up a client base through word of mouth. So, they don't need to advertise flashy rates to get new patients.
If a dentist office is spending a lot on advertising, it can also mean they're struggling to get clients in the door. This speaks to the quality of dentistry because an established dental professional with a loyal clientele wouldn't have to advertise so widely. Don't have the wool pulled over your eyes. Beware of false advertising!
Overly-Eager Dentists
If your dentist seems overly eager when suggesting a dental procedure, watch out!
When a dental professional says a procedure must be done immediately or is unclear about the process and cost, this may be a dental scam. Transparency is key! So, if you feel like your dentist isn't giving you the full story, run!
Free Offers
The old saying goes, "if it's too good to be true, it probably is". This is true for free dental work.
Offices may offer a free cleaning or teeth whitening but then diagnose other expensive procedures to make their money back. This was the case with the Aspen Dental scam in 2012. So, beware of free offers!
Chain Dental Companies
Dental practices run by corporate organizations are rarely regulated in most states. This lack of regulation leaves room for unethical practice and scams to occur.
Dental chains focus on profit margins over dentistry itself.
Chain dentists are driven by corporate greed and morally impaired by aggressive revenue targets. They often use their status to prey on unsuspecting patients by performing unnecessary procedures for profit and putting patients at risk.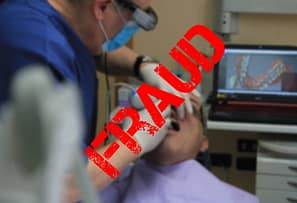 Sales-Tactics
Corporate dental chains often use harmful and manipulative sales tactics like "bait and switch." Patients choose their services because of a low advertised cost but are presented with more expensive services and falsely told they need braces, deep cleaning or even a root canal. This is unethical. This is wrong. This is a dental scam.
How to Prevent Becoming a Victim of Dental Scams
There are many steps you can take to help reduce the risk of falling victim to a dental scam.
Here are a few helpful rules to follow to protect yourself:
Review All Your Bills
It is always important to review the bills you pay, but reviewing your dental bills has become increasingly important.
With dentists carrying out dental scams every day, going over all bills and reviewing charges regularly has never been more crucial.
Looking over your dental bills will help protect you from becoming a victim of dental fraud. So, check over any dental bills whether you or your insurance company pays them.
A second look can catch a phantom procedure and save you from being taken advantage of.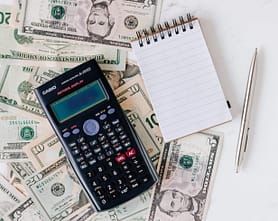 Trust Your Instincts
It's completely reasonable to be suspicious of your local dental professional. If you feel uncomfortable, there's probably a good reason. So, don't be afraid to go with your gut. You can always get a second opinion and return if you feel comfortable.
Get A Second Opinion
For major procedures that seem out of the blue, check with another dentist first. Having two appointments can be expensive but an unnecessary procedure would cost much more.
Don't trust your dentist to make the right decision. Get a second opinion or even a third and be sure before you act!
Do Your Research
Researching dental procedures can save you the pain and cost of unnecessary dental procedures. If you take a day to research the procedure, you may find other options that are more suitable for you. You may even save yourself from becoming a victim of unnecessary treatment.
A dentist will likely not tell patients about their competition, so you may be able to find better options for you through personal research. For example, Brighter Image Lab PressOn Veneers are available Lab Direct at a discount.
Choose Brighter Image Lab
Here at Brighter Image Lab, we offer a great option for those looking to upgrade their smile. Our unique Lab Direct process allows us to serve clients through an innovative online process by which clients are able to achieve a new smile easily, without unnecessary procedures or an inflated bill, in fact, without even seeing a dentist.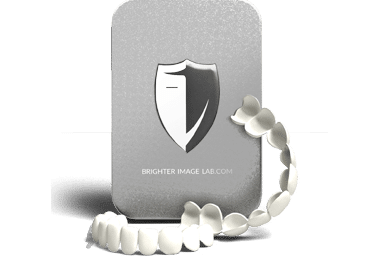 The creation of our PressOn Veneers does not require a dentist, and the impression needed to create the clip-on veneer is simple enough to complete at home.
At Brighter Image Lab, we have only one goal, and it's not to line our pockets with stolen money. Our goal is to make sure that people who desire a better smile can get one. No procedures, no pain, and no stings attached!
Take your smile into your own hands! Avoid becoming a victim of dental fraud by cutting out the ones responsible – dentists!
Who is Responsible for Dental Scams?
Two of the many factors that contribute to the issue of dental scams are the growing cost of dental school and lack of professional oversight.
The growing cost of dental school contributes to the crisis of dental scams because it puts pressure on new dentists to make money fast.
With new dentists being spit out of Universities with hundreds of thousands of dollars in student debt, the dental industry has become a cesspool of con men looking to pay off their bills. Essentially, patients are unknowingly footing the bill for their dentists' education. How does this happen? Through a lack of professional oversight.
In the United States, dentistry has far less oversight than any other branch of medicine. So, your dentist is not being regularly checked to ensure quality control and ethical practice. This is dangerous.
The lack of oversight from the state licensing board can be especially harmful if your dentist practices alone.
With the licensing board dropping the ball and no other dentist around to object, a solo dental professional essentially has free reign. This makes it extremely easy for them to take advantage of people.
The crisis of dental scams is one of the biggest problems in the dental industry today. It costs vulnerable Americans thousands of dollars and causes unnecessary pain and discomfort.
Don't become a victim! Be smart, follow the rules, and stay vigilant!
Conclusion
Far too often, dentists scam vulnerable people.
They inflate bills, charge for imaginary procedures, and even provide treatment by improperly trained or unlicensed staff. This disgusting display of negligence proves a blatant lack of ethics, which prevents the practice of responsible dentistry.
Luckily, there are companies available that improve smiles without the help of a dentist.
Brighter Image Lab makes removable veneers for people who want to improve their smile. There are no extra charges and no unnecessary procedures, just the finest dental veneers for a price you can afford. At Brighter Image Lab, we know that life can be hard, so we make smiling easy.
Transform your smile — the easy way! Avoid dental scams and click below to order your custom pair of PressOn Veneers now!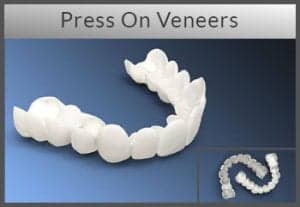 Our classic, beautifully designed, 100% Digitally Processed, Removable Veneers.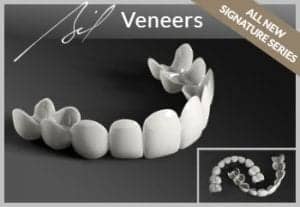 Our Master Crafted Veneers. Redesigned from the ground up to be Thinner, More Detailed, and Stronger than ever before.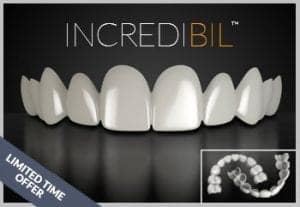 The newest addition to our family of veneers features unique light reflecting properties.