Up Close Smile Makeover from Brighter Image Lab
Watch this video to get a look at an up-close smile makeover using Press On Veneers by Brighter Image Lab.
Oh my goodness! I hope it works. I've got a couple friends that are actually looking into getting some.
Oh, really?
Uh-huh. Because they didn't have any idea about them
Well, when they see them on you…
I told them that I was getting my press on veneers fitted. They were like, "What are those?" And I told them and they're like, "Wow."
A New Up Close Smile Makeover
Guys, today I'm looking at a new kind of case. A different kind of up close smile makeover than I've ever done before. I have a lady that's coming in, her name is Elise. One of the prettiest little girls you'll ever meet in your life.
I think she's gonna go on and do some wonderful things, but believe it or not, she's embarrassed to smile. We have the technology to fix it. I think we can give her amazing results.
The problem is, is she's got a very gummy smile. I'm gonna have to raise the vertical dimension and we're going to change that smile. We're going to raise it a lot. That way, when you see her smile, you're going to see her lips and you're going to see the teeth, but you're not going to see a bunch of gum.
Check out this article about our alternative to gum surgery!
So, work with me. I think the results are going to be amazing. But she's going to be here in a few minutes, so I'm gonna go ahead and get ready. We'll watch the rest of this video and see how it comes out. Thanks for watching.
It's weird driving into work going, I'm just wondering… The worst thing I want her to do is look at me and go, "Mr. Watson, you gave me long teeth." You know? And not aggravate it a lot.
I wouldn't have built three. I have another one being polished now, just in case.
Yeah.
And I'm gonna let you leave with it. But I wouldn't have aggravated as much over it, because I get the feeling as detailed you are about the things that you do, it's going to matter to you down the road.
Right, right.
It All Matters
Because you're gonna be sitting home in front of a mirror, when nobody's here, and you're going to go, "Ah, ah."
You get a pretty little girl that comes in and you do the wrong thing, you're a bad guy. You make them perfect, you're a great guy. And the time it takes to even modify it almost kills expectations.
But, honestly, I've been waiting so long. Like, I know since it's affordable and everything, like, I was just going to take my time with y'all.
You know, we always ask – the number one thing that we need more than anybody is to be patient.
Yeah.
Because you're going to wear these for years in most cases. And most of time, it's a lot of people's biggest decision.
This is the first one that we did the contouring on the – what we call a pearl polish. So the light doesn't just reflect on a flat surface and, as it goes into the gum, it like seals the gum.
Your teeth are kind of flat.
Yeah.
So we had to put some weight in the middle, but we curved them, we polished the corners, and let the weight in the middle…
Yeah.
…so that the light reflects it when light hits it. instead of just being shiny in a flat direction, it now pearls.
Yeah.
Putting the weight in the back of this to draw the smile out full on square was a cosmetic feature that most people wouldn't know how to ask for.
Right.
Squaring things up
Squaring the face up versus the pearl, it's kind of like the features they do with makeup. But you can't, it's really hard to add that on their own.
So, let's go and look at it.
Okay.
That's well. I'm going to ask you to pull your head back the same way.
Okay.
That's perfect. They're absolutely symmetrically perfect.
Uh-huh. Oh, wow.
See how perfect they look?
Yeah.
They look like they come up to the gum naturally.
Mmm-hmm.
What we do is, if you look at the arch…
Uh-huh.
Each of the arch goes into the gum so it's deep enough to where it looks like a real arch.
Yeah.
If we could have you take them out and put them back in again.
Show before.
Amazing.
One more time, I think we've got it.
Okay.
Perfect.
Yeah?
They look perfect. The thing that I think surprises me the most, is I'm as close as anyone's ever going to be to you in any kind of setting and I cannot for the life of me begin-
I know.
I can't even question it.
It's crazy. They look so real.
If you wanted a perfect smile, I don't think we can draw one better.
No, it looks really good.
As close as I am, I could not tell that those weren't veneers.
Smiling with an up close smile makeover
You can smile now, Elise!
I know.
You're going to be going around, everybody's going to be happy around you.
Just got to get used to it.
On you're biggest smile, I can't see your gums.
I know.
So, your lips are touching on both sides and it stops right here and comes out. So, a little bit. We did what we said we're going to do.
I know. Thank you!
We did. It's perfect.
I just gotta get used to talking with them. Have y'all ever tried these?
It'll, it'll pass really quickly. You'd be surprised.
Do you wear them when you sleep? You wear them…
You can wear them all the time.
Oh, wow.
Really?
Here's what'll happen: your bite will adjust. They seat about a quarter of a millimeter and then they never really go much more than that. Once you get into what we call adjusted bite…
Uh-huh.
Once the bite adjusts, it's yours. You won't feel them. We did it! I hope you can tell, i didn't want to undershoot.
No, they look really good. Thank you so much.
We did it.
Yeah.
Wrapping up the up close smile makeover
How do we do a good wrap up? I think we just say, we did what we did.
Okay.
I know it took us some tries, but I could not be more impressed. it just depends on…
I'm going to cry.
Are you okay? Oh, I'm sorry Elise. Oh, come here. You look wonderful! You're just like when you were a little bitty baby.
Tell me what you're thinking. You just wanted this done for a long time?
Yeah, like a really, really long time. And for you to say that, just makes it even better.
They look absolutely amazing!
Yes, I love them so much.
As you get going, if you could give me feedback.
Yeah, that would be amazing good.
Okay, we're done! Give me a hug.
Thank you so much!
Good seeing you, mom.
I've been saying it for years.
Final thoughts about the up close smile makeover
What we did for Elise, I think was great. I can't wait to see the before and afters. What Elise really needs is a gingivectomy and it's a surgery that costs over ten thousand dollars.
What we were able to do is change the appearance of the vertical dimension to make it look like her smile was bigger. The gingivectomies actually do that with surgery. And they're done by periodontist or cosmetic dentist or specialized surgeons.
Most people like Elise will suffer for years before they know that they actually have a choice. That they can actually do something for themselves without going through all that cosmetic dentistry.
Anybody who's got missing teeth, broken teeth, or misaligned teeth, or that is suffering from a bad smile, we want them to know that now you have a choice.
Learn more at BrighterImageLab.com
Thank you for watching this video from Brighter Image Lab. Please make sure you're following our YouTube Channel to receive all of our important updates and offers. – Click here to subscribe
This up-close smile makeover took place in Fort Worth, but we can help you get a new smile all over the world!
Our classic, beautifully designed, 100% Digitally Processed, Removable Veneers.
Our Master Crafted Veneers. Redesigned from the ground up to be Thinner, More Detailed, and Stronger than ever before.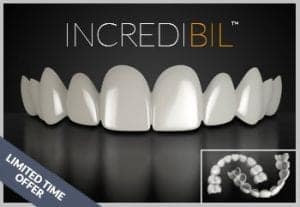 The newest addition to our family of veneers features unique light reflecting properties.