New Removable Veneer Review For Brighter Image Lab – Watch What Happens Next!
Watch this video from our client, Brittney. We were moved by her new removable veneer review. Brittney was a senior in high school. She was afraid she would miss out on prom and all the other senior year events that she should be smiling about. We decided we had to do all we could to help her.
New Removable Veneer Review Update
So everybody's been asking me for the week update on my new smile.
So the biggest question I usually get is how do you possibly eat with those in?
Honestly, I can't even feel them when I have them in. It's not simple and material these are made out of are made from NASA, so these aren't supposed to break. These are supposed to stay in your mouth as long as you want them to stay in your mouth. Which is amazing because if you're at social events obviously you don't wanna be popping out your smile.
New Removable Veneer Compared To Retainers
I kind of refer it back to when I had retainers. I hated popping out my retainers when I was at dinner with friends or I was at social events where I couldn't eat with my retainers in. But you can eat with these, I promise you.
Eating With New Removable Veneers
Also stay away from like biting into an apple that is one of the most fragile parts of your smile in general. All your two front teeth so beware of that. I have not broken these at all and I eat perfectly fine with these. Just be aware of what you're eating, you know? Sometimes don't bite into that apple, you know? Cut that apple and, you know, put it in the back of your mouth.
Beware of hard steaks, like, anything hard at it just be kind of cautious on, but you should be fine.
Can You Talk With New Removable Veneers?
Another big question regarding the removable veneers is do I have a lisp?
Now, between three to four days you'll gradually have…that's natural because you have a foreign object in your mouth and mine over time which you probably see in my vlog the lisp as with each word I said was going away.
Now, granted, I do have a little bit of a lisp. It's 99.9% gone. I just got the retouched up veneers yesterday so I'm still getting used to these ones, but it's already gone at you but for the lisp it goes away three to four days depending on how you talk.
It Just Takes Practice
I actually practice talking with them the day that I got my dental veneers I was in my car and I was singing along to songs I feel like that's one of the easiest ways to get used to the veneers in your mouth, um, just talk you'll naturally figure out a way. Your mouth will naturally figure out a way to talk with them in just like any foreign object like a retainer or your braces.
Do Removable Veneers Look Real?
Another thing that I wanted to bring up was how real my teeth look it's absolutely insane. A video clip of me showing my teeth up close and personal because it amazes me the amount of compliments I get in the day. Like who did your teeth who was your orthodontist, and I refer back to Brighter Image Lab every single time.
Brighter Image Lab Is Amazing
I'm like I am so proud of the work that Brighter Image Lab did for me and I am hoping to work with them a lot more in the future if it's from doing more sets for my teeth or different designs of my teeth or just helping, you know, get them out there because if they help me I know they're gonna help a lot more.
My teeth were a struggle to work with and they did this in a matter of just a month. It wasn't that easy. A smile is very important to me I use it for my job. I use it for school to make friends and so far, so good!
I can't wait to come back with you guys. It will let me show you the month, six month, or year update with these.
Brighter Image Lab you kicked butt like always!
I'll see you soon!
Thank you for watching this video from Brighter Image Lab. Please make sure you're following our YouTube Channel to receive all of our important updates and offers. – Click here to subscribe
Our classic, beautifully designed, 100% Digitally Processed, Removable Veneers.
Our Master Crafted Veneers. Redesigned from the ground up to be Thinner, More Detailed, and Stronger than ever before.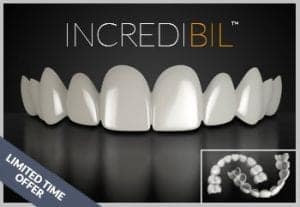 The newest addition to our family of veneers features unique light reflecting properties.
We hear countless new removable veneer reviews from clients in area like Chicago, IL, Indianapolis, IN, Columbus, OH, Detroit, MI, Milwaukee, WI, Kansas City, MO, Omaha, NE, Cleveland, OH, Minneapolis, MN, Wichita, KS, St. Louis, MO, Cincinnati, OH, St. Paul, MN, Toledo, OH, Fort Wayne, IN, Lincoln, NE, Madison, WI, Des Moines, IA, Akron, OH, Aurora, IL, Springfield, MO, Grand Rapids, MI, Overland Park, KS, Sioux Falls, SD, Rockford, IL, Joliet, IL, Kansas City, KS