Unbelievable Transformation for Bride in Australian Smile Makeover
This video is the unbelievable transformation this bride experienced when we made an Australian Smile Makeover. Watch as Brighter Image Lab does a different kind of vlog for a client "down under".
For years I have struggled with smiling, and it was due to the fact that I have a pretty major crossbite. This has just given me so much confidence, and I am so grateful.
Australian Smile Makeover For A Bride
Hey guys, this week I wanted to do a different type of vlog. It's pretty important to me.
I had a young lady from Australia. She's an international client, and actually I think she was born in New Zealand and moved to Australia. What it did is it let me tell you a little bit about what we think about our Australian market and more so about what goes on in our international market.
Guys, we think the world of Australia. We've been doing business there for 20 years. We've serviced clients in Perth all the way over to Brisbane and we've just been all over. We have a lot of clients in Australia and we have just as much for New Zealand.
Guys, what I want you to know is that it's really not America versus Australian, local versus international. It's really between me and you. I can send anybody our system and do their work on an international level thanks to our lab direct system. We do a lot of work in Malaysia, a lot of work with Philippines.
Brighter Image Lab Does Work Internationally
It means the world to me these international clients. I mean it. Take this opportunity to let somebody in your neighborhood and your backyard tell you about what we do. What we did for them.
So I've got this young lady who had a really challenging case a beautiful, beautiful, beautiful person. But she had some challenges with her smile, and I'm sure that as soon as she could change or correct that she would. And then we get these pictures from her. I'm proud of the results. I think the world of her.
Anytime you get these kind of results, and you're in the business that doing what we do, then you want to stop. Pause and be glad that you actually get this because it helps us do the things that we do.
Brighter Image Lab Works Around The Clock
We stay late we work around the clock. I'm just very, very appreciative of this person and I was really happy to see this is sweet.
But I want to spend the special thanks to Nicole. You doing that for me it gives me the energy to make sure that I can do more for people in the same area. I hope the world that your wedding goes absolutely amazing. I hope the pictures are great. The staff tells me that that's coming up pretty close. So, thank you the world again for this testimonial and I'm hoping that your video for your wedding turns out to be more special than you would have imagined. And tell your dad thank you very much – for his support. I understand he had something to do with you getting these done.
Guys, we've got some other vlogs coming. This wasn't what we planned. I thought enough of this testimony that I wanted to get it out.
Again, Nicole I hope I hear more from you with your wedding pictures. Thank you the world.
Nicole's Australian Smile Makeover
Hi everyone, so I thought I'd jump on here and let you in on a little secret I found. Three years I have struggled with smiling due to having a really bad crossbite. And I was looking at better options other than getting braces. Which I really can't afford because they're like six grand here in Australia.
So, I went online. I think I typed in press on veneers and it came out straight away with this company called brighter image lab. I went onto their website; I had a look at all the reviews and they were amazing. Which I was pretty pleased with, and I thought I'd take a chance. At least try another option before I went put braces.
I'm getting married in April so it was not really going to be an option for me to get braces straightaway because I would not like to look at my photos wearing braces.
It Starts by Making An Impression
I ordered my kit which you get a kit with moulds which they call them impressions. Sorry, get a kit with the mold clay. Then you have to mix it together and put it in a tray and push it into your mouth. Which I obviously didn't do it because it was perfect. Then you send them back they give you a little bag to send back to them and you send them back in then they send you the end result.
I paid for a 30-day shipping so I sent them back and they came back within 30 days. I think they came be earlier which was amazing. Got them yesterday which I am so happy with. I am extremely grateful that was so good with communication and they were always checking up on me. Always would be able to message them and ask them how they were going. They would always give me the answers and I am just overly amazed at how good I look.
Bride Shows Off Her Australian Smile Makeover
I'm going to show you what they look like without my veneers in which I really don't want to. So they feel my teeth without the veneers. They just snap on literally they look so amazing. I would like to thank Brighter Image Labs for helping me to regain my smile and helping me to have a great wedding cause now I can smile. I just feel like I have so much more confidence now
So thank you Brighter Image Labs, you're amazing!
Thank you for watching this video from Brighter Image Lab. Please make sure you're following our YouTube Channel to receive all of our important updates and offers. – Click here to subscribe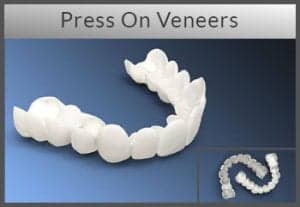 Our classic, beautifully designed, 100% Digitally Processed, Removable Veneers.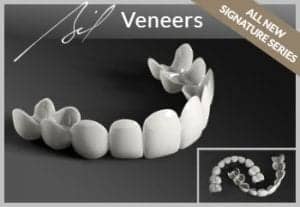 Our Master Crafted Veneers. Redesigned from the ground up to be Thinner, More Detailed, and Stronger than ever before.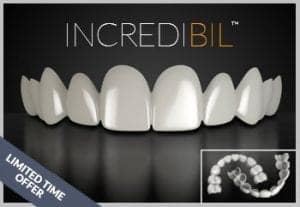 The newest addition to our family of veneers features unique light reflecting properties.
We hear countless stories like Nicole's Australian Smile Makeover for Bride from clients in areas like Sydney, New South Wales, Melbourne, NSW, Brisbane, Queensland, Perth, Western Australia, Adelaide, South Australia, Gold Coast, QLD, Canberra, New South Wales, Newcastle, NSW, Wollongong, New South Wales, Darwin, Northern Territory